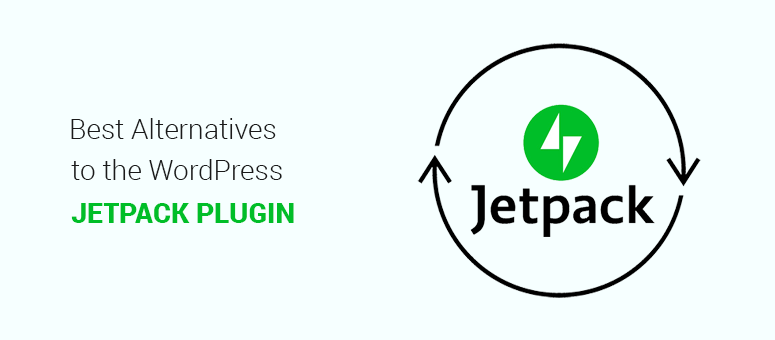 Do you want to know the best alternatives to replace the Jetpack plugin in WordPress? You may know that Jetpack offers a lot of features, which is why it's so popular among users. But sometimes you need more flexibility and features for your website that aren't available in Jetpack.
In this article, we'll share best alternatives to the WordPress Jetpack plugin.
Why Do You Need Jetpack Alternatives?
Jetpack is the most popular WordPress plugin that offers various features and options in a single installation. You can simply enable or disable the features according to your website's requirements.
However, Jetpack won't always be a complete solution for your website. You may need to add more functionalities, and, therefore, you'll need to look into alternative WordPress plugins.
These third-party WordPress plugins will offer more options that aren't available in Jetpack.
Before we start, let's take a quick look at the advantages and disadvantages of using Jetpack to understand more on why you'll need the alternative plugins.
Advantages of Jetpack:
Get all needed features under a single plugin, and it's easy to set up.
Jetpack belongs to Automattic, the same company behind WordPress.com, which is why the plugin is fully optimized and delivers performance fresh out of the box.
Its interface is simple and easy to manage for features.
Disadvantages of Jetpack:
You'll need a WordPress.com account to install Jetpack on your website.
Although the Jetpack plugin is free, it has paid extensions that can be really costly.
It has limits in emailing functionality, which is a basic need for all website owners.
Using Jetpack, you're bound to 1 plugin and it'll be hard to add more features to your website quickly.
Now that you know the advantages and disadvantages, let's take a look at the best alternatives to the WordPress Jetpack plugin.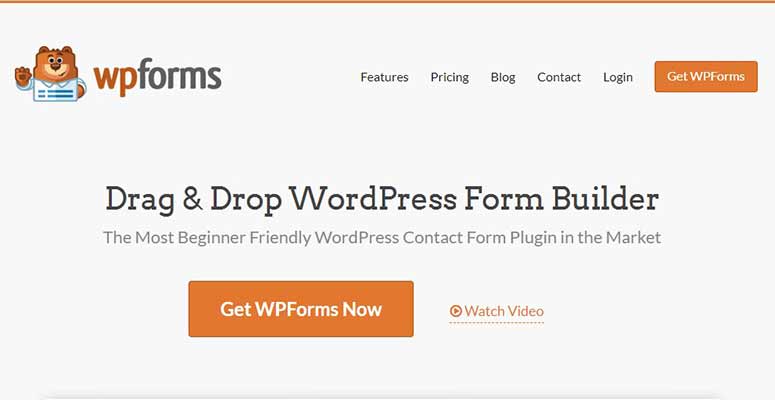 WPForms is the best WordPress contact forms plugin. It can easily replace the Jetpack's feedback form functionality. WPForms has both free and premium versions.
The WPForms plugin features a form builder and multiple built-in templates to quickly create any form you need. You can drag and drop features in the WPForm builder to create your contact form and add it in your WordPress posts / pages using a shortcode or the Add Form button in the text editor.
The premium version offers more form templates and advanced functionalities to enhance the contact form experience for your users.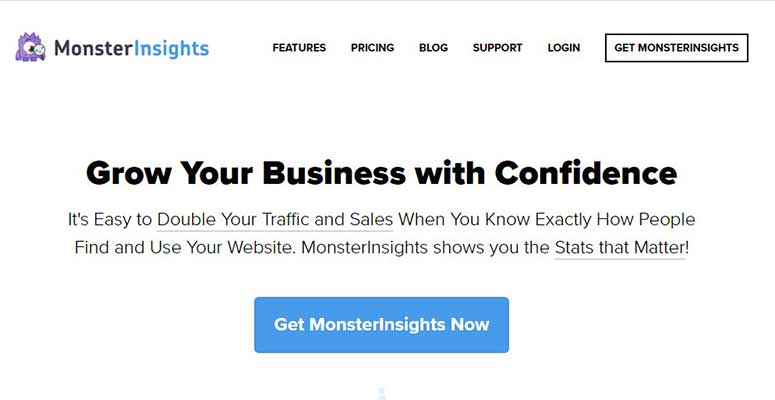 MonsterInsights is the best Google Analytics solution for your WordPress website. It's an alternative to Jetpack's stats module. The tricky part is that Jetpack's stats module has nowhere close to the features offered by Google Analytics.
MonsterInsights, on the other hand, allows you to leverage the powerful capabilities of Google Analytics, the most comprehensive Analytics solution in existence. It offers great reporting tools to monitor website traffic and other useful stats about your users.
It's a popular plugin with over 1 million active installs in WordPress. MonsterInsights has premium plans to add more tools and options to your Google Analytics dashboard.
Learn how to add Google Analytics on your WordPress dashboard.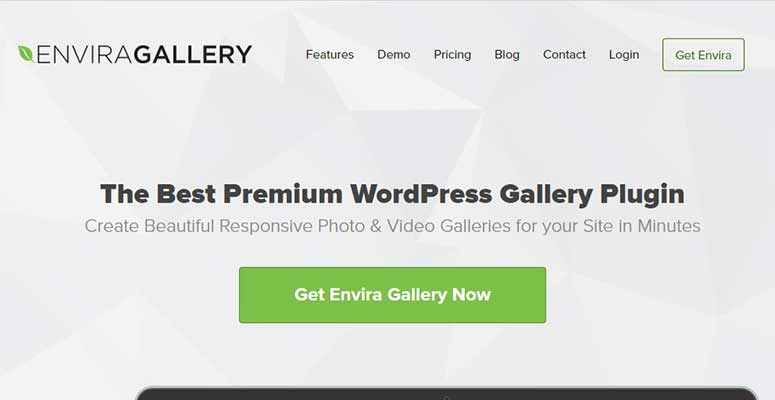 Envira Gallery is one of the best WordPress gallery plugins. It replaces Jetpack's responsive gallery feature. Envira can be used to add customized, beautiful image galleries with lightbox popups on your WordPress website.
By default, WordPress also has an image gallery feature in its media library options. This is a very basic gallery with limited-to-no functionalities. Envira Gallery lets you add complexly-detailed image galleries in WordPress.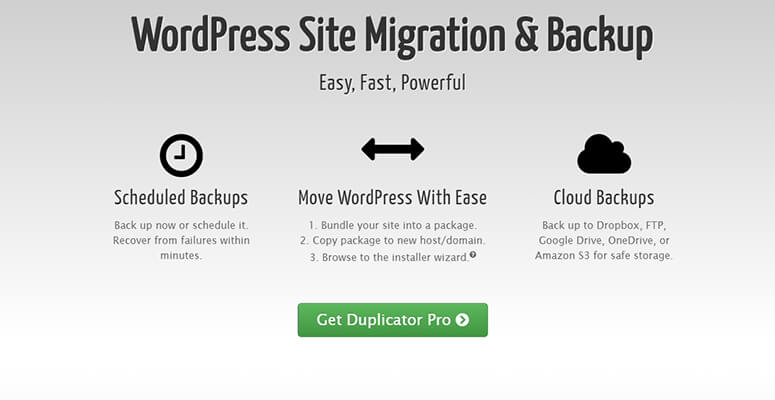 Duplicator is one of the top WordPress backup plugins in the industry. It's an alternative to Jetpack's backup functionality. Jetpack has a paid extension to add an automated backup feature in WordPress. However, you can easily create backups of your WordPress website using Duplicator.
It also allows you to schedule automated backups to save you time. Duplicator has multiple storage locations like Google Drive, Dropbox, etc. to save your website backups. You can manage where you want to store the backup and it'll automatically create backups of your entire website.
You can also restore backups in WordPress easily with just a few clicks, no tech experience needed.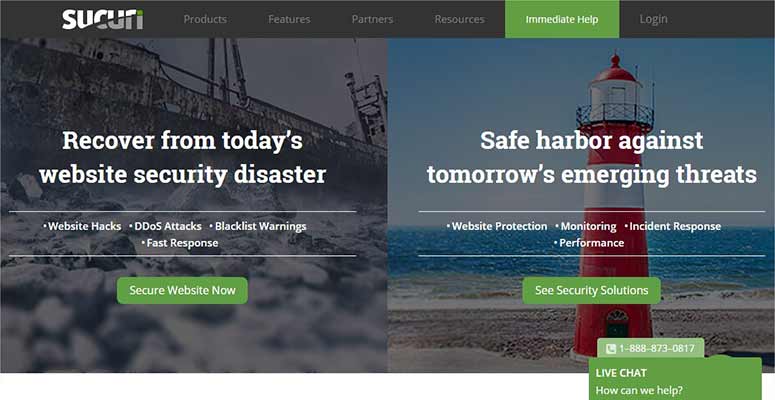 Sucuri Scanner is a powerful WordPress security plugin. It can replace the Jetpack scanner easily. You'll need to use the premium plans to scan for malware in Jetpack. However, Sucuri Scanner offers free malware scanning, blacklist monitoring, post-hack security, hardening security, file uploads checks, and file integrity checks.
In addition, Sucuri Scanner has a WordPress firewall to block all suspicious activity and create layers to protect your website from hackers. It's the most powerful WordPress security solution available.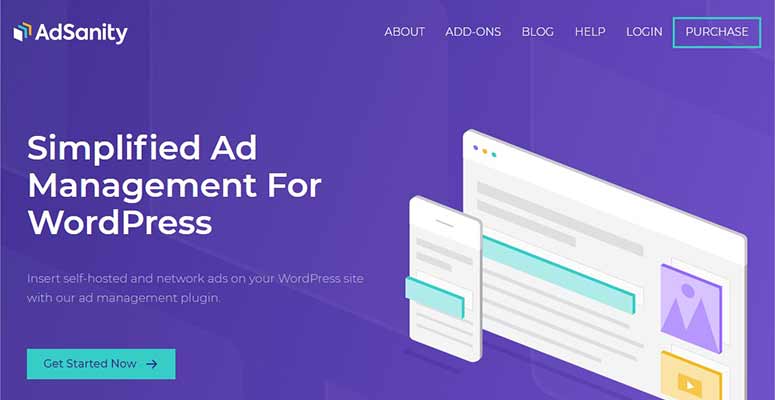 AdSanity allows you to manage your website ads directly from your WordPress dashboard. It allows you to create your own ads and display them in WordPress. AdSanity is an alternative to Jetpack Ads by WordAds.
Jetpack Ads has a limited approach when it integrates other third-party services. However, Adsanity works great with all the ads services, like Google Adsense, to create and manage your ads in WordPress.
It's a user-friendly ads solution that's easy to set up on your WordPress website.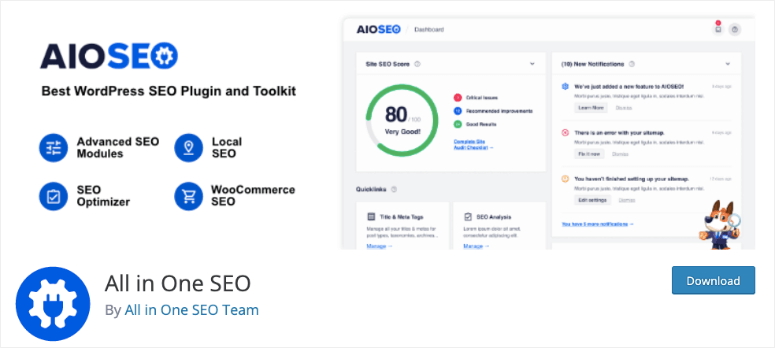 All in One SEO is one of the best WordPress SEO plugins on the market. It's a great alternative to Jetpack's SEO functionalities. If you're using Jetpack's SEO in WordPress, then you'll need their professional plan to access all its features, which is expensive.
The basic Jetpack's SEO is limited in terms of options and features. However, you can use the free All in One SEO plugin for extensive tools like XML sitemaps, smart schema markup, meta information, advanced SEO modules, and more.
All in One SEO also has a Pro version with even more powerful SEO features.
You should check out this guide on how to properly set up All in One SEO in WordPress if you're interested in getting started with this plugin.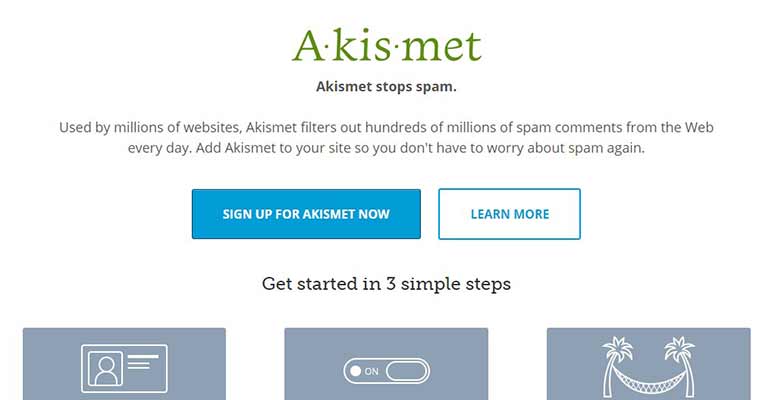 Akismet ships for free with each WordPress installation, and it's the best spam filtering plugin for your website. However, you'll need to buy a premium plan in Jetpack for basic spam filtration. Akismet can be used as a replacement for Jetpack's spam blocking functionality.
Other notable features of Akismet include automatic filtering of all comments, spam reduction, and more. It saves you time with its powerful and advanced spam filtering features, so you'll have fewer comments to review and publish in WordPress.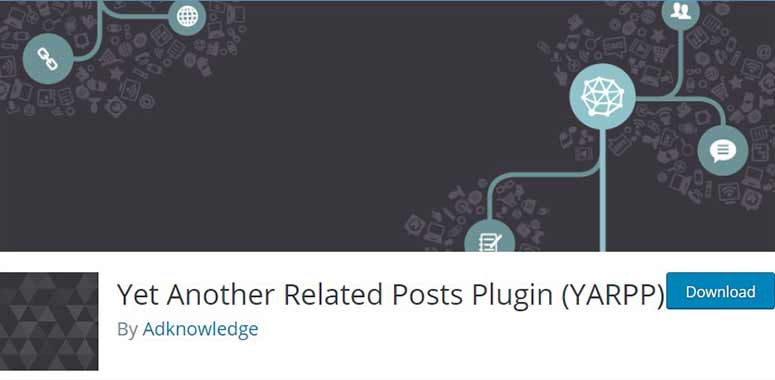 WordPress is commonly-used for blogging and, therefore, it's important to have a related posts feature. Yet Another Related Posts is a WordPress plugin that showcases your related posts beautifully. It can easily replace Jetpack's related posts functionality.
The plugin is highly customizable and supports custom post types out of the box. It gives you full control of where you want to add the related posts. It also allows you to add related posts to the RSS feed of your WordPress blog.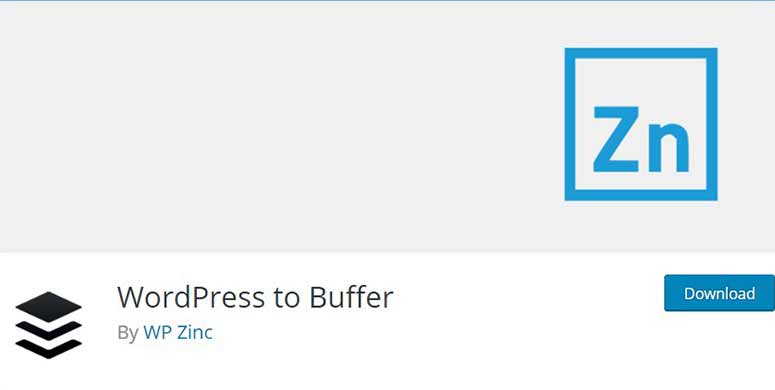 WP to Buffer is the best WordPress post scheduling plugin as it easily connects your blog with the Buffer app. Buffer app allows you to automatically schedule and share your posts on social media channels. Jetpack offers a publicize feature with similar functionality, but WP to Buffer is more flexible with social media platforms.
You can save your time by automatically posting blogs on your social media profiles. WP to Buffer is easy to set up and gives you full control on which posts you want to share on your social profiles.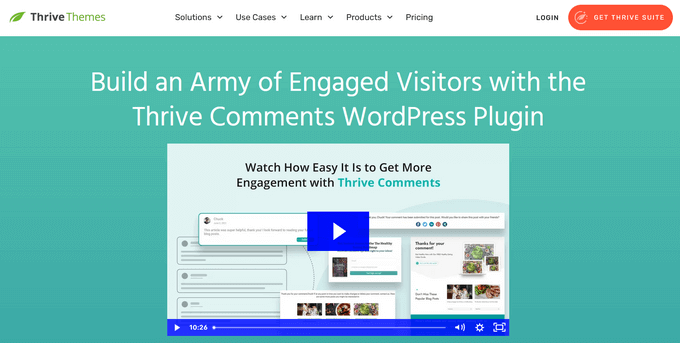 Thrive Comments is the #1 comments plugin for WordPress. It helps you create a comments section that's bustling with conversation and can make your blog a place that users want to return to again and again.
This tool uses the power of social media elements and community forums and adds them to your WordPress comments. So for instance, it uses likes, upvotes, downvotes, and featured comments to give users validation that their comments are appreciated.
With Thrive, you can turn a single comment into an engaging conversation. It even enables you to create a journey for commenters as they can create avatars and earn achievement badges for different levels of engagement.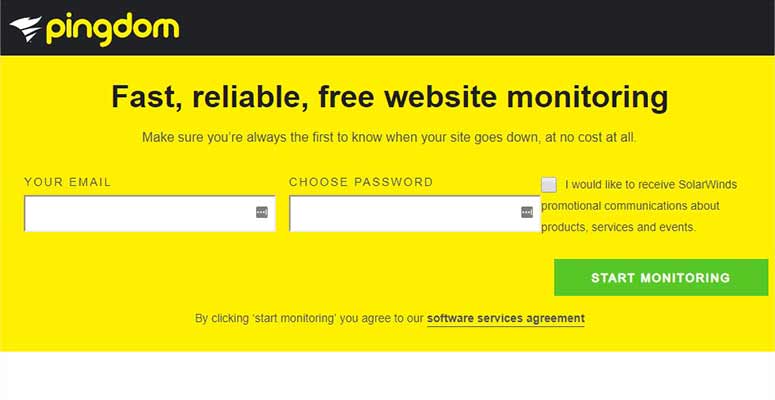 Jetpack offers a site monitoring tool that alerts you when your website is down or back live again. However, Pingdom is a more advanced tool with the similar functionality.
You can create an account and integrate 1 website in Pingdom. It sends you email notifications about your website status. It also displays the uptime history in your Pingdom account's dashboard.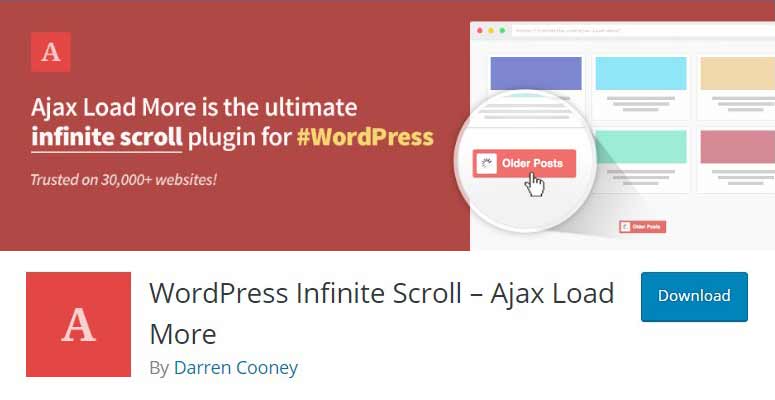 WordPress Infinite Scroll is a great option to load content only when your users scroll on your website. It can be used as an alternative to Jetpack's scrolling functionality.
A code snippet needs to be added in your theme and you're ready with the infinite scroll. You can either load WordPress posts automatically as the users scroll down on the page or add a 'load more posts' button on scroll.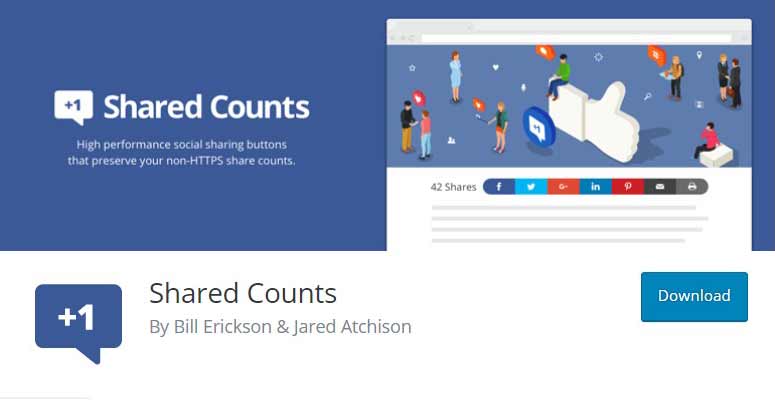 Shared Counts is a social share counter plugin for your WordPress website. It calculates the total number of shares for your posts on social media channels like Facebook, Twitter, Google+, Pinterest, LinkedIn, and Stumbleupon.
It features button styles, share counter layouts, total share counters, and more. The custom settings allow you to set a display order for social sharing buttons. Once you save your settings, it'll automatically add the social buttons to all your WordPress pages and posts.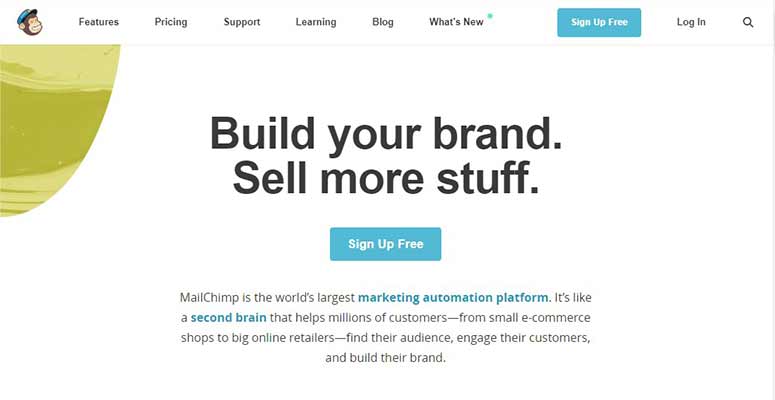 MailChimp is one of the top email marketing services in the industry. It can be used to reach the maximum people in your niche. It can easily replace Jetpack's email subscription feature. Jetpack has very limited functionality for email marketing.
However, MailChimp gives you a full access to your subscription list and allows you to send daily, weekly, or monthly emails to your subscribers. You can filter your subscribers into lists and send customized emails using MailChimp. You'd also like to check out MailChimp's alternatives.
It's a premium service with an unlimited number of emails available to send to all your subscribers. Their free version allows you to manage up to 2000 subscribers and send 12,000 emails / month.
You should also check out our guide on effective tips to get more email subscribers.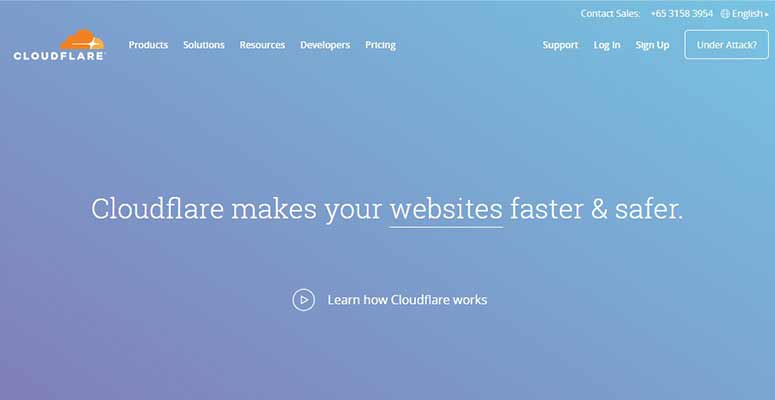 A CDN service can improve your website's speed and make it stand out. Cloudflare is the most popular CDN service in the world with premium features and protection from DDoS attacks.
It can be used as an alternative for 2 important features of Jetpack, including their CDN and brute force attack protection. Jetpack has limited features in their CDN functionality. However, Cloudflare has the best service and serves static content through their global CDN.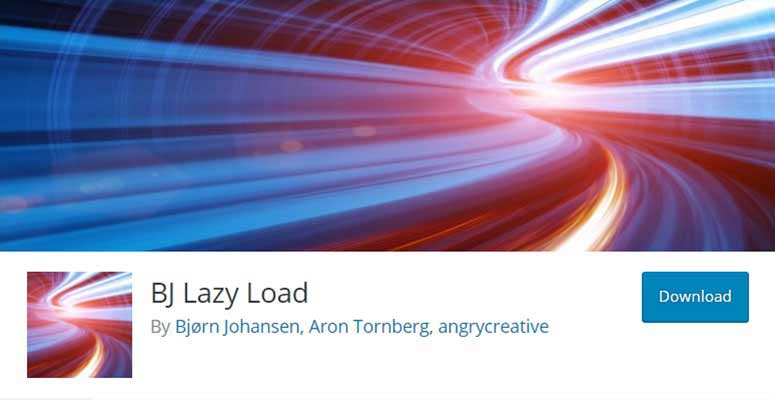 Lazy Load is a great feature to speed up your website. You can use the BJ Lazy Load plugin in WordPress to apply lazy loading to your content, images, post thumbnails, gravatars, and more. It can easily replace Jetpack's lazy images module which limits you to the images only.
You can also add placeholder thumbnails for original images. BJ Lazy Load allows you to regenerate your thumbnails and reduce the file sizes to load images faster than ever.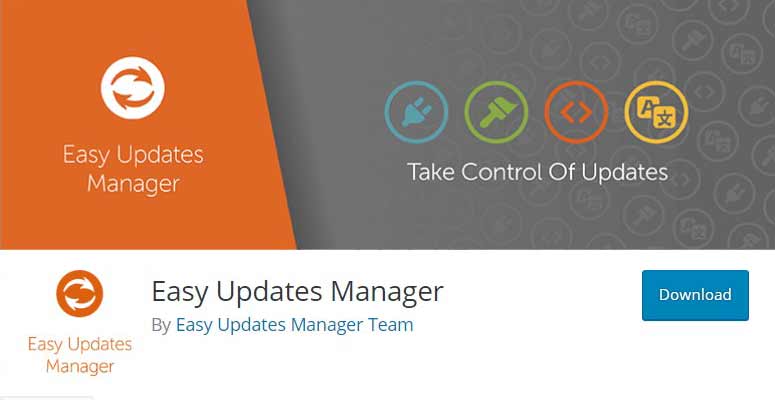 Jetpack has an automatic plugin update functionality which allows you to update your WordPress plugins. Easy Updates Manager is an alternative to this feature and allows you to update your WordPress' core, theme, and plugins.
It's a highly customizable plugin and offers great flexibility to manage your WordPress updates. You can also set up manual and automatic updates for your WordPress theme and plugins.
Don't miss this article on Grammarly vs Hemingway vs Jetpack.
We hope this article helped you to find the best alternatives to the WordPress Jetpack plugin. You may also want to see our guide on the best WordPress survey plugins to collect user feedback.