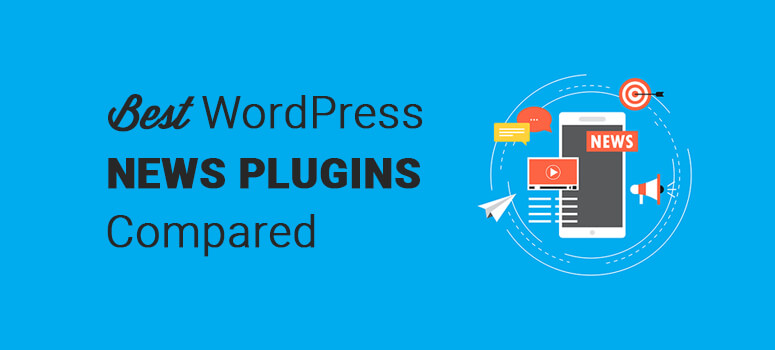 Are you running a news website? Then you'll need a news plugin that makes it easy to read fresh relevant news on your site.
In this article, we'll show you some of the best WordPress news plugins that let you add live news to your website.
Choosing the Best WordPress News Plugins
Not every news plugin is created equal. However, here are some of the common features that you can find from a WordPress news plugin.
Live news ticker: A live news ticker that displays the latest news on your WordPress website.
News widget: A news widget that highlights the latest headlines on your widgetized area, including header, sidebar, footer, etc.
News importer: Import news from other sources and display it on your website.
Scrollers: A vertical and horizontal news scroll and rotation feature to display news updates professionally.
Before you pick a plugin, you need to be sure what kind of news site you want. Do you want to set up custom news layouts? Or do you want templates that make it easy to create news grid layouts, news sliders, and carousels?
Keep in mind the news space is quite competitive. So you'll also want to make sure that your site is optimized for search engines.
That said, below are the best news plugins for WordPress: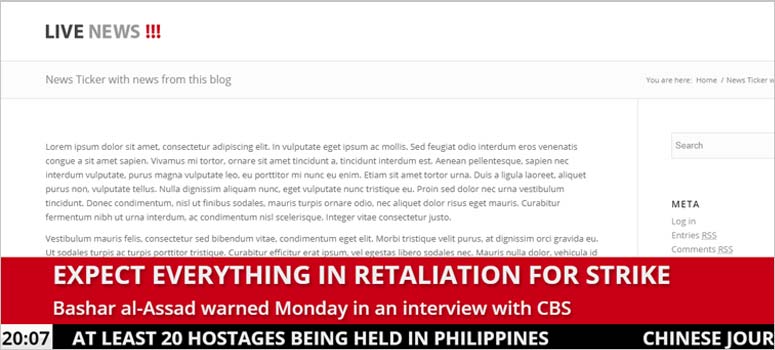 Live News is a premium WordPress news plugin that allows you to display real-time news updates to broadcast the latest news, financial news, weather alerts, sports results, election polls, and more.
The plugin offers 4 methods to publish news:
Manual posting as Featured News and Sliding News menu
Gathering headlines from your blog post
Using Twitter as the news source
Import news from an RSS feed
Multisite and multilanguage ready
Live News comes with 70+ customization options, multiple news display settings, and supports WordPress multisite network. You can add featured news and sliding news. It's also translation ready to showcase the headlines in local languages.
And if you run into any issues or need technical info about the plugin, you can connect with the plugin developer via email.
Get the Live News plugin today!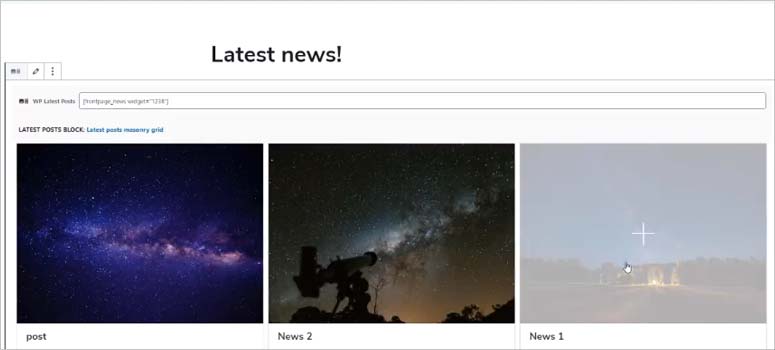 WP Latest Posts is a WordPress recent news plugin. It lets you filter the content from your posts and pages to display news on your website. The plugin comes with 8 built-in themes to showcase news stylishly including one for WooCommerce.
The best part is that it's so flexible in every way. You can select your source from post categories, pages, or custom post types. You have the freedom to filter by content type, date, title, and many more options.
Then with automatic animation, it selects the news items from your content and displays them in a slider. It allows you to show or hide news elements. You can also optimize the images to reduce the page load time.
It works seamlessly with the Gutenberg block editor and offers a custom news block to add news items to your posts.
If you have WPML or Polylang plugin on your site, you'll be able to filter your news content by language.
Get the WP Latest Posts plugin today!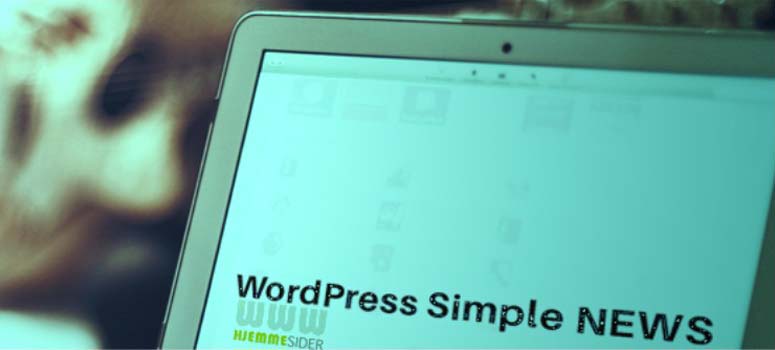 Simple News is a free WordPress news plugin. It shows the image, title, date, excerpt, and link of the news on your front page. The news is sorted according to the publishing dates automatically.
It allows you to set the image size and there are lots of other customizable options. It has custom a widget and shortcodes support to display the news on pages, posts, sidebar, footer, etc.
Simple News is designed to be a no-frills, easy-to-use news plugin that gives you the basic features you need and that's it. Given that it's so basic, it's unlikely that you'll face major issues with the plugin. If you do need help, you can open a thread in the plugin's support forum on WordPress.org.
Get the Simple News plugin today!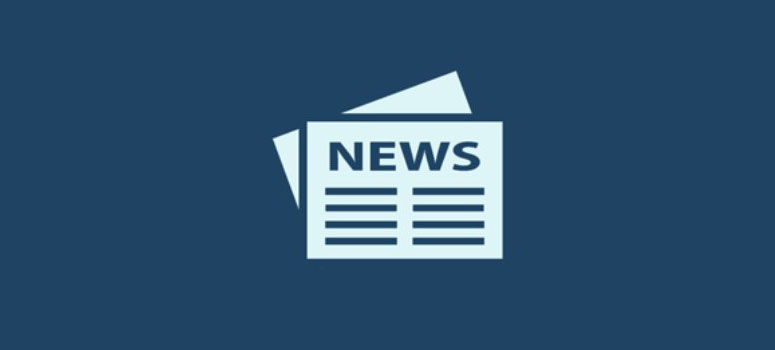 WP News and Scrolling Widgets is a dynamic WordPress news plugin. It builds a news archive to increase user engagement. The plugin offers scrolling news widgets and thumbnails to display the latest news on your website.
It comes with custom shortcodes to display or hide the news story. It's also compatible with the Gutenberg shortcode block that lets you customize the story section on your WordPress site easily.
Get the WP News Scrolling Widgets plugin today!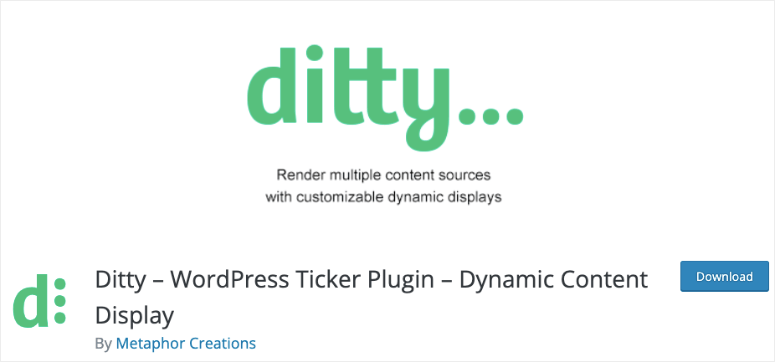 Ditty news ticker is a multi-functional WordPress content display plugin. This means it lets you create custom news tickers but goes above and beyond that. You can display all sorts of content from your site including latest blog posts or custom text.
There are built-in customization options and you can use HTML or CSS to enhance the style further.
Ditty comes with 3 default ticker modes: Scroll Mode, Slide Mode, and List Mode. The plugin also offers premium extensions to import news from Facebook, Twitter, RSS Feed, Instagram, and other sources.
The plugin is compatible with all popular WordPress builders including the Block Editor (Gutenberg editor), Divi, Elementor, and Beaver Builder. And if you need more functionality, like Facebook or Instagram integrations, there are extensions that you can use.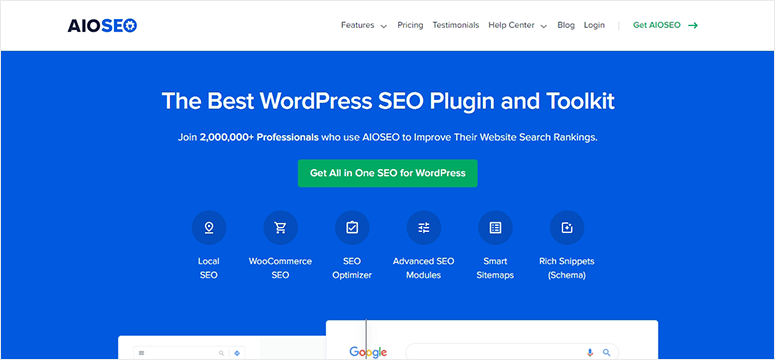 All in One SEO is the best SEO plugin for WordPress. It's beginner friendly and it comes with all the features and automation you need to get your news site to the top ranks of Google.
It's on this list because of its Google News Sitemaps extension.
When you install All in One SEO, it will help you meet all of Google's tech requirements without ever touching a line of code.
You can make sure your news posts have the proper schema tags and metadata like the title and publication date.
The plugin gives you full control over what content types are submitted to Google News. You can choose from posts, pages, and custom post types.
There's a free version of the plugin that gives you access to essential SEO features. You can audit your site and the plugin will give you recommendations to make your news site more SEO-friendly.
You can upgrade to the premium version to enhance your site specifically for eCommerce, news, and local SEO.
Get started with All in One SEO!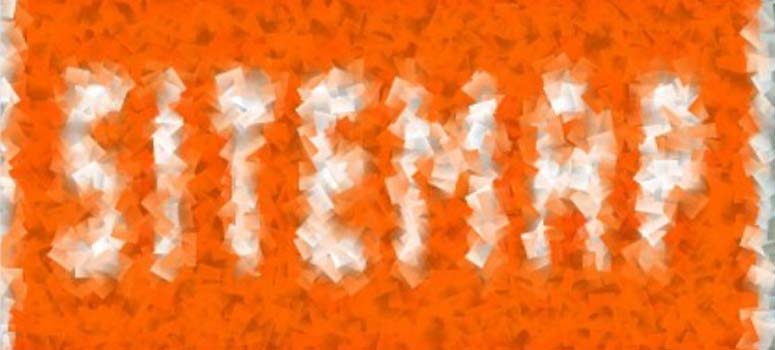 XML Sitemap and Google News is an advanced WordPress news plugin. It creates custom feeds that work with the XML sitemap and the Google News Sitemap dynamically.
It works seamlessly with almost every WordPress plugin. It's also compatible with WordPress caching plugins to speed up your website.
Get the XML Sitemap and Google News plugin today!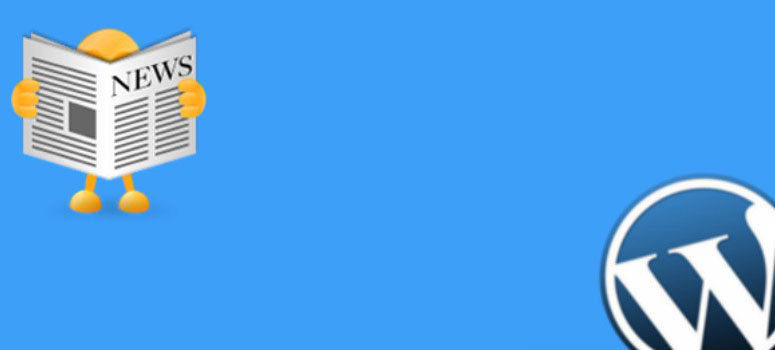 Vertical News Scroller is a free WordPress news plugin that allows the administrator to add, edit, or delete news items from the website. The plugin lets you manage the total number of news, news scrolling speed, height and width, font, and colors.
Other notable features include category filters, news orders, thumbnails, excerpts, and more. It also offers a paid version with additional functionality and premium support from the plugin developers.
Get the Vertical News Scroller plugin today!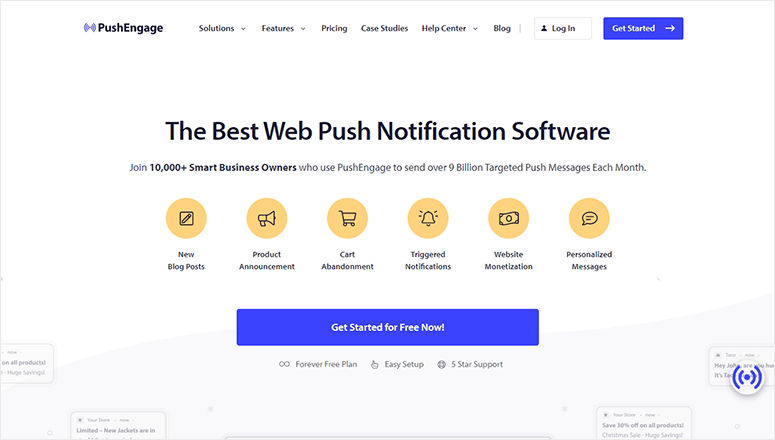 Want your users to be notified when you published breaking news or fresh opinion pieces? Then PushEngage is your go-to plugin.
You can set it up to automatically send browser notifications to your users when new posts are published.
The plugin has tons of features to boost your views and subscriber list. So for instance, you can create triggered notifications that are sent to your readers based on their actions on your site. Or you can set up automated drip campaigns that are sent to users to enhance their user journey and keep them engaged with your brand.
Every notification you send is clickable, so you can send users directly to your news section.
Learn more here: How to Add Push Notifications to WordPress to Drive Traffic.
You also get to track notification data to get valuable insights into your subscribers and what they respond to.
That's it!
We hope this article helps you find the best WordPress news plugins. You may also want to check out our step-by-step guide on how to submit your site to Google News.
Or, you can check out our guide on how to create a website like Reddit with WordPress.