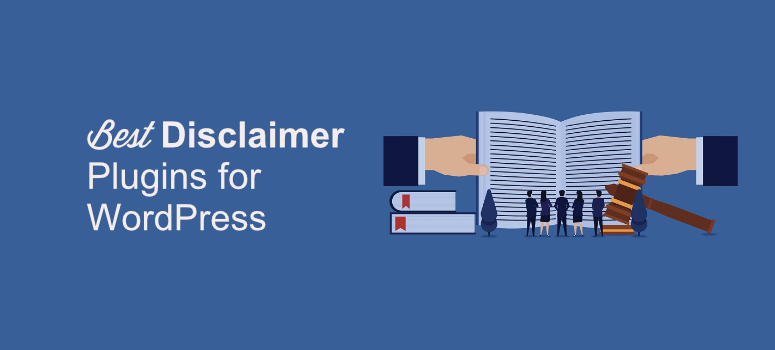 Are you looking for a WordPress disclaimer plugin for your website?
Disclaimer plugins make it easy for you to display a disclaimer message on your website. This can be especially helpful for websites that monetize with affiliate marketing, offer legal and financial advice, or manages offensive content.
In this article, we'll tell you about the best disclaimer plugins that you can choose from.
But before that, let's get clear on what a disclaimer message is and why you need one.
What Is a Disclaimer?
A disclaimer is an official statement that will protect your business from any legal liability. By showing the disclaimer on your website, you notify your readers that if your advice, products, or services do not work or have a negative impact when implemented, you cannot be held responsible.
This will protect your website from facing legal trouble even if your customers suffer damages or loss. Companies use disclaimers as a defense measure to protect themselves from facing lawsuits if users misuse, misunderstand, or misinterpret the product or service they offer.
With that in mind, let's check out some of the disclaimer plugins that you can use on your website.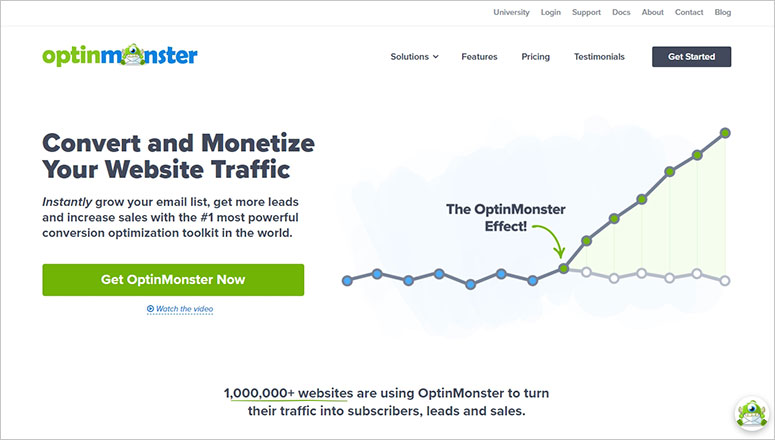 OptinMonster is a powerful conversion optimization plugin that can help you display a disclaimer on your website. You can use it to show your disclaimer in a way that attracts your user's attention. These campaigns can be in the form of a lightbox popup, a slide-in scroll box, a floating bar, a fullscreen welcome mat, and others.
You can control these campaigns and decide when to show them to your users. That's because OptinMonster comes with highly targeted display rules to let you determine when, where, and to whom you want to show your disclaimer.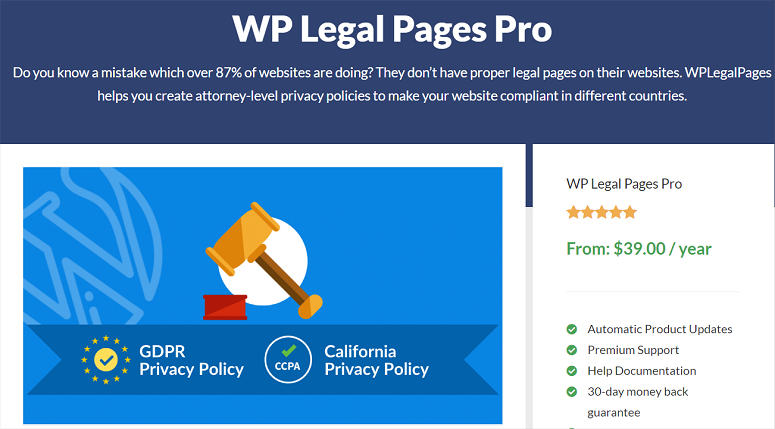 WP Legal Pages Pro is a legal page generator for WordPress which let's you generate a complete legal page for your website. Doing so is super easy. All you need to do is enter your business details and click on the Save button. Your legal pages will be ready within minutes.
You can use this plugin for your earning disclaimer, terms & conditions, medical disclaimer, general disclaimer, affiliate disclosure, and more. This plugin is compatible with other modern WordPress plugins, and the pages it generates blend well with any theme you're using.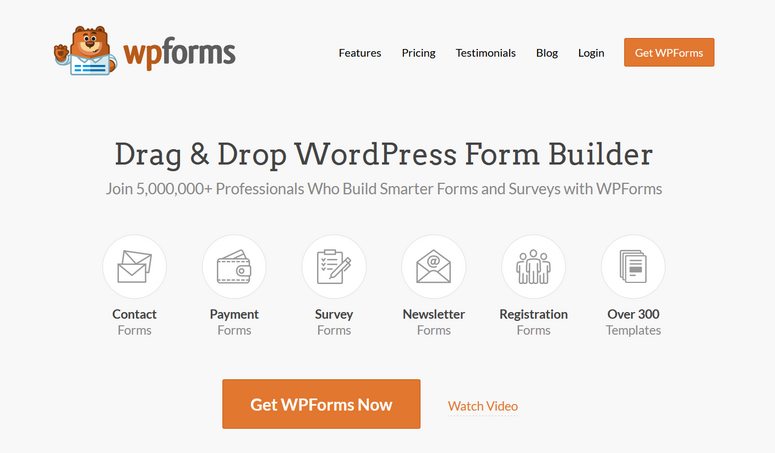 WPForms is a powerful form builder for WordPress. You can create and customize any kind of form you need. Plus, every form design is responsive and has built-in anti-spam protection.
Inside the WPForms drag and drop builder, you can easily add a GDPR consent field on your forms. You can also disable user cookies, disable user IP collection, and disable entries with a single click.

This helps you make your forms compliant by displaying a disclaimer and getting the user to agree to terms before submitting the form.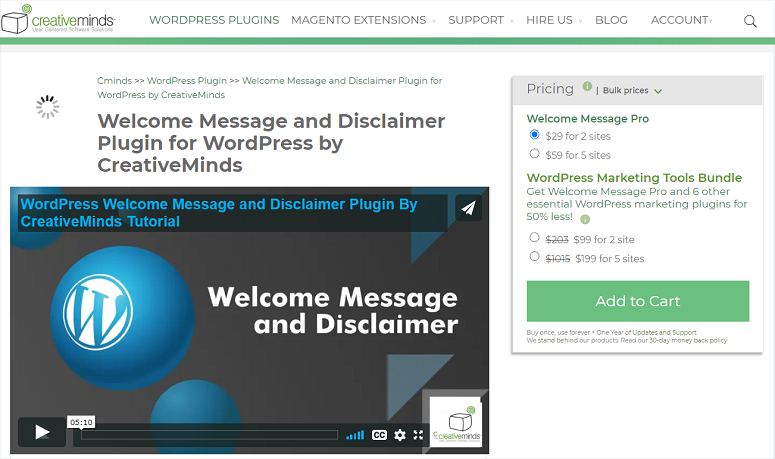 Welcome Message and Disclaimer Plugin is another powerful plugin that lets your users verify your site's legal terms. You can do this in the form of popups to ensure that it catches your user's attention.
You can also work on the time interval after which the popup will appear on your website. Plus, it lets you define an action when the user accepts or declines the disclaimer popup. You can even display an overlay below the popup to hide your site content when needed.

Cookie Notice for GDPR & CCPA is a powerful WordPress plugin that lets you inform your users that your site uses cookies and helps you comply with the EU GDPR cookie law and CCPA regulations.
You can also customize the message to display a disclaimer to your visitors. It allows you to link your popup to your privacy page, too. The plugin will automatically reload the page after the visitor accepts the notice. You can also customize your popup to make it look more presentable.

WooCommerce Product Disclaimer is an amazing WooCommerce extension that lets you add a product disclaimer for the products you sell. When customers click on the Add to Cart button, a popup will appear on your screen asking customers to agree to the terms and conditions before the product gets added to the cart.
The product will only be added to the cart if the customer accepts the terms. To use this extension, you'll need the WooCommerce version 3.0+ and PHP 5.5+. The product also has a pro version that lets you add a product disclaimer to all your products, your categories, and more.

WP AutoTerms is another interesting plugin that lets you display your legal pages to all your visitors. You can do that through an announcement bar or in the footer of your website.
It also lets you customize your announcement bar so that it's visible to your customers for a limited period of time. This means it will automatically disappear from your site once the message has been read by your users.
These are some of the best disclaimer plugins that you can check out. We hope this article helps you find a plugin to create or display disclaimers on your website.
Since you're looking for disclaimer plugins, we thought you might also be interested in learning how to create privacy policy pages for your website.
Privacy policy pages are a great way of letting customers know how your site will use their data. You can use SeedProd to easy create stunning privacy policy pages that match your brand and website design.