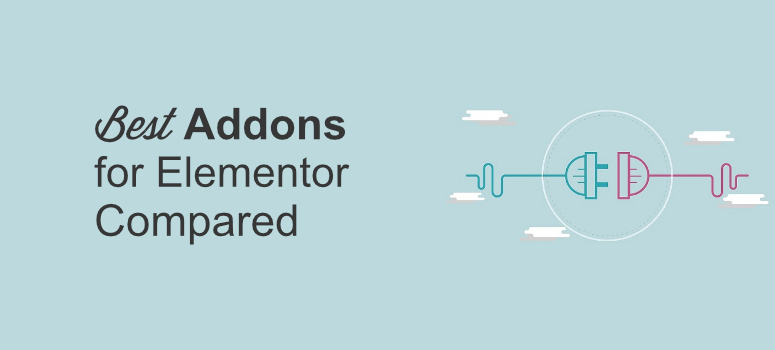 Do you want to improve your page building experience with Elementor?
Elementor is one of the most popular page builder plugins that offers easy ways to design your web page. It lets you create unique and visually appealing web pages with its drag and drop interface.
Plus it gives you a live preview of your design when you're finished.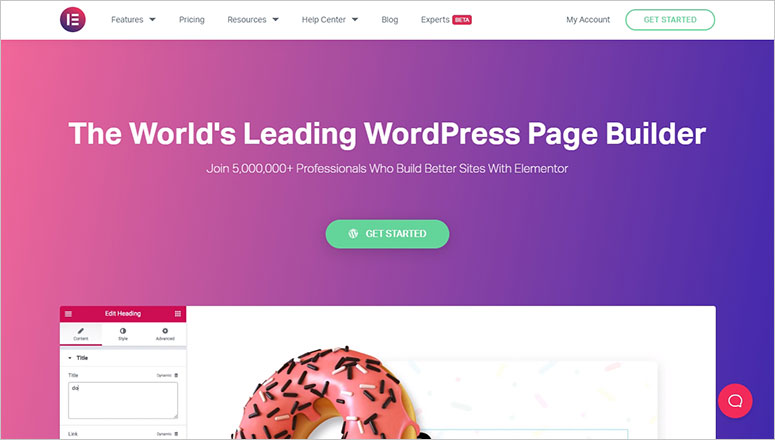 With Elementor, it only takes you a few moments to create your website. And the best part is that you don't need any prior designing experience.
Elementor in itself is one of the most feature-rich page builders in the WordPress market. If you're not very familiar with Elementor, here's a review that can help you learn more about this amazing page builder.
But if you want to unlock even more designing potential, you can simply install and activate a powerful addon that's designed for Elementor. With these Elementor addons, you can supercharge your website with a range of new widgets that give you more page design options.
In this post, we'll tell you about some of the best Elementor addons that will help you design better pages without any coding. But before we get started, let's have a quick look at how an Elementor addon can be beneficial for your website.
Why Use Elementor Addon
There are several reasons why you might want to use an Elementor addon. Here are a few of them:
Build Better Pages: Elementor offers more than 80 amazing elements to help you create a professional-looking website without any prior design experience. But sometimes you might want to unlock more features to level up your design skills. These addons can be quick and easy ways to add advanced design options to your website.
Save Money: Many of these addons come for free. This means that you can have added design features without investing any extra money.
Save Time: Most of these Elementor addons offer great performance and are super easy to customize. You can add beautiful designs to your site with just a few clicks. The good thing is you don't need to spend a lot of time coding your elements.
Now let's look at some of the addons that you can choose from. We've included both premium and free options for you, so you can pick the one that best fits your needs and budget.
Elementor Addons lets you expand the features of Elementor by adding more than 60 creative Elementor widgets and extensions to your website. All of these widgets offer extensive styling options which makes it easier for you to build creative layouts for your site.
It also offers advanced features like timed-content, content for logged in users, special content based on the user's browser, and a lot more.
Ultimate Addons for Elementor is an amazing resource that lets you add more functionality to your page builder by expanding its features. With this addon, you can enhance the existing Elementor plugin by adding features like table of contents, particle background, business reviews, team members, WPForms styler, and a lot more.
Overall, it offers more than 35 widgets that are super easy to customize. And it also comes with an intuitive interface that blends well with Elementor, letting you work with the same interface you're already familiar with.
Livemesh is designed to help you create stunning websites with its powerful addon elements. You can use it with any page that's created with the Elementor page builder plugin. It works with all modern themes, so you don't need to change your theme to use this addon.
You can use it to add image galleries, video galleries, post carousels, social media grids, WooCommerce grids and a lot more. All the elements offered by this addon are optimized for mobile devices and are regularly updated.
Elementor Addon Elements is a free plugin that lets you add new widgets to your Elementor page builder. With this plugin, you can add a progress bar, a dual button, animated background color, modal popup, flip box, and a lot more.
With more than 90k active downloads, this plugin offers you the easiest and the cheapest way of expanding your Elementor features. The plugin has been tested on the latest version of WordPress, and you can use it with all modern themes.
Anywhere Elementor is an amazing plugin that lets you use shortcodes to add Elementor pages, library templates, and global templates to any page created with Elementor.
Anywhere Elementor is easy to install and integrates beautifully with Elementor. It's optimized for mobile devices and works great with all themes. The plugin can be easily translated to other languages as well.
Hotel Booking & Elementor Integration is another free plugin from MotoPress that offers you a user-friendly toolkit for visually building your property rental website. By installing this plugin, you can have all the MotoPress Hotel Booking shortcodes and widgets under the content modules of Elementor.
The plugin has been designed to help you add all essential shortcodes needed to create your hotel booking site and edit them in real-time with Elementor. The plugin offers great performance and works beautifully without slowing down your site.
Evanto Elements is the perfect plugin if you want to import beautiful templates and stock photos to your website for free. It offers a library of beautiful templates, and you can browse through without leaving your site. These templates can be customized with a single click and each section of it is customizable.
All the templates offered by Evanto Elements have been created with Elementor for a wide variety of businesses. Apart from the templates, it also offers millions of royalty-free stock photos for free.
Premium Addons for Elementor offers more than 50 highly customizable widgets and addons that'll let you create a professional-looking website without any coding skills required. By installing this plugin on your website, you can have several useful widgets on your sites like team member widgets, blog widgets, carousel widgets, and more.
This free plugin also has a premium version that offers many other useful widgets. For better website performance you also have the option to disable the elements that you don't want to use on your site.
Master Addons is another excellent addon for Elementor that offers several unique widgets for your website. With this addon, you have some really cool and modern widget options like dual headlines, animated headlines, accordion, and more.
All of these widgets can be used alongside Elementor to design an amazing website for your business.
The good thing about this addon is that it offers a 14-day free trial. That means you can try out all its premium features for free. Once the trial period is over you can purchase one of its plans and have access to more than 50 header & footer blocks, ready-made pages, blocks, widgets, and more.
With Jet Tricks Addon you can add various visual effects to your posts and pages to make them more attractive. One option is the parallax effects, which moves your background image at a different speed than your content at the front.
The addon also lets you apply sticky effects to your content, which is great if you don't want certain elements of your page to disappear when your visitors scroll through your posts.
This addon is perfect to expand your Elementor features without any coding.
Jet Tricks is available at 3 different pricing plans starting at $15. You can also find detailed documentation of the addon, so it's easy for you to learn even if you're a beginner. If you have a problem using any of its features, you can quickly look at the documentation and learn exactly how to use it.
These are some of the best Elementor addons that will quickly expand your designing features with Elementor. Once you've found the best addon for you, you might want to look for themes to enhance your website's look.
Here are a few great WordPress themes that are compatible with the latest version of WordPress and work really well with Elementor, too.