Are you looking for the perfect WordPress theme for your WooCommerce store? Shoptimizer is one of the best WooCommerce optimized themes in existence for speed and conversions.
In our Shoptimizer review, we've put their promises to the test, so you can determine if it's the best WordPress theme for your WooCommerce store.
About Shoptimizer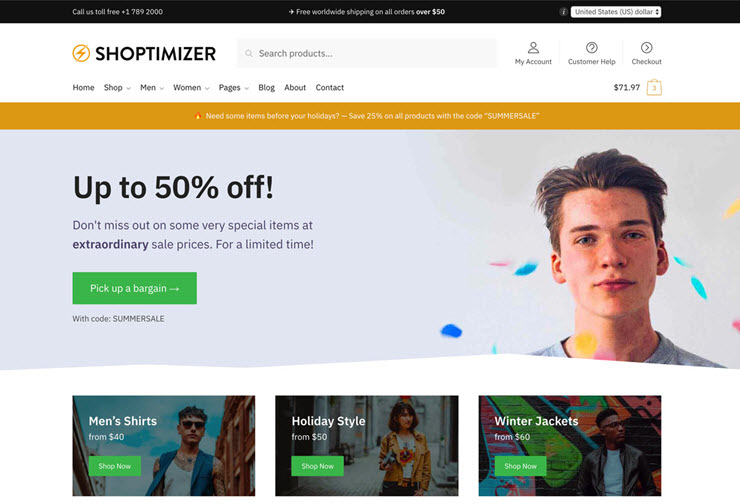 Shoptimizer is a product of CommerceGurus, a leading WordPress theme company focused on creating WooCommerce-optimized themes. They're well-known for creating easy to manage and intuitive WordPress themes for eCommerce websites.
With over 10,000 customers, CommerceGurus is one of the best WooCommerce theme vendors in the ThemeForest marketplace.
So far, CommerceGurus has listed 14 WordPress themes in ThemeForest. However, the Shoptimizer theme is sold exclusively on their website.
Getting Started with Shoptimizer
Unlike most premium WooCommerce themes, Shoptimizer doesn't bloat your WordPress interface with too many menu options. All theme options are included in the WordPress Customizer, so you can preview the changes without having to switch back and forth between your editor and the preview screen.
For the best customizer experience, Shoptimizer suggests you install a free plugin, Kirki, after installing the theme. The Kirki plugin provides a rich user experience to the WordPress Customizer.
After the installation, you can find a lot of different menus in your customizer as shown in the screenshot below. You can then change the color palettes, adjust speed settings, customize your header and navigation, and more within your customizer.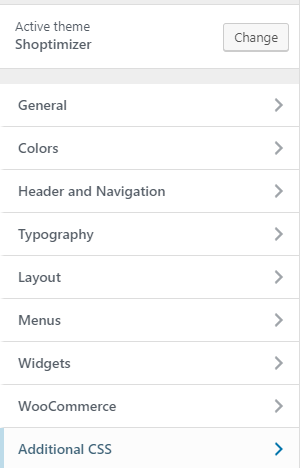 It's recommended you install another free plugin, Autoptimize, which helps further boost your site speed. After activating the plugin, you'll have to exclude the following scripts from Autoptimize by adding this line: kirki/modules/webfont-loader/vendor-typekit/webfontloader.js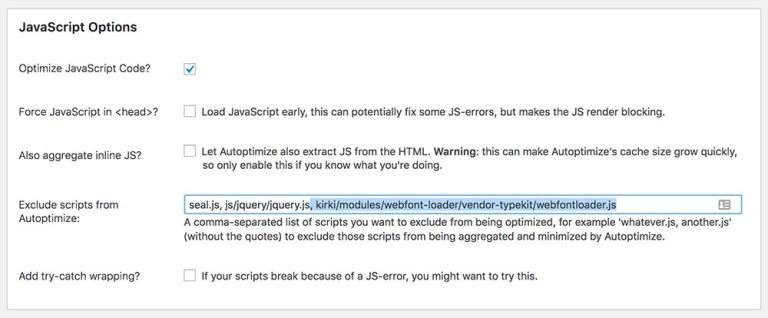 Shoptimizer Features – How It Stacks Up
Let's take a look at how Shoptimizer stacks up against other popular WooCommerce themes.
1. The Most Optimized WooCommerce Theme
If you're launching an eCommerce store for the first time using WooCommerce, then the Shoptimizer theme could be the best choice for you. The theme makes it easy to control your own data with WooCommerce.
Shoptimizer was built based on the recommended practices suggested by Baymard, a large scale eCommerce UX-research institute.
2. One-Click Demo Install
With Shoptimizer, it's easy to install the demo content to your WordPress install. You can quickly add a gorgeous home page, about, contact, FAQs, and sales pages with just a single click. All you have to do is install and activate the One Click Demo Import plugin by navigating to Appearance » Install Plugins.
After installing the demo content, you can adjust the content and design per your needs without having to build from scratch.  That means, even if you're an absolute beginner to WordPress, you can easily launch a conversion-optimized WooCommerce store without having to touch any code.
3. Built for Speed and Conversions
Website speed is one of the most important aspects of an eCommerce shop. Even a second delay can cost you a lot of sales and revenue. Not to mention, you can't compromise on speed when choosing a WordPress theme for your WooCommerce shop.
Shoptimizer is highly-optimized for web and server performance. Below are a few ways Shoptimizer stacks up in terms of performance and speed.
Minified CSS creation: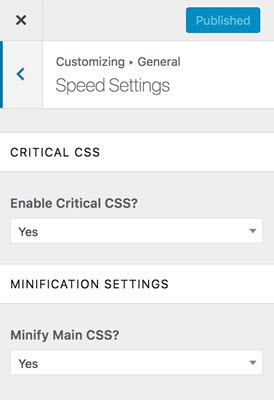 In your theme customizer, you'll get an option for automatic minification of the main CSS file for super-fast loading. You can also enable a critical CSS stylesheet in your customizer so your site loads almost instantly for your shoppers when they arrive. This could be a huge conversion milestone for your eCommerce business.
Google Lighthouse Audit: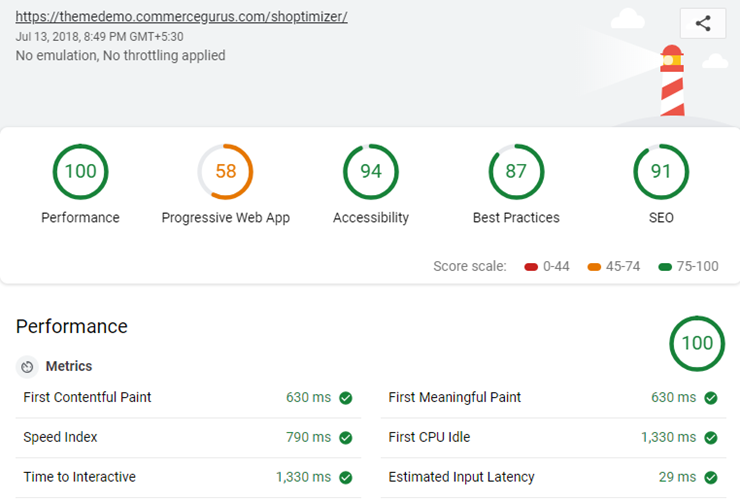 Lighthouse is an open-source tool from Google that lets you audit a web app for accessibility, progressive web apps, and more. Shoptimizer audit results in a good overall performance score.
4. Enhance Your Product Category SEO
Without a doubt, having properly optimized category pages can get you high rankings for the keywords you're targeting. In fact, category pages make it easy for your users and search engines to navigate to your website. It helps your users narrow down their choices quickly and find the right products.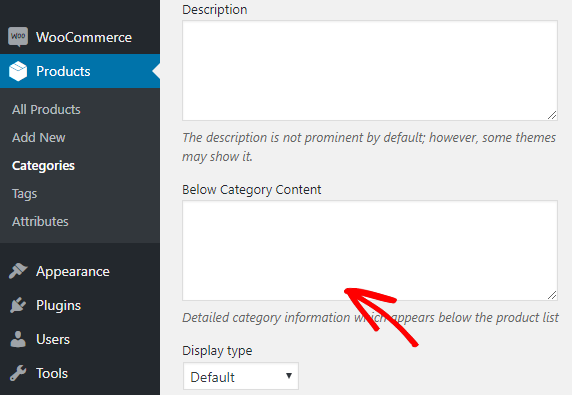 To enhance your product category SEO, Shoptimizer has included an additional field for product categories. That means, in addition to adding featured category text and an image to the top, you can also add additional keyword-rich copy below your category page for better search results placement.
The theme even comes with the necessary Schema.org markup you need. This helps search engines better understand the contents of your website.
Related: Best rich snippets plugins to explode organic traffic.
5. Best Shopping Experience
To provide the best shopping experience to customers, Shoptimizer includes handpicked eCommerce features that are proven to grow your eCommerce business to the next level.
Here's how Shoptimizer provides the best shopping experience to your users.
Easy Product Discovery: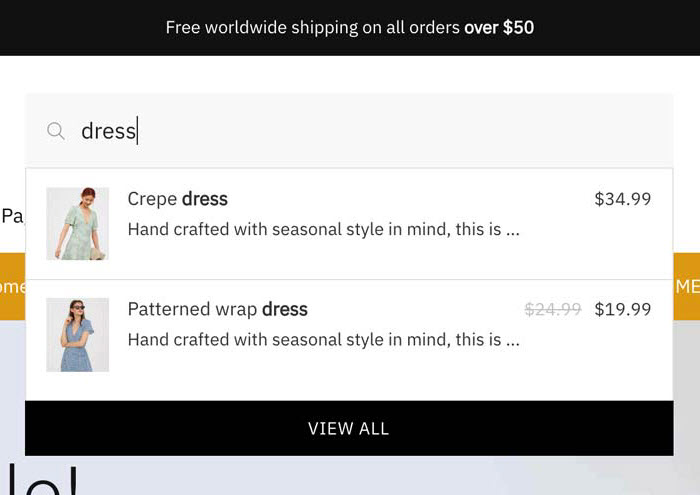 When searching for your products, your customers don't necessarily have to leave the page to see the top results. The auto-complete search feature instantly shows the results below the search bar. That means your customers can choose the right product in seconds.
Mega Menu Support: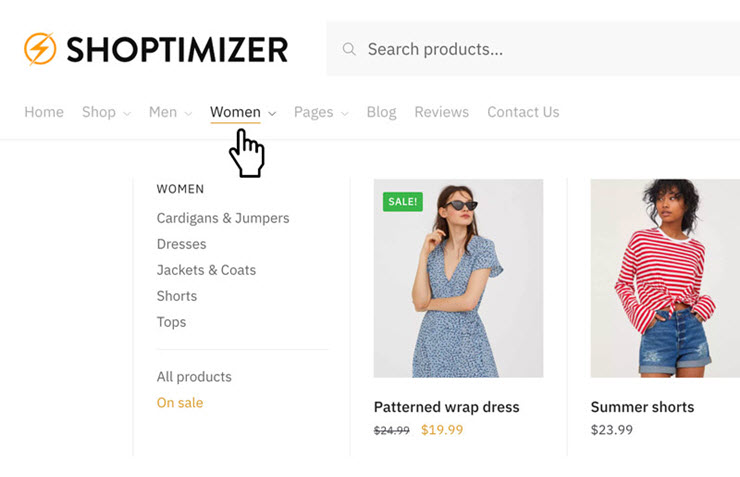 Adding a mega menu is a great way to showcase your featured products within your top navigation bar. That way, when a user hovers over a menu item, you can show a dropdown featuring your bestselling products and subcategories.
6. Works with Major Page Builders
One of the best things about Shoptimizer is that it works with all the major page builders. If you're looking for a WooCommerce theme that works best with your favorite WordPress page builder, then Shoptimizer could be the best choice.
Documentation and Support
Unlike other themes, the Shoptimizer theme is exclusively available on the CommerceGurus website.
You can purchase the Shoptimizer theme for just $99. The GPLv2 (or later) license lets you use the theme on as many sites as you wish. However, your single purchase entitles you to support on one site. Shoptimizer is shipped with a notification system that prompts you in the admin panel for new updates.
Their documentation walks you through every aspect of building a website with Shoptimizer. They offer support via email.
Our Verdict on Shoptimizer for WooCommerce Stores
If you're looking for an all-in-one WordPress theme for running an eCommerce store powered by WooCommerce, then we highly recommend you install Shoptimizer.
Unlike most other premium WooCommerce themes, Shoptimizer doesn't bloat your WordPress admin with an abundance of menu options. All theme options are included in your WordPress customizer, meaning you can easily customize your website by looking at the live preview, without having to switch back and forth between your editor and the preview.
The dummy content importer makes it easy to build a beautiful website in minutes, not hours. Since it supports most WordPress page builders, building a website is a breeze with Shoptimizer.
Alternatives to Shoptimizer
While Shoptimizer is a really great WooCommerce theme, there are other options that you may want to explore.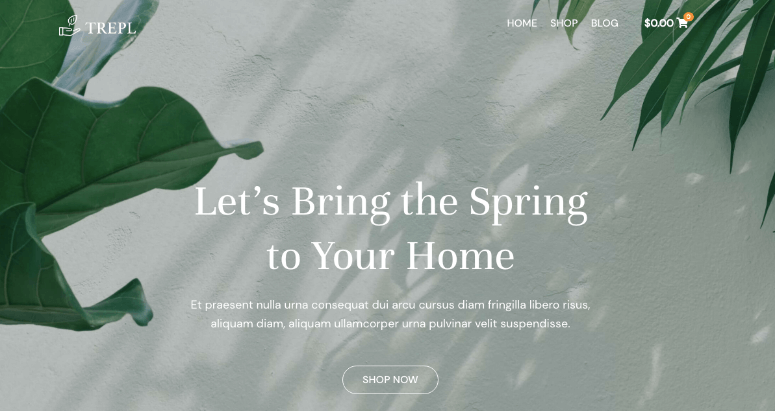 SeedProd has the best WooCommerce theme kits in the market. You can choose from 85+ theme designs along with 200+ page templates.
You'll also get the SeedProd theme builder to easily customize your site to edit, add and delete content as you like.
SeedProd integrates seamlessly with WooCommerce. Inside the builder, you'll find readymade blocks that let you create custom product pages, shopping carts, and checkout pages.
Added to that, you get access to pricing tables, countdown timers, ratings, testimonials, videos, and much more, to boost sales.
Check out our complete SeedProd review for more details.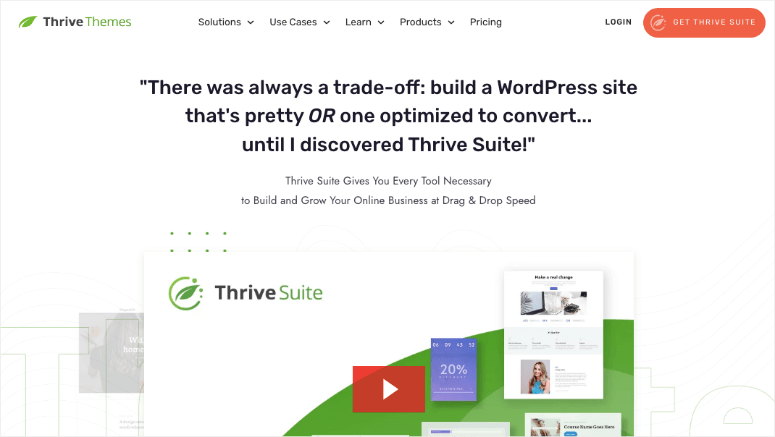 Thrive Themes is a powerful theme for WordPress that comes with a theme builder as well. You can create a stunning design to make your eCommerce website stand out from the competition.
Like SeedProd, Thrive integrates with WooCommerce. There's a built-in WooCommerce setup wizard to create products, build product grids, and your WooCommerce pages.
You'll also find pro-designed WooCommerce pages and section templates for shop, cart, checkout, account, and product pages.
What stands out about Thrive is that it's not just a theme. Thrive Suite gives you access to powerful conversion optimization tools. This includes signup forms, quizzes, evergreen marketing campaigns, online courses, and more.
These tools will help you create a sales funnel, generate leads, and grow your email list. You'll have everything you need to build and grow your online business.
Get started with Thrive Themes!
We hope you like our review of Shoptimizer. For more theme options, you may want to see our guide: 40+ Best WooCommerce Themes for Your Online Store.
We also have these helpful guides for your website:
These tutorias will help you set up your WooCommerce store the right way.
Get Shoptimizer Now »