Bluehost is one of the most popular web hosting service providers. Bluehost is an official WordPress hosting partner, and they currently run more than a million WordPress sites. In this BlueHost review we will take a look at their hosting services and how they stack up.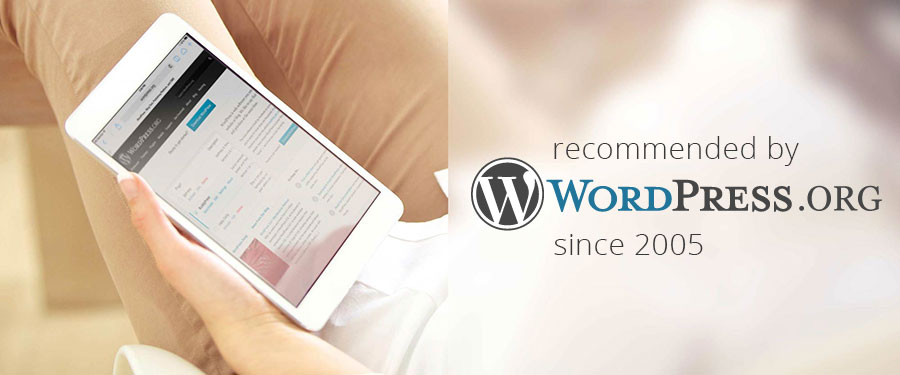 About Bluehost
Bluehost is one of the largest hosting companies in the world. It was founded in 2003 and grew at an exponential rate. They built their platforms based on open source technologies and contributed back to those open source programs.
In 2010, Bluehost was acquired by Endurance International Group.
Bluehost has their own data center and they build their own servers on their own custom Linux kernel. Their data center has their own fiber network and they build their own custom Linux kernel.
Bluehost controls every aspect of the technology they use for their platform. It gives them the confidence to handle more clients, more data, and more servers with efficiency and great client satisfaction.
Hosting Plans
Bluehost is mainly known for its world famous WordPress shared hosting plans. However, the company also offers a variety of other plans suited for growing websites.
Their basic WordPress hosting plan begins with $5.99/month, and it is currently available at $3.99/month during an on going sale. Suitable for 1 site, this package has 100 GB disk space and unlimited bandwidth.
Bluehost's shared hosting plan has three different levels to match the needs of growing websites.
Apart from shared hosting plans, the company also offers virtual private servers, dedicated servers, managed WordPress hosting, and cloud hosting plans.
I host a number of websites on the business grade DV service. DV is scalable, meaning resources can be increased as required. So as your sites grow and gain momentum, your existing server can easy be upgraded to handle it.
Pricing
Bluehost offers all hosting plans at a very competitive price. Their basic starter plan for shared hosting is one of the most affordable in the market without compromising on any features.
Shared – Starting from $3.99 per month.
VPS – Starting from $29.99 per month.
Dedicated – Starting from $149.99 per month.
Managed WordPress – Starting from $24.99 per month.
Cloud – Starting from $5.95 per month.
Features
Bluehost offers a wide range of hosting solutions equipped with different features. We will take a look at the most common features offered with most hosting plans including shared hosting.
Unlimited bandwidth
Unlimited database
POP3 and IMAP email support
Unlimited email accounts
Unlimited email storage
SpamExperts
Free Domain
1-Click installer for WordPress
FTP Access
Powerful cPanel dashboard
This is a quite a comprehensive list of features and this list is not even complete, we have just listed the most common features of all their hosting plans.
Ease of Use
Bluehost is one of the most beginner friendly hosting providers in the market. Each of their plan comes equipped with tools you will need to get started quickly. All these tools can be accessed through a beautifully crafted user interface.
Bluehost offers easy creation of email accounts with help configuring you email client, easy setup of FTP accounts with help configuring your FTP client, easy setup of databases, a web-based file manager if you don't want to use an FTP client, phpMyAdmin to manage your databases, and countless other features I haven't used yet.
cPanel is the industry standard tool allowing users to manage their hosting accounts. Bluehost uses a beautifully customized version of cPanel, which makes it super-easy for beginners to manage their hosting account.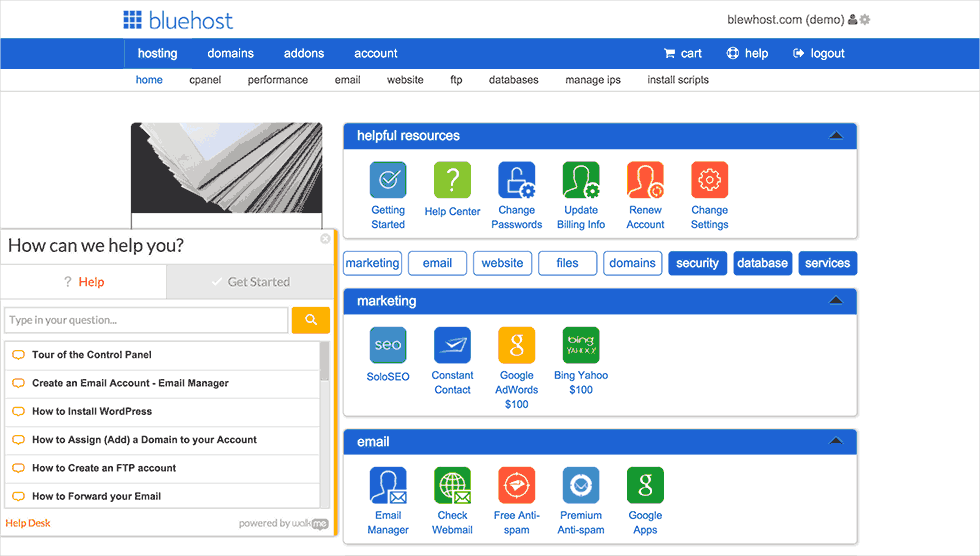 1 Click WordPress Installer takes away the hassle of learning how to install WordPress. Just click on the 1-Click WordPress installer and Bluehost will setup WordPress for you. Take a look at this complete WordPress installation tutorial for detailed instructions.

Documentation and support is available throughout Bluehost website. No matter what you are trying to do in your hosting account, you will always find help accessible in a few clicks.
Bluehost offers lots and lots of documentation for those who want to do things by themselves. The documentation includes step by step guides and detailed articles with clear instructions.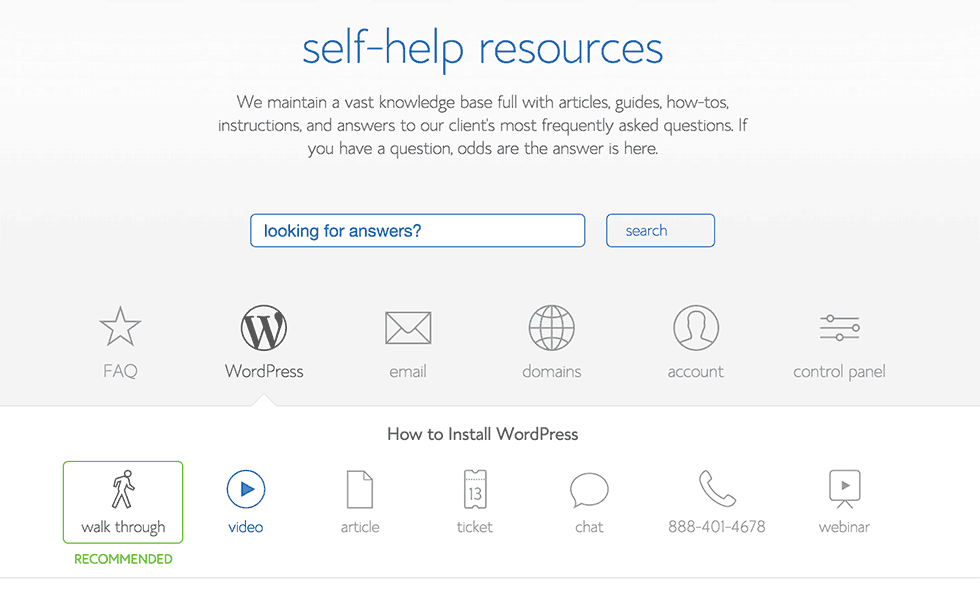 Lots of topics in the documentation are accompanied with video tutorials. These high quality videos can be viewed in fullscreen. Users can pause the video to perform a step and then resume watching for further instructions. For users with absolutely no background in building websites, these video instructions are immensely helpful.
Users who need more help can always use live chat, create a support ticket, or pick up your phone and talk to support.
Customer Service
Bluehost serves hundreds and thousands of customers from every corner of the world. Not all their clients have technical expertise and need lots of support.
People on live support were very helpful even though I'm a beginner, and they gave me basic advice on what I should accomplish
Beginners find Bluehost support incredibly helpful in setting up their website or troubleshooting problems. Their support staff is incredibly professional and well-trained in dealing with customers with little to no technical knowledge.
Handling a massive number of support requests from all over the world 24/7 is a difficult task. However, Bluehost spends a lot of their resources on training, hiring, and managing support staff. This allows them to help out customers quickly and efficiently.
Bluehost offers plenty of support options with each of their hosting plans.
24/7 Live Chat – Whether you have pre-sales questions or need a quick fix on your site. Live Chat is the fastest way to get help.
Phone Support – Bluehost offers phone support so you can just pick up your phone and talk to an agent directly.
Email Support – For non-urgent support requests you can create a support ticket. The response time for support tickets is extremely fast usually within less than 24 hours.
Our Score
Each day thousands of new websites popup on the web. Most of these sites are created by users with no background in programming, networking, or building websites. Thanks to the tools like WordPress, web publishing has become a lot more easier. But it still needs reliable and affordable plans for small businesses and personal bloggers to get started.
We feel confident enough to say that Bluehost is the best combination of quality and pricing currently available in the market. We give Bluehost 5/5 stars.