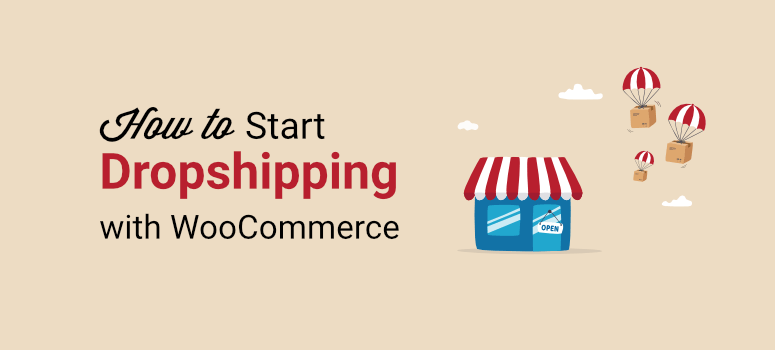 Want to start a dropshipping business with a WordPress website?
Dropshipping has recently become a very popular business model, especially among new entrepreneurs. In this business, you don't need an inventory. Instead, it's an order fulfillment business model in which you receive the order from your customers and pass it on to a third-party vendor.
The vendor will then ship the orders directly to the customer.
In other words, you're acting like a mediator between the customer and the vendor. This means that you can run the business without handling any inventory or shipping logistics.
But how do you get started? In this article, we'll tell you everything you need to know about starting a dropshipping business. That way you'll know how to get started on the right track.
To make it easier for you to navigate, we've come up with this table of contents. You can go through them one by one or jump directly to the specific section you're looking for.
Step 1: Getting Started With Dropshipping
To start your dropshipping business, you'll first need an eCommerce website. And for that, you'll need 3 important things:
A good web host
A domain name
An SSL certificate for website protection
If you look online, you'll find several web hosting options. But we recommend you to go for Bluehost.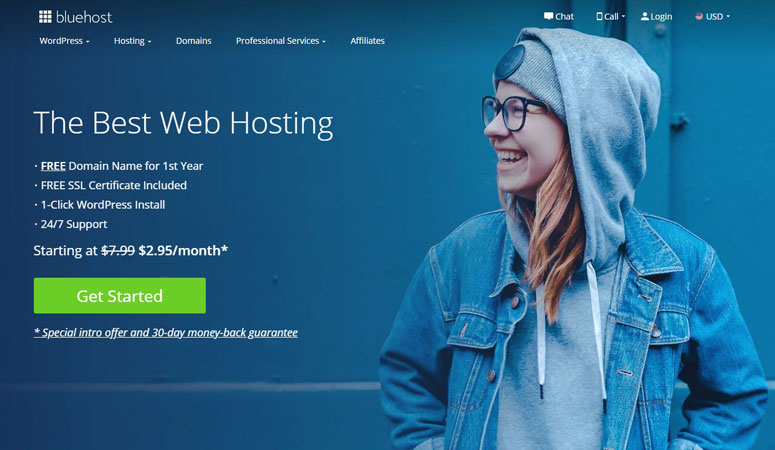 With Bluehost, you'll not only get your site hosted ,but you can also choose a domain name and receive an SSL certificate for free.
Bluehost also offers great performance and 1-click WordPress installation. Check out this detailed review to learn more about Bluehost.
Once you select your web host, it's time to create your eCommerce store. Here's a step-by-step guide on creating an eCommerce store.
Step 2: Designing Your Dropshipping Site With the Right Theme
Once you've set up your online store, you need to install a good theme to make it look more appealing.
While there are a number of options you can choose from, we recommend choosing ThriveThemes.

ThriveThemes is a conversion-focussed theme that's perfect for your dropshipping website. You can set up a store that's geared towards getting more conversions and sales.
You can choose from premade themes and templates to design a website you'll love. In a nutshell, Thrive makes it easy for anyone to build a stunning website in the fastest time possible.
You can also choose Astra to style your website.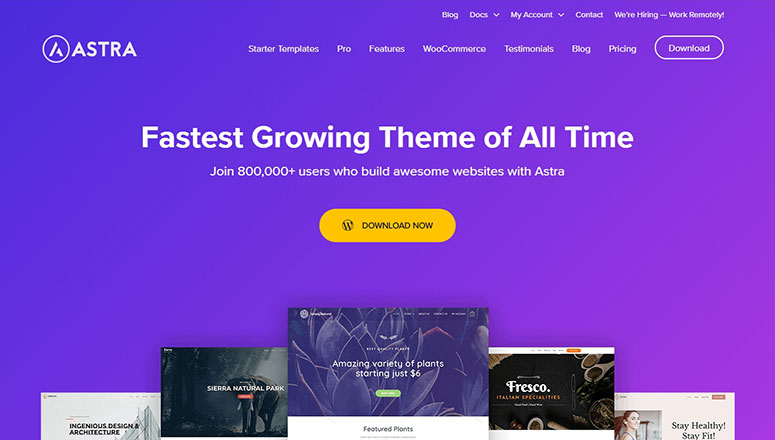 Astra is a multi-purpose WordPress theme that looks amazing on eCommerce websites as well. With this theme, you can create your website in minutes without writing a single line of code.
To make things quicker, you also have a huge stock of pre-built templates that can be used with just a few tweaks to match your brand. You can read more about Astra here.
Step 3: Finding the Right Dropshipping Products
Once your website is ready, you can move on to the next step: finding the right dropshipping products for your business. But for that, you first need to know how and where to find the right products to sell.
The best way to do that is to find products that match your website's niche. So if you haven't decided that yet, its time you start thinking about it. To make it easier, try thinking about areas that you're really passionate about. For example, if you like makeup, go ahead and consider something related to cosmetics for your niche.
Having a niche for your website makes it easy for you to select your products. Once you've decided your store's niche, its time to find your products. Here are a few places where you can start your research.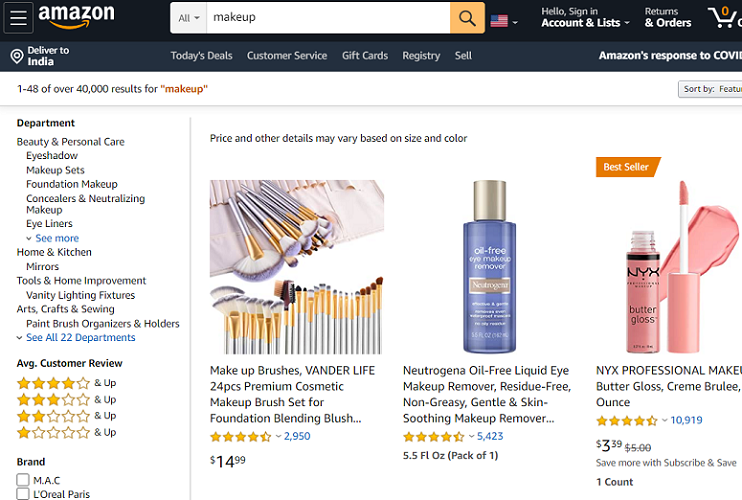 The best platform to find your products is Amazon. Amazon lets you filter your search based on your requirements. It's also easy to do keyword research and look for products that users are looking for.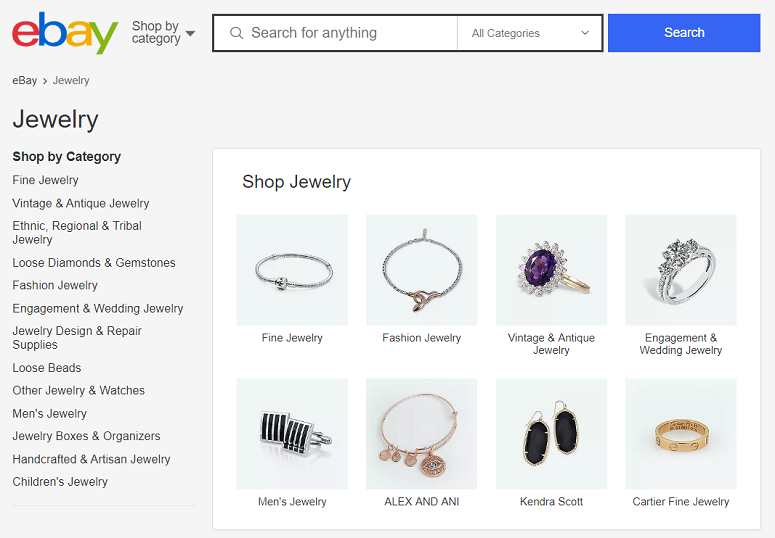 Another good place where you can look for products for dropshipping is eBay. Just like Amazon, eBay offers great product options for you to choose from. You can browse through a range of products by using different categories.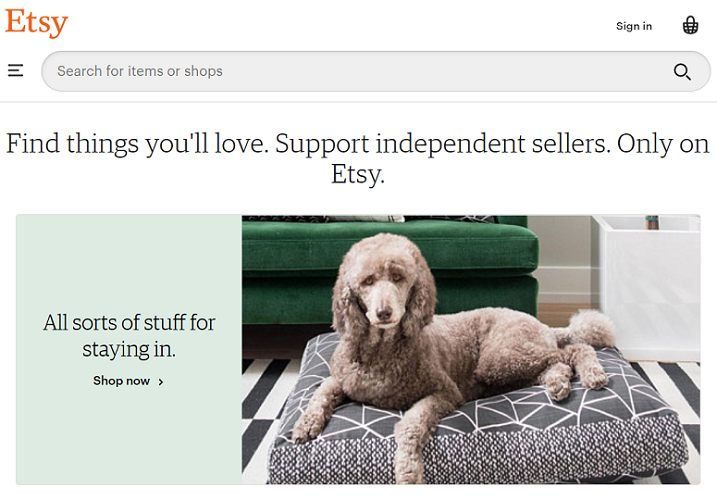 With Etsy, you can find over a million sellers to connect with. And because the community is so big, product availability will never be a problem for you.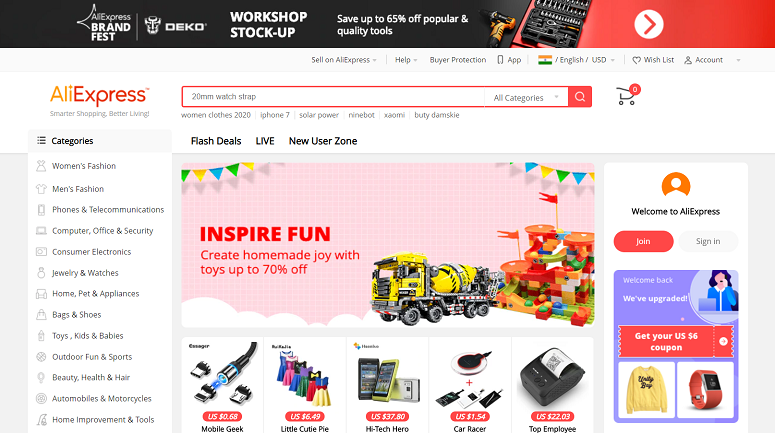 AliExpress is one of the best platforms to find suppliers for your dropshipping business. The good thing about this website is that integrating it with your WordPress website is quick and easy with its one-click import option.
Just select your products and get them imported with all its images and descriptions. If you're new to dropshipping, we would recommend you try AliExpress. With AliExpress, you can find plugins like AliDropship that will let you import products from AliExpress into your WooCommerce store.
Step 4: Extensions to Easily Add Dropshipping Products to Your Store
To add dropshipping products to your store you need to install a dropshipping extension. The functionality of your dropshipping extensions depends entirely on the supplier or marketplace you choose.
But whatever supplier or marketplace you're using, these extensions make it easy for you to set custom prices with the desired profit margin, collect orders, send them to your supplier, and so on.
You can either use a single or multiple dropshipping extensions on your website. Here are some of the dropshipping extensions you can choose from.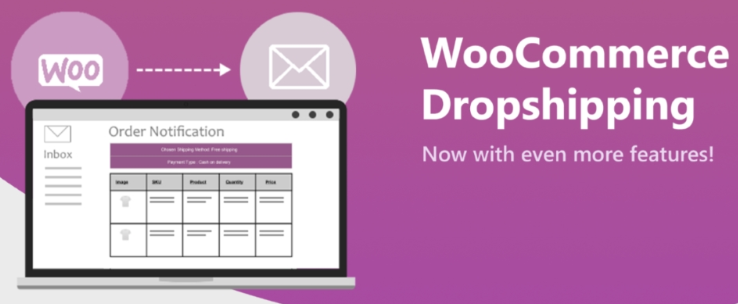 WooCommerce Dropshipping makes importing products from AliExpress super handy. You can also install its browser extension to make things quicker.
The extension automatically notifies suppliers when their products are purchased through your store. It's also easy to assign inventory to suppliers.
2. Dropshipping and Fulfillment for AliExpress and WooCommerce

With Dropshipping and Fulfillment for AliExpress and Woocommerce, you can import products from AliExpress to your store with a single click. You can also configure rules for your imported products.
Adding products to your store will depend on which extension you use. The process will vary for every extension. You can also add your products manually, which leads us to our next step.
Step 5: Adding Dropshipping Products Manually
Adding your dropshipping products manually is easy. Just go to your admin dashboard and click Products » Add New: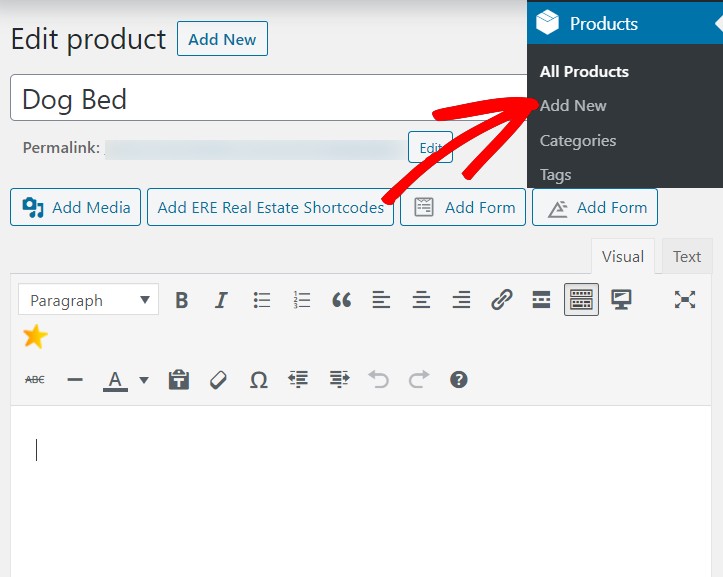 Now add your product title and description. You also have the option to add a category and image for your product on the right side of your screen: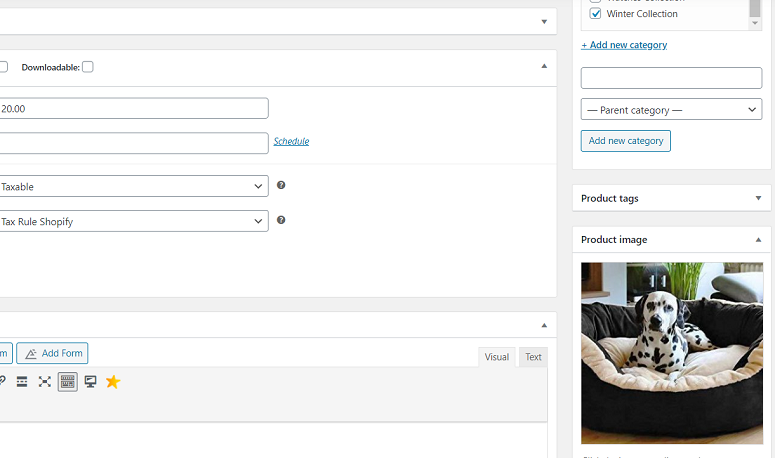 Now scroll down the screen to find the Product Data section. Here you can add details about your product like price, tax status, the weight of the product, and more: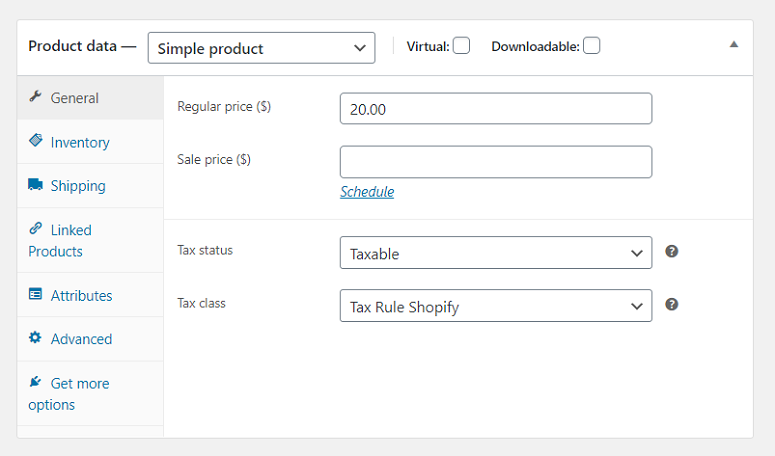 Step 6: Managing Dropshipping Orders on Your Store
Once you've added your products, you'll start receiving orders. To manage your orders go to Woocommerce » Orders: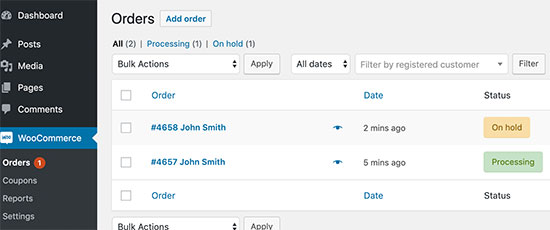 You'll now see an option to fulfill orders from here. This will differ depending on the extension you use. It would basically send the customer's order details to the supplier of the product.
You can also manage your orders manually if you want. For that, you'll have to manually place the order with your supplier and provide them the customer's order details and shipping information.
Go to Products. On the top right corner, you'll see an option called Orders: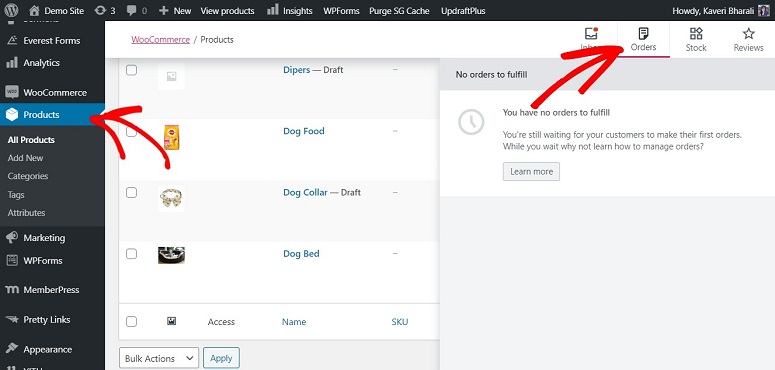 When you have an order, it will be shown here along with the customer details. You can simply copy the address and product details and send it to the vendor who's delivering the product.
And that's it. Wasn't that easy?
We hope you found this article helpful. Once your business grows, you might want to install more eCommerce plugins to boost your sales.
These plugins can help increase your profits with less time and energy.