Hemingway is a popular free WordPress theme. As the name suggests, the design is minimalist and focused on words. This two-column responsive theme is ideal for bloggers looking for a modern yet simple theme free of distractions. Find out more about its features in our Hemingway review.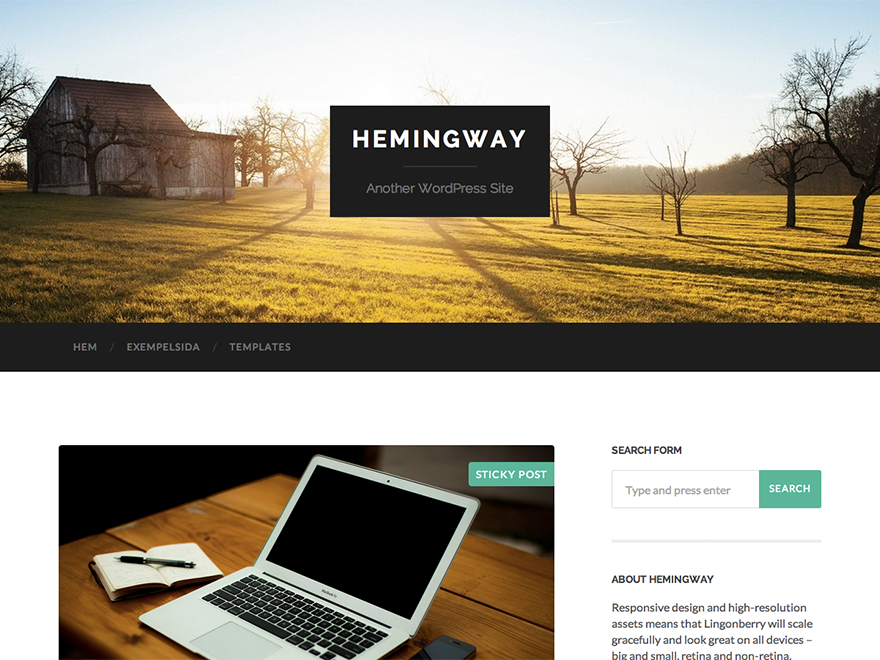 About Hemingway
Hemingway is one of the most popular and highly rated free themes in the WordPress.org directory. It was designed specifically for bloggers, by designer and developer Anders Norén. Norén has designed and developed 14 free WordPress themes which have been downloaded over 1 million times in total.
Read more: Best Free WordPress Blog Themes.
Features of Hemingway
Hemingway is a very basic theme that's easy to set up and use. Here are the most important features:
Quick and Easy Setup
There's no need to spend hours configuring settings, colors, sliders, galleries, or content — just click "activate" and your site looks good and is ready to go.
Responsive and Retina Ready
Hemingway is fully responsive and Retina ready, designed to look good on any size screen from tiny mobile devices to large monitors.
Custom Colors
From the Appearance » Customize menu, you can configure your options to change the look of your site if you choose.
You can click on the Colors menu option to choose a background color and accent color for your site. The accent color is used for links and is the hover effect color on buttons.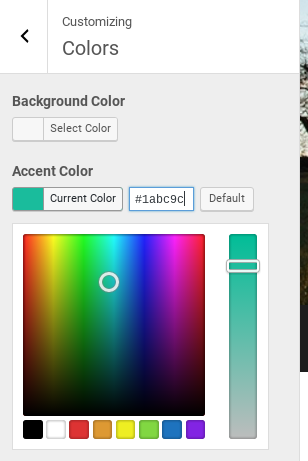 You can also upload a background image and set your menus from here.
Custom Header Image
Under Appearance » Customize » Header Image, you can change the large header image that appears above the menu and behind your site title.
The recommended header image size is 1280 x 416 pixels.
You can also choose several images and set them to display randomly.
Special Post Format Support
Just like the default Twenty Sixteen theme, Hemingway supports special styles for some WordPress post formats:
standard format (featured image above the post)
video format (includes a featured video above the post)
aside format for short updates without a title
quote format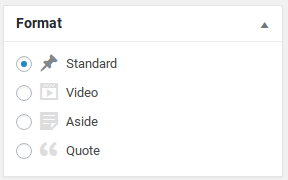 Widget Areas
There are four different widget areas: one for the sidebar, and three for the footer. The footer widget areas are displayed in three columns.
Documentation and Support
Hemingway is a free theme created in the spare time of the developer, so it doesn't have the documentation and support a commercial theme would.
There is no theme-specific documentation, but the theme is very simple to use and the general WordPress tutorials and documentation should suffice.
For basic support, you can post in the WordPress.org support forums. The community is somewhat active in helping out and you may be able to find the answers you need there.
Alternatives to the Hemmingway Theme
While the Hemmingway theme is a good WordPress theme, there are other options that you may want to explore.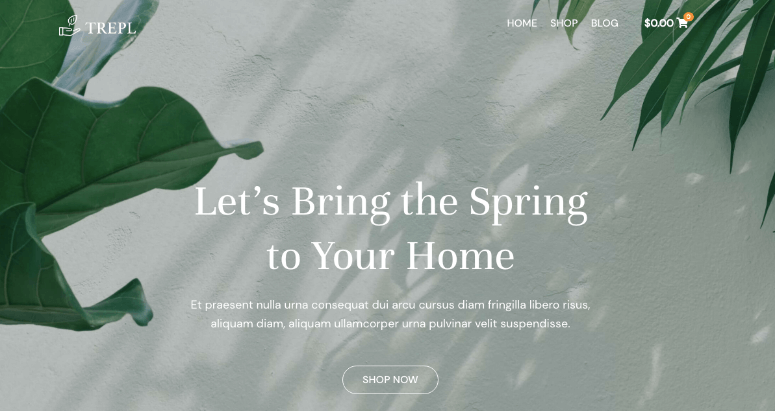 SeedProd has the best multipurpose theme kits in the market. You can choose from 85+ theme designs along with 200+ page templates.
There's a free version of SeedProd in the WordPress repository. It gives you access to basic templates, the page builder, and built-in coming soon/maintenance mode.
The theme builder is so easy to use so even if you're a beginner, you can quickly edit, add, and delete content as you like.
With the premium version, you'll get access to advanced features and integrations.
Check out our complete SeedProd review for more details.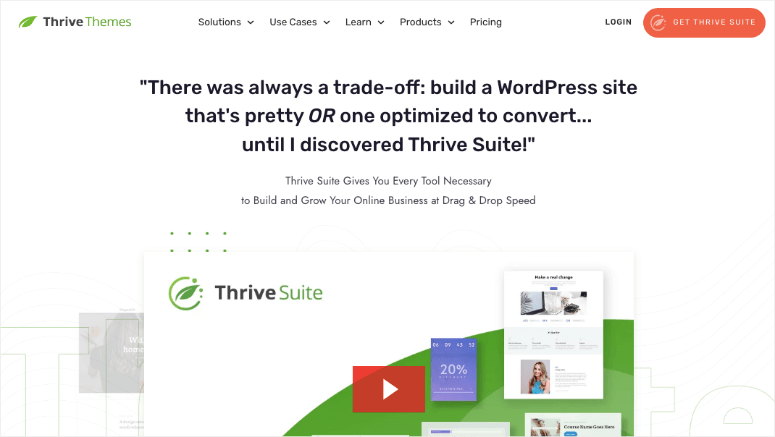 Thrive Themes is a premium WordPress theme builder and it comes with professionally designed multipurpose themes included for free. You can create a stunning design to make your website stand out from the competition.
When you sign up, you'll get access to the whole Thrive Suite. This comes with powerful conversion optimization tools that includes signup forms, quizzes, evergreen marketing campaigns, online courses, and more.
Get started with Thrive Themes!
Our Score
Hemingway is a great basic theme for bloggers with a nice looking design. It's easy to use and won't overwhelm beginners with too many options, or complicated setup. You can just install and activate, and it's ready to go.
Those looking for more features or support will probably want to invest in a premium theme. Check out our top rated WordPress theme reviews for more options.
We give Hemingway 3 out of 5 stars. Here is the breakdown of our review scores:
Get Hemingway Now »