GoDaddy is one of the largest domain name registrar and web site hosting service provider in the world. In this GoDaddy hosting review, we will look at different aspects of their hosting services.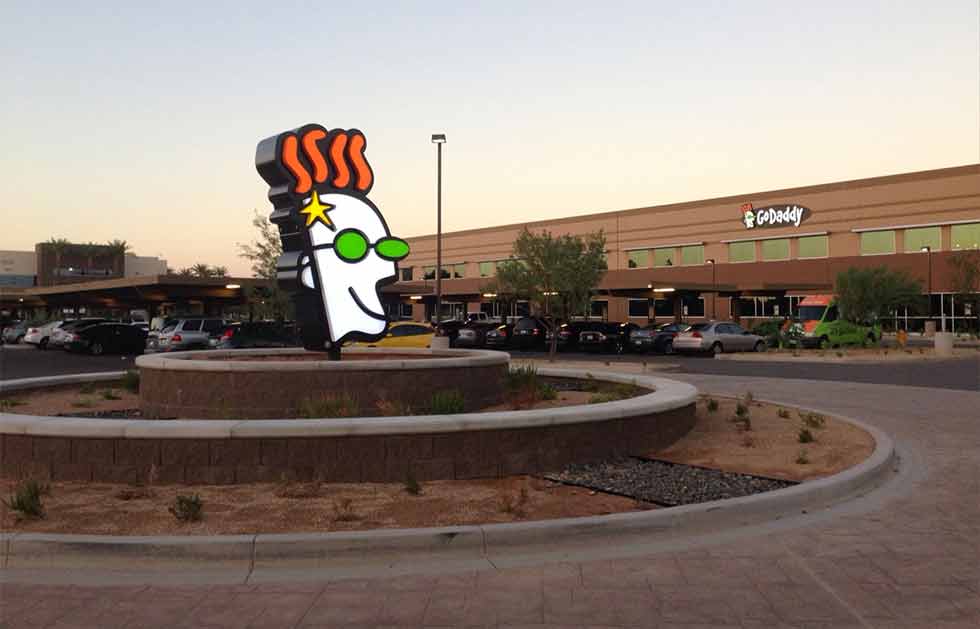 About GoDaddy
In 1997, Bob Parsons founded a company called Jomax Technologies, which later become Go Daddy in 1999 and rebranded as GoDaddy in 2006.
At the time GoDaddy was founded Network Solutions was the only destination for domain name registration. Soon GoDaddy was joined by some other companies in the domain name business. In 2005, GoDaddy became the largest ICANN-accredited registrar on the Internet.
The company has grown steadily since its inception. Headquartered in Scottsdale, Arizona, the company has offices in Silicon Valley, Europe, Asia, and India.
GoDaddy operates a 65000 square foot data center in The United States. During the IPO filing in 2014, GoDaddy revealed its 37000+ servers are hosted across 9 different data centers.
The company has more than 13 Million customers all over the world and it employs more than 4500 individuals.

Hosting Plans
GoDaddy offers a variety of hosting plans and services suited for all kind of websites. Whether you are a small business or a large corporation, you will find a plan for you at GoDaddy.
Though most small and medium sized businesses use shared hosting plans, it is always good to know that you can scale it up when your site grows.
GoDaddy offers shared Linux and Windows hosting plans. They also offer WordPress hosting, Virtual Private Servers, Dedicated IPs, dedicated servers, and cloud hosting plans.
Pricing
GoDaddy offers a flexible range of options with different features and pricing. Customers can choose a plan that fits their hosting requirements as well as their budget.
Shared Linux Hosting – Plans starting from $4.99/month.
WordPress Hosting – Starting from $3.99 per month
Cloud Servers – Starting from $5 per month.
Virtual Private Servers – Starting from $24.99 per month (Fully managed)
Dedicated Servers – Starting from $79.99 per month.
Each hosting plan has different service levels. Prices increase as you choose a higher level with more features and flexibility.
GoDaddy's hosting prices are quite competitive and fall under the affordable low cost hosting category.
Features
Low prices are not enough for a good web hosting service. Customers will need the features necessary for supporting and managing their websites. GoDaddy offers different hosting plans with varying features. However, some features are common in all their hosting plans.
Here are some of the most common features offered with GoDaddy's shared hosting plans.
Unlimited Disk Space
Unlimited Bandwidth
Multiple sites
1-Click Installers for open source apps like WordPress
1-Click set up of GoDaddy domain names
Email Accounts
POP3 / IMAP support for email accounts
Custom dashboard and control panel
24/7 Customer support
FTP, SSH access
PHP 5.4
File Manager
Ease of Use
GoDaddy offers a lot of features and a wide range of services. Offering a streamlined optimized user experience to all those clients is a monumental task. Let's see how GoDaddy makes it easier for their hosting customers to manage their accounts and websites.
Streamlined Account Management
GoDaddy has a very easy to use Account Management section. Users can take advantage of all GoDaddy services from within their account dashboard. Hosting customers can easily manage their websites, add new domains and websites, create subdomains and perform other tasks. GoDaddy also offers cPanel for hosting users to manage their web hosting.
GoDaddy uses "cPanel" – in other words, their own customized version of cPanel. If this is your first time signing up for hosting, I do not think you'll care since you will get used to it pretty quickly. I did try the standard cPanel but I find that I actually liked GoDaddy's version much better. It looks much organized to me and easier to find things.
Documentation
Each section of GoDaddy account management is well documented. There are troubleshooting and setup guides for almost everything a customer can do from their hosting account. Documentation is very well written with clear step by step instructions.
The user interface for account and hosting management is excellent. We feel that even the absolute beginner users will find it quite easy to use and understand.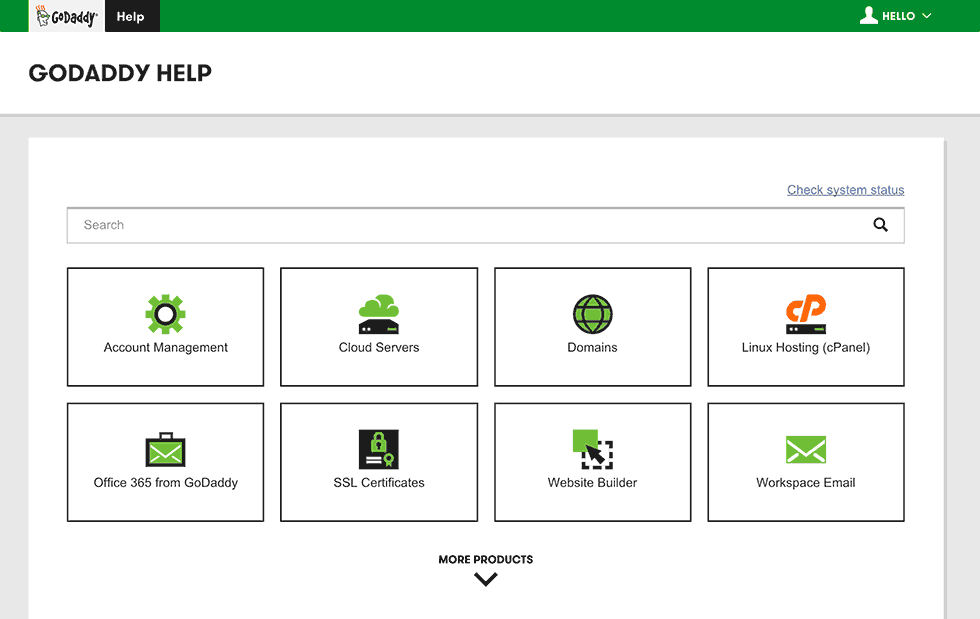 Customer Service
GoDaddy serves more than 13 Million customers from all over the world. Their customer service is testimonial to their massive success. With more than 4000 employees, the company spends a lot of their resources in training and managing customer service and support staff.
The help they gave me when I was first starting to build my wordpress blog was fantastic, I was pleasantly surprised to reach someone late at night who not only was easy to understand, but knew how to fix the problems.
GoDaddy maintains a very informative and useful support website with documentation and technical help to solve the most common issues.
Customers can reach to their support staff 24/7 by phone or by ticket based email support system. There is also a live chat option available which can be slow at times due to the massive customer base. GoDaddy's customer service representatives are well trained and highly skilled professionals.
Our Score
The shared hosting market is highly competitive, but GoDaddy has the advantage of being the largest domain name registrar in the world. The company offers low cost hosting services with great features and can be compared with any top notch shared hosting service provider.
Based on our assessment of their plans, technology, features, and pricing, we feel confident to give GoDaddy 4 out of 5 stars.