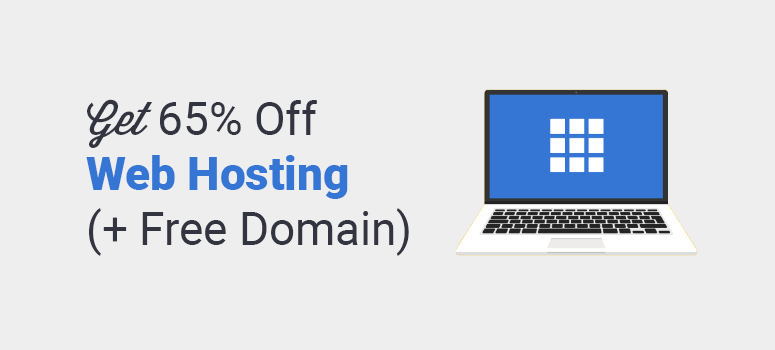 Are you looking for web hosting for your WordPress website? Bluehost is the best web hosting providers on the market, with top of the line features and services for WordPress users.
In this article, we'll show you how to get a free domain name and 70% off on Bluehost web hosting.
Who Is This Plan For?
Bluehost is one of the most well-known, reliable web hosting providers in the world. Their plans work for anyone looking to start a website or blog. From advanced eCommerce websites to humble personal blogs, Bluehost can make your website dreams a reality.
Or, if you already own a website but aren't satisfied with the service you're getting at your current web hosting provider, Bluehost is the perfect choice to migrate your website to a reliable host.
Why Bluehost?
Bluehost web hosting is officially recommended by WordPress.org and is well-known for their stellar WordPress web hosting services. With their 1-click WordPress installations, setting up your first WordPress website has never been easier.
Unlike other web hosting providers, Bluehost provides a fantastic onboarding experience, making it effortless for anyone to get their WordPress site up-and-running, even if you're an absolute beginner.
In addition, Bluehost provides a free domain name and a free SSL certificate to their web hosting customers. In other words, you'll be able to get everything you need to start your website all from the same company.
You should check out this complete Bluehost review for more details on choosing it as the web hosting company for your website. And while Bluehost already has amazing prices for the services they provide, IsItWP readers can use the Bluehost Coupon for more discounts.
How to Save 70% on Web Hosting (Step-by-Step)
To get started, click on our Bluehost link to head over to their site and click Get Started Now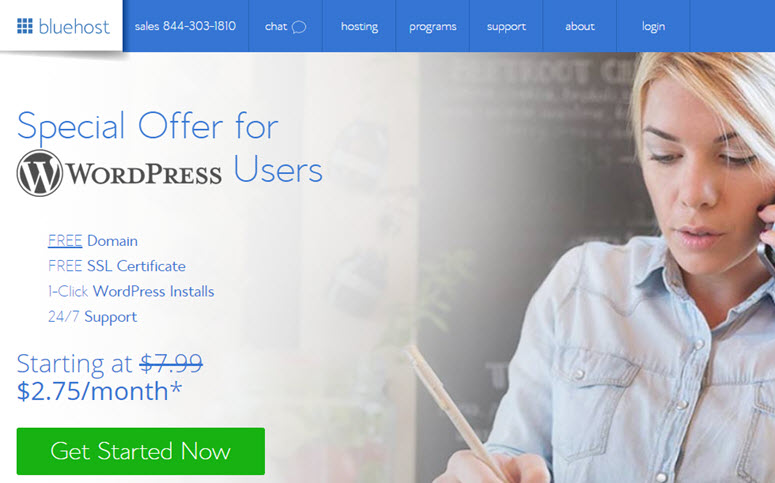 On the following page, you'll be shown an assortment of hosting plans. We recommend choosing the Basic plan since you're just getting started. This plan includes a free domain and SSL certificate. You can always upgrade your plan later if needed.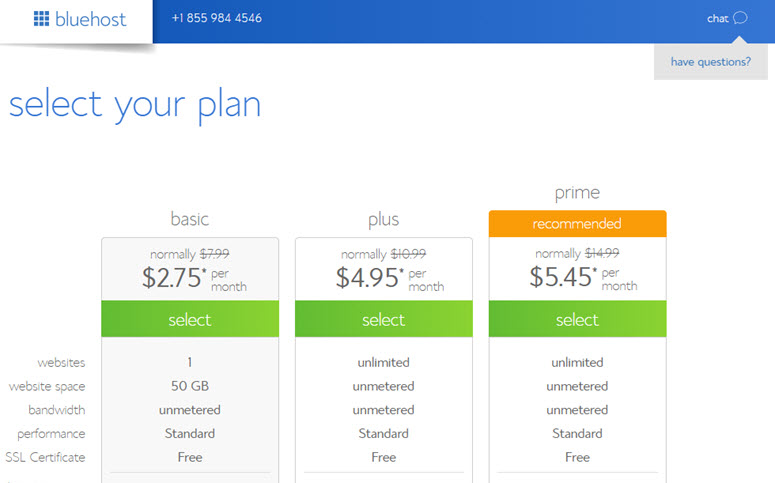 You'll then be asked to choose a new domain or enter your existing domain. We recommend nabbing the new domain since it's free, and choosing a new domain name is fun. If you need help picking out a new domain name, check out our website name generator or take a look at the top domain name registrars in the market.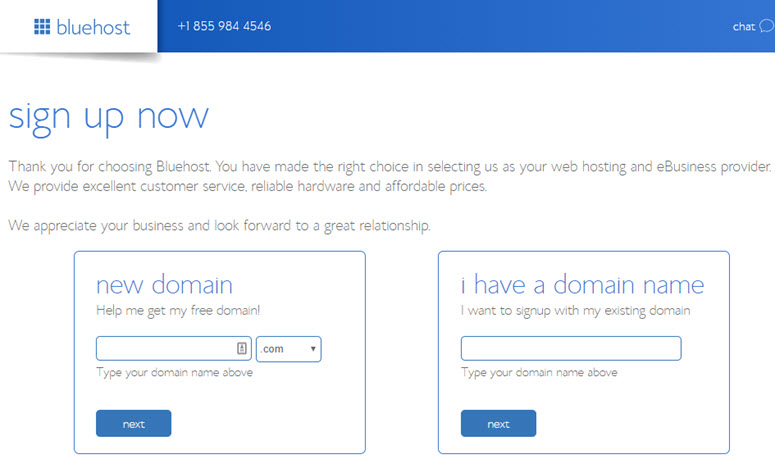 After that, you'll be asked to enter your account information. To make things extra simple, Bluehost allows you to sign in with your Google account.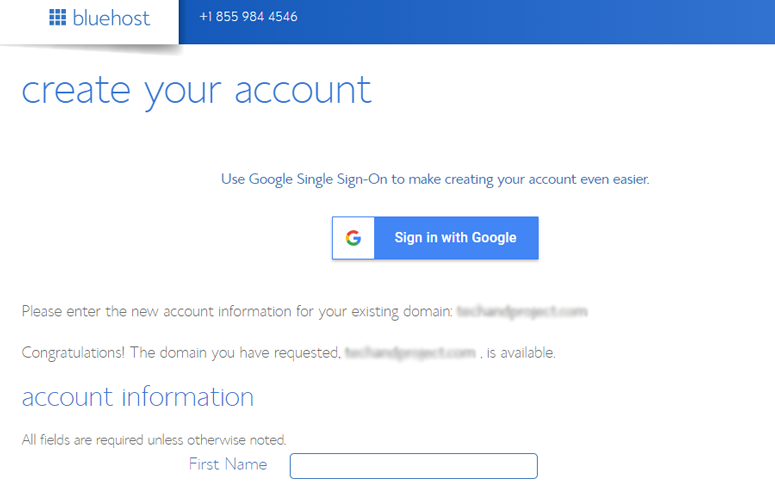 Once you've entered in your details, scroll down until you locate the package information section. From there, you can select whether you want your Basic plan for 12, 24, or 36 months. We usually opt for the 36 months plan as it gives the most value for the cost.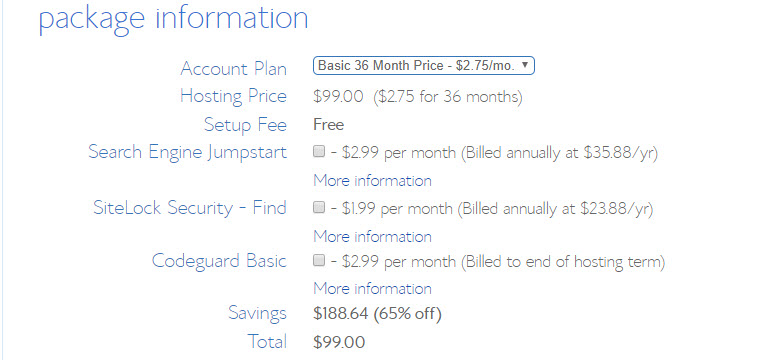 You'll also notice that a few addons have been preselected, which raises the total money owed. Feel free to uncheck these addons as you won't be needing them if you're just starting out. You can always purchase them at a later date if desired.
Next, enter in your payment information. Finally, check the box agreeing to Bluehost's Terms of Services, and then click Submit.
You're all set! After creating a password for your account, all that's left to do is wait for an email from Bluehost containing the information on how to log into your control panel (cPanel). You now have a web hosting plan, a domain name, and SSL.
We also recommend you to check out our experts pick on,
You may don't want to miss reading about how much you can save on Bluehost.
We hope this article helped you get a massive discount on Bluehost web hosting. If you found this article useful, you'll also enjoy our step-by-step guide on how to start a blog.