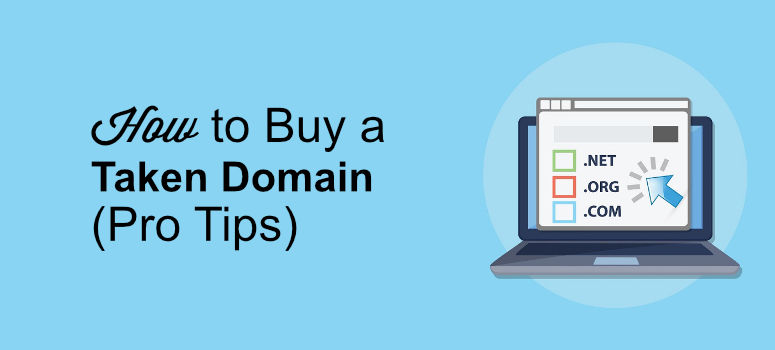 Is the domain name that you wanted for your business already taken?
After spending a lot of time thinking about the perfect domain name for your site, you may find that it's already been taken by someone else. But the good news is that you still have some options for getting a domain, even if it doesn't appear available at first glance.
In this article, we'll tell you how to buy a taken domain name in 7 easy steps.
But before we start, let's get familiar with the different types of domain names there are, so you know which one would be ideal for your business.
Different Types of Domain Names
There are various types of domain name extensions, such as .com, .org, .net, .tv, .info, .io, and so on. The most popular choice is the .com extension.
But based on your domain extension, a domain name might fall under 3 different categories.
Top Level Domain Name (TLD): Just like the name suggests, top-level domain names are considered to be at the top in terms of domain structure (the layout of domains which includes http and the domain name) . All the domain names ending with a .com, .org, .net extension fall under this category.
Country Code Top Level Domain (ccTLD): These domains are country-specific domain names that have the country code as an extension. For example, the extension for India is .in, and for the UK it's .uk.
Sponsored Top Level Domain (sTLDs): sTLDs are specialized domain extensions that have a sponsor behind them which represents a specific community that the domain will serve. For example, a domain with .gov will serve government organizations, one with .edu will serve educational institues and so on.
Now that we're clear on some of the most popular types of domains let's learn how to buy a domain name that's already been taken.
Step 1: Research and Find out The Domain Name Value
The first step towards buying a domain name is to find out what that specific domain is worth. That's because some domains can be quite expensive. It's best to know if you can afford to make an offer before spending hours trying to figure out how to buy it.
If you do loads of research only to realize that it's too expensive, you'll be way more disappointed for having wasted your time and effort.
Finding out a domain value is easy. For that, you can go to any domain appraisal site and enter the domain you're interested in. Here's how you can use the domain appraisal tool for GoDaddy.
Simply visit the site and enter the domain address with its extension in the field offered. Now click on the GoValue button.

It will quickly give you a rough estimation of what that domain name is worth. On the right-hand side, it will also compare the same domain name with other extensions and display the price value of each.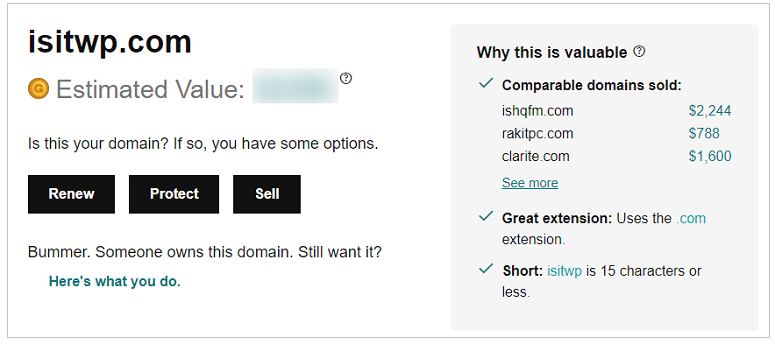 This is helpful because you may find that other domain extensions are more affordable than the one you originally had in mind.
By knowing the price of the domain before you enter negotiations to buy it, you can create a stronger gameplan with the seller. But the question remains, "How do you find the seller in the first place?"
Step 2: Find Out Who the Owner Is
The next step is to find out who owns the domain name. You need to know if the domain name has been consistently changing ownership or if it's stayed relatively stable. Frequent changes in ownership mean instability, which could be good or not, depending on your needs.
If the domain you want has had a lot of different owners, you're more likely to get your hands on it. That's because there isn't an established brand already attached to the name.
But if the most recent owner paid a higher price, they may be less willing to sell you the domain at an affordable cost.
To find out the owner of the domain name you want, go to the Whois Lookup site. Here you can enter the domain name in the search field.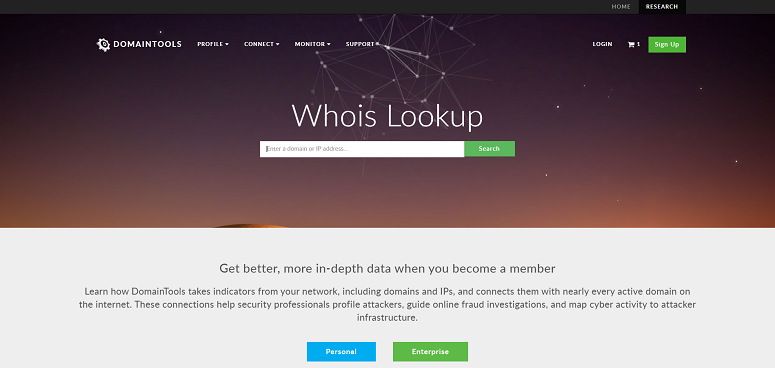 You'll now have all the information related to the domain profile on your screen.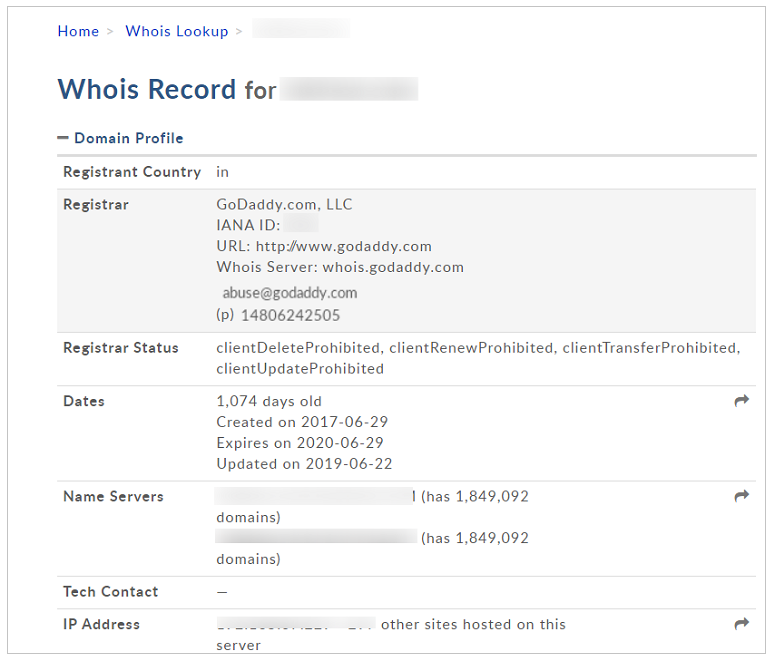 By scrolling further down the screen, you'll see the Whois Record. Here you'll have details about the domain like registrar's email, admin email, etc, using which you can contact the owner.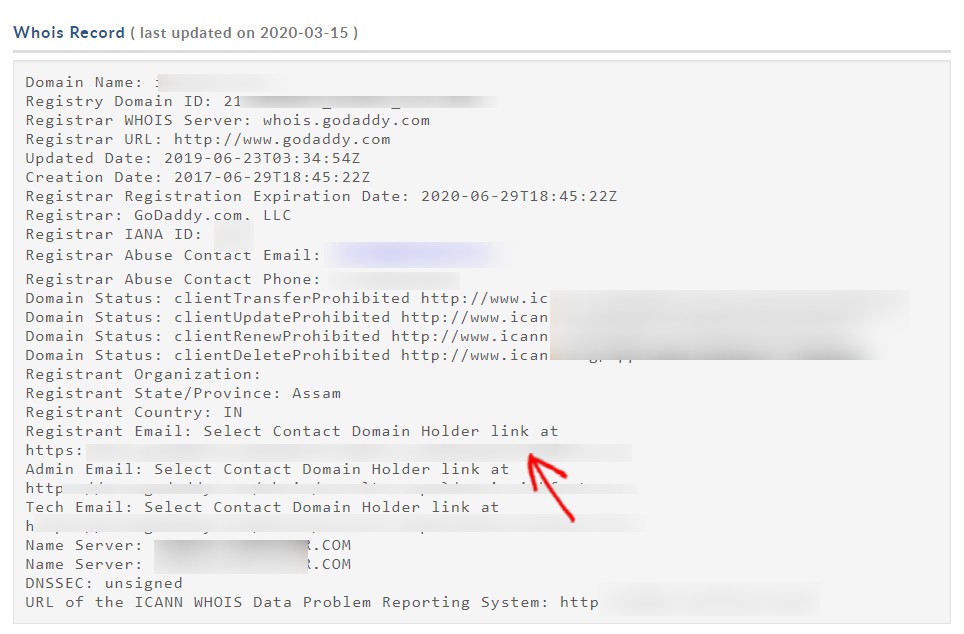 You can also use platforms like ICANN Lookup to find your domain owner's information. However, if the owner has protected the contact information, it might be difficult for you to find out specific contact details.
Step 3: Check for Trademarks
Looking for trademarks is another crucial step that you can't miss. There are times when users run into legal troubles because they end up purchasing a domain with a trademarked term. You don't want to find yourself in this situation.
Tools like Tradmarkia can help you detect if your domain name is trademarked. Plus, Tradmarkia is free to use.

If your domain name doesn't have a trademark, Tradmarkia will also suggest places where you can apply for a trademark of your own. That way, when you do end up getting the domain, it will be more secure.
Step 4: Lookup Your Domain on Domain Auction Sites
There's always a good chance that the domain you're looking for is owned by someone and is listed for sale. There may be several reasons why the owner would want to sell the domain.
They may not be doing well as an online entrepreneur
They've lost interest in their project
They may be domain merchants who buy and sell domains to make money
Somone may have purchased the domain for them as a gift
And more. The reasons can vary, but the point is that your domain name could currently be up for grabs on these auction sites.
So before you reach out to the owner, make sure that the domain name isn't listed on sites like Flippa, NameCheap, GoDaddy Auction, or other domain registrars like them.
Step 5: Reach out to the Owner and Negotiate
Now that you've done your research, you're ready to reach out to the domain owner and negotiate for a fair price. When you do, you need to be patient so you don't end up making an impulsive deal that leaves you at a disadvantage.
Make sure your final discussion includes:
What you will pay and in what currency (for international sellers)
How the domain is going to be transferred
What regional laws will apply for the sale
Here are a few tips that'll help you negotiate like a pro.
Let the domain owner quote the price first. It might be less than the price you have in mind.
Don't bid too low. This might annoy the seller and make them think you're unprofessional. They may dismiss you altogether, so counteroffer with a fair price.
Don't get overly attached to the domain. This will make you appear vulnerable, and the seller might stubbornly stick to the quoted price if they see how desperate you are.
If you feel this is too complex, you could hire a domain broker. They will help you get the domain you want by negotiating the deal on your behalf. They also let you make the purchase anonymously. See: 10 Best Domain Name Brokers (Compared).
Step 6: Pay for the Domain and Transfer Ownership
If you successfully end up making a fair deal, you can move on to the next step, which is to make the payment. Always avoid direct electronic transfers with services like PayPal or TransferWise. This will not only make you appear unprofessional but will also put your transactions at risk.
That's because it requires either the seller or buyer to put up their end of the bargain first and trust that the other party will complete the deal.
So make sure you rely on a trustworthy site like GoDaddy Auctions or Escrow to complete your transactions.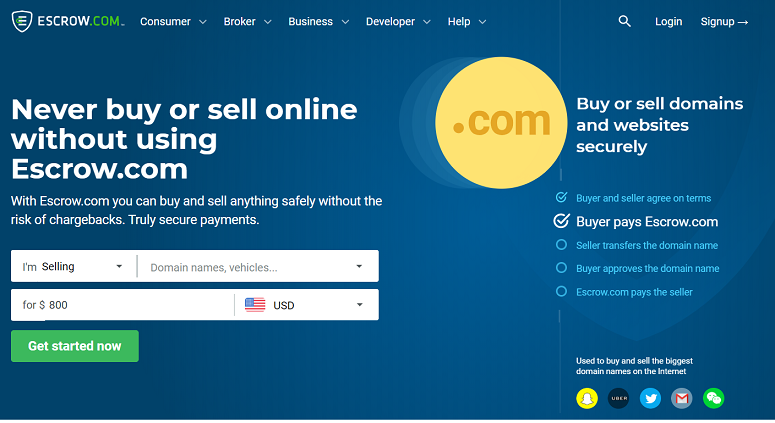 These third-party platforms will ensure a secure transaction and will hold your money until the domain name is accepted and confirmed.
Step 7: What to Do if the Negotiation Fails
There's no reasons to lose hope if your negotiation fails! Just take a deep breath and look for other alternatives on domain selling sites.
We're sure you'll find a name that perfectly matches your business. And once you do, here's how you can register the domain name. You can also use our domain name generating tool for inspiration.
Not sure where to start or just need some inspiration? Check out our post on how to pick a great domain name.
Hopefully you enjoyed this article, and we hope it helps you find the perfect domain name for your website. And if you know someone who is struggling to get their domain name, feel free to pass this resource along.
You might also want to see How to Find and Buy Expired Domain Names?. We also have this helpful guide How to Fix and Prevent Domain Hijacking for Any Website.
Got any other tips or suggestions for buying a domain name that's already taken? Let us know in the comments section below!