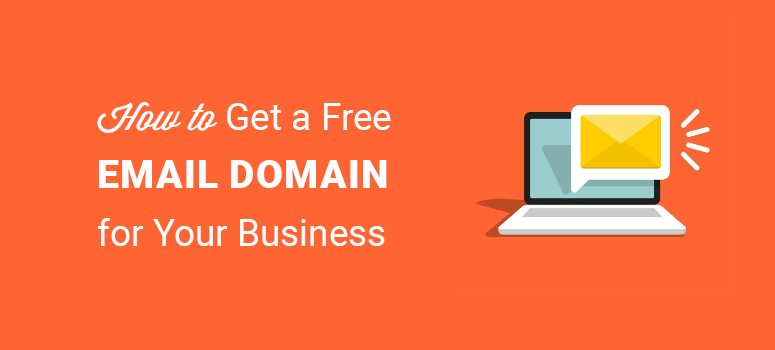 Want to set up a free custom email domain for your business?
With a custom email domain, you can use your website's URL in your email address, such as support@isitwp.com, so you don't have to use a generic email address for your business, like support123@gmail.com
In this article, we'll show you how to get a free email domain for your business in the easiest way. But before that let's check out what exactly is an email domain and how it can help your business.
What Is an Email Domain and Why to Use It?
An email domain is the web address that comes after the '@' symbol in an email address. A non-business email address typically uses the URL of the email service provider, like Gmail.com or yahoo.com.
There are several benefits to having a custom email domain. With a custom email domain, your email looks more professional and trustworthy because users can see that the email belongs to your brand.
Since nobody else can register an email address with your email domain name, you can choose any username for your email address.
Let's take a look at how to set up a free email domain quickly and easily.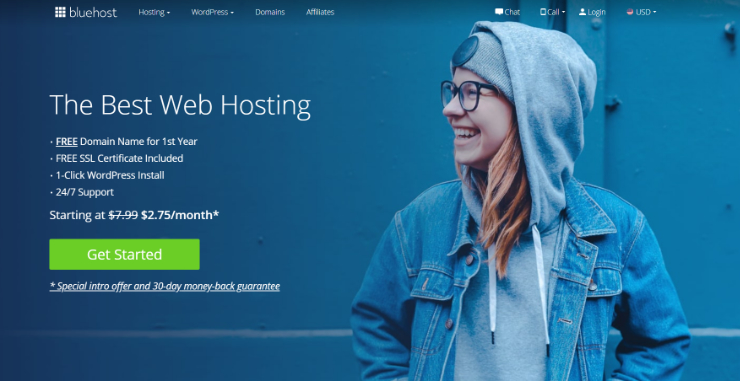 Bluehost is a one-stop hub if you're looking for a free email domain for your small business. It offers you the option to register a free domain name if you purchase their hosting plan. All you need to do is to visit their official website, click on the Get Started button. You can then select a plan.
You'll now be redirected to a page where you can register a domain name. You can waive off the domain registration fee when you sign up for Bluehost's hosting service.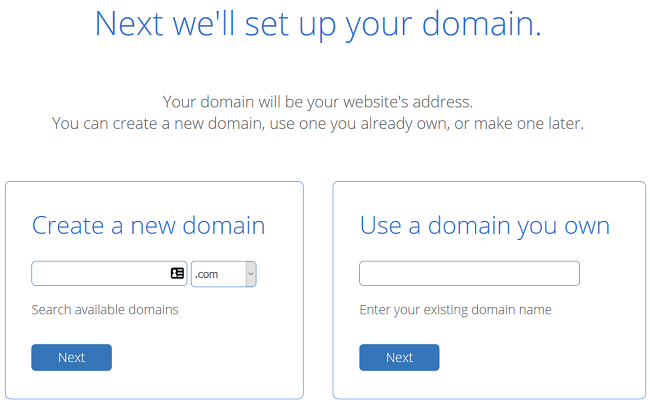 Here, you'll have the option to either create a new domain or use one of your domain. If you're creating a new one, Bluehost will first check if the domain name is available. If not, you can try looking for another one. To know the exact process, check out how to set up your email domain for free with Bluehost, follow this guide.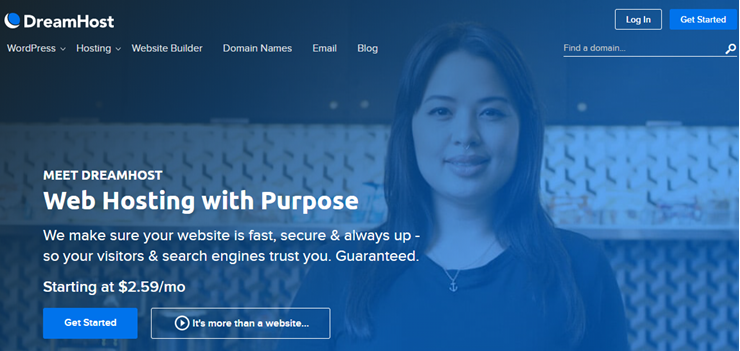 Dreamhost is another popular hosting company that lets you create a free domain name if you opt for their hosting services. You can have an email domain if you have an active hosting plan (except the Starter shared plan) without paying anything extra.
To create a new email domain with Dreamhost, you'll first have to log in to your Dreamhost account and then go to the Manage email page. Now click on the Create New Email Address button.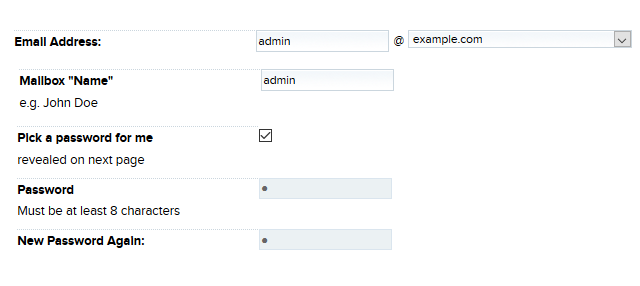 You can now enter your email address in the 1st field and select the domain by choosing from the dropdown menu. You can then choose a Mailbox name, which is your username in your email address. ('support' is the mailbox name for the email support@isitwp.com) So you can use your name or anything else that defines the purpose of the email. After that generate a strong password using the fields below. Finally, click on the Create Address button to complete the process. And that's it. You just created your email address.
If you can't decide between Bluehost and Dreamhost, this review can help you make a better decision.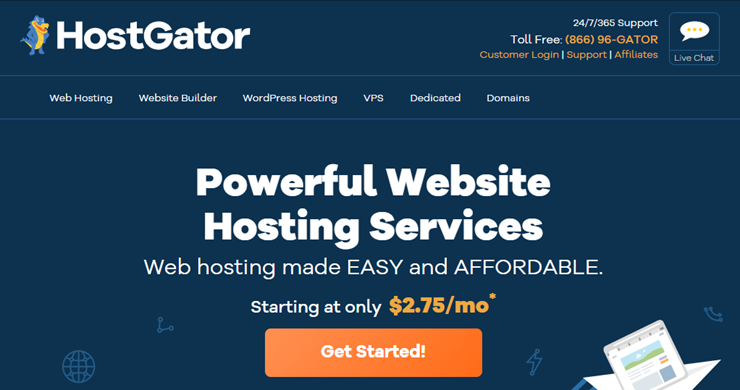 HostGator is the next best option that lets you set up an email domain for your business. HostGator lets you create unlimited email addresses with your email domain. However, they do charge a domain name fee while registration.
You can set up the email address right from the cPanel of your HostGator account. In the cPanel, go to the mail section and select Email Accounts. You can fill out the fields to add your desired email name, password and also select a mailbox quota if you want. Once done, hit the Create button to get started. You can then continue configuring your email settings by clicking on the Yes button displayed on your screen.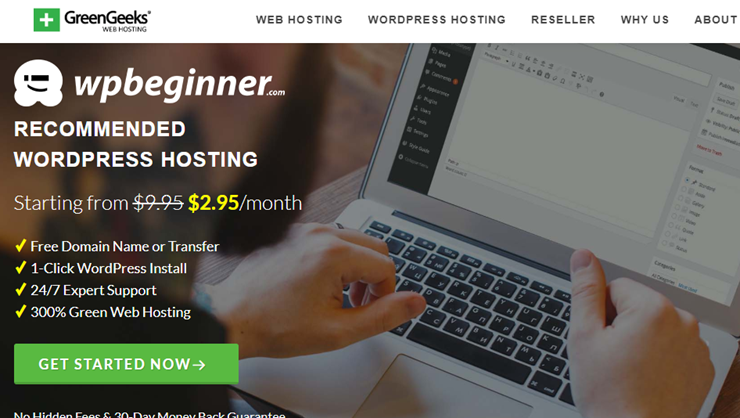 GreenGeeks is yet another hosting provider that waive off your registration fee while setting up an hosting account. You can create an email address by logging into your GreenGeeks account and then going to the cPanel. You can do that by clicking on the cPanel Login button under the Quick Server Login section.
Now scroll down to the email section and click on the Email Accounts icon. You'll now be redirected to a new page where you can enter your details of the new email domain that you want to create. It takes you less than 5 minutes to set up your email domain. Once it is created you can access it via IMAP, POP3 or Webmail.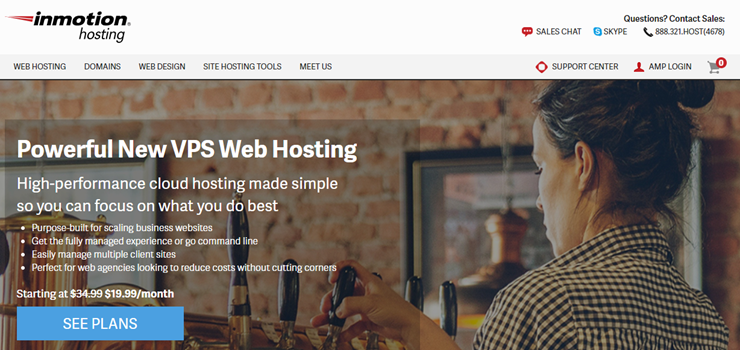 Inmotion Hosting gives you access to an email server if you opt for one of their hosting plan.
You can create email accounts with your business domain name and access your email from a free web-based email client, or use the email client of your choice. To do that, you can start by logging in to your cPanel. Now scroll down to find and select the Email Accounts option. You'll now be on the email accounts page. Click on the Create button.

You can now fill out the options below to add your domain, username and security password. Once done, click on the Create button at the end of the page to complete the step.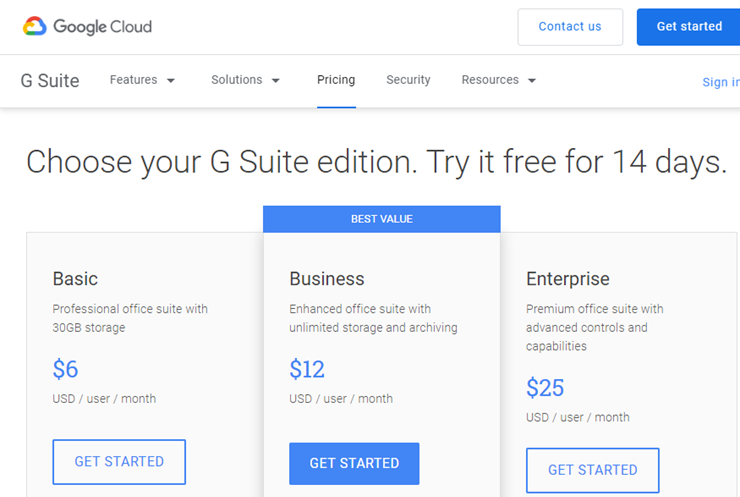 G Suite is another brilliant option you can try out. Although this is not a free one, it's definitely better than the ones mentioned above. You can get started with its 14-day free trial and then opt for a plan if you're satisfied with their service. Aside from business email, G Suite allows you to use Google apps for business with G Suite.
To set up your email domain with G Suite, start by clicking on the Start free trial option. This will display a set of questions that contains your basic account details. Add your information as per the questions. Once done, you can search for a domain name for your business. Once you find the available domain, it'll display the amount that you need to pay per year after the trial period is over.
Check out our guide on setting up a professional business email with G Suite.
Office365 is another excellent solution that lets you create an email domain with a few simple and easy steps. But this one too like G Suite is a paid option. You can have your account ready in just 5 steps. Select a plan from the 3 different pricing plans from its official website. Now follow the steps to add your basic information they ask for.
Once that is done, you can create your userID. This is where you add your personalized domain name.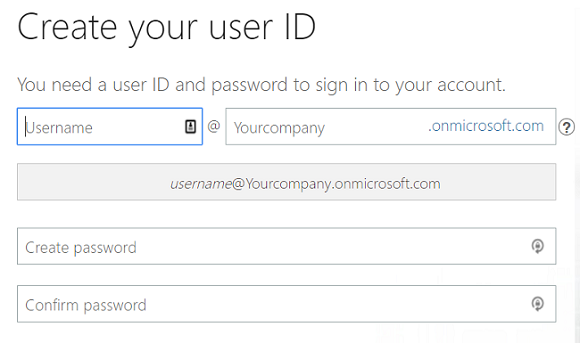 They'll ask you to add your contact number where they'll either call or text you to prove your authenticity. Once they're done verifying your status, you'll be asked to fill out another set of information in 5 different steps.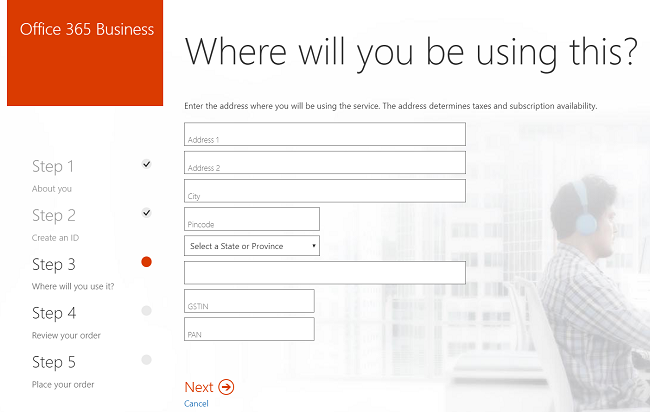 The final step is to make your payment. After the payment, you can start using your domain right away.
So that's it. These are some of the most popular and reliable ways to set up a free/paid email domain for your business. Check out our guide on the best hosting companies and the popular VoIP providers.