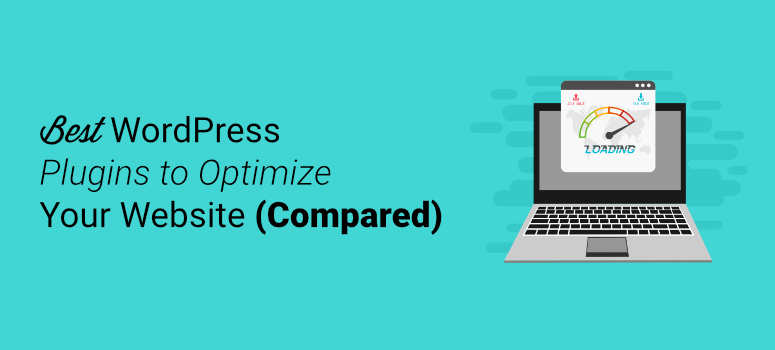 Are you looking for the best performance plugins for your WordPress site?
Using performance plugins ensures you give your site visitors the best user experience (UX) possible. It lets users easily navigate your website without lags or issues, so they can engage with your content and boost conversions.
However, you want to make sure you use the best tools for your needs.
In this article, we'll compare the best performance plugins currently on the market. But first, let's look at a few reasons why you should use these tools on your site for the best results.
Why Use a Performance Plugins on Your WordPress Site?
1. Increase Site Speed
What's worse than visiting a new website only to find it barely loads, and when it does, it's super slow? This would cause anyone to hit the back button and go somewhere else.
Using performance plugins ensures that your site loads quickly and doesn't get in the way of boosting your conversions.
2. Improve User Experience
The user experience (UX) you give visitors exploring your website determines how long they'll stick around. If it's easy to navigate and leads visitors in the right direction, they're likelier to engage with your content and campaigns.
Performance tools are crucial for ensuring that your website gives users a smooth experience and allows them to see what your brand has to offer.
3. Boost Conversions
When your website is fully optimized, it leads users in the right direction and encourages them to take action. An optimized website can easily boost your site conversions and improve engagement so you can grow your business.
Now that we know the benefits of having performance tools on your website, let's look at the top choices currently on the market.
Best Performance Tools for WordPress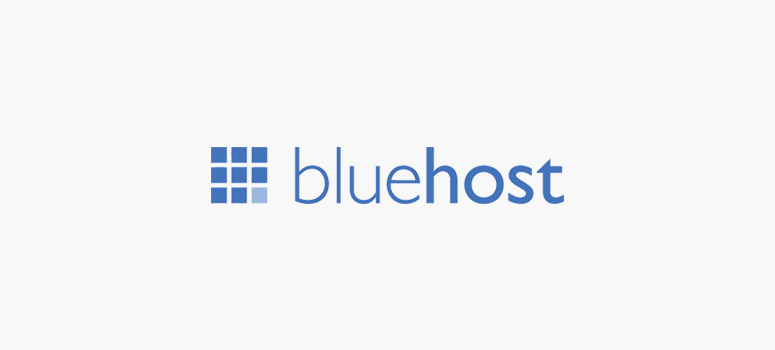 Bluehost is one of the best web hosting platforms on the market. While it's not a direct performance plugin, it sets the foundation for your site to run smoothly and appease visitors.
There are several reasons why Bluehost has a stellar reputation, including being officially recommended by WordPress.org. It comes with automatic WordPress installation, gives you a free domain name for the first year, and secures your login credentials to whatever you choose.
It also performs automatic updates so your site stays secure without having to lift a finger.
Bluehost comes with hundreds of free and premium website themes so you can easily design your site how you want in minutes. It also has various customization options to match your branding and keep your look cohesive.
With Bluehost, it's easy to set up functionality for your online store by adding bookings, online ordering, customer chat windows, and much more. You can also track your site analytics and user comments to stay on top of what's happening on your site.
Get started with Bluehost today.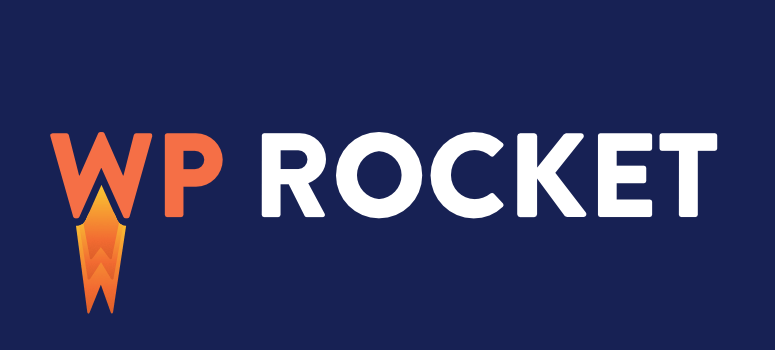 WP Rocket is one of the best caching plugins for WordPress. There's no coding required so beginners and experts alike can take advantage of its features.
WP Rocket's cache reloading feature automatically preloads the cache whenever you update your web pages. This allows your visitors to navigate the cached, faster version of your site. Its eCommerce optimization ensures that customers have a smooth purchasing process without disruptions or errors.
WP Rocket comes with many other powerful features including GZIP compression, theme and plugin compatibility, browser caching, page caching, and more. You can minify and combine your site's CSS and JS files, optimize the delivery of your CSS, and load JS deferred to make your files lighter.
You can also tweak the display of images on your site using lazy loading to save users' bandwidth.
Get started with WP Rocket today.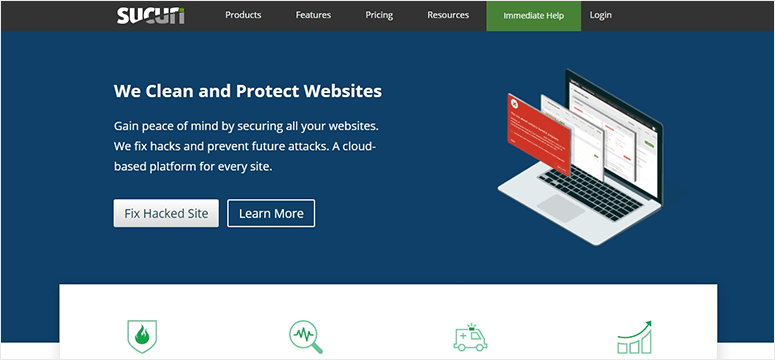 Sucuri is the best security and firewall plugin for WordPress. With one click, you can cache your site content, protect your site from attacks, and increase your site speed.
Sucuri uses high-performance servers to improve your site's performance no matter where you are. It comes with three levels of granular site caching and a global anycast network with CDN technology. It enables HTTP/2 by default on all websites so it's further optimized for users.
Sucuri also comes with dedicated support through live chat, support tickets, email, and telephone to ensure any issue you have is quickly fixed. It protects your site from malicious code and prevents website hacking with its Web Application Firewall (WAF)
Get started with Sucuri today.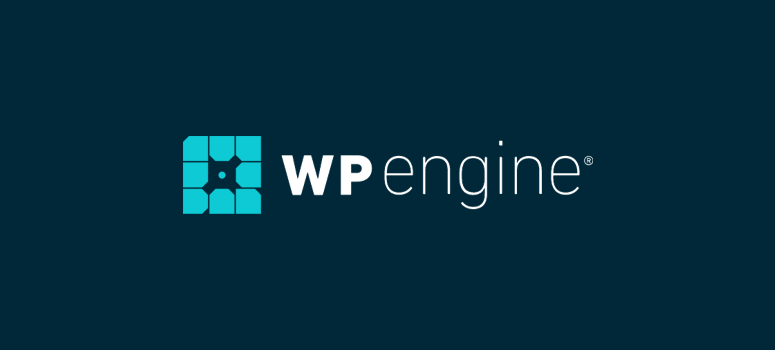 WP Engine is a sturdy web hosting platform for any business website. Its powerful features make it a great starting point for your website optimization.
WP Engine automatically updates your site and plugins to keep your security up to date and safe. This software is built for speed, security, and scalability, so it's easy to attract visitors and keep them engaged.
It estimates a 40% increase in site speed when using its platform.
From your WordPress dashboard, you can manage settings and clear cache. It offers platform-level protection to detect threats, block attacks, and keep your site safe. It also comes with automatic WordPress and PHP updates, free SSL certificates, activity logs, and multi-factor authentication.
Get started with WP Engine today.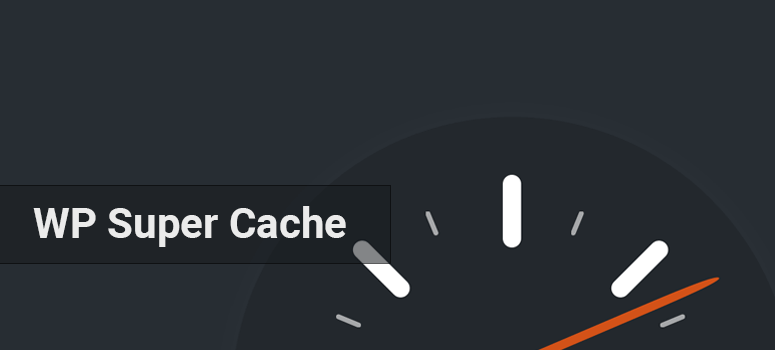 WP Super Cache is another great option to boost your site performance. This caching plugin comes with GZIP compression, cache preloading, page cache, CDN support, and much more.
WP Super Cache is easy to set up and completely beginner-friendly. It comes with comprehensive and recommended settings so you don't have to touch any code and it only takes minutes. You get all of its features for free, so it's great for businesses on a budget.
Get started with WP Super Cache today.

W3 Total Cache is another popular caching plugin for WordPress that's guaranteed to boost its performance. It comes with several advanced options, so if you want a tool with more freedom to make your own changes, this might be the best choice for you.
W3 Total Cache uses a content delivery network to reduce page loading times and increase your site speed. It comes with the usual caching features you need like GZIP compression, CDN support, page cache, object cache, and much more.
This plugin also gives you up to 80% bandwidth savings when you minify HTML, minify CSS and minify JS files, further optimizing your site for users. Its optimized progressive render allows visitors to interact with your content quicker by rendering its pages fast.
Get started with W3 Total Cache today.

WP Super Minify is the best way to compress files and elements on your website to ensure its further optimization. It combines JS, HTML, and CSS files and compresses them before going to users so it reduces loading times.
It's simple, straightforward, and easy to use so that beginners can take advantage of its features and optimize their website. You can easily check the status of your compressed filed at any time to ensure you're giving visitors the smoothest possible user experience as they navigate your content.
Get started with WP Super Minify today.
And there you have it! These are the best performance and speed optimization plugins you can use for your WordPress website.
We hope you enjoyed this article. If so, feel free to check out our list of resources on the top WordPress plugins.
It breaks down the best plugins on the market so you can choose the right ones for your WordPress site.
Also, you can check our guide on best age verification WordPress plugins. This will help your add an age verification popup on your website to restrict your age-sensitive content.