YouTube is the largest video hosting site in the world. Video content is highly engaging and a YouTube Channel is the best way to build your audience. In this article, I will show you how to show the latest videos from a YouTube Channel on your WordPress site.
First you need to Install and activate the YouTube Channel Gallery plugin. To see the main addition of the plugin go to Appearance » Widgets and there will be a new widget called "YouTube Channel Gallery" to add to your sidebar.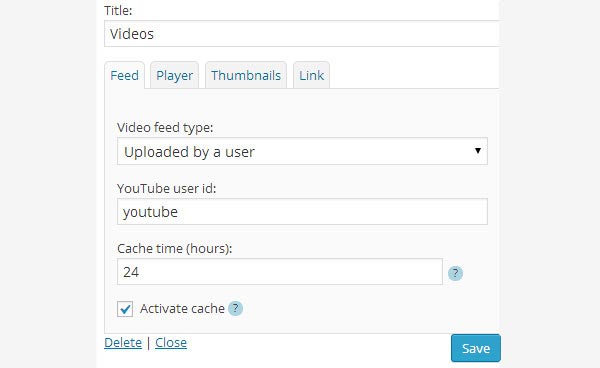 This plugin has a great deal of properties you can change, the main ones to look at are under the feed tab. From here you can choose to show videos uploaded by a user or a particular playlist. The "player" and "thumbnails" tabs allow you to change the appearance of your player and the thumbnails shown should you want to edit those.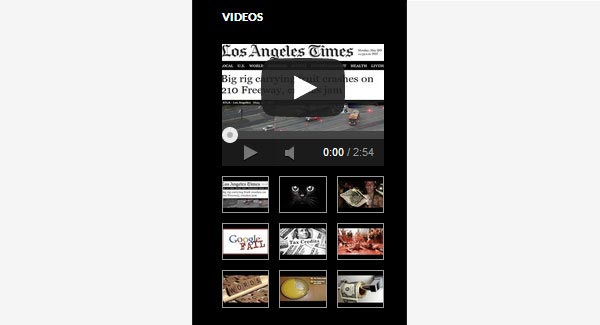 If you would like to display your video channel on a WordPress post or page, then you can use the shortcode like this:
[Youtube_Channel_Gallery user="list25″]
Change the user to your YouTube username. To show a playlist instead of a channel you will need to change user to feed and instead of giving a user you add the playlist id as shown below:
[Youtube_Channel_Gallery feed="playlist" user="PL3Ikn3SKdJHjIKJXoGeKXAu7LHKcrrSQV"]
These are only a few examples of how the shortcode can be modified, to show how many ways you can edit it the plugin author shows an example in the following code:
[Youtube_Channel_Gallery feed="user" user="MaxonC4D" feedorder="desc" videowidth="500″ ratio="16×9″ theme="light" color="white" quality="small" autoplay="1″ rel="1″ showinfo="1″ maxitems="9″ thumbwidth="90″ thumbratio="16×9″ thumbcolumns="3″ title="1″ description="1″ thumbnail_alignment="left" descriptionwordsnumber="10″ link_window="0″]
I hope this article helps you show your YouTube video wizardry on your WordPress site.
If you liked this article, then join ThemeLab on Twitter and Google+.