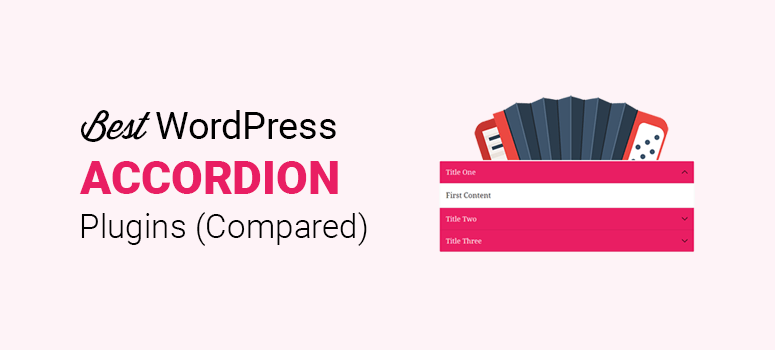 Do you want the best WordPress accordion plugins?
You can use accordions, or collapsible tabs, to display your content professionally. With accordions, you can easily add more content to your site while taking up less space.
In this article, we'll share some of the best WordPress accordion plugins for your website.
What is an Accordion?
An accordion is a feature that can help you add a lot of content to your pages more easily. Mostly, accordions are used to display frequently asked questions (FAQs).
In FAQs, your users can click on any question, and it'll expand the tab for the answer. By default, the answers are hidden. It saves them time to read only the needed questions. It also prevents your users from unnecessary scrolling on your WordPress website.

In addition to FAQs, you can use accordions to display almost any type of content that you want to be condensed. Accordion tabs can be vertical or horizontal. They also come in different styles, depending on the plugin you choose.
You'll find many WordPress accordion plugins on the market, which can make choosing the right one seem overwhelming. That's why we've hand-picked a few of the best WordPress accordion plugins for you, so you can choose with confidence and immediately start adding accordion tabs to your site.
Best WordPress Accordion Plugins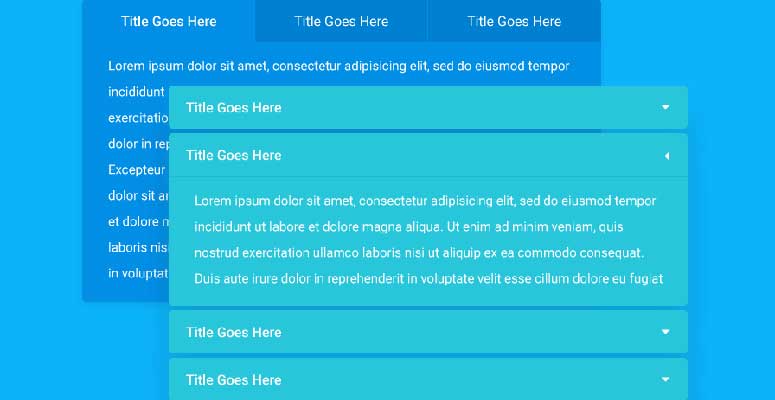 Accordion comes with multiple built-in templates, colors, styles, and background images. Accordion allows you to display a multi-color header. It features a drag and drop sorting option to easily manage your content within the accordions.
It's translation-ready and fully supports shortcodes to display accordions in your pages, posts, sidebars, and other content areas. The advanced accordion settings allow you to open accordion tabs as external links.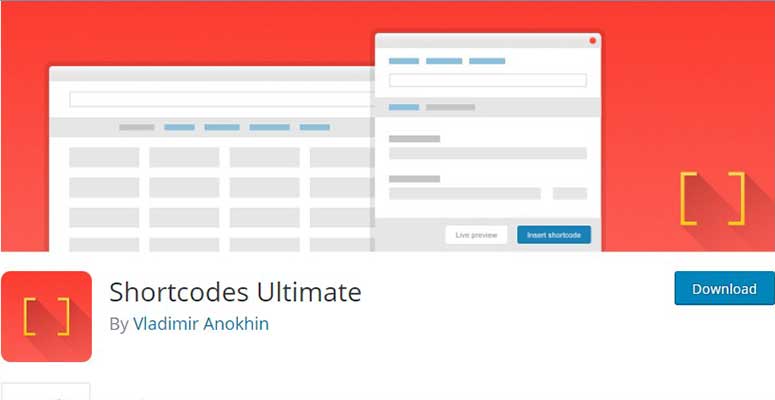 Shortcodes Ultimate is an excellent WordPress plugin with tons of shortcodes to easily add features onto your site. It allows you to insert the shortcodes for accordion tabs anywhere on your WordPress pages and posts. You can also add accordion tabs in widget-ready areas using shortcodes.
It comes with a custom widget that makes it easier to display accordions in the sidebar or other widget areas. It's a free plugin and works great with all the most popular WordPress plugins.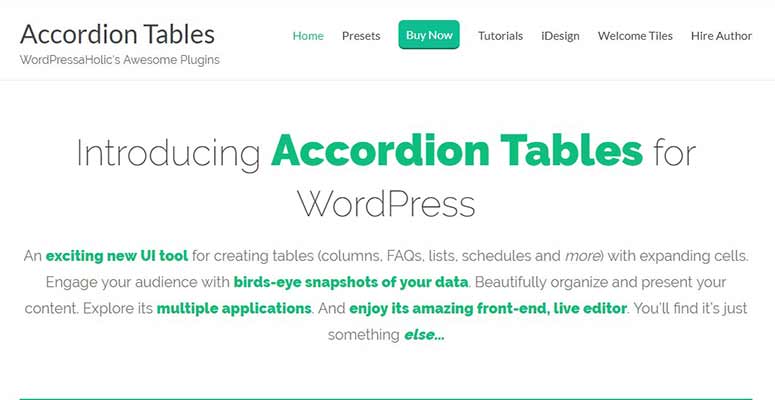 Accordion Tables is a premium WordPress accordion plugin. It comes with 30 stylish presets to easily create accordions for your profile, lists, products, events, notes, FAQs, testimonials, and more.
It has color options, keyboard navigation, multiple themes, and a 1-click demo installer. It features a front-end live editor to quickly set up the accordion tabs and see how they'll appear to your users.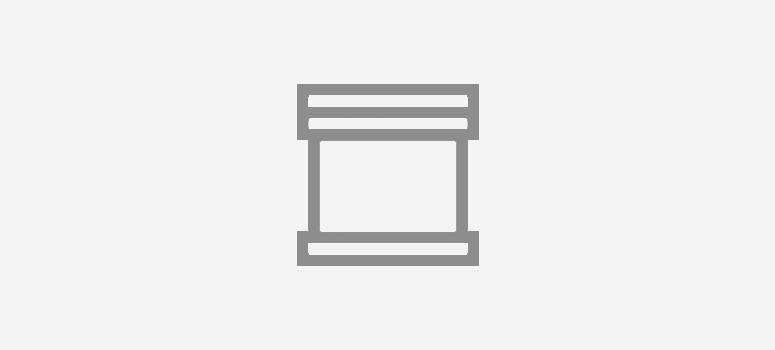 Accordion Blocks is a free WordPress accordion plugin. It lets you add accordion dropdowns to your website's pages and works great with all popular WordPress themes to match your style and design.
You can disable auto-closing accordion items and let users manually close the tabs. The plugin allows you to set default settings that work with all accordion items on the website.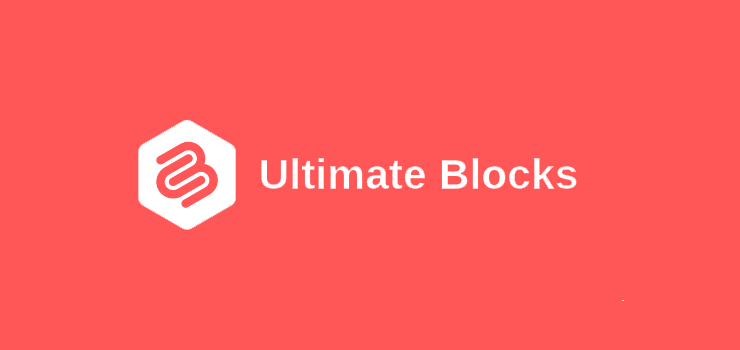 Ultimate Blocks is an essential plugin for Gutenberg editor which has more than 15 custom blocks. One of the blocks is Content Toggle (Accordion). It allows you to add an accordion with ease to any post or page.
It can be used on almost any WordPress theme, and it gives you the ability to choose the initial state whether it is collapsed or not. You can also change the color of the container and the color of the title box.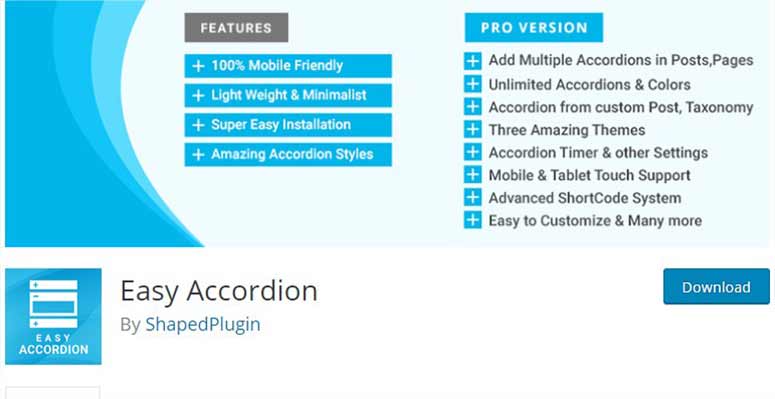 As the name suggests, Easy Accordion is a WordPress accordion plugin with simple settings that allows you to display unlimited accordions on your website. You can easily insert the accordion tabs into your WordPress posts, pages, and widget-ready areas.
Easy Accordion has a paid version that offers more options like color themes, shortcodes, and more. It also allows you to create accordion tabs from your categories and other custom taxonomies.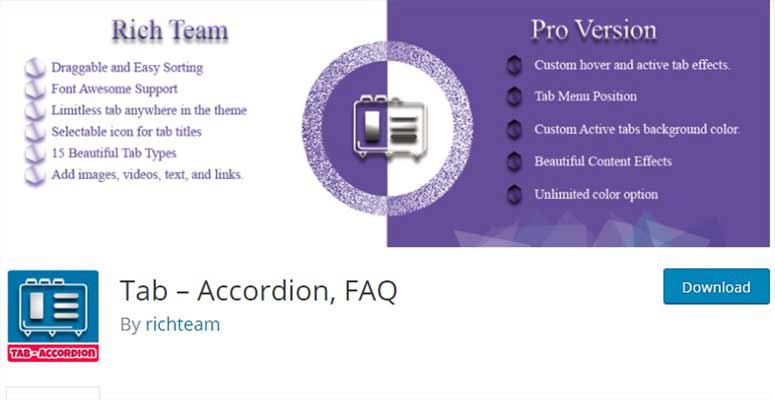 Tab – Accordion and FAQ is a free WordPress accordion plugin. It features horizontal and vertical accordion tabs with a responsive layout. It comes with animated accordions to attract users and engage them while on your website.
The plugin is beginner-friendly and allows you to add accordion tabs to your pages, posts, sidebar, template files, and more. It has multiple layouts, drag and drop accordion sorting, transition effects, and beautifully animated templates.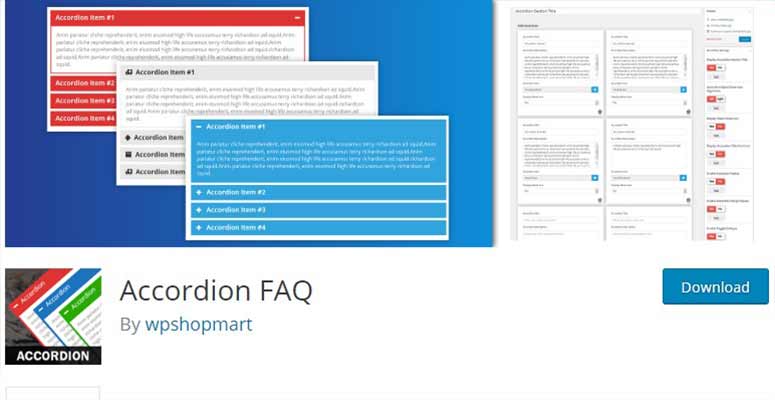 Accordion FAQ is one of the free WordPress accordion plugins based on shortcodes. It comes with an easy setup and allows you to drag the accordions up or down to change their arrangements. It features a drag and drop builder to display accordion tabs on your WordPress pages and posts.
Accordion FAQ supports color choices, bootstrap frameworks, built-in accordion layouts, Font Awesome icons, and more. It's fully-optimized for SEO and your accordions appear beautifully on all devices.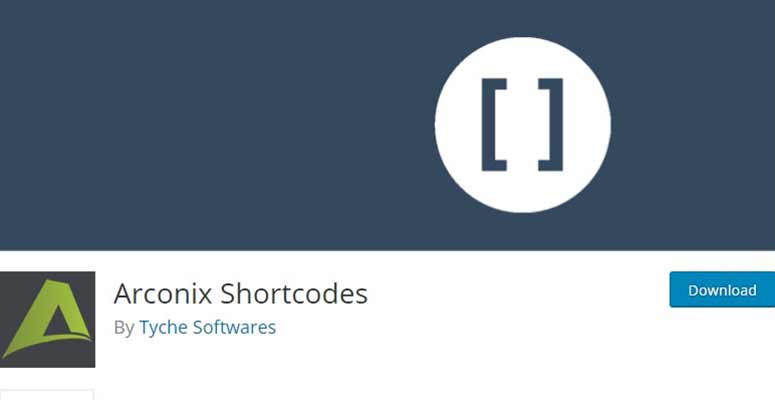 Arconix Shortcodes is a WordPress accordion plugin with amazing features and functionalities. It uses shortcodes to display accordion tabs. It's a fully responsive and beginner-friendly plugin.
It allows you to insert unlimited accordion tabs onto your WordPress posts and pages. The accordion tabs look great on all screen sizes and devices. Using the compatibility mode, you can avoid the shortcode name conflicts and create unique shortcodes for all your accordions.
We hope this guide helped you find the best WordPress accordion plugins.
You may also want to check out our hand-picked list of the best WordPress poll plugins to grow onsite engagement.