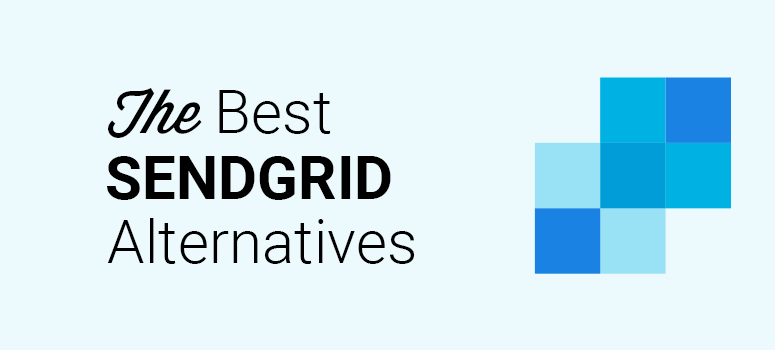 Are you looking for the best SendGrid alternatives?
SendGrid is a popular SMTP and transactional email service.
While it comes with a lot of features, you might want to check out its alternatives to see how it compares with competitors. There are many other email marketing services that you can use to send transactional emails, bulk emails, notifications, and more.
In this article, we'll share some of the best SendGrid alternatives that you can use.
Best SendGrid Alternatives
Below you will find our handpicked list of the best SendGrid alternatives. Also, some of them offer a FREE plan with limited features.

Constant Contact is the most popular email marketing and transactional email service in the industry. It comes with several modern and responsive email templates that you can use to quickly send customized emails.
It provides a drag and drop email editor to create and customize professional business emails to engage your users. The frontend editor is easy to use even for absolute beginners.
With email automation service, you can send welcome emails to your new subscribers and build longterm relationships. It also automatically resend emails to users that don't open your emails.
The best part about Constant Contact is that it sends the right message every time. It observes the behavior and sends emails to users based on their website clicks.
Constant Contact also offers eCommerce tools to grow your online store. It engages your customers by sending automated emails with new products in your shop.
You can also track the email marketing results in real-time. That way, you can quickly make changes in your emails to get a better response from your users.
When it comes to features and pricing, Constant Contact is one of the best SendGrid alternatives on the market.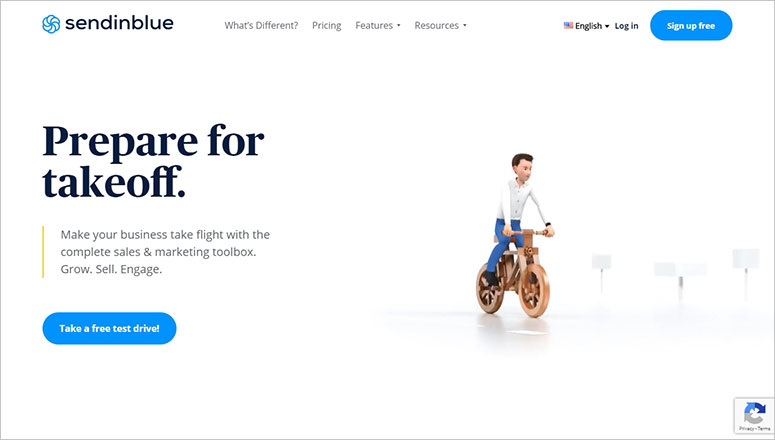 SendinBlue is an excellent email marketing and email delivery solution. It offers SMS marketing, social media marketing, and live chat services.
It comes with a powerful customer relationship management (CRM) tool to track your customers' details and store them in one place. It also lets you automate marketing messages to a targeted audience.
SendinBlue is not just an email service, but it allows you to make highly optimized landing pages, sign up forms, Facebook ads, and retargeting ads. It helps create a user journey from increasing your website traffic to maximize conversions.
Other notable features include A/B testing tool, real-time statistics, send-time optimization, email open rate reports, and more. It integrates with your favorite tools and products to set up more powerful email campaigns.
SendinBlue is a direct alternative to SendGrid with more features and options.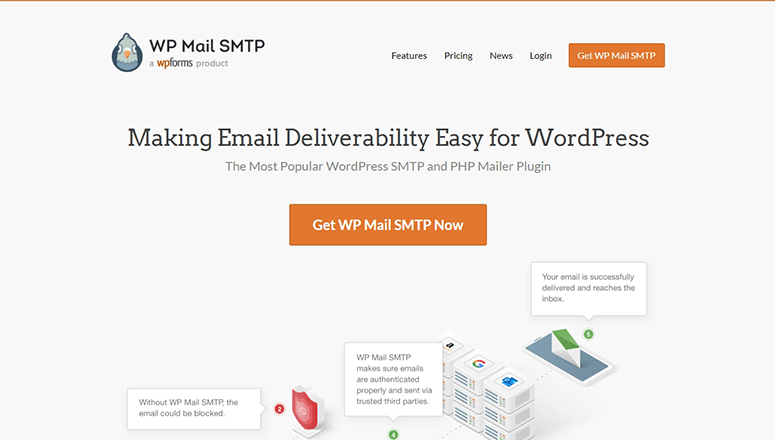 WP Mail SMTP is the most popular email delivery service for WordPress. It seamlessly integrates with popular email marketing services to send thousands of emails to your users in just a few clicks.
You can switch your default WordPress email settings to WP Mail SMTP to bypass aggressive spam filters and land in the inbox of your subscribers.
The most notable features include email logs, notification management, and so on. If you're looking for an alternative to SendGrid SMTP service, then WP Mail SMTP is the best choice.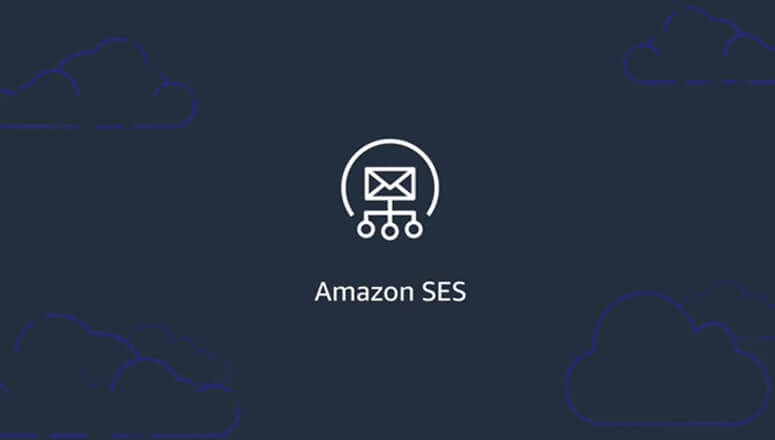 Amazon Simple Email Service (SES) is a well-known email service for developers to send emails from WordPress or other website platforms. It offers flexible IPs and email authentication for a high deliverability rate.
It has a built-in SMTP server that you can configure to send emails quickly. It also lets you receive emails to engage and connect with more customers.
Other features include email statistics, bulk emails, anti-spam feedback, and more. With secure transactional emails, AmazonSES makes an excellent SendGrid alternative.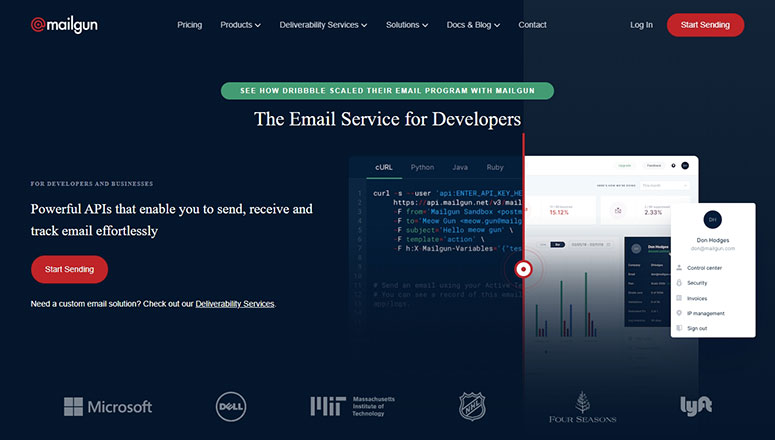 Mailgun is a powerful email delivery service for developers and marketers. It lets you send, receive, and track your emails with an easy configuration.
This email service integrates with popular SMTP providers to send bulk transactional emails in just a few clicks. It also lets you validate email lists for spam contacts and send emails to the right audience.
With email logs and useful analytics, Mailgun is another alternative to the SendGrid email service.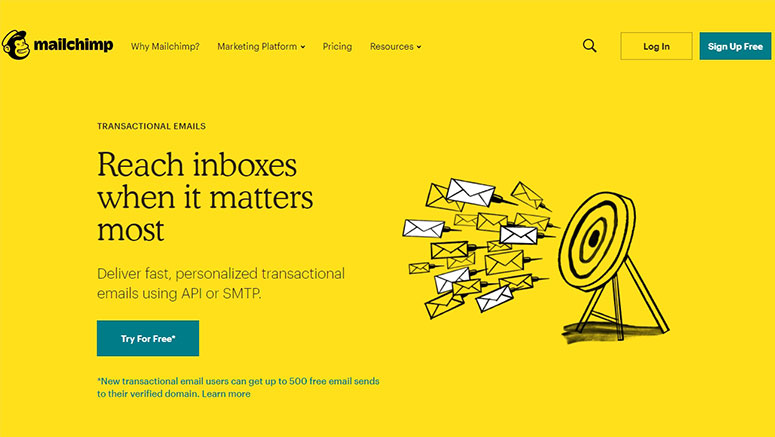 Mailchimp is a smart email marketing and email delivery service. It comes with multiple tools to promote your business, including a powerful email delivery system.
It's well-suited for eCommerce shops, retail shops, mobile and web applications, startups, and personal blogs. With flexible and automated email delivery, Mailchimp is the best choice for small businesses.
It has scalable analytics, A/B testing options, conditional content, custom tagging, and more. You can deliver fast transactional emails with Mailchimp SMTP, making it an excellent alternative to SendGrid.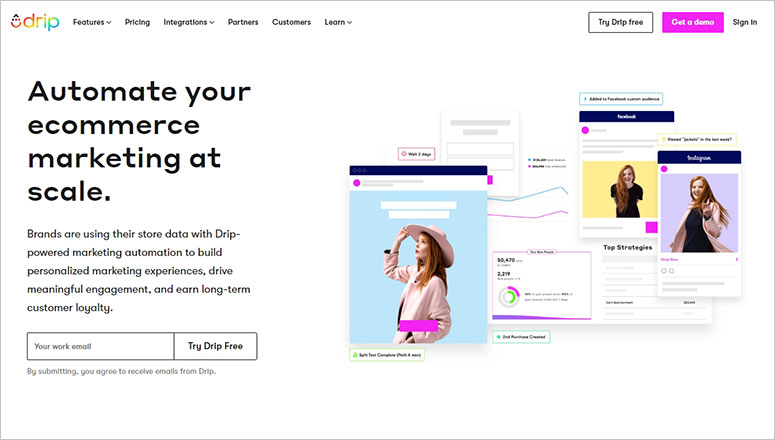 Drip is an automated email solution for eCommerce businesses. It seamlessly connects with WooCommerce, Shopify and other popular eCommerce platforms.
Drip includes CRM features to let you understand the users' actions and interests on your website. That means you can send fully customized emails for more engagement.
The features include deep customer insights, complete email analytics, third-party integrations, behavior and event tracking, multichannel automation, revenue attribution, and user segmentation.
If you're using the SendGrid eCommerce solution and looking for an alternative, then you should try Drip email marketing service for your store.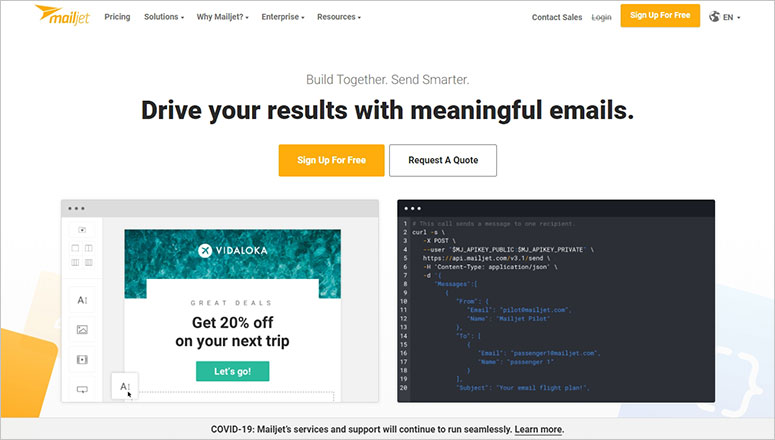 Mailjet is a cheap email delivery solution and a perfect SendGrid alternative to send 1000s of emails to your unlimted contacts. It comes with a powerful email builder to create beautiful emails in just a few clicks.
It has a built-in contact management system to manage, segment, and categorize your email list. You can fully customize the sections in the backend to store user information as you like it.
With actionable analytics, you can monitor the results of your email delivery and optimize the performance for user engagement and conversions.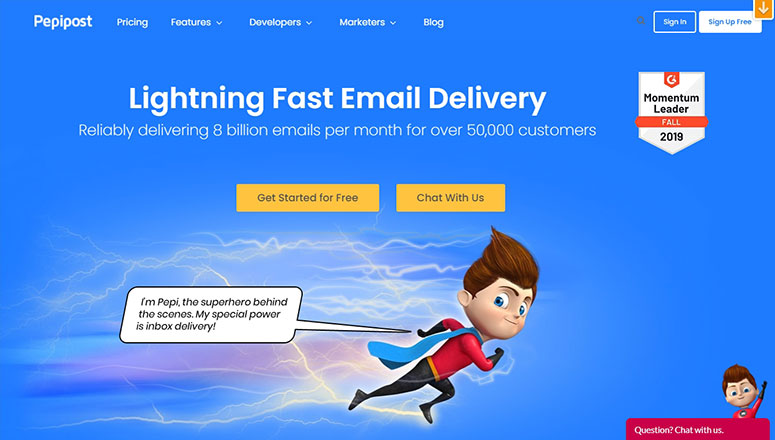 Pepipost is a fast and lightweight email delivery service with a built-in SMTP and artificial intelligence. It comes with an account management system to manage your domains and users in a single dashboard.
It also provides email marketing services and integrates with popular website builders like WordPress to send 1000s of emails quickly. You can get real-time reports for email delivery, email open rate, and bounce rate.
Pepipost is a secure email delivery solution and an alternative to SendGrid.
Moosend is an all-in-one email delivery and email marketing service for businesses and corporates. It lets you send bulk transactional emails that land in the inbox of your users.
With beautiful email templates and drag and drop email editor, it's easier to customize your emails. Moosend features list segmentation, A/B testing, data analytics, advanced reporting, and so on.
It has strong documentation and support to understand the email delivery system making it an alternative to SendGrid.
We hope this article helped you find the best SendGrid alternative for your website.
If you like this article, then you should also check out our guide on best mass email senders for bulk email blasts.
This article will make sure your bulk emails end up in your customers' inbox, rather than in their spam folder.
You may also want to see our other resources:
These posts will help you up your email marketing game.