Customizr is a very popular free WordPress theme designed to be versatile and easy to customize without knowing any code. There's also a premium version, Customizr Pro, that adds even more customization options. Find out if this is the theme you're looking for in our Customizr review.

About Customizr
Customizr is a WordPress theme developed by Press Customizr, the creators of the popular Hueman theme and several WordPress plugins.
Press Customizr focuses on creating themes that are easy to use and customize, even if you don't know any code. Many customizations can be made from the dashboard without having to even look at your site's code. Their themes are among the most popular in the WordPress.org directory.
Features of Customizr
Customizr includes many features designed to give your site a unique look.
Fully Responsive
All features of the Customizr theme are fully responsive to display nicely on any size screen. You also get control over whether your sidebars are displayed before or after the content on a mobile screen.
Lots of Customization Options
This is the main feature of the Customizr theme (hence the name): it adds a lot more options to the WordPress Appearance » Customize menu.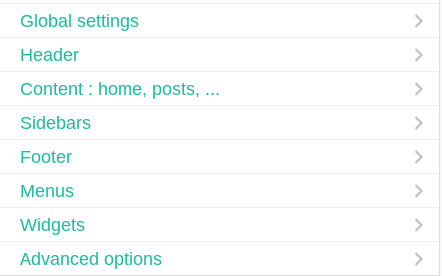 From this menu, you can make all kinds of changes to your site while viewing a live preview.
You can adjust the:
site colors
social media links
menu options
link styles
image settings
…and much more.
With the Pro version of the theme, you also get more options for styling fonts and blog posts.
Customizr Pro also allows you to change the footer credits from the Appearance » Customize menu. Without this option, you can only customize the footer credits by adding code to your functions.php file, or by using a plugin that allows you to do so.
Widget Areas and Sidebar Options
Customizr includes 5 widget areas:
Left sidebar
Right sidebar
3 Footer widget areas
The footer widgets display on every page across your entire website, in three columns.
For each post or page, you can decide whether to use a left sidebar, right sidebar, or both.
Create Image Sliders
Customizr includes a built-in tool to allow you to create simple image sliders to place on your front page, or add to any page or post.
To create a slider, you have to go to your Media Library and click on any image you want to include in the slider.
At the bottom of the page, you'll see a new option to Add to a Slider.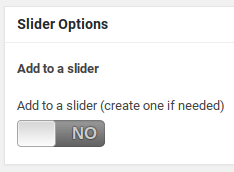 Click the No slider to turn it into a yes, and a bunch of new options will appear below. You'll see you can add a call to action button and link it to your content, or a custom link.
Be sure to name your slider in the last field, and click the Add a Slider button when you're finished selecting options.
You'll see your slider appear at the bottom, along with instructions on how to add more slides. Basically, you have to follow the same process of editing each image you want to add to your slider.

Grid Customizer
On your homepage, you can display your latest posts as a list or grid. You can customize options such as the number of columns (from 1 to 4), or whether to display thumbnails of the featured images.
With Customizr Pro, you get many more options to choose from, as well as 21 different hover effects. The different hover effects determine how your post excerpt is displayed and adds different animation effects when a user mouses over the thumbnail.
Speed and Performance Options
Customizr also includes a couple of options to improve the page load speed of your site.
In the Customize menu under Advanced Options » Website Performances, you can choose to use minified stylesheets, and wait to load images on scroll instead of when the page loads.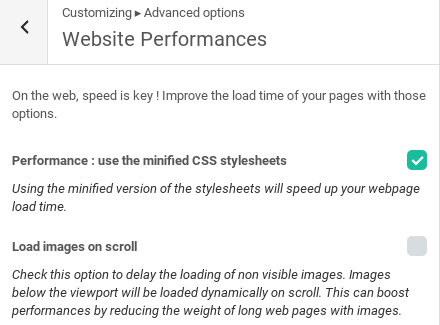 Documentation and Support
Customizr Pro has extensive documentation, FAQs, and troubleshooting articles available on the official site. There are instructions on how to use every feature, and help for the most common issues.
Purchasing any product gives you access to support via email. You can also separately purchase advanced support, either on a one-time or monthly basis.
For users of the free theme, support is limited to the community support forums at WordPress.org. Since the theme is so popular, the community is relatively active and they may be able to help you resolve any problems you come across. The developers also provide basic support in the forums.
You can also browse the now-deprecated premium support forums to see if the developers have resolved a similar problem in the past.
Customizr Alternatives
Here are our top 2 recommendations to the Customizr theme: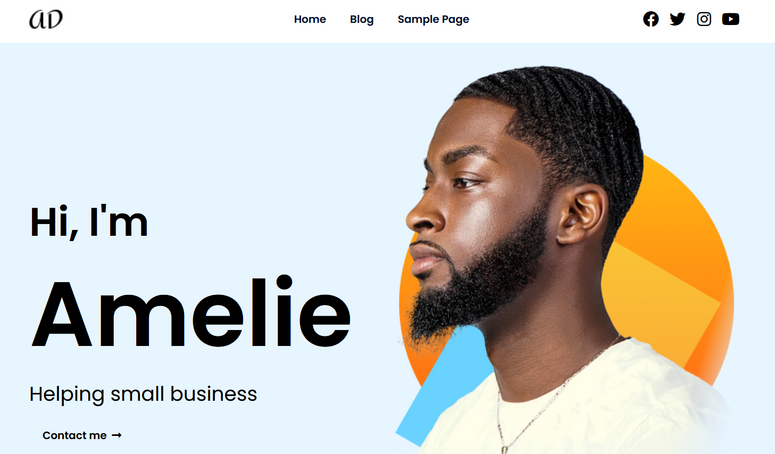 SeedProd is a powerful drag and drop website builder for WordPress. With SeedProd, it's super easy to create custom themes, pages, and layouts for your WordPress site. It comes with a ton of pre-built themes and page templates, including fullscreen themes, to give your site a beautiful design in an instant.
You can also quickly customize your pages using SeedProd's ready-mage page blocks. Choose from 80+ blocks like contact forms, countdown timers, image carousels, animated headlines, background videos, social profiles, and much more.
SeedProd is also a responsive WordPress theme and it's optimized for speed, so you can ensure your site loads quickly and looks great on all devices.

Thrive Themes is hands down the best theme and theme builder for WordPress. You can use a premade theme and customize it to make a unique design for your site.
You can choose a premade theme and then customize it with the drag and drop visual builder. The themes are responsive and mobile friendly with 100s of design elements included.
With Thrive Theme Builder, you can create a conversion-focused WordPress site in 15 minutes or less no matter your experience level.
Our Score
Customizr is among the most popular themes in the WordPress.org directory, with over 100,000 active installs. Its popularity is due to its huge array of customization options, allowing you to give your site a unique look without requiring you to learn any code.
Because of all the options available, the Customizr menu can be a bit difficult to navigate — it can be tough to remember where you need to go to change a certain option, and there's no way to search the menu.
Some of the options are also a little puzzling, like the ability to randomize the colors on every page, or turn off the performance optimization. We're not sure why any user would choose these options.
While Customizr does give you a lot of features, one of the downsides of having these features built-in to a theme is that you'll lose all your content and settings if you decide to switch themes in the future. For example, instead of using the Customizr built-in slider, we recommend a slider like Soliloquy, which is faster, easier to use, and has more options — and works with any theme.
We give Customizr 4 out of 5 stars. Here is the breakdown of our review scores:
Get Customizr Now »