Spelling errors on a website can cause confusion and may even leave a bad impression on your users. WordPress is used by people from all over the world and is used to create websites in hundreds of languages. Thats one of the reason why WordPress does not come with a spelling or grammar checking tool. In this article, I will show you a few tricks and tools that you can use for spelling check in WordPress.
WordPress Spelling and Grammar Check Plugins
The first plugin that I am going to recommend is called TinyMCE Spellcheck. You need to install and activate the plugin on your WordPress site (here is how to install a WordPress Plugin). With the plugin installed a user who wants to use spell checking would need to go to their profile and choose which options to check for under Proofreading.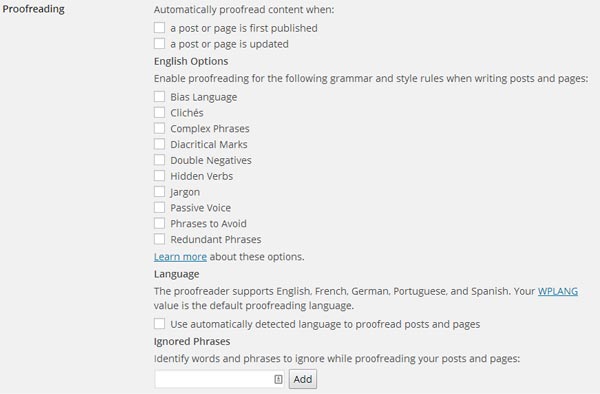 Some of the most common errors you may want to check for would be complex phrases, double negatives, phrases to avoid, and passive voice. With your selections chosen you will then need to click Update Profile at the bottom of the page. Now whenever you add a new page or post there will be a proofread button in the post editor that will search for errors in spelling and anything else you chose.

Spell Check and Suggestions in Google Chrome
Users of Google Chrome may have already seen some spell checking on their post editor, this is thanks to Google Chrome's built in spell checker. If you are using Chrome the simplest way to activate spell checking is to right click a location where you can input text such as your post editor and clicking "Check the spelling of text fields" in the Spell-checker options.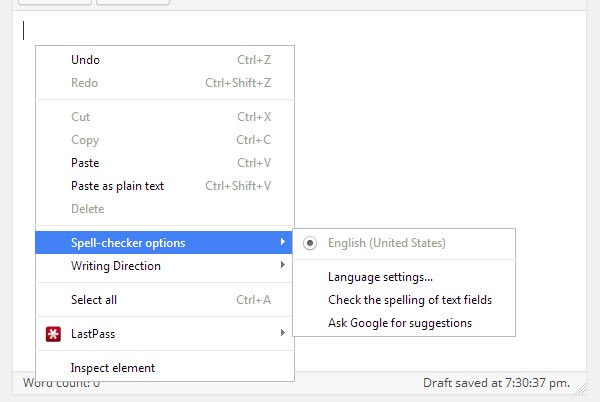 If for some reason this is not there you can always go into your Chrome settings by clicking the button in the top right of your chrome and going to Settings.
Scroll down and open up advanced settings, then click the Language and input settings… button. In here you can edit the language that you are using or spell checking with as well as enable spell checking at the bottom left of the popup.
Firefox
With the recent update to Firefox the process is very similar to that of Chrome. You can right click on an area where you enter text and ensure that "Check Spelling" has a check next to it. The other way would be to click the same drop down that was pressed for Chrome and go into Options.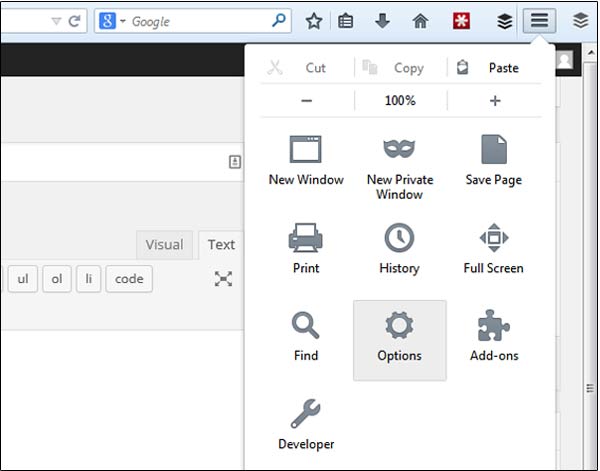 Under the Advanced tab in the General section you will be able to ensure the check-box for "Check my spelling as I type" is checked or unchecked depending on if you want Firefox to check your spelling.
I hope this article helped you ensure the proper spelling of your articles in WordPress.
If you liked this article, then join ThemeLab on Twitter and Google+.