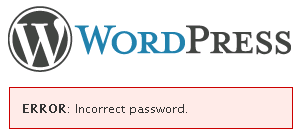 It seems since the release of WordPress 2.5.1 – WordPress users have been experiencing issues with the built in password reset function.
Basically, the reset password function doesn't work because the e-mail that's supposed to contain the reset link never comes.
Not to worry, there is still hope if you have forgotten or lost your password. You can reset it via phpMyAdmin, a MySQL database administration tool.
Open phpMyAdmin
In your hosting control panel software, such as cPanel – there should be a link to access your phpMyAdmin. Usually this link is bundled close together with other MySQL database management tools. Here's a screenshot of what it looks like in cPanel.

Locate the users table
This is almost always called wp_users, unless you changed your database prefix.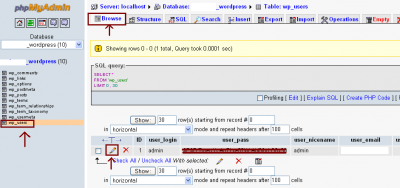 After selecting the users table, you'll need to click the Browse tab at the top, then click the little pencil icon next to the password you wish to change.
Change your password
You should now be on a screen like this.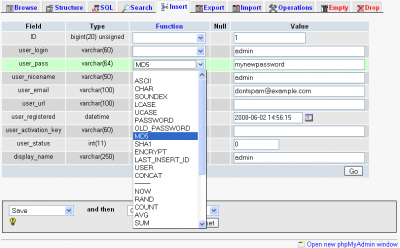 In here, type in the new password of your choice or use our random password generator and place in the appropriate input field. Make sure you select MD5 from the dropdown menu. Click "go" and your new MD5'd password should be saved.
Login to your account
You should now be able to login to your account with the password you chose. WordPress 2.5.1 will automatically upgrade your password to the new encryption when you do this.
Conclusion
WordPress 2.5.2 is right around the corner, and hopefully this password problem will be corrected in that release. Make sure to always keep your passwords safe and to yourself. I hope you found this tutorial useful if you have been locked out of your WordPress 2.5 blogs. Thanks for reading and don't forget to subscribe to the feed.