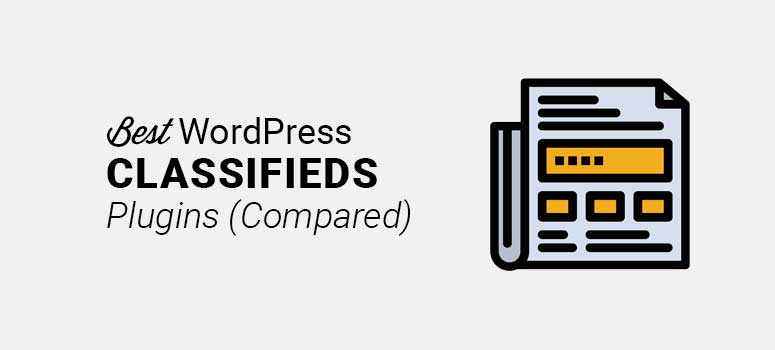 The classifieds section of the newspaper has been around for a long time. Now, those ads have moved online where users can search for thousands of listings on a website like Craigslist.
But creating a classified website can be tricky. Without the proper tools and resources, you have to manually create your listings, which can take a lot of time. That's where plugins come in handy.
Why Use a Classifieds Plugin?
A classifieds plugin turns your website into an online directory in minutes. They're easy to search for and use, making them useful for site visitors looking for various options.
However, creating a website and turning it into an online directory can take a lot of time, energy, and resources. With so many advertisements to keep up with, it's possible to start feeling overwhelmed and underequipped.
A classifieds plugin takes away the difficulty of setting up an online directory by doing the dirty work for you. Within minutes, you can build a classifieds website that boosts traffic, generates leads, and more. Plugins make it easy to customize your site the way you want, so your site can stand out from the crowd.
Now, let's look at the best classifieds plugins for WordPress.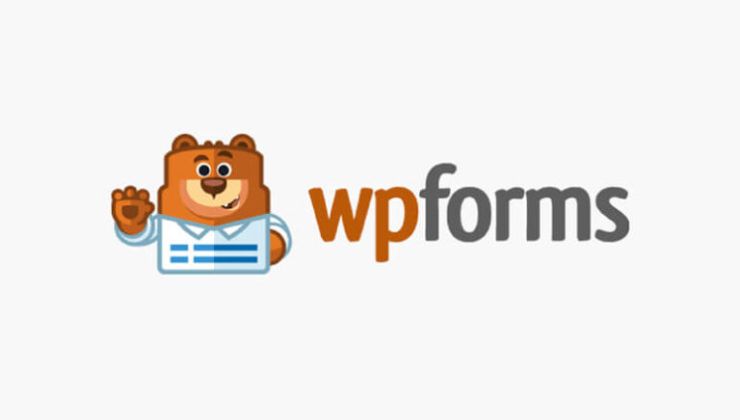 WPForms is a contact form plugin, but it also helps you build a classified ads website. Your listings need a powerful contact form to receive and manage submissions. You can integrate it with any third-party listing theme or plugin to create a classified listing website in just minutes.
WPForms allows you to add custom forms to any classified listing, so you can create the website you want. The drag and drop builder makes it easy to customize forms, and it also blocks spam submissions.
The payment integration accepts PayPal, Stripe, and even manual wire transfers so your visitors have more options. It also lets businesses claim and verify their listings to establish ownership and build trust with customers.
For more information, check out this more in-depth guide on how you can create custom classified pages with WPForms and ListingPro.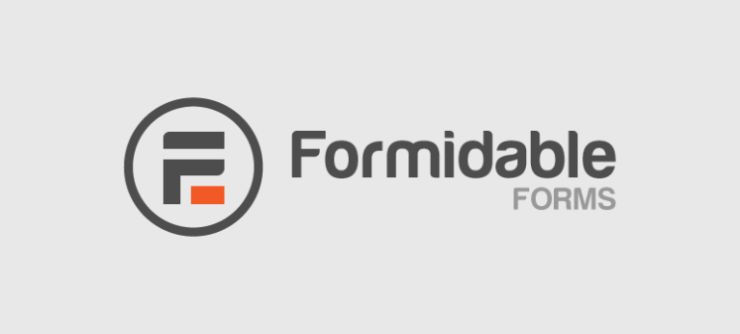 Like WPForms, FormidableForms is another contact form plugin you can use to build a classified website. Although it's not a classifieds plugin, you can still use Formidable's features to create a classified website to your liking.
You need powerful, reliable forms to create ongoing, multiple site listings. Formidable Forms has custom fields users can fill out to find the ads they want. Other plugins use premade forms that don't allow for customization.
But this plugin lets you customize your submissions to suit your needs.
With its drag and drop builder, Formidable Forms is easy for both beginner-level and advanced users to create listings that match their brand. Its visual form styler ensures that your directory forms match your website and looks cohesive with no coding required.
With Formidable Forms, it's easy to accept paid listings, allow user-generated ratings and reviews, and set up your website in no time.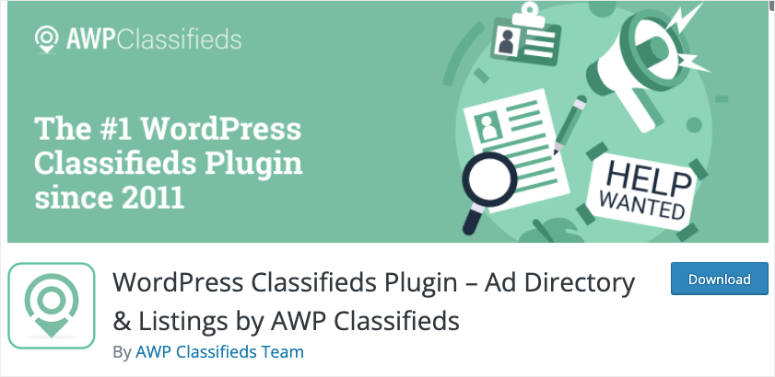 Another WordPress Classifieds Plugin, or AWPCP, is an easy to use option to create a classified website. It's free and comes with tons of cool features to enhance your site and drive traffic.
Users can search for advertisements based on different categories such as country, city, state, username, and more. It's mobile-responsive and works well across all devices.
The plugin also comes with styling options so you can customize your ads with HTML to match the rest of your website. You can import ads through CSV and add sharing buttons next to each listing to spread the word even further.
You can notify users about new postings using the plugin's notification features. Or, make money from your listings by adding AdSense ads or charging users to post their ads on your site.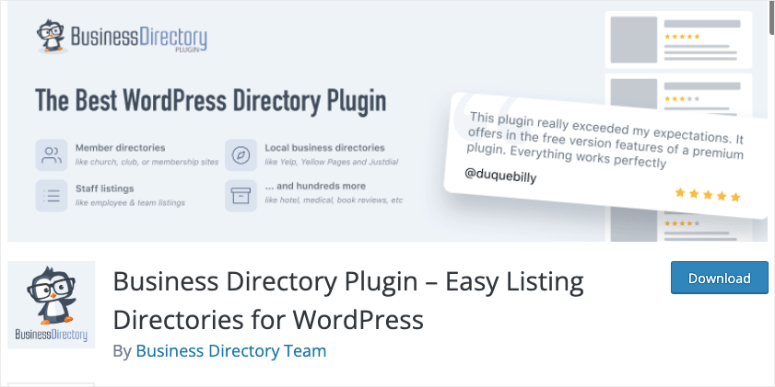 Although it's technically a directory plugin, Business Directory Plugin can still create classified listings for your website. It's beginner-friendly with an easy-to-use interface and doesn't require any coding skills.
Business Directory Plugin comes with premade templates and themes so you can customize the look and feel of your site. Create as many or as few listings as you want and import listings via CSV for added ease.
This WordPress plugin integrates with major payment gateways such as PayPal, Stripe, and Payfast, so it's easy to send and accept customer payments. You can restrict specific features to paid plans to control your listings the way you want them.
Keep in mind that it's important for your site's plugins to be mobile-friendly. Business Directory Plugin is fully responsive to mobile devices and provides templates for sites specifically for mobile users.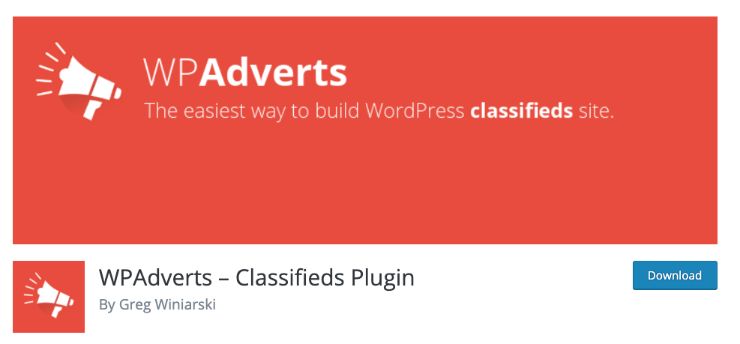 WP Adverts is a solid classifieds plugin that takes only minutes to create listings. It works with any coded WordPress theme, so you can add beautiful listings that match your site's design.
This plugin guarantees security for its users, so your site's information stays in the right hands. It's also easy to moderate and flag spam to provide a continuously smooth user experience (UX) for your visitors.
Additionally, the plugin's responsive design is guaranteed to look good across all devices, including mobile.
Use categories and subcategories to organize your listings so they're easy to index and navigate. Charge users for posting ads or renewing ads on your site and increase your revenue. Display featured ads at the top of your list so a specific listing gains more attention and traction.
The possibilities with this plugin are endless.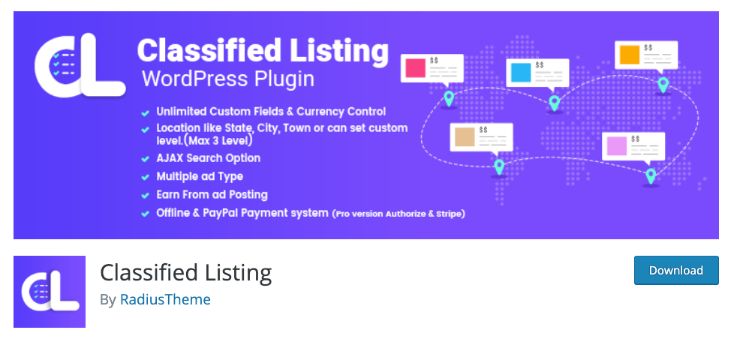 Classified Listing provides another simple, easy-to-use option that's beginner-friendly and most suitable for one website. Its clean design makes it easy to navigate, and it's fully responsive on mobile and desktop devices.
This plugin comes with both backend and frontend settings so both you and your users have control over their listings. It works with any standard coded WordPress theme so you can make your classified pages match the design of your website.
Classified Listing also offers powerful features like currency control, unlimited custom fields, auto or manual listing approval, pricing options for each post, and much more.
You can feature ads, ad categories, and ad search bars anywhere on your site using widgets and a simple shortcode. This allows you to further customize the look and feel of your site design.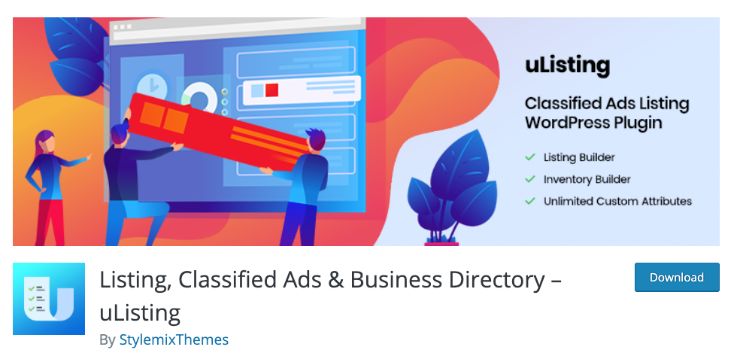 uListing is a classified ads plugin that lets you create any kind of directory using a simple drag and drop builder. You can add unlimited listing types and create separate listings for different products and services.
With uListing, you can make separate pages for your listings to provide further details. Mark special items as featured so they appear first on your site and gain more attention. You can also display the preview as a grid or list.
This plugin lets you create a submission form that both you and your visitors can use. Registered users on your site can submit their own listings without giving them access to your WordPress admin dashboard.
Its advanced search forms, customizable form fields, and import and export features make this plugin a great option for website owners.
And there you have it. These are the best classifieds plugins to use on your WordPress website.
It's essential to understand a plugin's features before using it to create and customize your website. That way, you can easily design a classified listing website that meets your needs and matches your standards.
We hope this article helped you find the best WordPress classifieds plugin for your needs.
To design your classifieds website, we recommend using SeedProd or ThriveThemes.
SeedProd is a fantastic website builder with premade templates and a drag and drop builder to create a customized design.
Thrive is a conversion focussed platform with theme kits, a website builder, and tools to get customers to click and buy.
If you enjoyed this post, we recommend you check out the best WordPress job board plugins and themes as well.
This article will have everything you need to create a job listing site that's easy for you to build and simple for users to navigate.