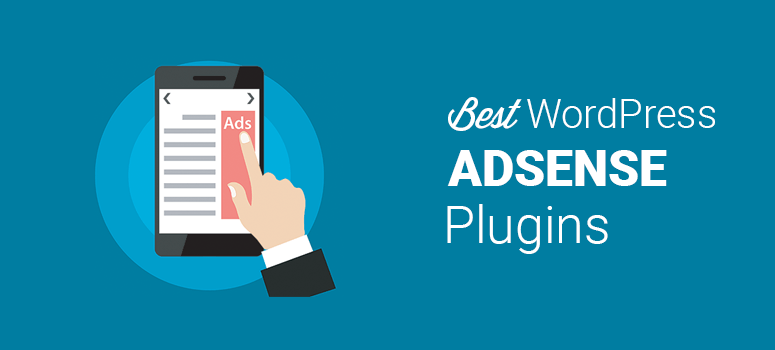 Are you looking for the best WordPress AdSense plugins?
If you have a website or blog, displaying ads on your site can be a great way to make money online. But WordPress doesn't have a built-in system to insert and manage ads.
A few WordPress themes may offer ad placements, but not all themes provide space for the actual advertisement. Fortunately, you can use an AdSense plugin to insert and fully control the ad space on your website.
In this article, we'll share some of the best WordPress AdSense plugins that you can use to display ads and make money online.
Best WordPress AdSense Plugins
Below, you'll find our handpicked list of the best WordPress AdSense plugins. It includes paid and free plugins, so you can select the best AdSense plugin for your site.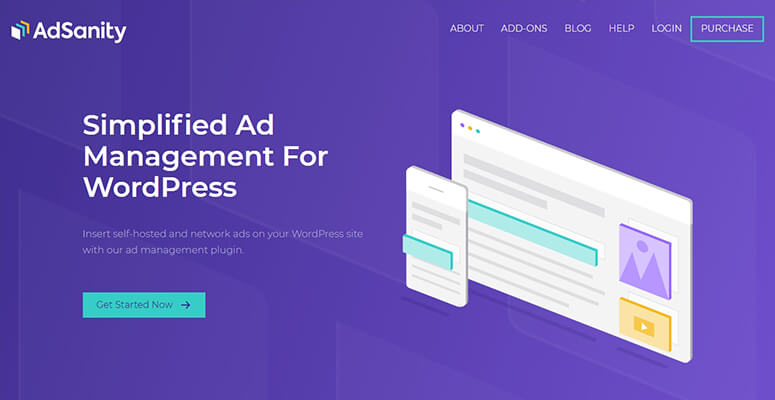 AdSanity is one of the most popular WordPress AdSense and ad management plugins on the market. It lets you insert and manage ads from a single dashboard on your WordPress site.
It's a lightweight plugin and offers a few addons to extend the features and functionality of the ads management system. AdSanity comes with 2 publishing options, and also allows you to set the start and end date for each ad.
You can use custom widgets to display ads in your header, sidebars, landing pages, and footers. It provides stats for individual ad performances to improve your advertisements.
Price: $49 – $489 (free version is available)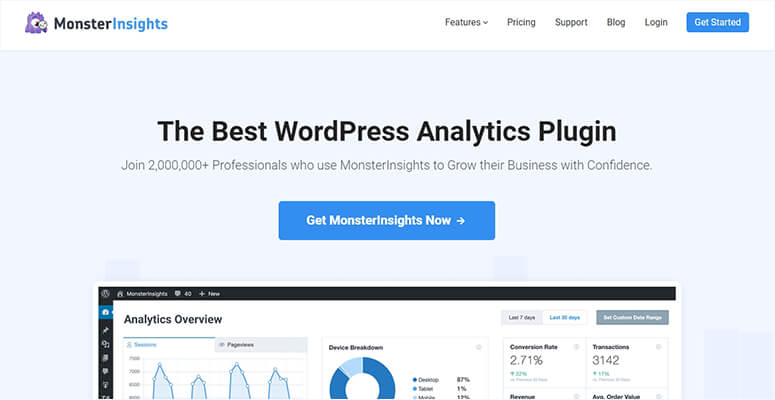 MonsterInsights is the best WordPress analytics plugin to integrate Google Analytics to your website. It tracks clicks on your ad banners, so you can display better ads on your website.
You get the real-time statistics inside your WordPress admin dashboard. It's easy to configure and set up in just a few clicks without writing any code.
MonsterInsights seamlessly integrates with third-party and popular WordPress plugins to give you even more features and options.
Price: $99.50 – $399.50 (free version is available)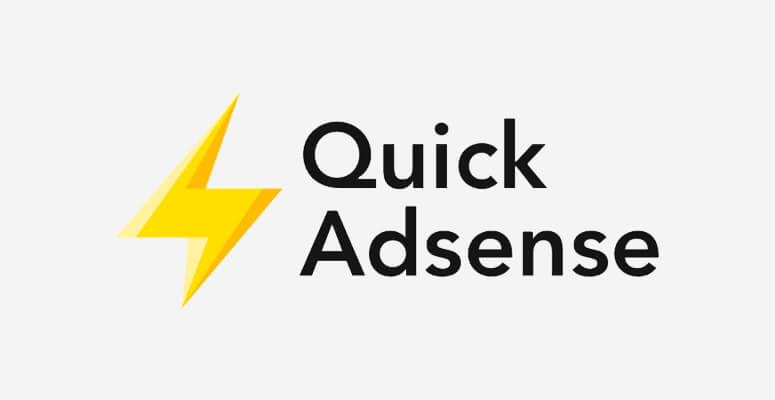 Quick AdSense is a free WordPress ads management plugin. It's highly flexible and lets you easily insert AdSense or any other ad code on your blog page.
It randomly shows ads in the middle of your blog posts. The plugin settings are simple and easy, even for absolute beginners to display and manage ads.
Price: Free
AdRotate is a professional WordPress AdSense plugin. It lets you create custom advertisements and ad campaigns to display ads on your website.
You can also use ads from your favorite online sources, including Google AdSense. It comes with shortcodes, custom widgets, and PHP snippets to insert ads in WordPress.
Price: Free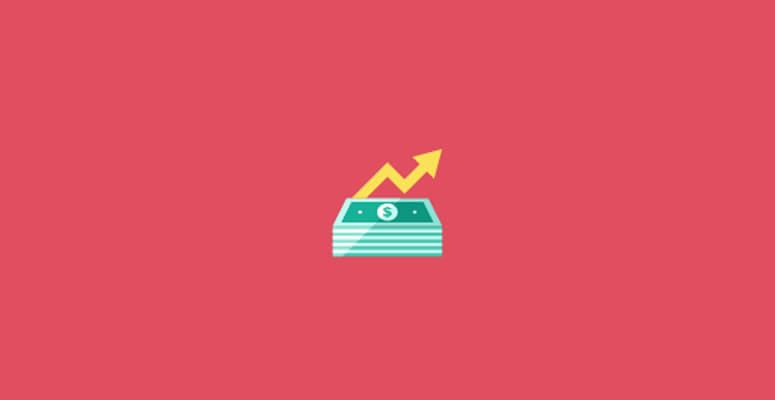 Easy Google AdSense is a free WordPress AdSense plugin to make money from your ads. Upon activation, you need to add the Google AdSense code on the plugin's Settings page, and it will start showing ads on your website automatically.
It has a built-in mechanism to understand users' behavior and display relevant ads at multiple places on your page and posts.
Price: Free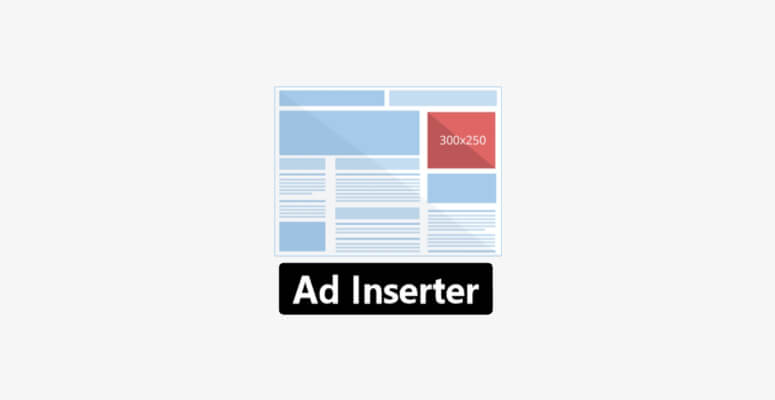 Ad Inserter is an advanced WordPress ad management plugin. It supports multiple ad networks, including Google AdSense, Ad Manager, and so on.
It automatically inserts ads on your WordPress pages and posts. And, you can avoid showing ads near images or headers. It also lets you disable ads from individual posts.
Price: Free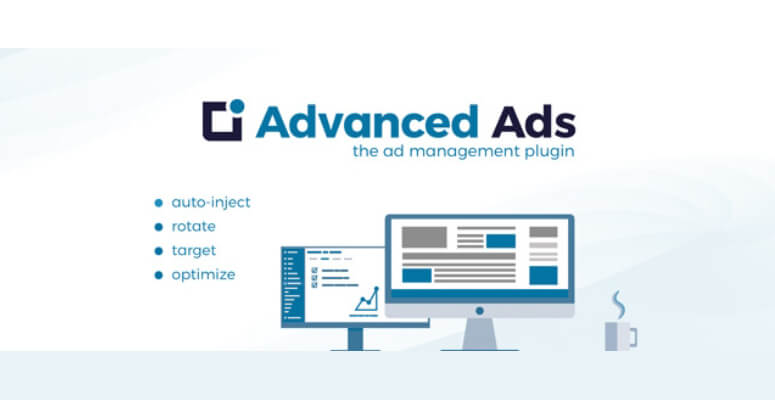 Advanced Ads is a simple and free WordPress ad manager plugin. It integrates with popular ad services like Google AdSense and Google Ad Manager seamlessly.
The plugin provides a custom block in WordPress to showcase ads on your posts. It supports unlimited ads and Google AdSense violation checks, out of the box.
Price: Free
These are the 7 best AdSense plugins that you can use to generate money from your website or blog.
We hope you found this article helpful. If so, you may also want to check out our guide on the best AdSense optimized WordPress themes to properly display ads on your website and make money online.
This resource will have everything you need to select the right theme for your site so you can be sure it looks stunning even with your ad space.