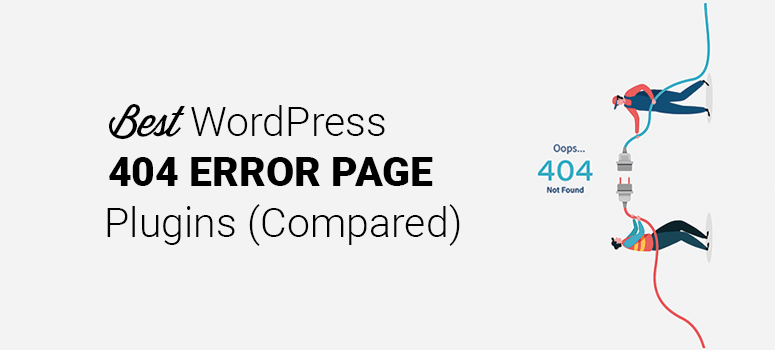 Want to create a custom WordPress 404 error page?
A 404 error page occurs when you try to visit a web page, which is not available.
A default 404 error page looks boring, so you're better off customizing this page to enhance user experience. Aside from that, you'll also need to make sure you set up proper page redirection for all deleted pages, just so you can reduce the number of 404 errors on your site.
Best Custom WordPress 404 Error Plugins
Whether you want to create a custom 404 page or set up a proper redirection, you're going to need a custom 404 error page plugin. Let's take a look at some of the best 404 error page plugins for WordPress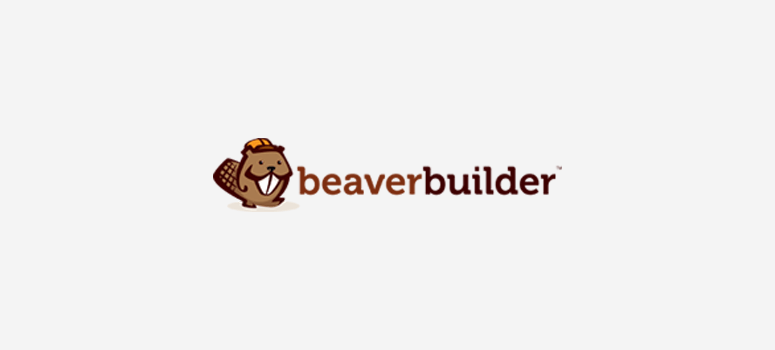 Beaver Builder is the most popular WordPress drag and drop page builder plugin. It comes with a built-in 404 error page template that you can customize using the page builder.
By default, the 404 error page template includes the main heading, subheading, text, and call-to-action button. You can customize the information on the page as you like.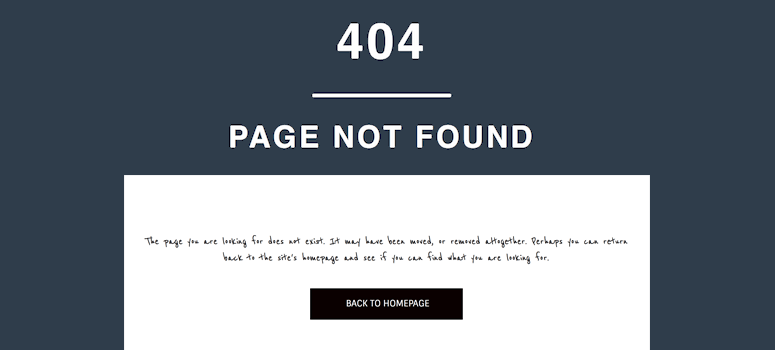 Beaver Builder makes it easy to customize the error page template from the frontend. You can use its point and click tools to add useful details to your error page.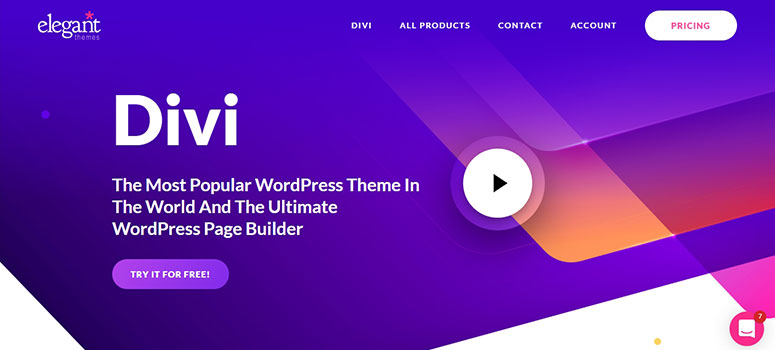 Divi Builder has a fully customizable 404 error page template that you can use to engage users and reduce your bounce rate.
It's a plugin that works seamlessly with any theme.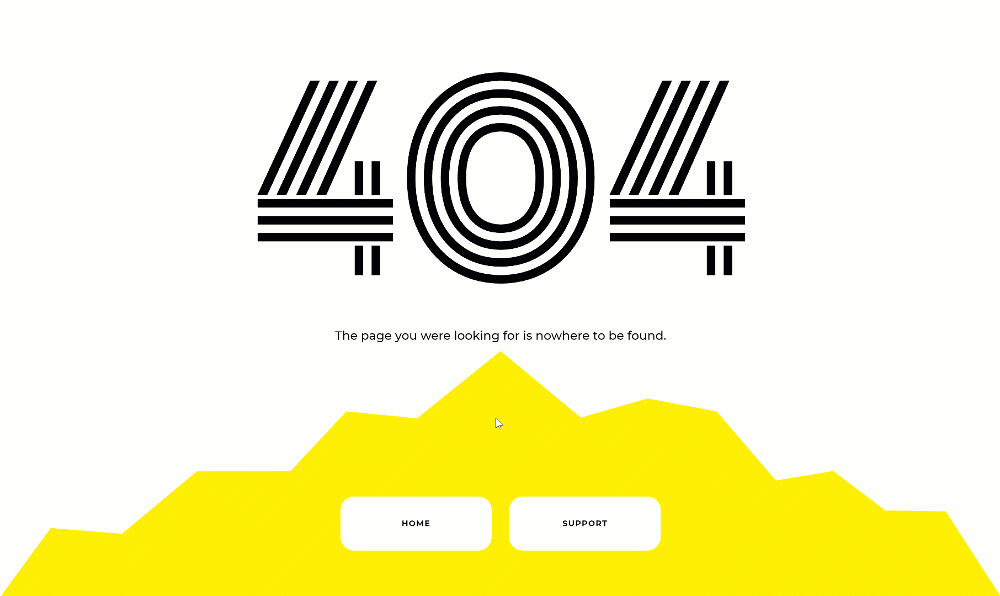 You can use the Divi page builder to make changes to the 404 error page template. You can easily customize your page's font, color, background, spacing, borders, and more.
You can easily customize the content of your 404 error page and even add a newsletter subscription form and call-to-action buttons.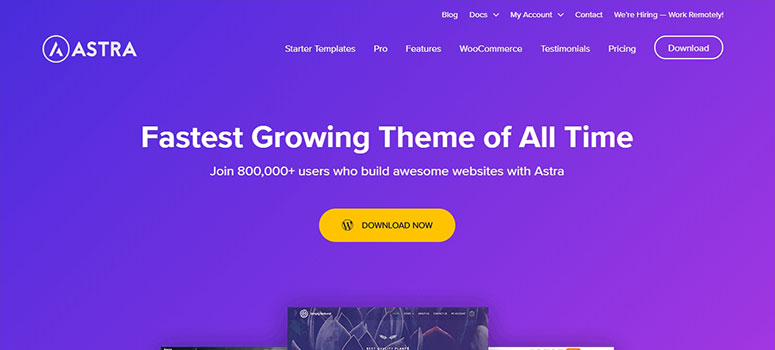 Astra is a fast and lightweight WordPress multipurpose theme. It offers a premium 404 error page template that will replace the default 404 error page content automatically.
You'll need to install and activate the Astra Pro Addon plugin on your WordPress site to use the 404 error page template. The settings for this template will be available in your WordPress admin area under custom layouts.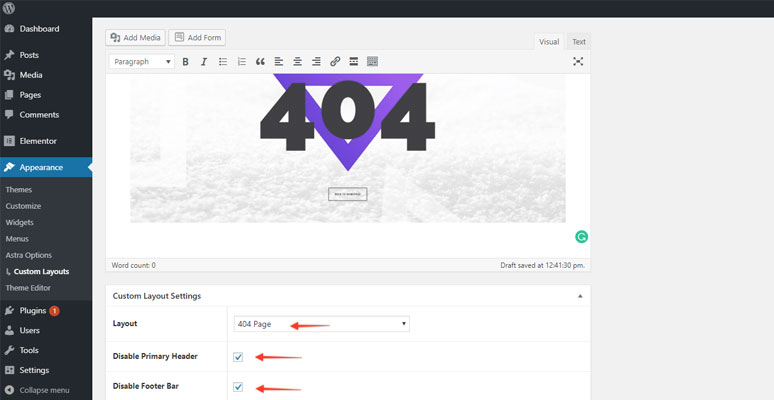 Astra also seamlessly works with any WordPress page builder. It lets you disable primary website header and footer to display useful content to users.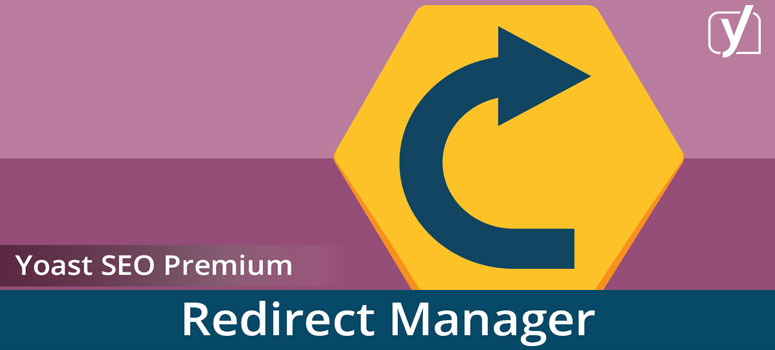 Redirection Manager is a useful WordPress plugin that lets you easily add page redirects to your website. It's released by the same folks behind the popular WordPress SEO plugin, Yoast.
Whenever you delete a web page, the plugin will prompt you to set up a redirection.
The plugin works great with Google Search Console and lets you fix website errors quickly.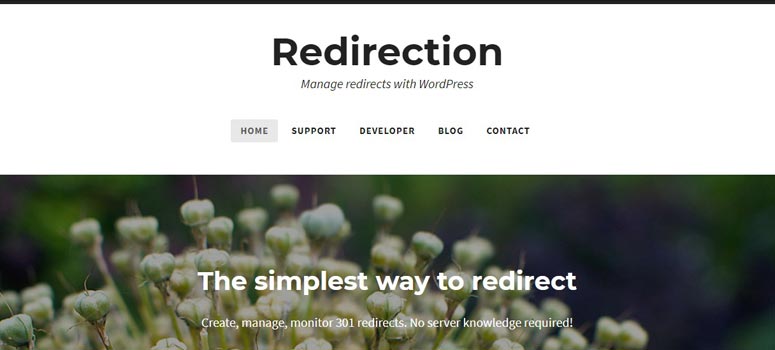 Redirection is a free WordPress plugin to manage and fix errors on your website. It keeps track of your 404 errors and prompts you to set up proper redirection.
You can see the error log to monitor all redirects in WordPress. You export the error logs and reports for further analysis.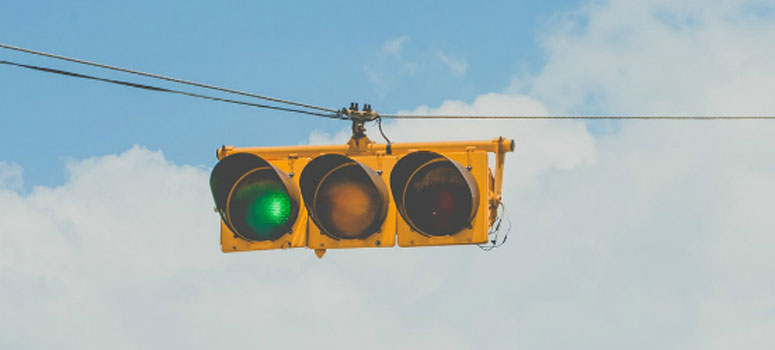 404 to 301 is a smart WordPress 404 error optimization plugin. It lets you redirect your users from 404 error page to other website pages and custom links.
The best part is that, with this plugin, you can set up email alerts whenever your users end up on a 404 error page. This way, you can take timely action to fix the error page.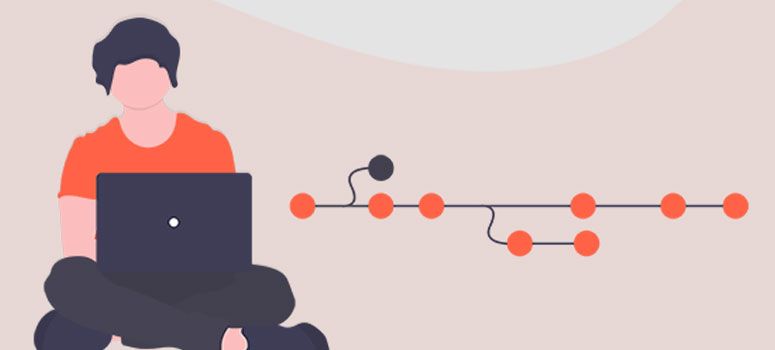 301 Redirects is a WordPress redirection plugin to add 301 and 302 redirects on your 404 error pages. You can redirect users to pages, posts, custom links, and archive pages.
The plugin shows full insights on the redirects and lets you monitor error pages quickly. Using this plugin, you can engage users even if they land on a dull 404 error page.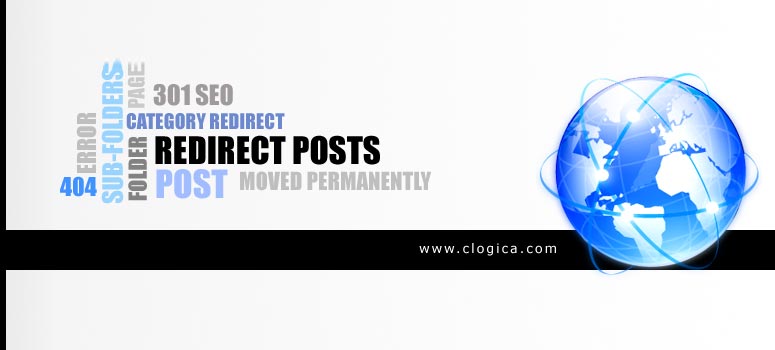 SEO Redirection Plugin helps fix 404 error pages from Google Search Console easily. It lets you add 301 redirects on the unavailable pages, so your users can see other content on your website.
On top of that, it fixes crawl errors (404 & soft 404) in Google Search Console, so you can rest assured that you don't get penalized for deleted pages.
We hope this article helped you find some of the best WordPress 404 error pages. You may also want to check out our guide on how to fix the error establishing a database connection in WordPress.