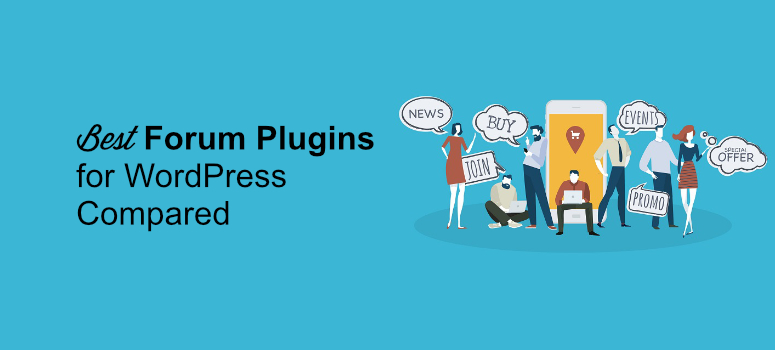 Do you want to create a forum for your WordPress website?
Forums are online communities where like-minded people can communicate through conversational threads.
It's a wonderful platform to engage your audience in a two-way dialogue. Plus, community members can connect, discuss, share ideas, and support each other with their knowledge on a specific topic.
Adding a forum to your website can have a lot of advantages for your business. You can use it to engage people with different conversations and encourage them to come back later to find your latest posts or updates about your business.
By doing so, you not only increase your website traffic but also boost your sales and other conversion goals. The best way to add a forum to your website is by using a forum plugin. In this article, we'll tell you about the best forum plugins that can help you create a forum without writing any code.
But before that, let's have a quick look at the benefits of adding a forum to your website.
Benefits of Adding a Forum to Your Website
As mentioned above, forums can help you get more traffic, increase your conversions, and boost sales on your website. But there are other benefits, such as:
Create User-Generated Content: With the help of a forum you can create user-generated content for your visitors. This can come in the form of comments, reviews, images, or videos that others share.
Offer Support: Forums can be a great platform to offer customer support. You can create a discussion around any topic you want and categorize these topics. This makes it easy for your users to find information they're looking for.
Create a Social Network: You can create a huge social network of website users who can engage in different discussions, share ideas, and help solve each other's problems.
SEO: Sometimes, forum threads have the most useful content unlike anything else on your site. This helps forums get to the top position in search results which can bring in lots of search traffic. This can have a big impact on the overall SEO of your website.
Now, let's check out some of the best forum plugins that can help you add a forum to your website.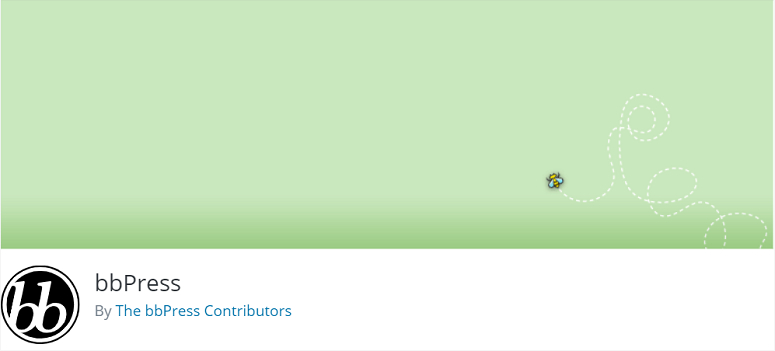 bbPress is a free and open-source forum plugin that lets you create a forum for your entire website. It's a responsive and light-weight solution that works beautifully with most standard WordPress themes without slowing down your site.
The plugin is also compatible with other advanced WordPress plugins that you may use to expand your features. You can use it to create multi-site forums just like a professional would create for you. To help you get started quickly, it offers several customizable templates, each with tons of flexibility. bbPress is perfect for creating and managing custom forums.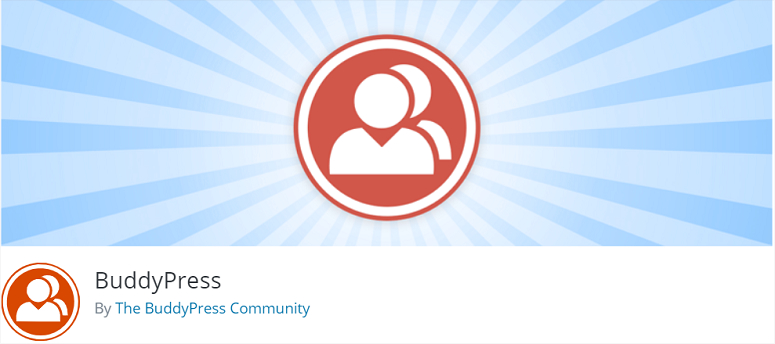 BuddyPress is a modern and robust forum plugin that lets you create a social networking site without any code. All you need to do is to install the plugin on your website, work on the customizations, and you're good to go.
Users can register on the site you make to create user profiles, have private conversations, make social connections, create and interact in groups, and much more. It offers powerful theme compatibility so you can use it with any theme of your choice. You can also download BuddyPress specific themes if you want.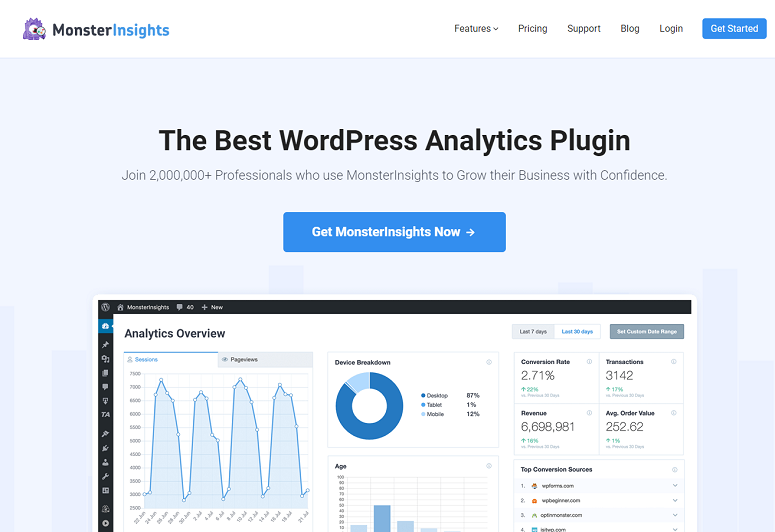 MonsterInsights is great analytics plugin that will help you track your forum users right from within your WordPress dashboard. You can use its advanced options to analyze the behavior of your forum members.
With MonsterInsights, you can also track your logged-in users vs non logged in users with custom dimensions. With the reports offered by this plugin, you can start making smart data-driven marketing decisions.
You can learn more about MonsterInsights here.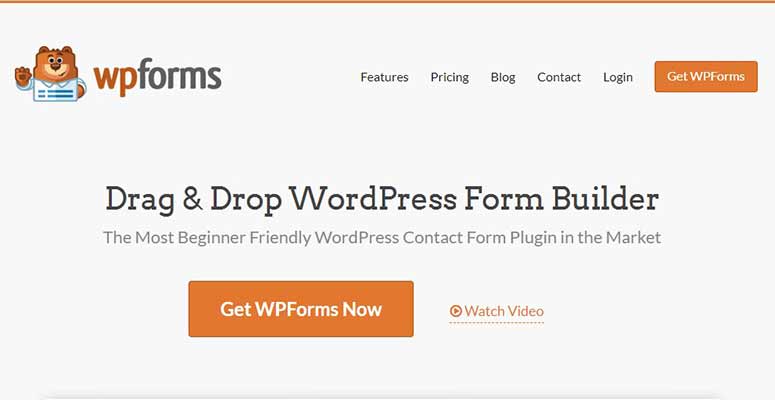 WPForms is a robust form builder plugin that helps you create custom login and registration forms for your forums without any coding. It offers a powerful drag and drop interface that makes it easy for you to design your forms. You can also use these forms for user registration on your forums.
The instant notification feature can help you get notified every time there's a new member request. This helps you take action instantly.
You can also use spam protection and conditional logic in your forum forms for extra security.
It integrates with several advanced email marketing services like Mailchimp, AWeber, and others. With many other useful features, WPForms can be a great plugin for creating custom login forms for your forums.
You can learn more about WPForms here.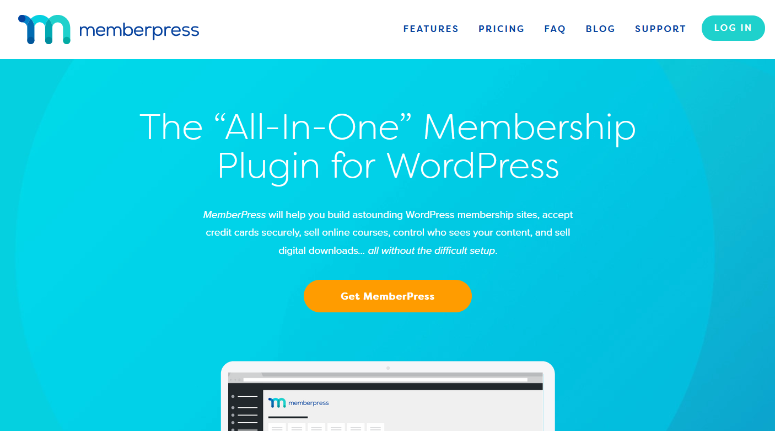 MemberPress is the best membership plugin for WordPress. This plugin lets you create a membership site where users need to register or pay a subscription fee to get access to your forums, online courses, blog posts, or other premium content. 
MemberPress seamlessly integrates with bbPress and many other popular forum plugins to build your own password-protected online community. And you have complete control over what content users can see based on what membership or digital products they've purchased.
It also comes with coupons, pricing pages, payment integrations, content dripping, and more.
Learn more in our detailed MemberPress review.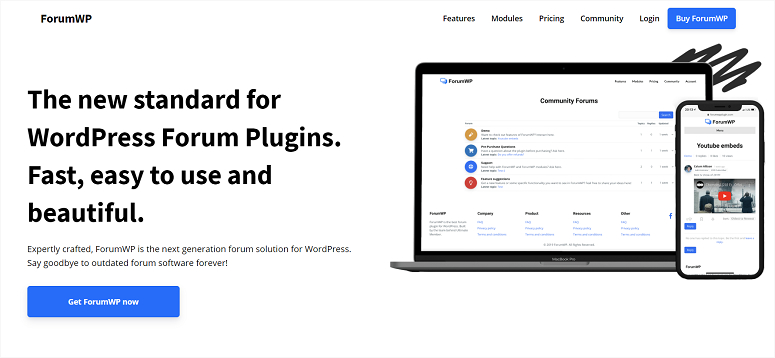 ForumWP is another amazing forum plugin that offers all the tools needed to build an online community for your business. It integrates beautifully with any theme you use adapting its button styles, fonts, and colors to blend effortlessly into your existing website.
You can use it to add different forum layouts and give your forum a stunning look. It offers great control over who can view your forum. You can upload different images for each of your forums instead of icons, and it's also easy for you to apply custom settings from the admin area.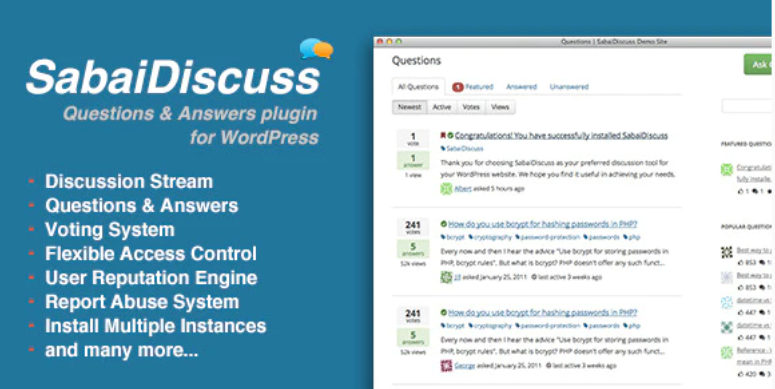 Sabai Discuss is a question and answer plugin for WordPress that can help you create a forum for your business website. If you've ever used Slack before, the interface of the forums created with this plugin will look familiar.
Sabai Discuss is responsive and lets users filter questions and answers by custom fields. You can create search and filter forms using the visual form editor that the plugin offers.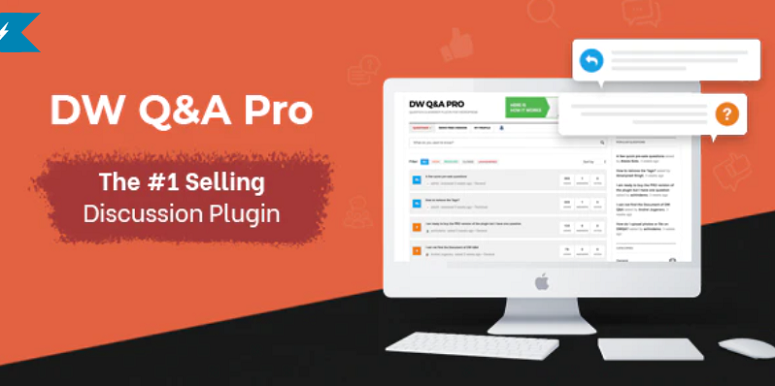 DW Question & Answer Pro is another forum plugin that you can check out. The plugin is loaded with amazing features and it offers priority support, too.
You can let your users manage the question and answers in the forum from the front-end itself. You can also add a voting system to your forum answers. The answers with the most votes will be saved as the best answer.

With Simple:Press you can easily create forums, membership sites, and communities for your WordPress website. This SEO-friendly plugin is super secure and is cross-browser compatible.
The forums you create with this plugin lets you add a private messaging feature to let users contact each other. The plugin also integrates well with other advanced plugins so you expand your forum features.

Asgaros is a free yet robust forum plugin that's perfect for anyone who wants to have a forum for their WordPress website. The plugin is super light-weight, extremely fast, and secure for any kind of business.
It integrates seamlessly with all plugins and themes that you use on your website. It also lets you monetize your forums by posting ads. As the admin of the forum, you can have total control over what gets displayed. You can also ban users from your dashboard if you want.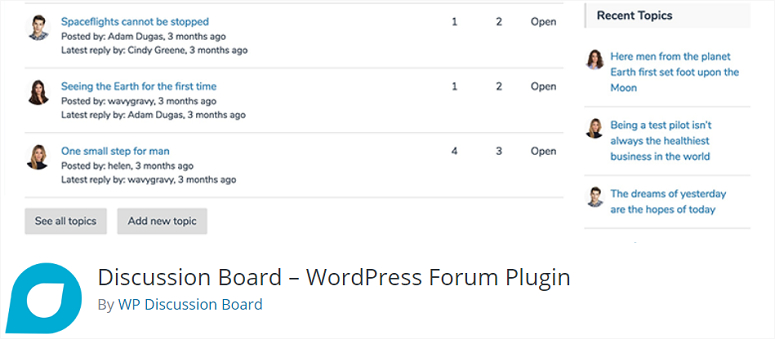 Discussion Board is another forum plugin that simplifies the task of creating a forum for you website. It lets your users register and log in to the forum from the front-end. Users can post a new topic simply by submitting a form.
Each of these topics will be reflected on the forum page, and users can post their replies on it. To protect your forum from spam, you can limit users from frequent reposting.

CM Answers is another plugin that you can try out. With this plugin, you can create a question and answer forum that looks like the interface of Slack. The plugin offers you full control over how these forums work.
You can enable or disable voting, moderate comments, enable notifications, and do a lot more. As an admin, you can also edit answers if you want. You'll love its flexibility in terms of the being able to control your forums.

wpForo Forum is a free yet light-weight and responsive forum solution that is super easy to use. It offers various modern forum layouts to give your forum a professional look.
It integrates seamlessly with many Profile Builder and Membership plugins, such as BuddyPress and Ultimate Members plugins. You can also migrate content from other existing forums very easily with wpForo Forum.
And there you have it! We hope this article helps you pick the best plugin for creating your business forum.
And if you like building community sites, you might also want to know how to create a website like Reddit. By creating an online community like Reddit, you can have a larger audience for your business. That can get you tons of traffic and help boost your conversion goals.