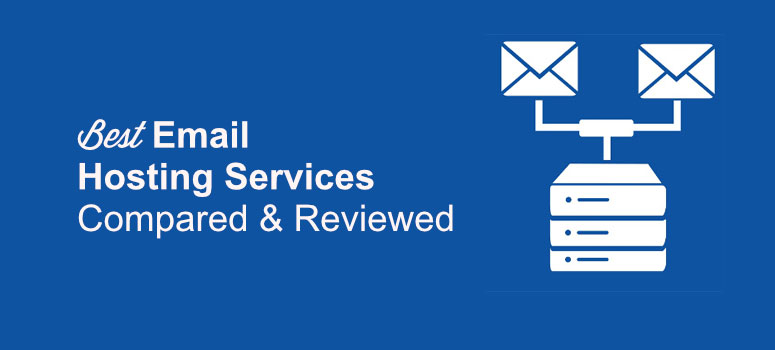 Looking for the best email hosting providers for your small business?
If you've purchased a web hosting service to start your business online, you might have noticed that many hosting services offer an in-built option to host your emails.
While that's a great thing for anyone who has just started out, for many it comes with a downside. And the biggest of them is its limited features. That's when email hosting services come into the picture. Unlike the inbuilt options offered by the web hosting services, with email hosting services you can ensure that every email you send gets delivered to your users.
Besides you can have full control over your emails. And because of their amazing support, you can concentrate solely on your business without having to worry anything bout its configuration or settings.
How to Find the Best Email Hosting Provider
Generally, there are several factors to consider before opting for a good email hosting service provider. Let's look at some of them:
Custom Domain: Always check if it lets you use a custom email domain or not.
Delivery Guarantee: It's the likelihood of your emails reaching the recipients' inbox, instead of spam folder.
File Sending Capacity: Check if your email hosting provider lets you send huge file attachment from your account. The bigger files you can send the better.
Uptime: There's no point in selecting a hosting service if it can't guarantee 99.9% uptime.
Security: Keeping your emails free from spams or any other malicious threat is extremely important.
1. Bluehost: Email Hosting With Free Email Domain

Bluehost is one of the most popular and best email hosting providers that offer email hosting services alongside web hosting. With these services, you can have a free domain for an entire year and create unlimited emails for your business. Because of its robust security via IMAP, you can rest assured that your emails are always secured from potentially vulnerable threats. It also offers 3 different webmail solutions to keep your mails secured.
Bluehost lets you create 5 email accounts with any web hosting plan. You also don't have to worry about its uptime because Bluehost has a brilliant record of maintaining 99.99% uptime.
Read our full review on Bluehost here.
2. SiteGround: Best Secure Email Hosting Provider

SiteGround is another fantastic email hosting provider that you can check out. It has already made its mark as a leading web hosting service provider for small and large enterprises. And its email hosting services are equally good in terms of features and security options.
SiteGround lets you create unlimited email accounts and give access to individual team members. There's also a user-friendly webmail interface where you can you change passwords, and set autoresponders and forwarders easily.
You can send and receive messages at your own domain as SiteGround uses SMTP, POP3, and IMAP protocols.
Read our full review on SiteGround here.
3. HostGator: Best Email Hosting With Unlimited Email Addresses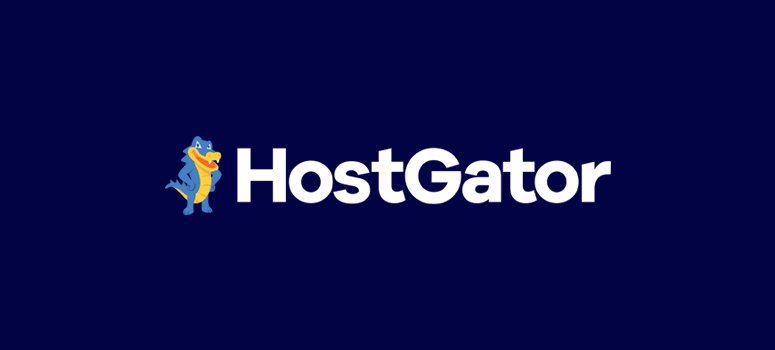 HostGator is another amazing email hosting service provider that offers secured and powerful email hosting services to its users. It lets you host your emails on your own server. Once the email is created, you can access them through webmail or through your phone by setting up a web client of your choice.
The best part is that with any plans, you get unlimited email accounts. HostGator guarantees an uptime of 99.98%.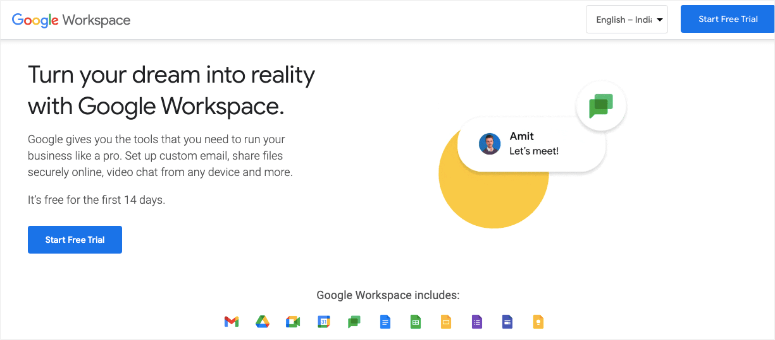 Google Workspace is not just your average email hosting provider. It's a complete business management tool that lets you have complete access to all Google organization and security tools. This can help you streamline your business without any professional help.
It offers 25MB email attachment options and lets you create an unlimited number of group emails too. Aside from Gmail for businesses, it gives you access to all Google apps, including Google Drive, Docs, Voice, etc.

Learn how to create a professional email here.
5. A2 Hosting: Email Hosting With Pro-Rated Guarantee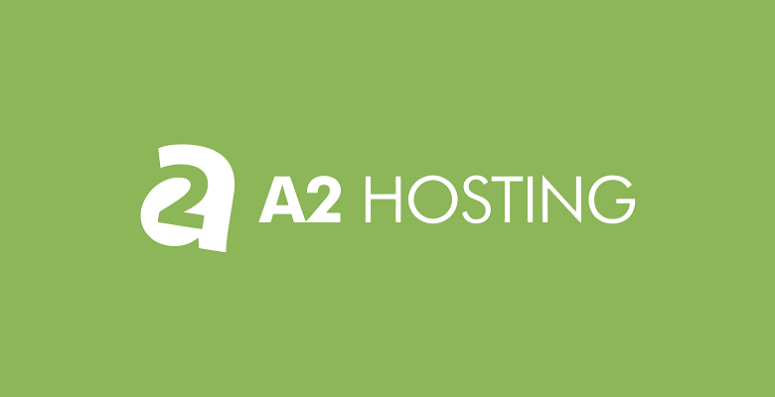 A2 Hosting offers secured and reliable email hosting services that ensure your emails are sent and received without any trouble. As a web hosting provider, they also offer unlimited email addresses with forwarding and autoresponder options. You can also have unlimited storage capacity where each of your messages will be stored until you delete them yourself.
A2 Hosting automatically backs up all your messages to ensure everything is safe and secured. Their user-friendly cPanel makes configurations and settings easy. The best thing about A2 Hosting is that they offer anytime pro-rated money-back guarantee for any unused service.
Here's more about A2 Hosting.
6. Liquid Web: Email Hosting With Managed Hosting

Liquid Web is yet another reliable email hosting service that offers great features. The standard plan offers 25GB storage space and supports 50MB attachments. It also lets you import your emails from other platforms like Gmail and Outlook easily.
You can have the flexibility to set up email filters and rules if required. Apart from that, it offers POP, SMTP, IMAP access and quality spam protection too. It offers several plans with different features. The higher your plan is the more features you can have.
Read our review on Liquid Web here.
7. iPage: Cheapest Email Hosting Provider

iPage is yet another email hosting service with which you can create unlimited email addresses for your business. This is a great option for small business owners who need to create email addresses for their employees.
It also offers the email forwarding and auto-responder function which makes it easier for you to keep in touch with your clients even in your absence. To ensure that your email account is safe from threats, it offers IMAP support.
Learn more about iPage here.

InMotion Hosting is an amazing email hosting platform cum web hosting service for those who're looking for business-class email and web hosting. You can have almost every feature that you might need for managing your business emails. From email filtering to auto-responder to blacklisting spam emails, it offers great features to its users.
You can work on your email settings right from its user-friendly cPanel.
Here's more about InMotion Hosting.
9. GoDaddy: Beginner-friendly Email Hosting

GoDaddy has always been the go-to option for beginners to set up emails, domains, and web hosting.
GoDaddy offers up to 25GB storage capacity and guarantees 99.99% uptime. It also lets you send invoices, manage appointments, track mileage with Bookings, Outlook, Customer Management, and MileIQ apps.
Read more about GoDaddy here.
10. Office 365: Business Emails With Outlook

Office 365 is one of the best email hosting providers that let you have business-class email hosting for small and big enterprises. It lets you customize and store every email that you receive. You can use their services to collaborate across different departments and locations. You also get to manage different tasks and engage in teamwork. Such features help you run, manage and streamline your business easily.
These are some of the email hosting services that you can opt for. We hope this article helps you pick the best email hosting services for your business email. You might also want to check out the top email marketing service providers on the market.