Nirvana is a popular free theme available from the WordPress.org directory. It's a multipurpose theme that includes a homepage slider and many customization options to give your site a unique look. Read our Nirvana review to find out all the details.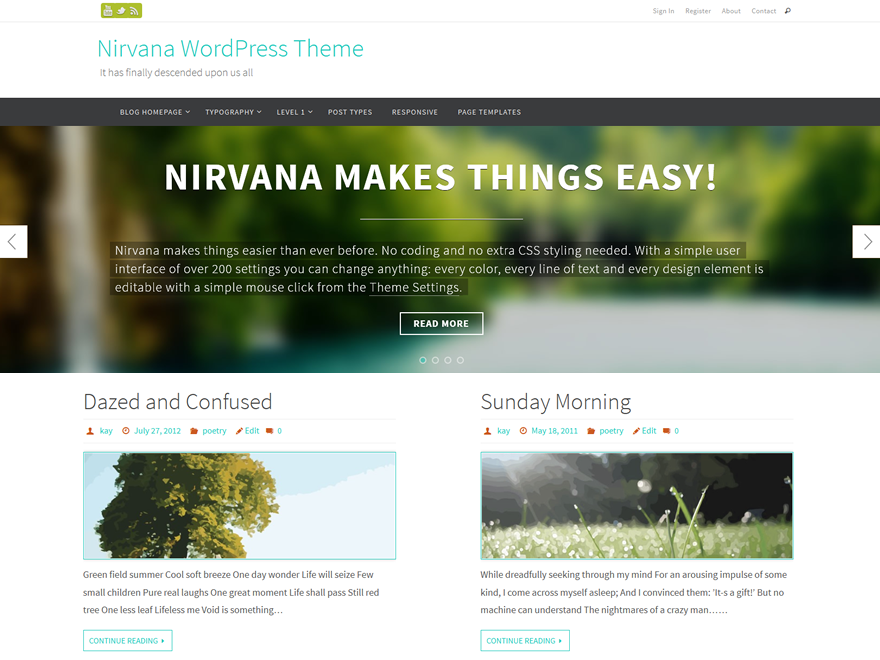 About Nirvana
Nirvana is a multipurpose WordPress theme that's among the most popular and highly rated in the WordPress theme directory. It has over 30,000 active installations.
Nirvana is by Cryout Creations, the author of several free WordPress themes.
Features of Nirvana
Nirvana has a good amount of features and options for a free theme. Here are the highlights.
Homepage With Slider
If you navigate to Appearance » Nirvana Settings, you'll see all the options for customizing the theme.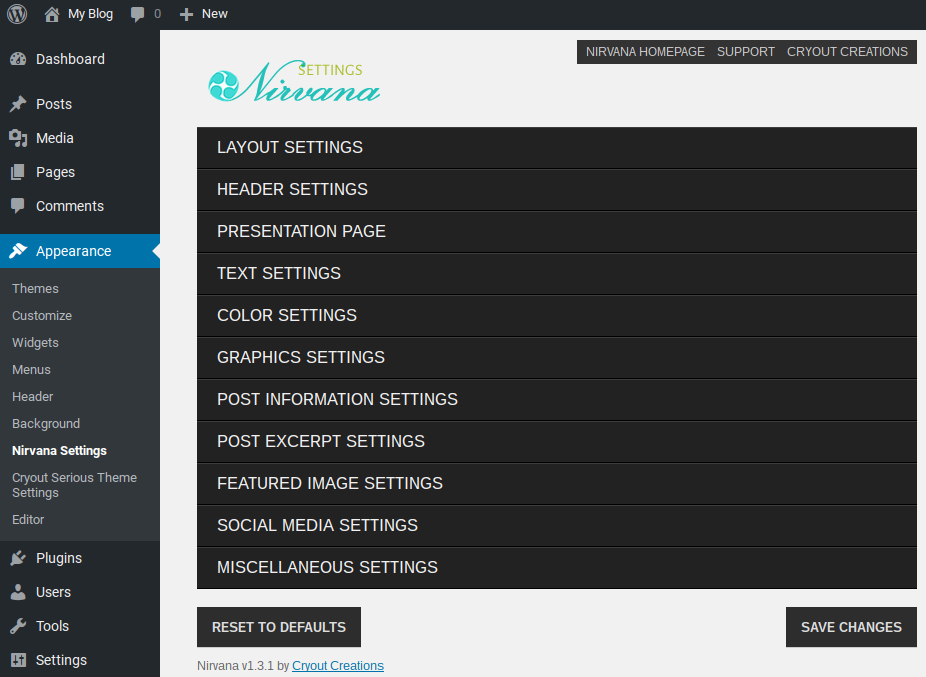 Click on Presentation Page to start customizing your homepage.
Make sure the Enable Presentation Page option is set to "Enable," and then you can set the post slider settings below.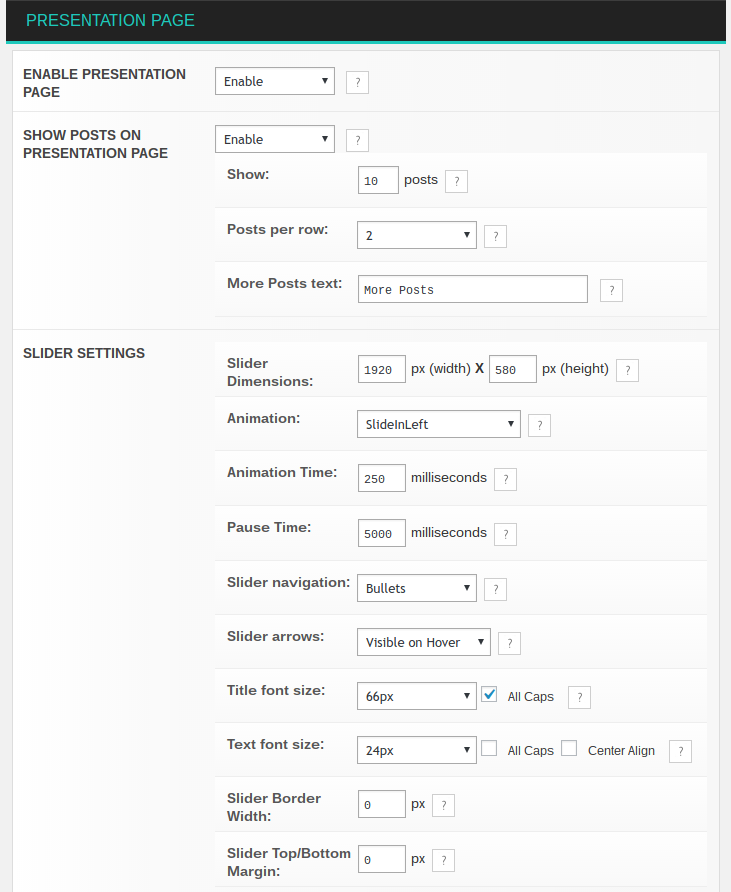 You can have your slider display your latest posts, random posts, etc., though it will only display posts that have featured images.

If you select Custom Slides, you can change the image, title, text, and link for up to 5 slides.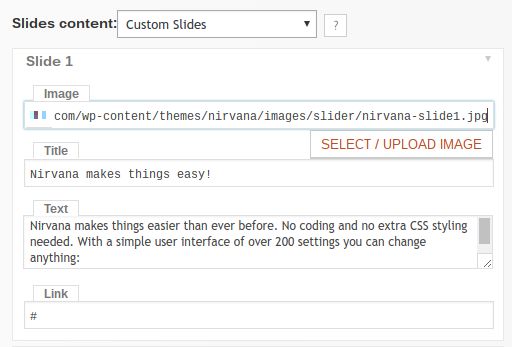 Beneath that, you can customize the rest of your homepage content.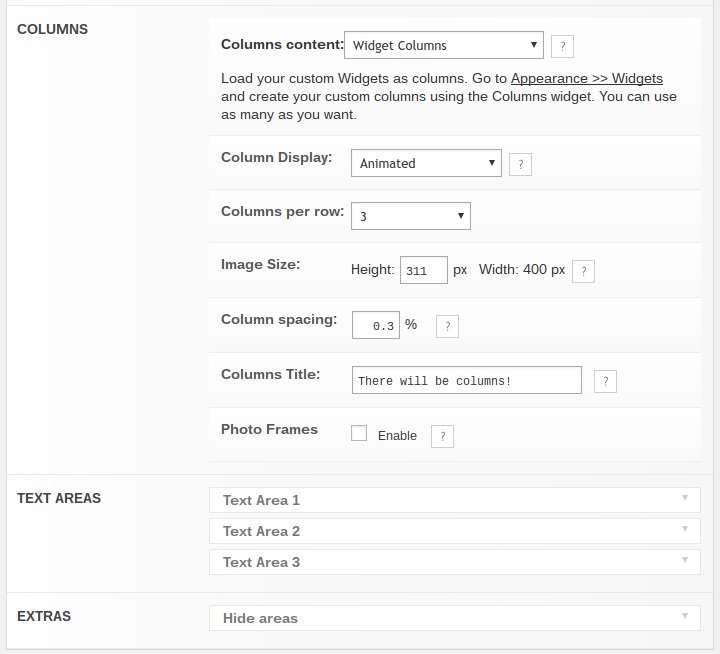 (Just keep in mind that any content you enter in here will be lost if you ever decide to switch themes.)
Highly Customizable Design
From the Appearance » Nirvana Settings menu, you can customize many design aspects of your site.
Compared to other popular free themes, Nirvana has a lot of options available. According to the developers it offers over 200 theme settings.
Under Layout Settings, you can choose the main layout, set the content and sidebar widths, and choose other layout options. By default, the theme is responsive, but you could disable that if you wanted to here.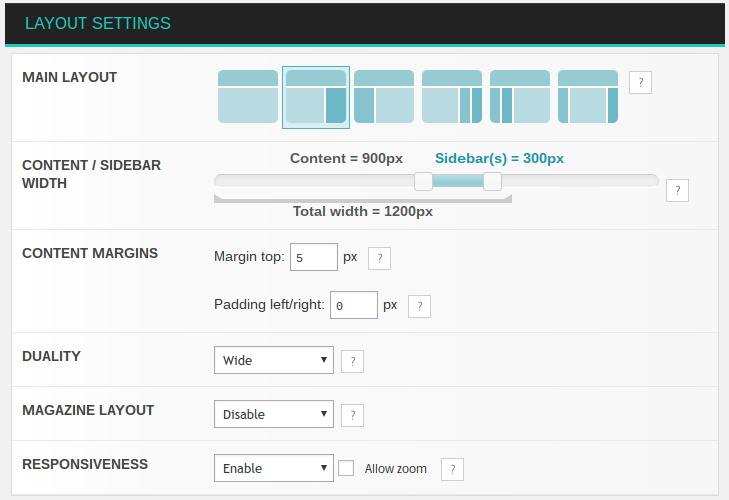 Click on Header Settings and you can set the header height, upload your own logos, and customize other settings.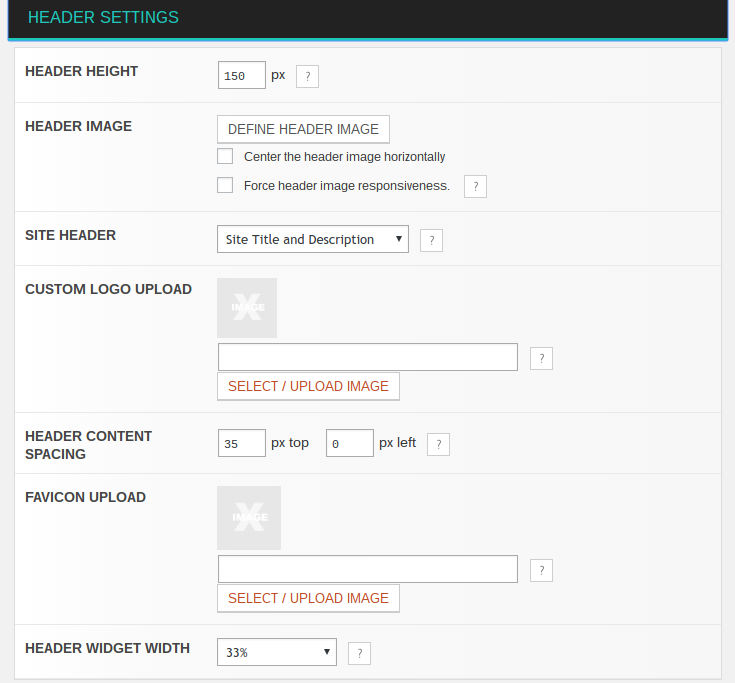 The theme's fonts can be customized under the Text Settings section. You can choose from several built-in fonts, or enter a Google Font.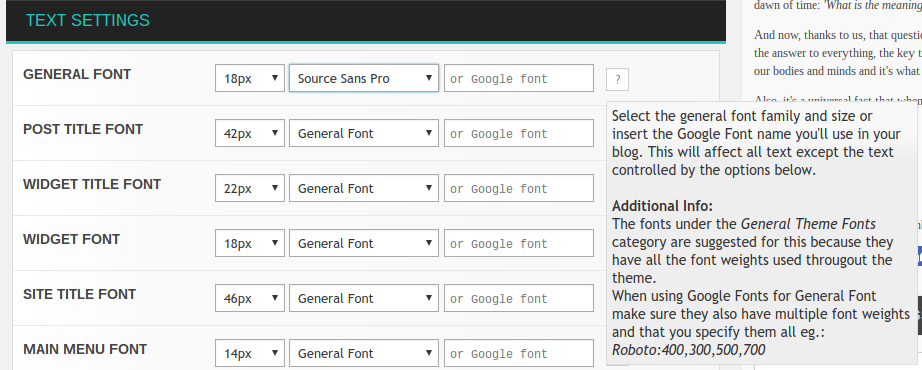 Then, under Color Settings, you can customize the color of many site elements using a color picker.

Also, on the right side in the Import/Export Settings section, you can import preset color schemes.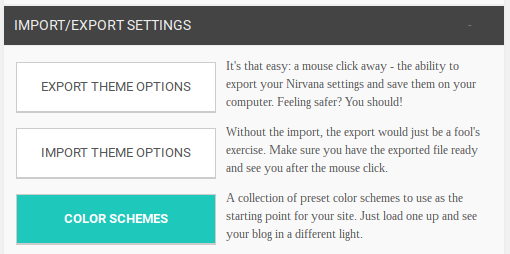 There are 12 to choose from — here are a few: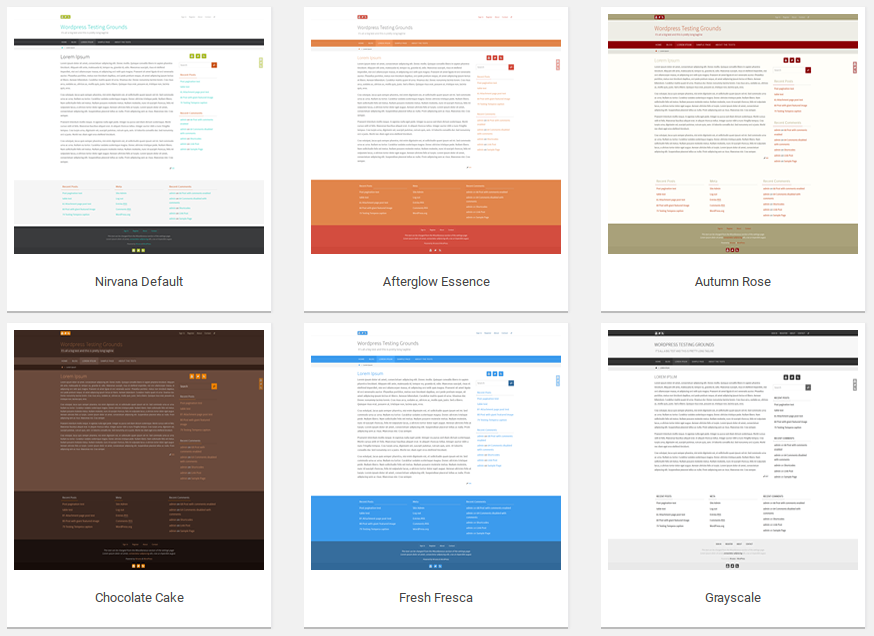 Below, there are also various settings to customize your featured images display, post excerpts, images, and other settings.

Supports All WordPress Post Formats
Unlike many other themes, Nirvana has built-in support for all 10 different post formats.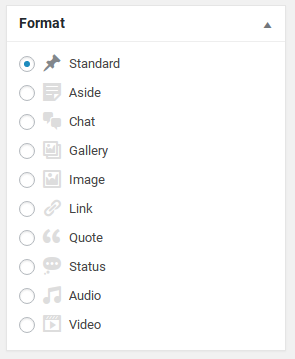 8 Page Templates
Nirvana includes 8 different templates so you can customize the sidebar layout of each page you create.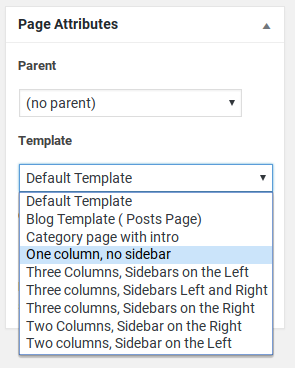 Social Media Icons
In the Appearance » Nirvana Settings menu, you can click on the Social Media Settings section to select which social media icons to display.
There are over 40 different social platform icons to choose from. You can select to display them at the top of the page, in the footer, in your sidebars, or stickied to the left or right side of the page.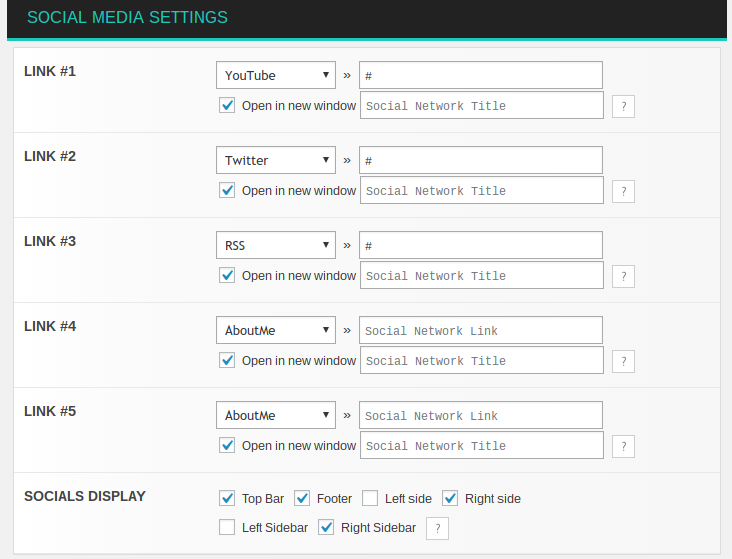 In order to add more than 5 social icons, though, you have to use a child theme. Complete instructions are available in the Nirvana theme FAQ.
10 Widget Areas
Nirvana includes 10 different widget areas to customize the content of your site.
They include:
separate left and right sidebars
4 footer widget areas (in 4 columns)
above and below content widget areas
header widget (displays to the right of the site title/logo)
presentation page columns (for your homepage content)

Documentation and Support
Nirvana has a nicely designed interface that's easy to navigate and use. There are tooltips for almost every setting that give you more information on how everything works.
Unfortunately, it seems there's no theme documentation available. The official website just has a note that the developers are "currently working hard on building the new theme documentation."
There is a FAQ that answers some common questions on the theme settings and troubleshooting.
Community support is available on the WordPress.org support forums, though many threads go unanswered. If you'd like priority support from the developers, you can purchase premium support for 1 year. They promise to answer your requests within 24 hours, and usually within 1-4 hours during their regular business hours.
Purchasing priority support will also include removal of the credit link in your footer.
If you remove the footer credit link on your own, instead of paying for it, they won't provide any support.
While Nirvana is a pretty good theme, we also recommend that you check out SeedProd and Thrive Themes. Both come with professionally designed themes and an easy drag and drop builder to customize your site.
See our full list: The Best and Most Popular WordPress Themes
Our Verdict on Nirvana
Nirvana is a basic, well designed and easy to use theme that offers a lot of customization options for a free theme.
We give Nirvana 4 out of 5 stars. Here is the breakdown of our review scores:
Get Nirvana Now »