Looking for a contact form plugin for your WordPress site? Gravity Forms is often ranked among the top WordPress contact form plugins. In this Gravity Forms review, we will look at its features and performance to find out if it truly deserves to be called the best contact form plugin for WordPress.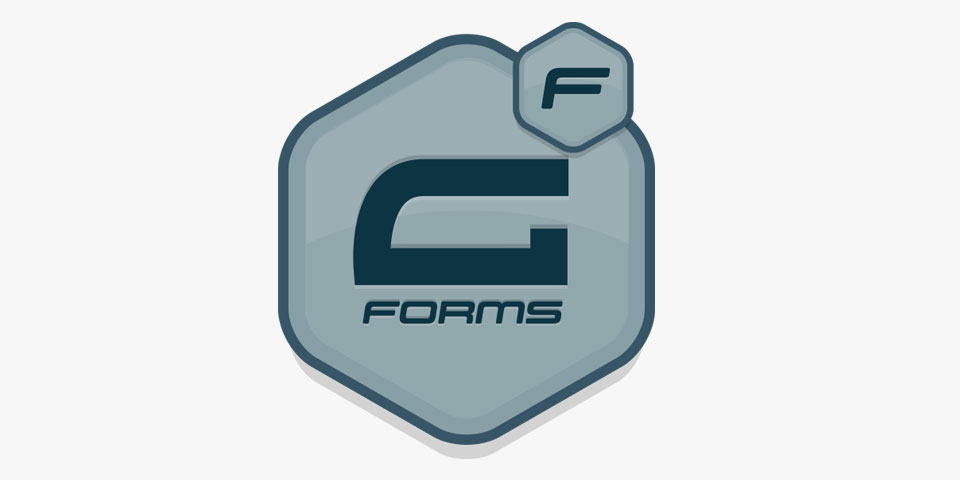 Why Do You Need a Contact Form Plugin for WordPress?
Whether you run a small blog or a corporate website, every site needs a contact form. A contact form works as a bridge between you and your audience.
Most modern websites need more than just a contact form. They need other forms too, like request a quote form, surveys, bookings, content submission, and so on.
Gravity Forms is one of the most popular form builder plugins for WordPress. Using it, you can create any kind of web form that you can think of, from a simple contact form to a long complicated form — Gravity Form makes the process painlessly simple.
A Drag and Drop Form Builder in WordPress
Gravity Forms comes with an intuitive drag and drop form builder. Simply select a field you want to add and then drag and drop it in your form.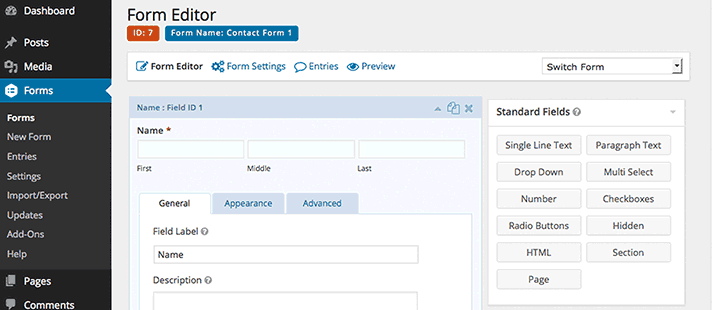 Dropping a form field extends it so that you can change things if you need. It comes with pre-defined ready to use fields for most commonly used forms, including name, email, website, feedback, and so on.
Apart from the standard fields, Gravity Forms comes with advanced fields. This is where you can create custom form fields by choosing different input types and assigning them name, labels, values, verification checks, etc.
You can easily rearrange form fields by simply dragging them up and down in the form. For more complex forms, you can even break a form into different sections and pages.
Powerful Controls Packed in Form Settings
Each form in Gravity Forms can have its own custom settings. This allows users to set up form title and description.
Gravity Forms comes with powerful controls under form settings. This enables you to control different aspects of your form. Apart from the usual settings, there are a number of options that you can enable for your form.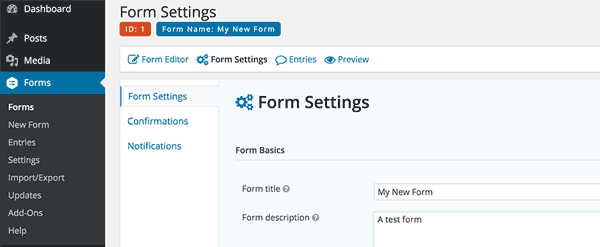 You can control form layout and add a CSS class so that you can style it on your own. You can enable anti-spam features like honeypot, or enable transition animations to make your form look more interactive.
Under the confirmation tab of form settings, you can control what happens when a user submits a form. You can redirect users to show them a custom message, send them to a confirmation page, or redirect them to any other link you want.
You can also enable sending the form fields data as query strings to your confirmation page. This allows you to use the query strings in other functions to display dynamic information on the confirmation page.
Each form settings has a notifications tab. By default, users with administrator level receive notifications for each form submission. You can add custom notifications and send notifications to any other email addresses.
Advanced Fields and Conditional Logic
Gravity Forms comes with the standard form fields like the basic input types. You can define labels and values for these fields as you add them to your site.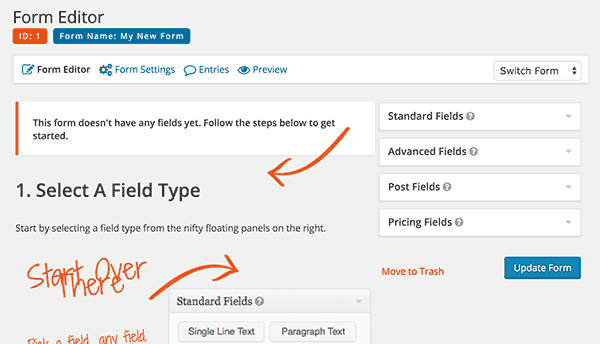 However, these fields don't allow you to do much with your form. Gravity Form comes with another section for Advanced Fields. These are ready to use fields that you can just drop in the form editor.
For example, the email field has a checkbox that allows you to send a confirmation email to user to verify their email address. Gravity Forms will automatically validate that the data entered into the field matches the basic syntax for that field.
Post fields allows you to enter fields related to a WordPress post into your form. Using post fields you can create forms to accept user submitted content on your WordPress site.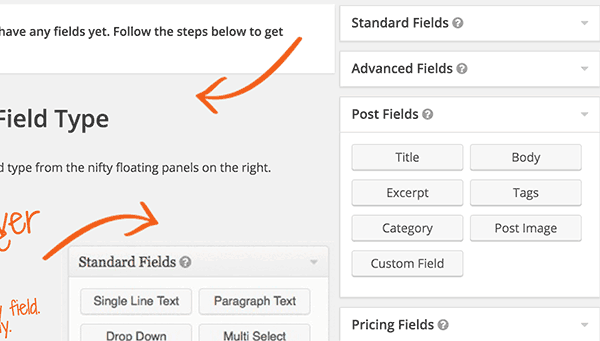 Lastly, there are pricing fields which allows you to add fields like product name, pricing, quantity, etc.
The most powerful feature of Gravity Forms is the ability add conditional checks into your forms. With Conditional Logic you can configure your form to show or hide fields, sections, pages or even the submit button based on user selections or input.
Integrate and Extend Gravity Forms With Addons
WordPress has many plugins that act as frameworks built on WordPress. Gravity Forms can be easily integrated with most popular WordPress plugins and even many non-WordPress apps.
There are addons available to integrate Gravity Forms with most popular email service providers like MailChimp, Aweber, GetResponse, and many others.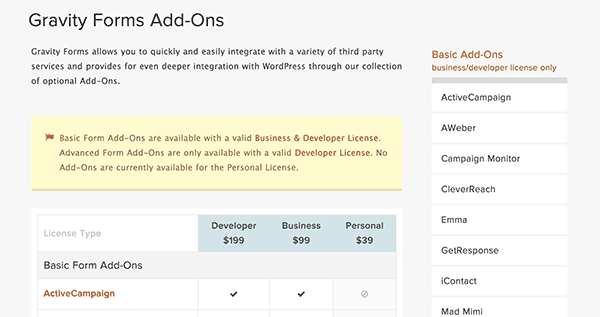 You can also extend Gravity Forms to add many additional features with addon plugins. There are addons to create quizzes, surveys, polls using Gravity Forms.
Gravity Forms can also be integrated with many popular CRMs like Agile, Zoho, and Capsule CRM solutions.
Gravity Forms works out of the box with WooCommerce. It also has addons to integrate your forms with payment gateways like PayPal, Stripe, Authorize.net, etc.
Pricing and Support Options for Gravity Forms
Pricing of Gravity Forms plugin starts at $39 per year for a single site license with no addons. The business license is priced at $99 for 3 sites and basic addons. The developer license is available for $199 per year with all addons and unlimited sites.
Each license entitles you for one year of ticket based support. Developer license gives you priority support. Questions are usually answered very promptly with an impressive turnaround time for ticket resolution.
Users will also find access to documentation which is quite helpful for users who want to do things on their own.
Our Verdict on Gravity Forms as The Best Contact Form Plugin for WordPress
Gravity Forms offers a very easy way to create forms in WordPress. It has a comprehensive set of features that allow you to create any kind of forms in your WordPress site.
In terms of features the basic plugin has an impressive set of options. You can also find addon plugins for Gravity Forms not just on the plugin website but also on WordPress.org repository.
Being one of the most popular and widely used plugin, most WordPress themes come with built-in support for Gravity Form styles. It works with most other WordPress plugins flawlessly.
We think it is the best contact form plugin for WordPress and we give it 5 out of 5 stars.
Get Gravity Forms Now »
If you liked this article, then please consider following us on Twitter and Facebook. If you have any questions, please let us know by leaving a comment below.