Choosing a good hosting service is crucial for the success of any website. For that you need to understand what kind of hosting plans are available. You also need to consider your own hosting requirements, features, and budget. We will try to give you an overview on how to select the best host out of these top WordPress hosting providers for your site.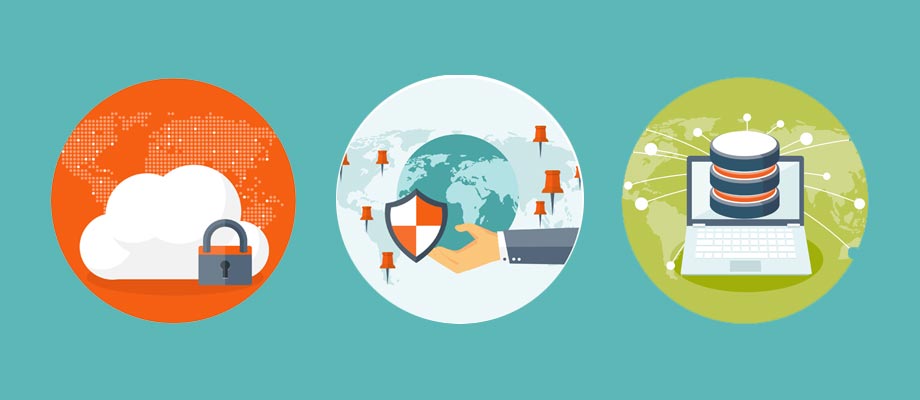 Types of Hosting Plans for WordPress Websites
There are different kind of plans offered by many different web hosting companies. The language used to describe these plans and their features can get technical sometime. Selecting the wrong plan for your hosting may cost you more if you decide to switch plans or move your website.
Having said that, let's take a look at some of the most common hosting plans offered by most WordPress hosting service providers.
Shared Hosting Plans
If you are just starting out a new blog or a small business website, then this is the plan you should go for. On shared hosting plans, your website shares the server resources with other shared hosting clients on the same server. These servers are powerful machines with lots of disk space and memory to cater the needs of all accounts sharing the server.
Pros of using a shared hosting plan
Shared hosting plans are very low cost
They are easy to setup and you can get started in minutes
You get good customer support, technical expertise, and platform resource as other plans but at low cost
Cons of using a shared hosting plan
You share server resources with other websites
If your site becomes popular and starts using more resources, then the hosting company will want you to move to a higher plan.
Other websites hosted on the server may affect your site's performance
For more information you may want to read the truth about shared WordPress hosting.
Managed WordPress Hosting Plans
WordPress is the most commonly used CMS in the world. Most hosting service providers offer special WordPress specific hosting plans called managed WordPress hosting. These hosting plans are specifically designed for WordPress. Your site is hosted on servers highly optimized for WordPress. Most companies also offer easy tools for WordPress sites like 1-click staging, daily backups, command line control, built-in caching, etc.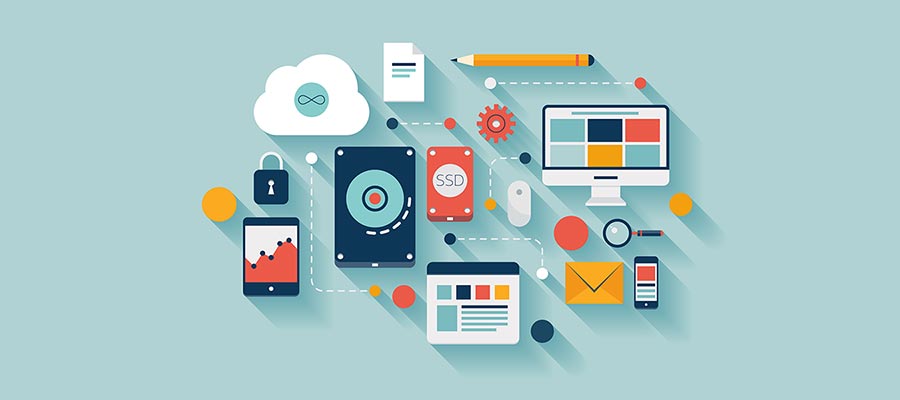 Pros of Managed WordPress Hosting
Highly optimized servers for WordPress means more secure, faster, and reliable performance.
WordPress specific tools like automatic backups, automatic updates, command line control, etc.
WordPress centric support helps you solve problems quickly
Cons of Managed WordPress Hosting
Costs a bit more than shared hosting
Installation of some WordPress plugins could be restricted
If your content goes viral suddenly, then scaling may cost you more.
If you are wondering whether managed WordPress hosting is right for you, then please read our guide on when do you really need managed WordPress hosting.
VPS Hosting Plans
Virtual Private Server or VPS hosting allows you to have your own virtual server on shared resources. Unlike shared hosting plans, on VPS you are guaranteed server resources included in your plan. This allows you to run your website smoothly without worrying about competing for resources with other accounts on the shared server.
Pros of VPS Hosting
Your site gets dedicated resources as a virtual server
You can easily scale your virtual server by adding more resources and without changing servers.
Other web hosting accounts cannot affect your site's performance
Cons of VPS Hosting
Figuring out how much resources you need is tricky.
You will have to manually add resources when you need to scale your website for unexpected traffic
VPS hosting is more expensive than shared, or in some cases even managed WordPress hosting
Dedicated Hosting Plans
Dedicated hosting plans give you a complete web server, that is solely dedicated to your account. This gives you access to all the server resources like memory, computing power, disk space, etc. You can easily add more memory or computing power when you need it.
Pros of dedicated hosting
You get access to all the server resources.
You get priority support from hosting service provider
You manage your own server and utilize it anyway you want.
Cons of dedicated hosting
A lot more expensive than any other hosting plans
You will need technical knowledge to take full advantage of your dedicated machine for optimal results
If your traffic or revenue drops you will still be paying higher costs
What About Free Website Hosting?
If you are even a little bit serious about the future of your project, then you should never look for free website hosting services.
First of all they may show advertisements on your site. You will not have any control on those advertisements. Secondly, they will not allow you to run your own ads.
Free hosting services are extremely slow, known to distribute malware, and notorious for poor rankings.
How About Free WordPress.com Blog Hosting Service?
WordPress.com is not the same thing as self-hosted WordPress.org website. It is a blog hosting service, offered by a company called Automattic. See our guide on the difference between WordPres.com vs self hosted WordPress.org site.
WordPress.com is good if you just want to publish a blog. But it is very limited in terms of features and does not give you full control on your website. For example, you cannot install plugins, use your own custom theme, make money by showing advertisements or adding affiliate links. See the limitations of WordPress.com to learn more.
How to Get Started With Your New Web Host?
After you have chosen a web host, the next step would be choosing a domain name for your website. Take a look at our expert tips and tools to pick the best domain name for your site.
WordPress makes it super easy to create professional looking websites with very little effort. To get started with WordPress, take a look at our guide on how to install WordPress.
With WordPress you get the freedom to choose from thousands of WordPress themes. Themes control the appearance and design of your website. Check out the reviews and ratings of the top WordPress themes in the market.
Anything you want to build with WordPress can be achieved using its powerful plugins. From security to backups, forms, to full-fledged eCommerce platforms, WordPress has thousands of plugins for you to choose from. Take a look at our reviews and ratings of some of the top WordPress plugins in the market to get started.