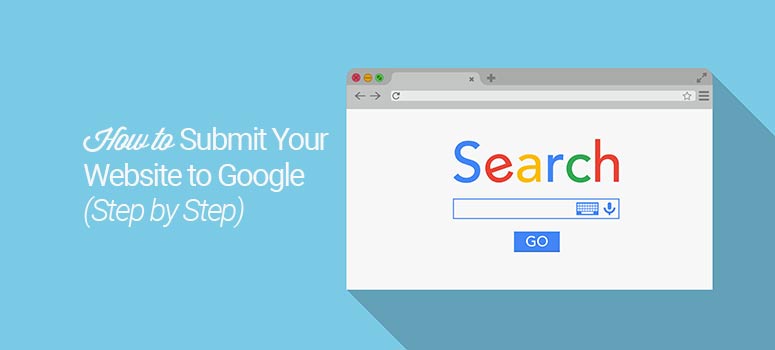 Are you wondering how to submit your site to search engines like Google?
Doing so can easily boost traffic to your website, increase conversions, and grow your business.
Even the best websites need help from search engines to put their content in front of the right audience and gain visibility. You can wait weeks or even months for Google to gather your data and index your site.
Or, you can take matters into your own hands.
In this article, we're going to show you how to submit your website to Google. But first, let's look at why doing so is a good idea.
Why Submit Your Website to Search Engines?
There are several reasons why it's important to submit your website to search engines like Google. Here are the top 3 reasons we've found:
1. Remain Cost Efficient
Submitting your website to Google is completely free, making it a budget-friendly way to boost brand visibility and produce conversions. You don't have to spend a ton of money to bring attention to your site and engage your target audience with your content and campaigns.
2. Drive Traffic to Your Site
If you have a new business or blog, it can take a while to grow your audience and start seeing the conversions or sales you want. But submitting your site to Google helps you drive organic traffic to your site from relevant online searches.
Google is the largest, most widely used search engine in existence, and as such, it's the best way to boost organic traffic on your site.
3. Simple and Easy Process
Submitting your site to a search engine might sound complicated, especially if you just created your website, but the process is quite simple.
It requires using Google Search Console, which is easy to use and quick to set up. This way, both beginners and experienced website owners can take advantage of Google indexing and start driving traffic to their site.
Now that we know why it's important to submit your site to search engines, let's go step-by-step on how to submit your website to Google.
Submitting Your Website to Google
The process of submitting your site to search engines is easy and doesn't take long. In a few steps, you'll be able to submit your website and start generating site traffic from Google.
Step 1: Create a Google Console Account
To submit your website to Google, you first need to create an account with Google Search Console. It's a free service that helps users manage, track, and troubleshoot their site's visibility in Google's search results.
From the homepage, click Start Now: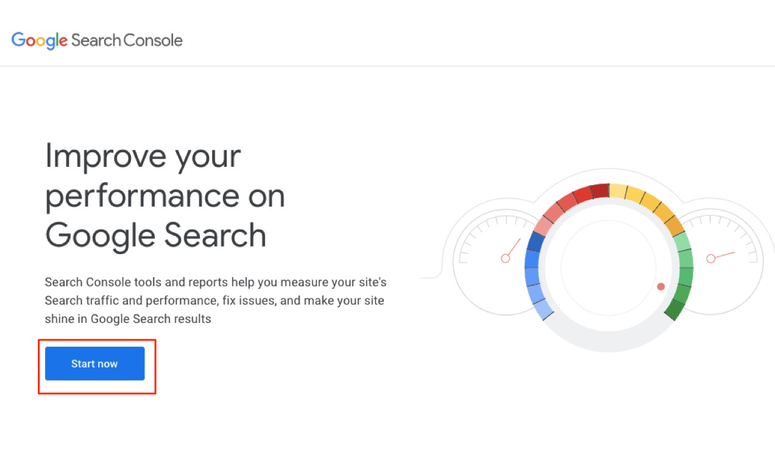 Then, enter your website information. We recommend using the URL prefix option since it's easier to verify.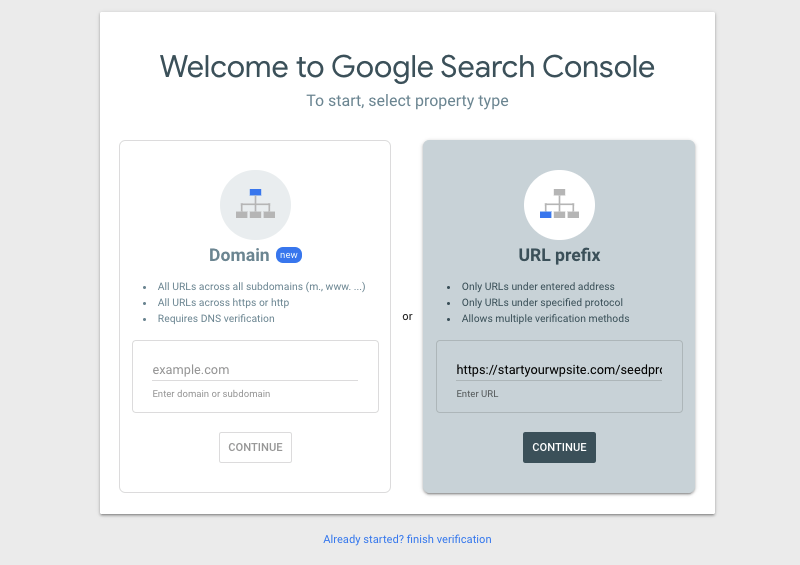 With this option, click the HTML tag drop-down menu: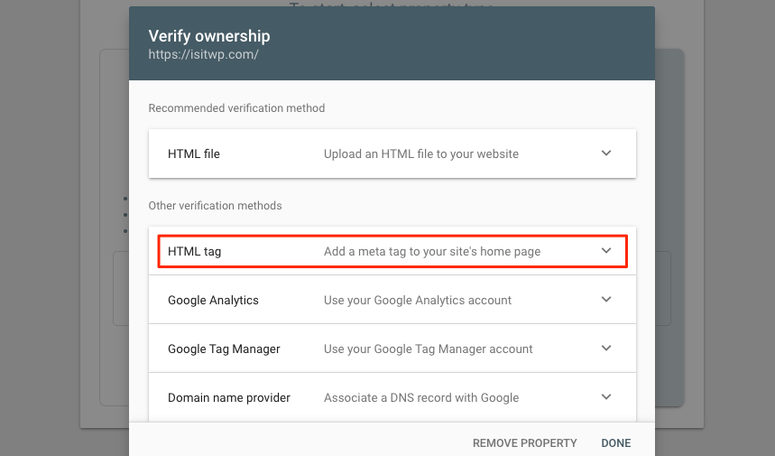 Now you'll be able to verify your site and submit it to Google by clicking Copy and copying the code: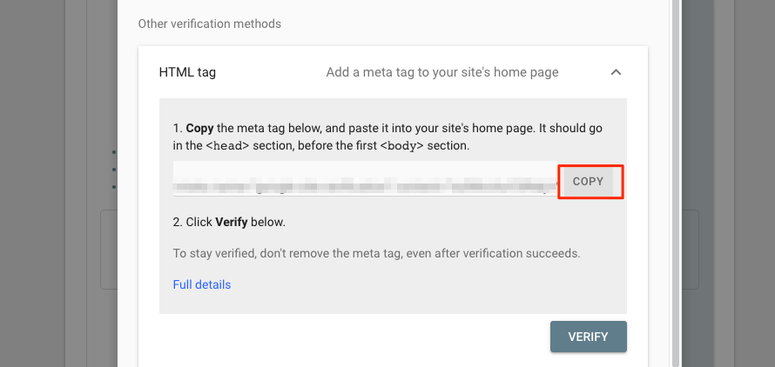 Now that you've copied the code, you need to add it to your website. There are 2 methods you can use to do this.
Method #1: Adding Verification Code in WordPress using AIOSEO
The first method you can use to add the code to your website requires AIOSEO.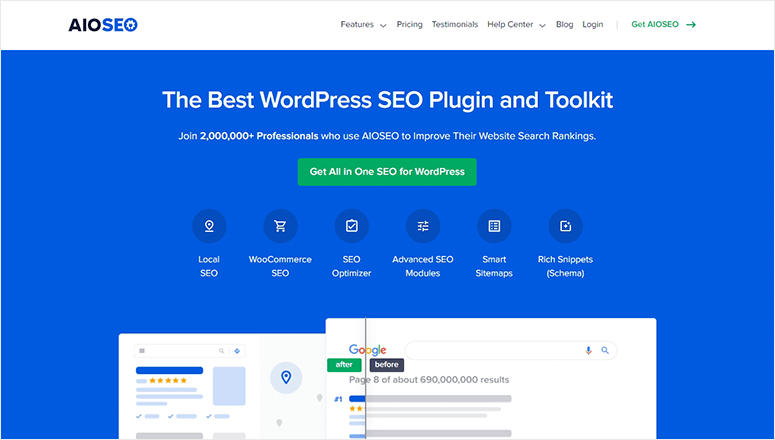 AIOSEO is the best SEO plugin for WordPress. It's easy to use, powerful, and packed with features to help you stay on top of your site's visibility in search results. Whether you're an expert at SEO or a complete beginner, AIOSEO lets you easily optimize your website so it can gain more traction.
First, you need to install and activate the AIOSEO plugin. For more information, check out our guide on how to install a WordPress plugin.
Once it's installed and activated, head over to your WordPress dashboard. Go to AIOSEO » General Settings: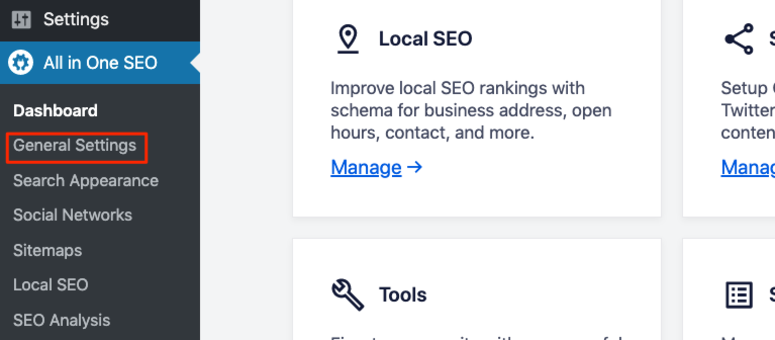 At the top, click on Webmaster Tools:

Next, click the Google Search Console option: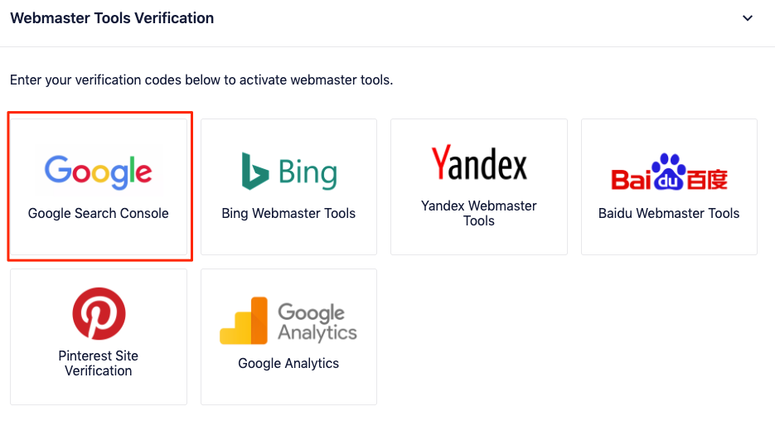 Here is where you're going to paste the HTML tag code you copied earlier into the Google Verification Code box: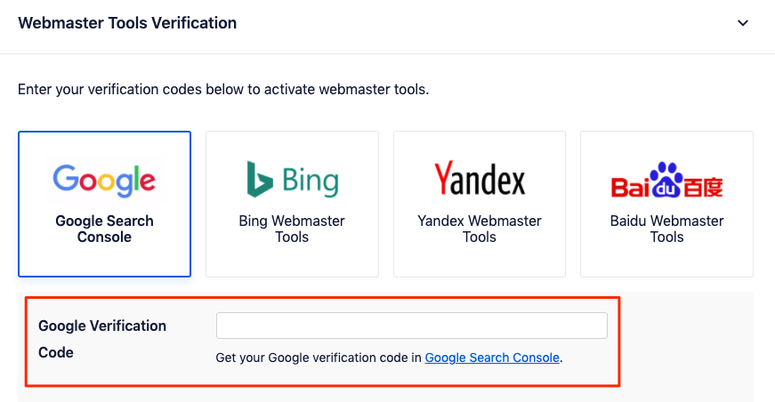 When you're done, remember to save your changes.
The best part about using AIOSEO is that it'll run an SEO site audit and recommend measures you can add to optimize your site. Plus, you can submit XML sitemaps to Google to get your site indexed properly.
Method #2: Adding Verification Code in WordPress using WPCode Plugin
For the second method, we're going to use the WPCode plugin (formerly Insert Headers and Footers).
Before you begin, install and activate the plugin on your WordPress website. For more help on that, check out our guide on how to install a WordPress plugin.
From your WordPress dashboard, go to Code Snippets » Headers & Footers:
Then, paste the HTML meta tag into the Header box: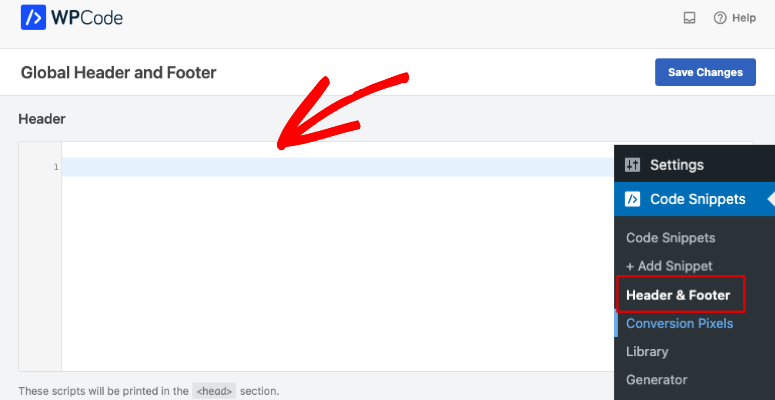 Remember to click the Save Changes button.
After using either of these methods, go back to Google Search Console and click Verify for the HTML tag method.
You'll see a Success message to let you know that your site is now verified.
How to Check if Your Website Has Been Indexed
You'll want to check and see if your website has been indexed by Google so it's ready to drive traffic to your site.
The easiest way to check the status of your website is to simply go to Google and type in site:yoursitename.com as the search term.
For example: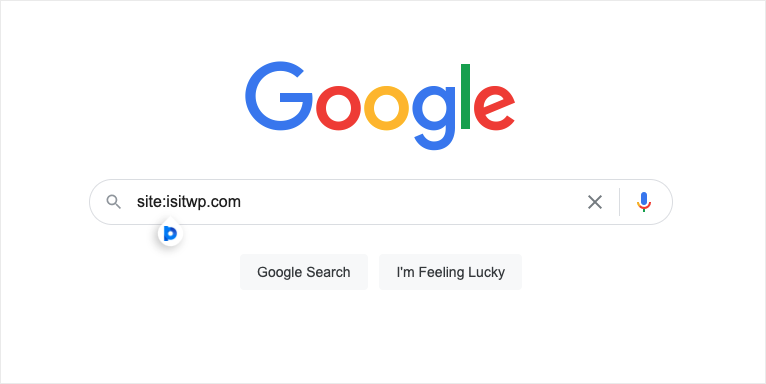 If your site has already been indexed, you'll see your brand pop up in the search results: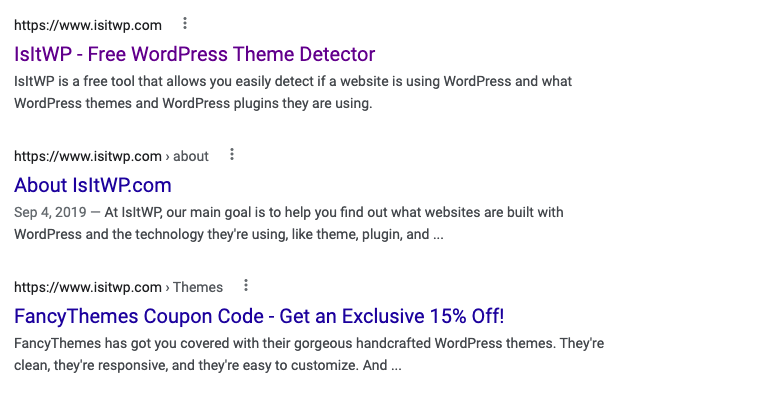 Want to take things to the next level? If so, we highly recommend checking out MonsterInsights: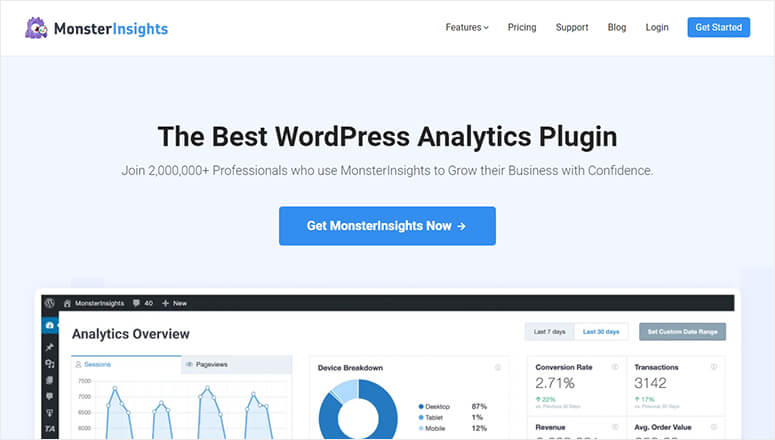 MonsterInsights is the best Google Analytics plugin on the market. But it also integrates with Google Search Console to give you direct access to your site's performance.
With MonsterInsights, you can quickly and easily get all the data you need to make smarter marketing decisions. You'll get information about your traffic, top converting posts, most popular content, and more.
Plus, you'll be able to make sure that all your pages are indexed properly, your site is working as it should, and see all the other performance metrics offered by Google Search Console.
That makes MonsterInsights your best bet for making sure you're always at the top of Google's radar.
Want to give it a shot? Check out MonsterInsights today!
And that's all there is to it. We hope you enjoyed this article and learned more about submitting your website to Google.
If you liked this post, feel free to check out our article on the best SEO tools for WordPress.
That post will have everything you need to optimize your content for search engines like Google and bring more traffic to your site.