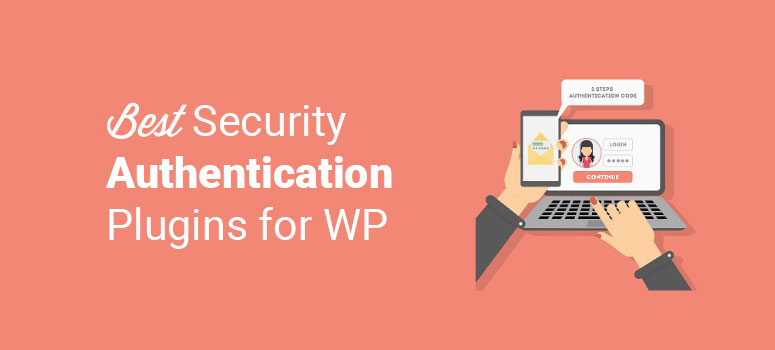 Is your website secure enough? Thousands of blogs and websites are being hacked every day.
You'll need to ensure your site is secure from potentially vulnerable threats by imposing security authentication while logging into your site.
In this article, we'll show you some of the best WordPress security authentication plugins.
Why Use a WordPress Security Authentication Plugin?
There are tons of amazing WordPress security plugins that can protect your website and inform you about any suspicious activities when detected.
It's also important for you to enable security authentication, so you can rest assured that only authorized users are logging into your site. A security authentication plugin can authorize users automatically or let them go through two-factor authentication.

Sucuri is a complete security solution that includes two-factor authentication.
This feature helps make sure hackers can't break into your site by guessing or stealing your login details. They'll need an additional code that's created in real time.
Sucuri also comes with a powerful firewall, malware scanner, and malware removal. You'll get access to a reliable support team as well.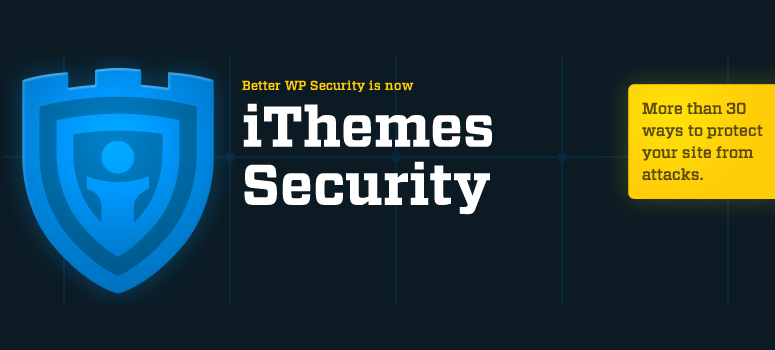 iThemes Security is an excellent WordPress security authentication plugin that helps you keep your website safe and secure with its two-factor authentication feature. When it's enabled, a user will not be able to log into your website unless they first provide the password and then the secondary code sent to their authentication app.
It also checks for multiple login attempts and limits the number of attempts per user with WordPress brute force protection. The plugin watches out for users who try altering any file on the site. If any such action is detected, the plugin will immediately send you a notification so that you can take appropriate action. In case you suspect vulnerability, you can even lock out user access to the site during a specified time.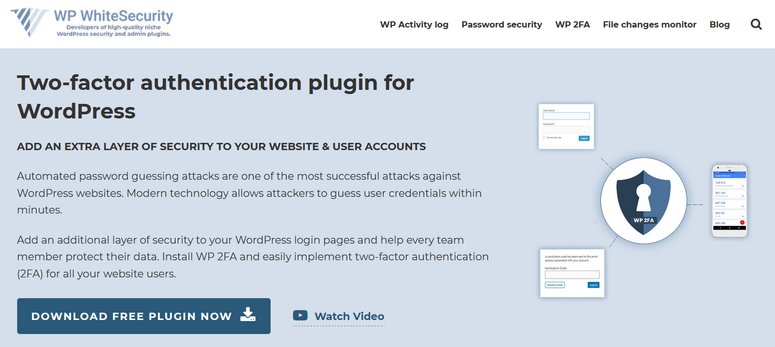 WP 2FA by WP WhiteSecurity is the best free two-factor authentication (2FA) plugin for WordPress. With this plugin, you can easily add an additional layer of security to your WordPress login pages.
You can select from multiple 2FA methods and it supports a number of 2FA apps including Google Authenticator, Authy, FreeOTP, DuoSecurity, and more.
Plus, you have full control over how you set up 2FA. You can allow users a grace period to set up 2FA on their own time or require them to set it up right away in order to access your site. You can also make 2FA a compulsory requirement for all users, store customers, or members so that no account is unprotected.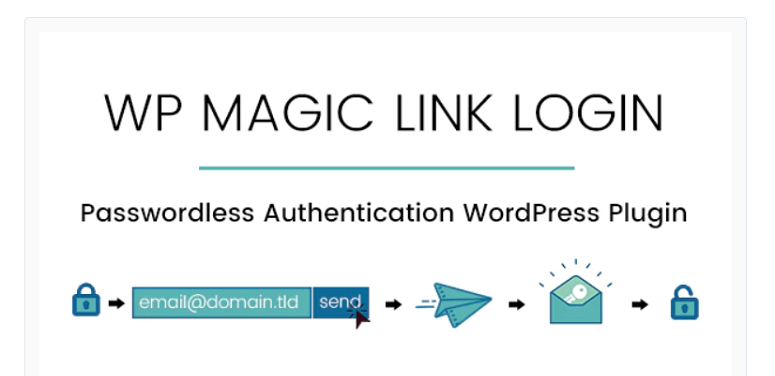 With the WP Magic Link Login plugin, you can empower your users to log in to your website without a password. All they need to do is submit their email addresses. The plugin will then automatically send a link to the given email address. This link expires after a specified time.
To enhance security, you can enable an option that accepts users from the same IP address only.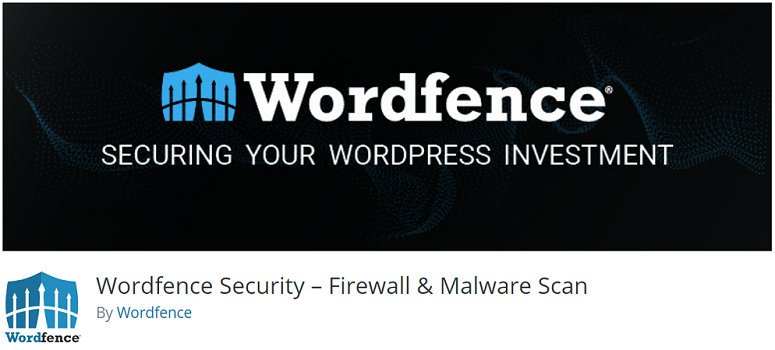 Wordfence Security is a free security plugin that identifies and blocks malicious traffic in order to ensure your website is totally safe. The plugin comes with a real-time IP blocker that actively works to block all requests from any suspicious IP addresses.
It also has a malware scanner that will block all request that comes with dangerous code. The two-factor authentication form that comes with the plugin proactively protects your site from spammers.
If you have multiple admins, it is possible for you to block some of them as well using the known compromised password. You can use the plugin on an unlimited number of websites and it will notify you of any breached password attacks, administrator logins, suspicious actions on the site, etc.

Rublon is yet another WordPress security authentication plugin that lets you maintain full-proof security for your website. By using this plugin, you can secure your website from Botnets that has a reputation of attacking thousands of websites every day.
All you have to do is install and activate this plugin on your WordPress website. This will instantly protect your administration account with an email-based two-factor authentication. If you want to protect more than one account, you will have to switch to a paid version of the plugin. You can avail that by signing up from their official website and then selecting a preferred plan.

Duo Two Factor Authentication is an amazing WordPress security authentication plugin that protects your website data from being robbed by any mischievous element. With this plugin, you can quickly add a two-factor authentication password to your website and rest assured that your site's security is in safe hands.
You can do this with the help of Duo's mobile app that works even if your phone is out of coverage. Alternatively, you can enable authentication using SMS or a call back to your phone. The plugin has options for that too. It works great with other plugins that you may have installed on your site.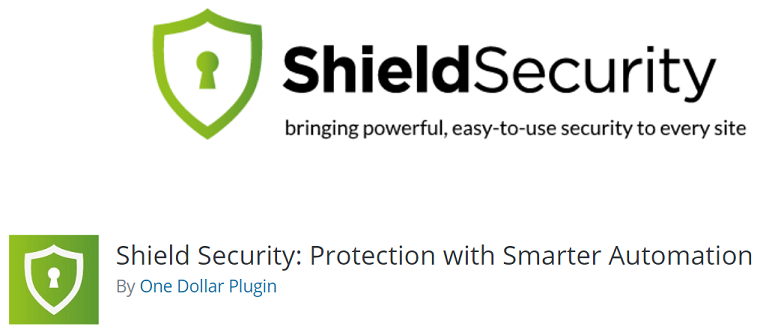 Shield Security is another robust security authentication plugin for WordPress that shields your website from all security threats with its two-factor authentication. The plugin supports Google authenticator and Email authentication. It will also notify you every time it detects a threat on your site with its powerful core file scanner.
Besides, it also works on limiting login attempts, blocking automated spam comments and much more. It will also identify and block malicious IP addresses that can cause harm to your website. The plugin is super easy to use and set up.

Google Authenticator lets you enable two-factor authentication (2FA, MFA) on your site. With its authentication, you can rest assured that your site is secure from any kind of unauthorized access.
It is translation ready and supports standard TOTP and HOTP protocols for the authentication methods. The plugin is compatible with the latest version of WordPress and works wonderfully alongside various modern and advanced plugins.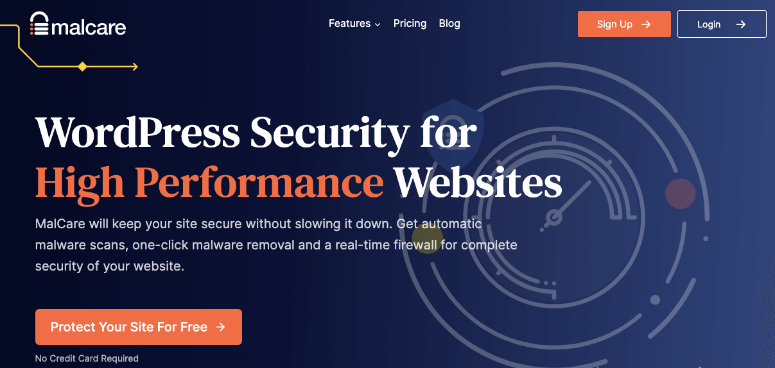 Malcare is a security solution that comes with built-in login protection.
There's a free version available, however, the login protection feature is part of the pro version.
You can easily enable two-factor authentication. Also, you'll get a real-time firewall, bot protection, malware scans, and vulnerability monitoring.
These are some of the best security authentication plugins that you might want to use on your website. If you want to know more about WordPress security, here are more guides for you:
Also, you may want to check our guide on how to fix the "Your connection is not private" error on your website. This shows you what causes this security issue on your site and how to fix it step by step.