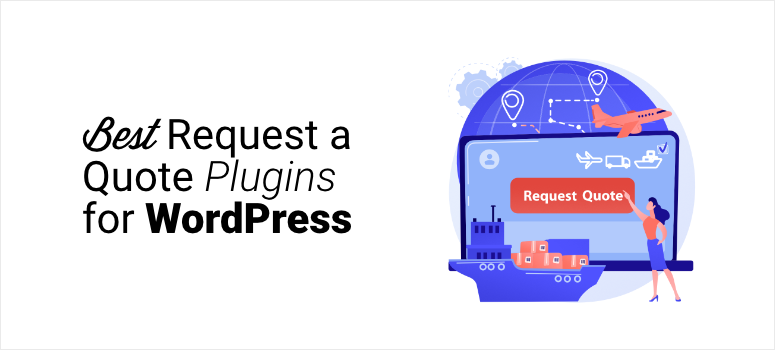 Are you looking for the best "request a quote" plugin for your WordPress website?
For service-based businesses, it's crucial to send potential customers quotes for your services. For custom requests, you need to make sure you're charging the appropriate amount and communicating that cost to your customers quickly and efficiently.
In this article, we'll dive into the best "request a quote" plugins you can use to boost conversions for your online store.
But first, why should you use a request a quote plugin?
Why Use a Request a Quote Plugin for WordPress?
Not all products and services have the same value or can be offered at the same price. For certain projects, you need the participation of the client to add customizations.
Because customers may want different things or have different requirements, having them request a quote before the project starts is essential. It eliminates any confusion between business and customers, so you can provide your excellent services to your audience.
For example, if you run an online print shop, you'd need the customer's details and specifications to create exactly what they want. Without their input, you can't guarantee that your product or service will match their needs and expectations.
Your prices will also change depending on the size of the project, the time it takes to complete, and other contributing factors.
Some challenges your business faces without a request form include:
Disorganized Data Collection: If customers need to call or email to request a quote, there's no organized way to store that data. This could end up hurting your conversions and costing you money.
Limited Communication: To ensure you create a product or provide a service that customers love, you need clear communication from both sides. A request a quote plugin lets visitors be as detailed and specific as they want so you can exceed their expectations.
Restricted Availability: Unless you work around the clock, then you won't be able to fulfill customers' requests 24/7. Adding a request a quote form to your website ensures that you receive every single request from users and boost sales.
Some businesses urge their customers to email them to discuss details. Other companies post complex pricing charts on their website.
But neither of these options are convenient for your site visitors, which is why adding a request a quote plugin can improve the user experience (UX) and increase your conversions.
Now that we know why they're useful to add to your website, let's look at the 7 best request a quote plugins for WordPress.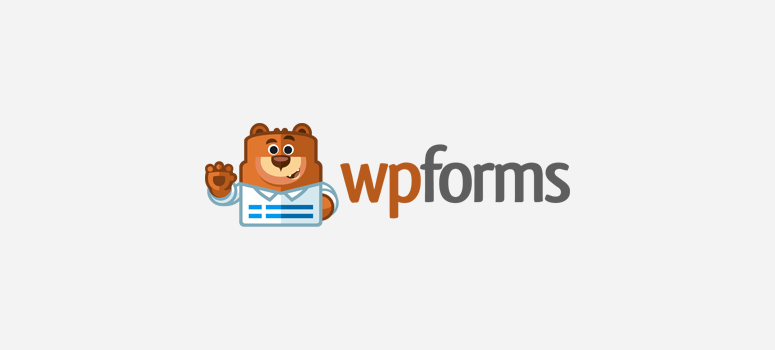 WPForms is the #1 contact form plugin for WordPress. In minutes, you can create and add beautiful forms to your website and start collecting requests from your users.
WPForms comes with premade templates that include the request a quote option. Its drag-and-drop builder makes it easy to customize and make the necessary tweaks to match your branding and aesthetic.
This plugin's Conditional Logic feature allows you to show or hide fields based on users' previous answers. This makes it easy to present different options based on their requests so you can show them relevant quotes.
If you offer multiple services, you can add a dropdown, multiple-choice, or checkbox form field so users can choose which one they want a quote for. You can also use a single item field to collect a budget estimate from users based on their needs.
Also, add a date and time form field to know when customers need their project completed or add a File Upload field so they can send along attachments.
Overall, WPForms is the best and most popular "request a quote" solutions for WordPress.
Get started with WPForms today.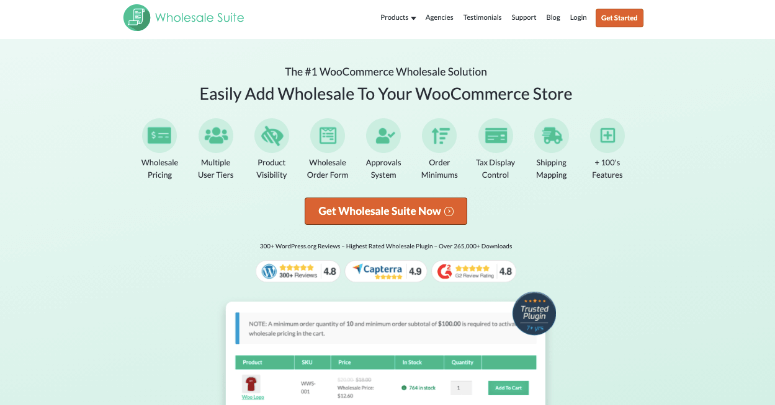 Wholesale Suite Order Form and Prices Premium comes with everything you need to create a request a quote form for your WooCommerce store. When used together, these plugins allow you to offer customers wholesale pricing and provide instant quotes for quick service.
This plugin's Wholesale Order Form lets you display your entire catalog on one page, is mobile responsive, makes your content searchable, and allows you to hide or show whatever information you'd like.
Wholesale Suite also integrates with many popular WooCommerce and WordPress plugins, including Advanced Coupons, Metorik, WooCommerce Product Bundles, WPML Multi-Lingual, and more. For businesses that primarily sell in bulk, Wholesale Suite makes it easy for customers to order online.
When you use the Wholesale Prices Premium plugin, you can offer your customers discounted wholesale prices in your quote as well as set minimum purchase rules. This gives you more control over how you sell your services and how your customers purchase them.
Get started with Wholesale Suite today.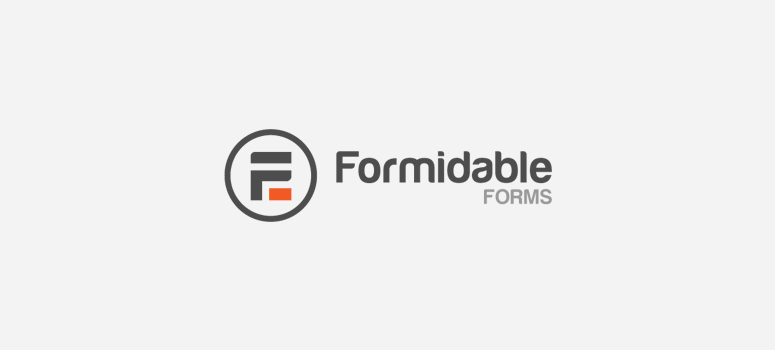 Formidable Forms is a solid contact form builder for WordPress that makes it easy to collect the information you need. It's an all-in-one form solution that takes minutes to set up and install on your site.
This plugin's Request a Quote form allows you to instantly calculate a visitor's quote. Its drag-and-drop builder takes away the need to hire a developer, making it beginner-friendly and simple.
Plus, you can add as many variables and customizations to your form as you'd like.
When Formidable Forms produces a quote, it sends an email straight to the user who requested it. You can also include it in a booking form so customers can reserve and pay for your services in one go, creating a smoother customer experience.
Its pricing fields allow Formidable Forms to also work as an eCommerce solution for your website. Its integrations with WooCommerce plugins and products like MailChimp, Salesforce, and Zapier improve its functionality and make it even easier to use on your site.
Need to come up with instant quotes that calculate your services' costs? Formidable Forms is also a full-fledge WordPress calculator plugin so it does all the calculating for you.
Get started with Formidable Forms today.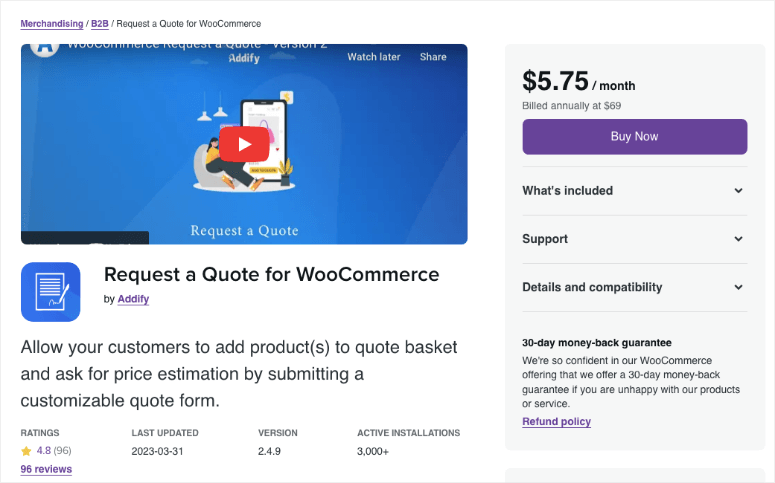 Request a Quote for WooCommerce lets customers add potential purchases to a quote basket, similar to a shopping cart. That way, they can receive estimates for any product they choose.
With this plugin, you can customize the quote submission text, quote button text, and more. You can also create multiple rules to show the quote button for specific products, services, categories, and roles. After a visitor submits a request for a quote, you can automatically redirect them to a specific page on your site to prolong their engagement.
Request a Quote is for businesses looking for a simple solution. Its free version doesn't come with the ability to calculate prices, so you won't be able to send customers instant quotes. For basic quoting needs, Request a Quote is a solid option.
Get started with Request a Quote for WooCommerce today.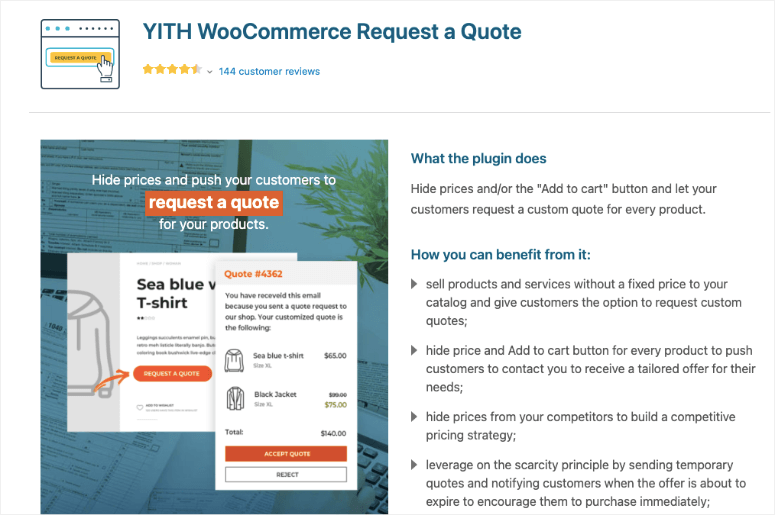 YITH WooCommerce Request A Quote is great for WooCommerce users looking to add quote functionality to their site. This plugin lets your site visitors ask for a price estimate to receive a list of WooCommerce products they're interested in.
Users can create their own list of merchandise and receive an estimate from your site with just one button. YITH allows your online store to maintain contact with customers and share the list of items that customers request. They can either accept or reject the quote they receive for the products, simplifying the negotiation process, and increasing purchases.
YITH WooCommerce Request a Quote can hide the price or the Add to Cart button for the products customers select. Instead, they can request a custom quote for individual products and services.
Get started with YITH WooCommerce Request A Quote today.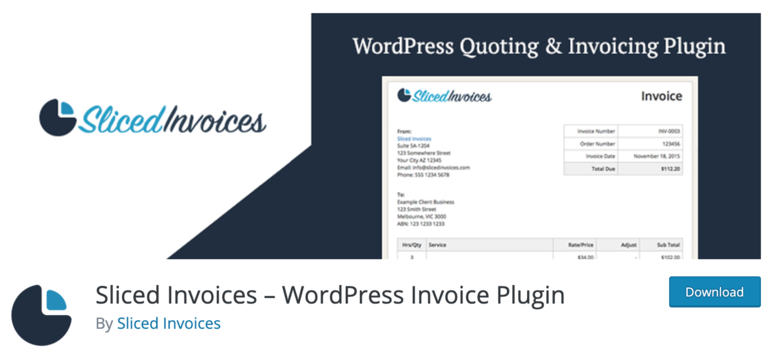 Sliced Invoices is a flexible, fully responsive, and easy-to-use WordPress plugin that creates quotes and invoices for clients online.
With this plugin, you collect visitors' quote request with a form. Then, you use it to create a page or PDF of your quote you can then send to prospective customers. Everything stays inside of WordPress, so you can easily access your data and information through its dashboard.
Sliced Invoices also lets you set custom invoice and quote prefixes and suffixes as well as clone existing invoices. It comes with 3 customizable invoice and quote templates so you don't have to create them from scratch if you don't want to. If you do, you can customize them using CSS.
Additionally, you can add your logo and business details to your quotes to customize your content and retain existing customers. For those interested in a backend quote request solution, Sliced Invoices is perfect.
Get started with Sliced Invoices today.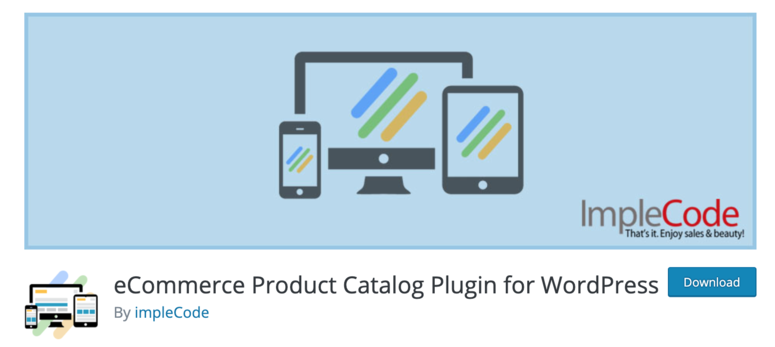 Ecommerce Product Catalog Plugin for WordPress is a free product catalog plugin you can use for your eCommerce store. It makes it easy to create beautiful, responsive forms that enhance communication between your business and its customers.
With this plugin, visitors can request a quote for all products on your site or only ones they've selected from your catalog. You can organize your services into multi-level tags, categories, and catalogs. You can also filter your products and services in several different ways so visitors instantly find what they're looking for.
Additionally, eCommerce Product Catalog works with any WordPress theme, so you don't have to worry about messing up your website or its coding. You can also fully customize your product display with its customizer, template files, or CSS. Import and export your products with a CSV spreadsheet so transferring data isn't a hassle.
Get started with Ecommerce Product Catalog Plugin today.
And that's it! These are the best request a quote plugins for WordPress.
We hope you enjoyed this article. If you did, be sure to check out our post on the best eCommerce plugins for WordPress. It compares the best eCommerce plugins on the market so you can choose the one that's right for your business.