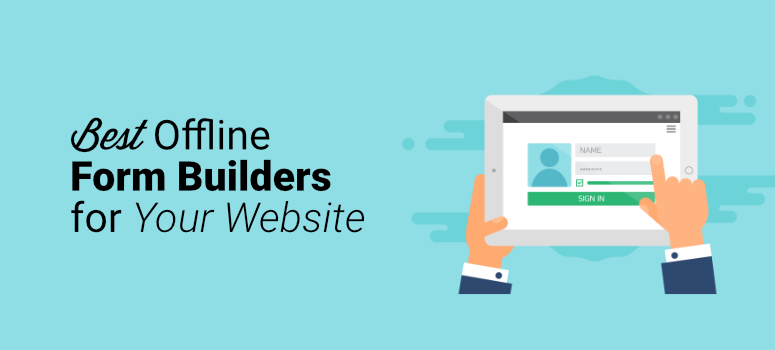 Are you searching for an offline form builder to use for your website?
Offline forms are useful for your website to engage potential leads and encourage them to complete your form. If users have internet connection issues while trying to submit a form, they might give up and never return rather than trying to solve the problem.
To make sure you collect users' information and improve your lead generation strategy, an offline form comes in handy.
Offline forms save user information as it's entered, so even if they get disconnected from the internet, you don't have to worry about losing their submission. It's stored in their browser in real-time. Even if they exit or close the tab, their information is still saved so they can submit it when they restore their browser.
But why else are offline form builders useful?
Why Use an Offline Form Builder?
There are several reasons why you might want to use an offline form builder after creating your website.
1. Remove Limitations
If users can only submit information while maintaining a solid internet connection, it limits their engagement with your site. Adding offline forms to your site ensures that users can get in touch with you no matter what obstacles they face.
2. Increase Form Completion Rate
If your forms don't get the completion rate you're looking for, it could be because your visitors don't have the chance to finish and submit. When you give them the option to return to your form and submit it when they regain connection, you're able to increase your form completion rate and collect more data.
3. Reach More Users
You can reach a wider audience within your industry by giving them more options to get in touch with you. Few users are willing to stick around and resubmit a form several times until it goes through. That's why adding offline forms helps your brand reach more users.
4. Collect High-Quality Data
Think about the number of users who intended to submit a form through your site but couldn't. That's a percentage of leads you'll never get the chance to reconnect with again because their submissions didn't go through. Providing offline forms ensures that you collect data from every single user who starts filling out a form.
Now that we know why offline forms are valuable, let's go over a few options you can use to add them to your website.
The Best Offline Form Builders for Your Site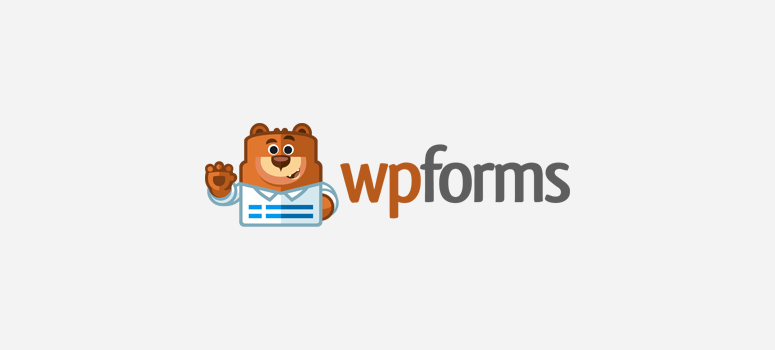 WPForms is the most popular contact form builder for WordPress. Its Pro and Elite subscriptions come with the Offline Form Addon that lets users easily build offline forms for their website.
With this addon, users can fill out your form from wherever they are and submit it when they're ready. Whether they have to wait for a restored connection or simply get back to it later, WPForms conveniently stores their information.
There's a 'save and continue' option as well. You'll find tons of extensions to get more features for your form.
As an all-in-one form builder, WPForms is a solid choice for users who want a beginner-friendly option that doesn't require them to code. Its quick and easy setup make it the perfect plugin for users who want a simple, straightforward solution.
Get started with WPForms today.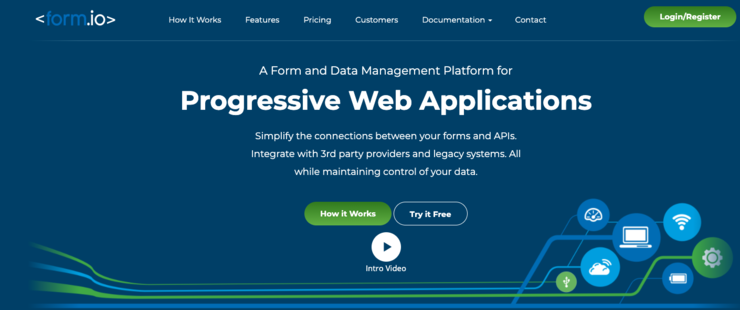 Form.io is a form-building software that allows users to create complex offline forms for their site. It creates highly functional, reliable access to user information even when faced with unreliable internet connection.
Form.io also integrates with a variety of third-party applications, including Mailchimp, Salesforce, HubSpot, and more. This ensures that the software you're already using on your site works efficiently with the plugin.
Whether your users are in an airplane or an area with no service, Form.io is guaranteed to keep their pending information saved. Plus, its drag-and-drop interface gives you endless customization options so you can create the form that's right for you.
Get started with Form.io today.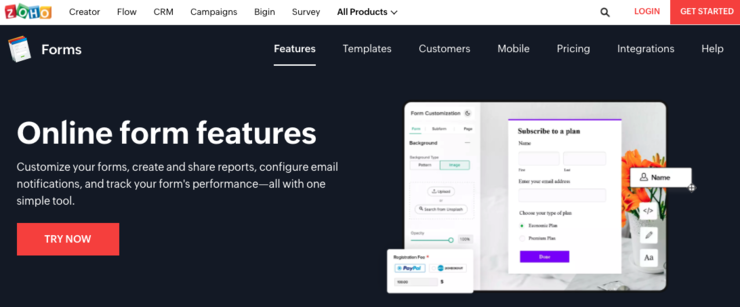 Zoho is another solid option for an offline form builder. With 40+ field types, customizable themes, and premade templates, it's an excellent all-in-one form building solution.
Zoho's mobile forms app lets you collect data from users without worrying about losing their responses. You can create and view forms in offline mode and still collect data from users. Their entries sync with your account when you're connected online for instant access to their submissions.
On top of that, Zoho comes with a drag-and-drop builder, multipage forms, analytics reports, geolocation, and much more. Its wide range of integrations also ensures that its software seamlessly connects with other applications already on your website.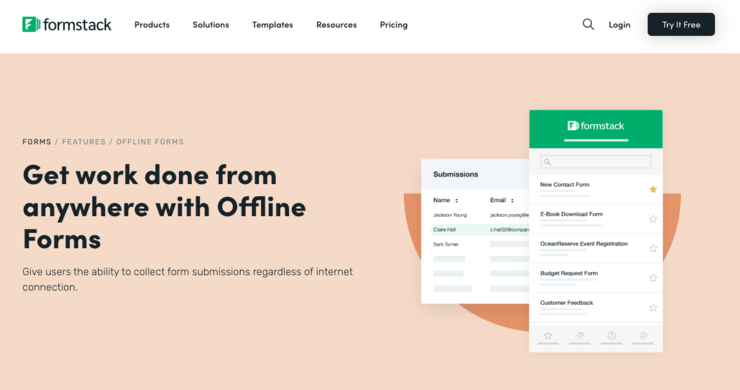 Formstack's Offline Forms feature allows you to collect crucial user information on the go. When users reconnect to the web, data syncs between apps so everyone gets the data they need.
Formstack comes with premade form templates so it's easy to create optimized offline forms quickly. It integrates with popular services you might already use, such as Salesforce, PayPal, Stripe, HubSpot, Airtable, and more.
With Formstack, it's easy to set up, install, and customize your forms with no coding knowledge. It's fully mobile responsive to provide users with a positive user experience and protects user security and data.
Get started with Formstack today.

Formplus is a great solution for beginners as it comes with a no-code builder and premade templates that are easy to customize. You can create all types of forms that allow users to store and submit their information.
With Formplus, your site visitors can create offline form submissions no matter where they are or what connection they have. As soon as they're back online, their data syncs automatically without losing their answers.
You can evaluate how your form performs with users while they were offline as well with Formplus's analytics feature. It records a recipient's location, browser, device, and more so you know who your target audience is and how to use their information.
Get started with Formplus today.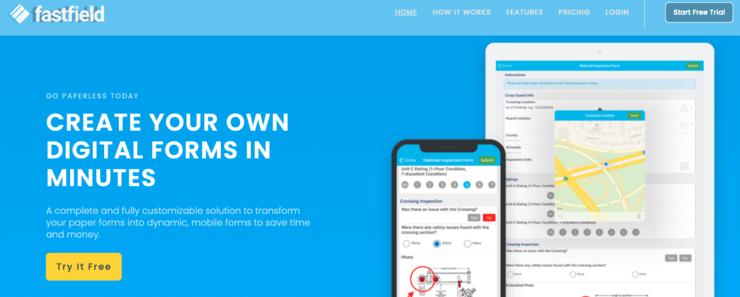 Fastfield Forms lets you collect data from remote locations without internet so you have access to user input at all times. Your forms automatically save local data and use auto-sync when your users reconnect.
Fastfield Forms also comes with powerful features like a flexible form builder, a highly intuitive user interface, and custom workflows. It supports multiple devices so anyone can access and submit forms through your website.
Additionally, its auto-save and unlimited in-progress work features make it easy for site visitors to complete your forms. No technical experience is required to set it up and start collecting crucial offline data.
Get started with Fastfield Forms today.
And that's it! These are the best offline form builders you can use for your website.
We hope you enjoyed this post. If you did, go ahead and check out our guide on how to add a contact form to WordPress.
This resource has all the information you need to build contact forms that convert and drive results for your website.
You may also want to Check out Thrive Leads and OptinMonster. Both platforms help you grow your leads and optimize form conversions.