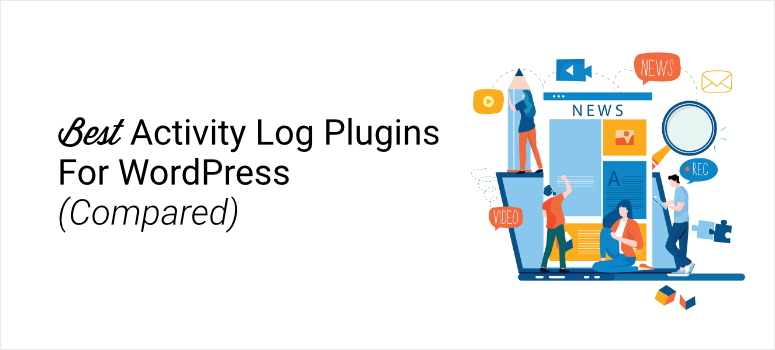 Are you looking for the best activity log plugin for your WordPress site?
If you run a website that requires users to log in for access, you'll want to track their activity. Many membership sites and online stores rely on security logs to collect visitors' information and monitor their actions. They record every change that takes place on a website, so it's easy to stay on top of user activity.
In this article, we'll go over the best activity log plugins you can use for your WordPress site. But first, let's look at the benefits of using one.
Why Use an Activity Log Plugin on Your WordPress Site?
There are many reasons why you might use an activity log plugin on your site. Here are the top 3:
1. Improve Security
Activity log plugins help you improve your site security. They can identify harmful attacks, fake accounts, spam, and DDoS attacks.
2. Monitor Activity
Whether you run an eCommerce store or a membership platform, it's crucial to collect visitors' information to see what they're doing on your site. This includes digital downloads, logins, emails, and more.
3. Fix Bugging Issues
If your site experiences an error, you'll need to find the cause and fix it. But with an activity log on your website, you can easily identify what was happening when the error occurred.
Now that we know the benefits of having an activity log plugin on your website, let's look at the top choices currently on the market.
Top Activity Log Plugins for WordPress

WP Activity Log is a comprehensive WordPress activity log plugin that helps you keep a record of user changes, simplify troubleshooting, and find suspicious behavior.
WP Activity Log lets you keep a detailed log of all your users and network changes. You can track third-party plugins, file changes, and under the hood changes. Your activity log is fully configurable, so you can take control of what you track.
You can even configure the level of detail, disable event IDs and permissions, and more.
You can also terminate user sessions whenever you want which automatically logs users out of your site. Generate any type of report you want from your logs with WP Activity's reporting engine. You can export the reports to HTML or CSV format.
Get started with WP Activity Log today.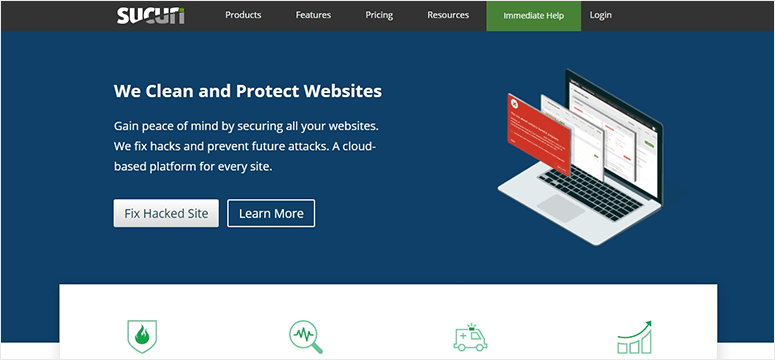 Sucuri is the best security plugin for WordPress. It comes with powerful features to help you secure, protect, and prevent attacks from taking place on your site.
Sucuri's Audit Log feature tells you about user actions on your site, including:
Date of activity
Time of activity
IP address associated with activity
Username associated with activity
A brief description of the activity
This plugin is powerful and also comes with features like website scanning, firewall and DDoS protection, malware removal, SEO spam scanning, site uptime monitoring, and more.
Sucuri alerts you to any changes that occur on your website, so it's easy to stay on top of its activity. Your posts, pages, user logins, and user sessions are all recorded and tracked for you.
Get started with Sucuri today.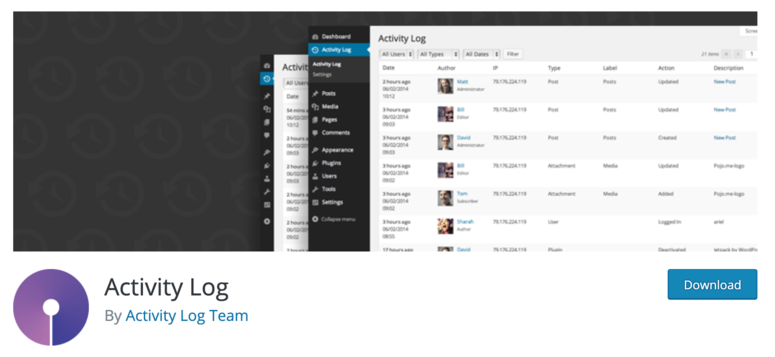 Activity Log is another solid option for a logging plugin. It makes it easy to view activity on your site straight from your WordPress dashboard.
It's also super easy to set up and works right out of the box.
Activity Log keeps track of posts, plugins, potential hacks, suspicious admin activity, theme changes, and more. You can log all types of information including posts, pages, custom post types, comments, users, plugins, shop options, and much more.
With this plugin, you can also send email notifications for user alerts and use its Export Personal Data tool to export logs to CSV format. This leads to better GDPR compliance.
Get started with ActivityLog today.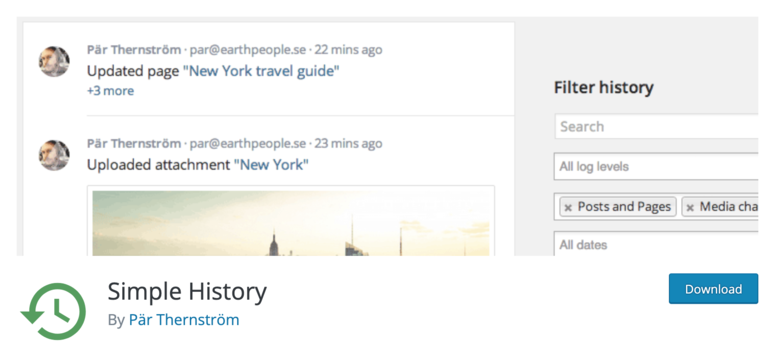 Simple History is a WordPress plugin that lets you log your site activity. This includes pages, posts, comments, page editing, widgets, login sessions, theme changes, and more.
Simple History comes with built-in support for many plugins including JetPack, Advanced Custom Fields, Beaver Builder, Redirection, Limit Login Attempts, and more.
There is also an RSS feed of changes so you can keep track of any changes made through an RSS reader on your smartphone, tablet, or desktop. If many people can edit the content on your website, this is a good feature to have.
Get started with Simple History today.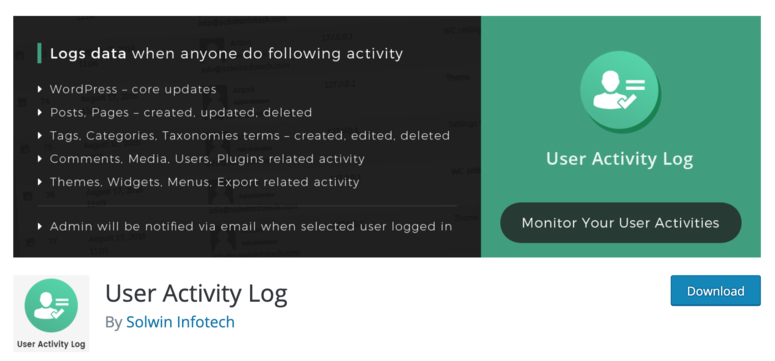 User Activity Log is a simple solution for logging and monitoring your website activity. It's easy to track site changes including its content, users, media, and settings.
User Activity Log comes with added support for popular plugins like Easy Digital Download, Advance Custom Field, Gravity Forms, User Switching, WooCommerce, Yoast SEO, and more.
Upgrading to its Pro subscription gives you access to hook settings, sorting options, password security, export logs, deleted logs, custom event logs, and more.
Get started with User Activity Log today.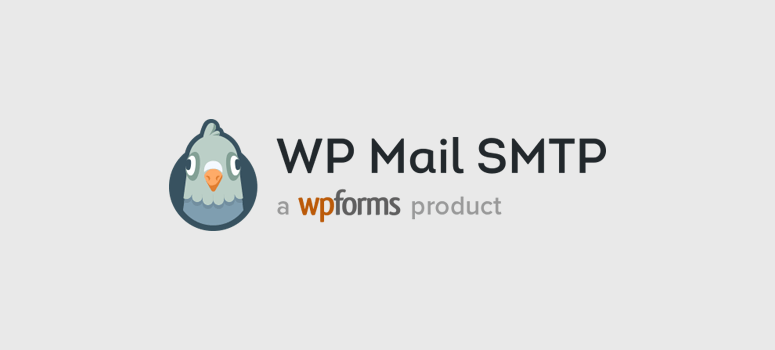 WP Mail SMTP is an email deliverability plugin that ensures your emails successfully land in users' inboxes.
If your site requires users to log in or register their information, you'll need a reliable email plugin that sends email changes, membership emails, orders, receipts, password reset requests, and more. It keeps a detailed email log, so it's easy to track your email content.
WP Mail SMTP integrates with popular plugins and platforms like Amazon SES, Outlook, GSuite, SendGrid, and more. That means it's guaranteed to work with what you already have.
Get started with WP Mail SMTP today.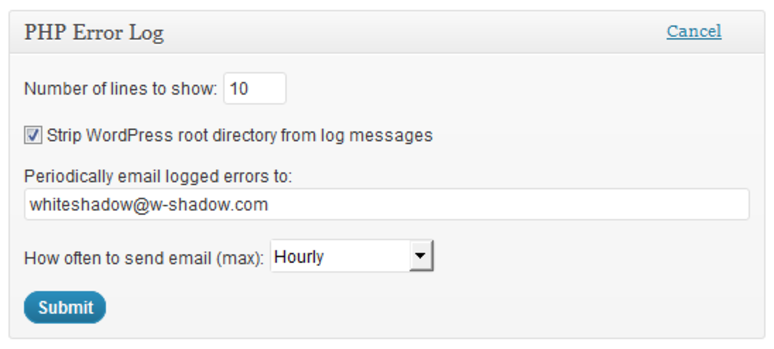 Error Log Monitor is a simple WordPress plugin you can use to monitor site activity.
This plugin works to troubleshoot PHP errors and uses its own reporting error feature to identify these errors. It automatically detects error log location, explains how to configure PHP error logging, clears the log file, and more.
Error Log Monitor comes as a dashboard widget so you can easily access your files and logged activity from your WordPress dashboard. It sends you email notifications about logged errors.
That way, you can easily find and fix the problem as soon as it occurs.
Get started with Error Log Monitor today.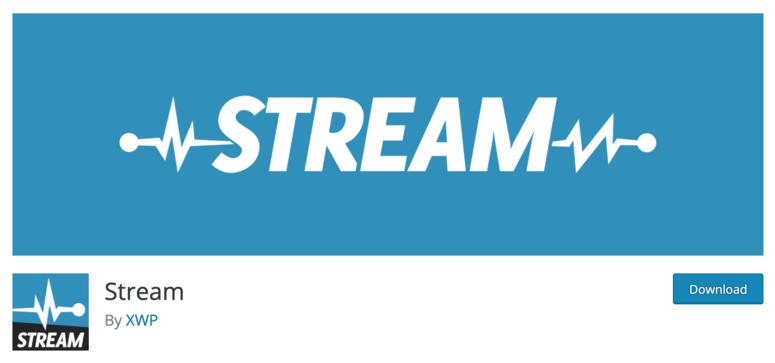 Stream is another activity logging plugin that can help you monitor your site activity and the activity of your visitors.
Stream comes with built-in tracking for core actions such as posts, pages, comments, themes, plugins, categories, settings, tags, categories, and much more. It integrates with third-party plugins including WooCommerce, Yoast SEO, BuddyPress, Easy Digital Downloads, Gravity Forms, Jetpack, and more.
This plugin also comes with a multisite view of all activity records on a network, live updates of user activity, exporting to CSV or JSON file, and WP-CLI command for querying records.
Get started with Stream today.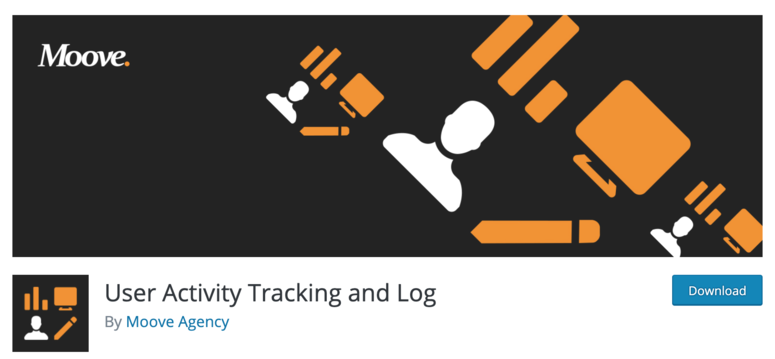 User Activity Tracking and Log is a free logging plugin that comes with the basic features you need to monitor your site activity. It's especially useful for those running WooCommerce or membership sites.
This plugin tracks users whether they're logged in or not, so you get a more accurate idea of who uses your site. You can track page visits, duration of the visit, and set up event triggers like clicking a button and PDF downloads.
Get started with Use Activity Tracking and Log today.
And there you have it! These are the best activity log plugins you can use for your WordPress website.
We hope you enjoyed this article. If so, feel free to check out our list of resources on the top WordPress plugins.
That resource breaks down the best plugins on the market so you can choose the right ones for your WordPress site.