Salient is one of the most popular premium themes available on Themeforest. This highly customizable multipurpose theme includes many built-in features like page animations, sliders, and a portfolio custom post type. Find out all the details in our Salient review.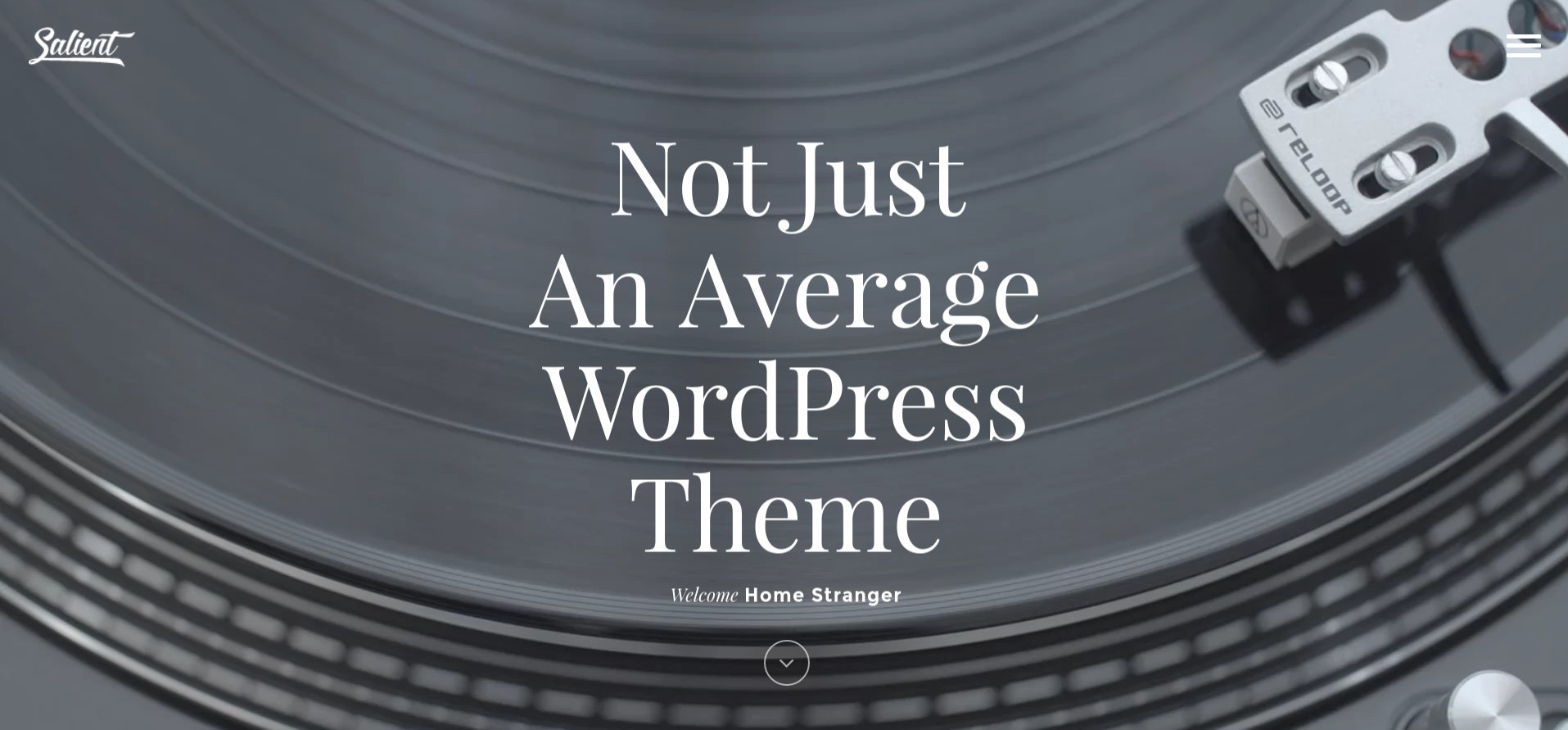 About Salient
Salient is one of the most popular and highly-rated themes. It's developed by ThemeNectar.
You get a front end and backend page builder. The Salient theme comes with a highly tailored version of the popular WPBakery Page Builder plugin.
You'll get many ultra high quality demos that you can import in just 1 click.
The best part is once you own a license, you'll have access to free updates for life. You won't have to pay extra for it.
Salient comes with advanced features that include masonry grid image galleries, high performance animations, multiple blog styles and more.
Let's check out its highlighted features.
Features of the Salient Theme
Salient has a lot of options to completely customize the look of your site. Here are a few of the features that set this theme apart from the crowd:
Huge Options Panel
After installing and activating Salient, you'll see a new menu item in your dashboard. Under Salient » General Settings, you can see all the newly available options.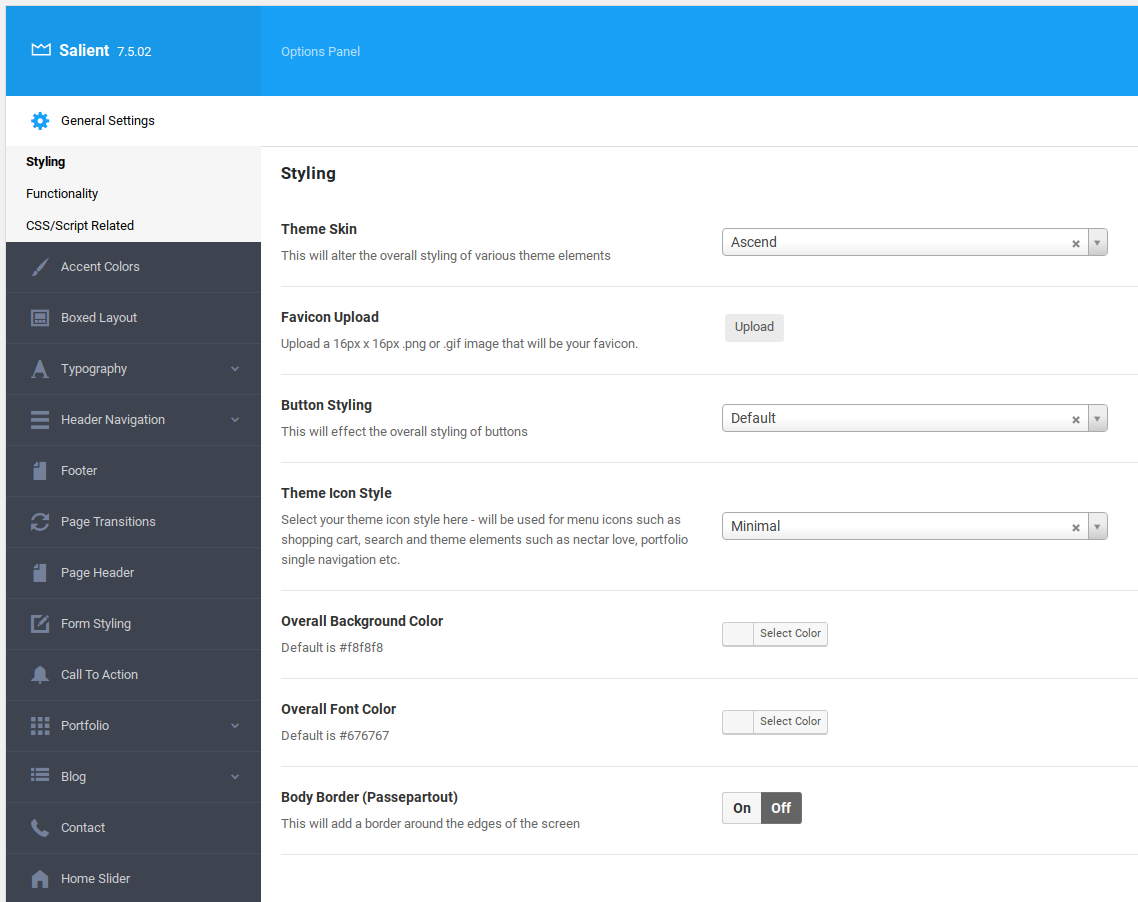 You can choose:
icon and button styles
background and font colors
typography
header colors, padding, and opacity
footer columns and credit text
…and more
Page Transitions and Animations
Salient includes a number of page transition and animation effects for your site.
By default, the current page will fade out when a link is clicked. Then an animated loading icon will display until the next page is loaded.
You can change the fade-out effect to a "center mask reveal" effect, revealing the new page expanding from the center.
If you stick with the loading icon, you can change the icon color or choose to upload your own custom icon (such as your logo). You can also customize the icon animation from a default spin to a "smooth spin" effect.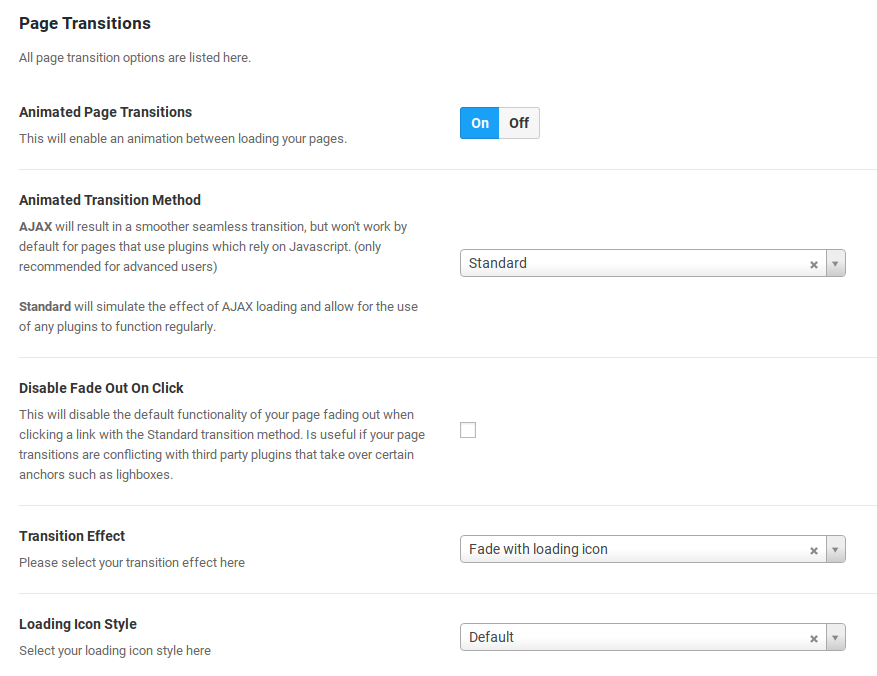 Global Call to Action Button
In the Salient » Call to Action menu, you can enable a "call to action" section that will appear right above your footer on every page of your site. You can customize the text, button color, link, and exclude it from appearing on specific pages.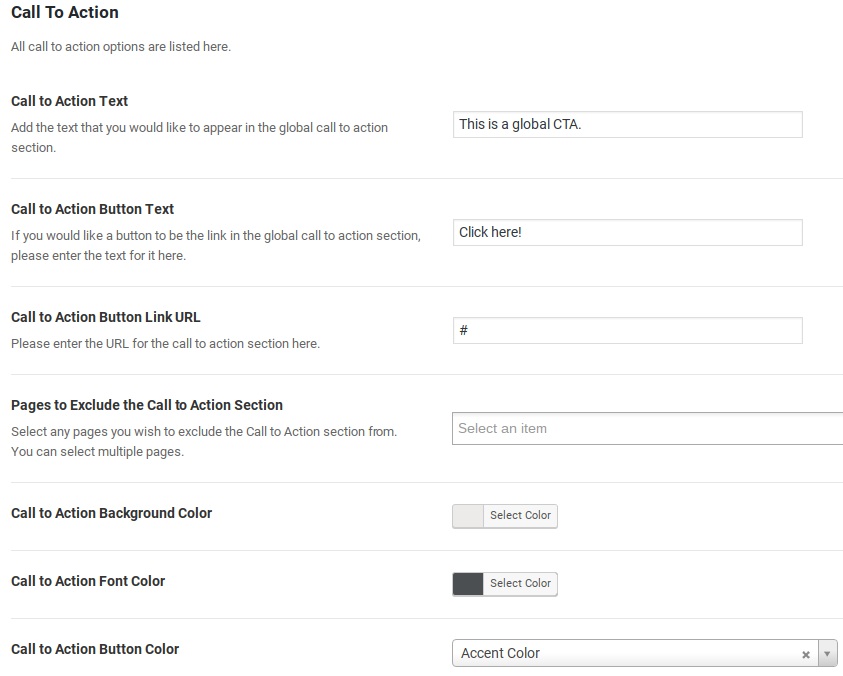 Built-in Slider
After installing the theme, you'll notice a few new menu options including Home Slider and Nectar Slider.
In order to activate the home slider, you'll need to create a page using one of the "Home" page templates.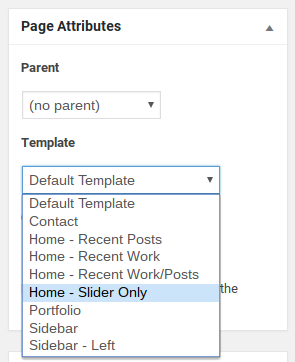 Then you have to go to Settings » Reading and set that page as your static front page.
You can add slides to the homepage slider by navigating to Home Slider » Add new. Here you can select images or videos to add and enter caption text and buttons if you like.
Images should be between 1600-2000px in width and a height of 700px. If they're higher than 700px, they will be cropped in wider screen sizes. Regardless of width, the image will be stretched to fit the whole screen, so smaller images will look very pixelated in larger screens.
To change the slider style and functions, you have to go to Salient » Home Slider. Here's where you can adjust the animations, autoplay settings, speed, etc.
Nectar Slider
The Nectar Slider can be used in other locations besides the home page. It includes many more options than the Home Slider.
Your slides are displayed by Location (locations act like categories). So, to create a slider, you have to add all the slides to a specific location.
In order to use your Nectar Slider, you have to place it with a shortcode.
When editing any post or page, you'll see a blue Nectar Shortcode button.

You can click this and then select your options to display the Nectar slider you created. Select "Nectar Slider" under "Elements," and then under "Location" select the location you added all your slides to.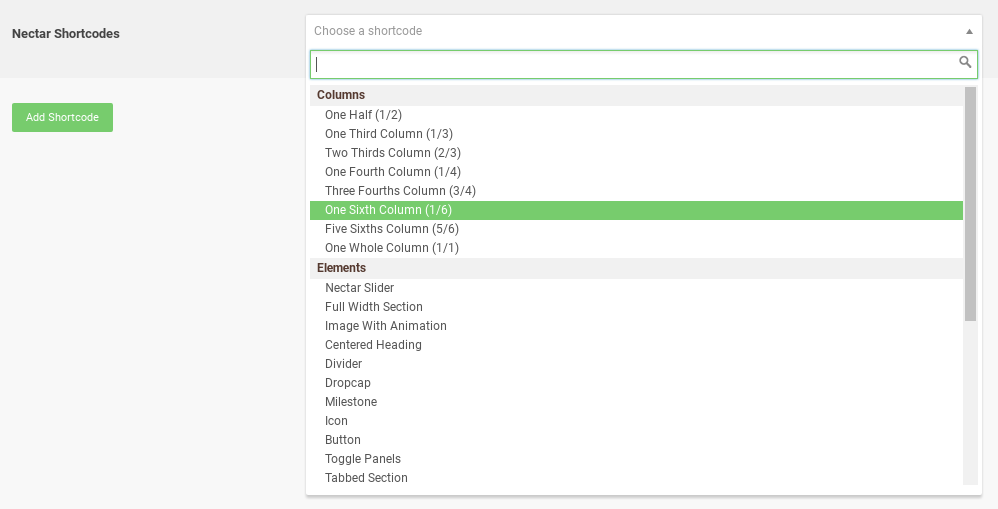 (If you're looking for an easier way to create sliders that you can use with any theme, we recommend the Soliloquy plugin.)
Portfolio Custom Post Type
Salient comes with a custom post type meant for your portfolio. You can customize the style and appearance of your portfolio items under Salient » Portfolio, and add your portfolio items by navigating to Portfolio » Add new. Portfolio items can be assigned categories and tags, just like posts.
It's important to keep in mind that because this portfolio custom post type is theme-specific, you'll lose all your portfolio information if you ever switch themes.
Support and Documentation
Six months of support from the developer are included with your purchase of Salient. Support is available via a ticket system.
Salient comes with a 16-page PDF document that provides a basic overview of the theme's main features and settings.
But if you want more detailed information and walkthroughs, you have to watch their tutorial videos. Unfortunately for those who can't use the videos or prefer not to, there are no transcripts or written tutorials available.
Many crucial instructions for using the theme are only available in video form, and many of the videos are over 10 minutes long. So, there's no way to search for the specific bit of information you need — you need to watch the whole video (and hope it has what you need so you don't waste more time).
If you prefer written tutorials to video, this is probably not the theme for you.
Alternatives to Salient
Salient is a pretty good WordPress theme, however there are other options on the market that you can explore. Our top 2 picks are: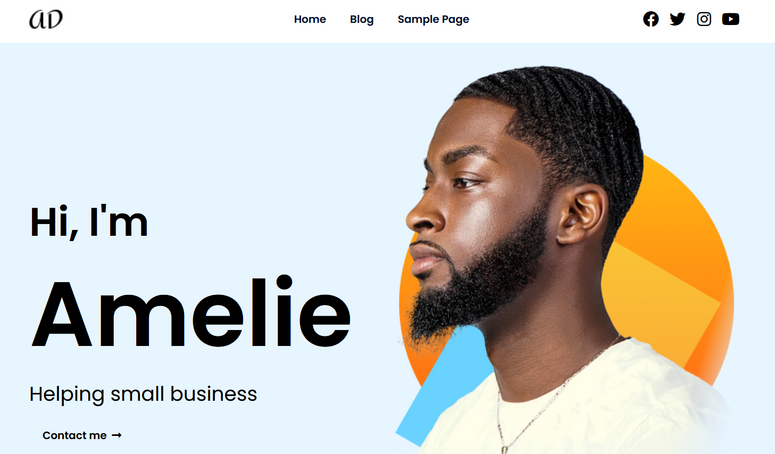 SeedProd is the best website theme builder for WordPress. It comes with prebuilt theme kits that you can import and customize using the drag and drop builder.
You can easily create custom themes, pages, and layouts for your WordPress site. There are tons of page templates that make it so simple to do this in a matter of minutes.
SeedProd comes with readymade page blocks like contact forms, countdown timers, image carousels, animated headlines, background videos, social profiles, and much more.
SeedProd is also a responsive WordPress theme and it's optimized for speed, so you can ensure your site loads quickly and looks great on all devices.

Thrive Themes is one of the most popular themes for WordPress. It is geared towards website owners who want to create a conversion focused website.
You can choose a premade theme and customize it to make a unique design for your site. The themes are responsive and mobile friendly with 100s of design elements included.
It comes with an intuitive drag and drog theme builder that makes it easy for anyone to build a stunning website.
Our Score
Salient is one of the most popular themes on Themeforest and is very highly rated.
If you don't want to learn any code, but want a theme that is highly customizable in every aspect, Salient may be a good choice. It has some unique and interesting features, such as the page transition animations, that will make your site stand out.
One possible issue you may have with the Salient theme (besides the lack of written tutorials) is that if you ever decide to switch themes, all the information you entered in the theme-specific features will be lost. That includes your portfolio, sliders, pages built with the visual composer, and every other Salient feature. According to WordPress guidelines, extra functionality should be created with plugins, not themes, because of this issue.
We give Salient 4 out of 5 stars. Here is the breakdown of our review scores:
Get Salient Now »