If you manage a blog with multiple authors you may be looking for a way to monitor user activity. The main goal of this being if something breaks you can look back and see what went wrong, who did it, and when it happened. I will show you how to gain this ability with the power of a plugin called Simple History.
I will start by installing and activating the Simple History plugin. To be able to use this plugin properly I will go to Settings » Simple History and configure a few settings.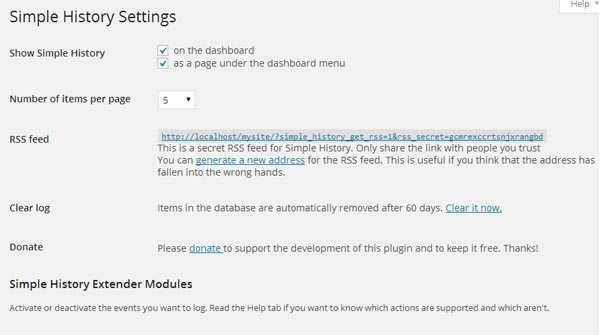 From here you can choose where to show the history or even use a secret RSS Feed to monitor the history should you want to hide it from other user roles. The plugin will innately show a few predefined actions such as logging in/out, wrong passwords, site changes, user profile changes, etc. If you have development experience and want to add a custom event the plugin allows this as shown on the plugin page:here.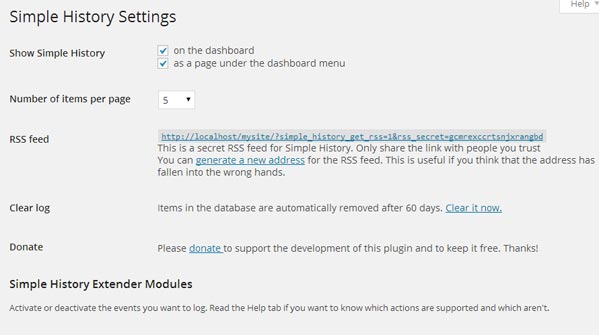 To save on space, the plugin will clear any history older than 60 days from the database or you can delete something by clicking Clear it now in the settings.
I hope this plugin helps you understand some of the actions that are going on in your site.
If you liked this article, then join ThemeLab on Twitter and Google+.