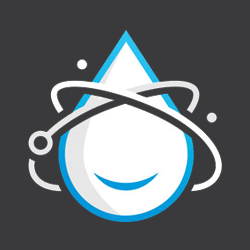 Liquid Web is a leading managed hosting company in the market. Their hosting services are optimized explicitly for popular apps such as WordPress, WooCommerce, and business email. At IsItWP, we work hard to negotiate exclusive deals on your behalf. Keep reading to find out how to get up to 72% OFF on the Liquid Web Hosting.
Redeem Liquid Web Coupon Code – Save Up to 72% OFF + Free SSL
In this article, we'll show you our exclusive Liquid Web deals for each web hosting option. You can also find how to redeem these exclusive Liquid Web coupon codes.
Click on any of the hosting options below to read more details on each service. If you'd rather cut straight to the chase and grab the coupon code, go for it.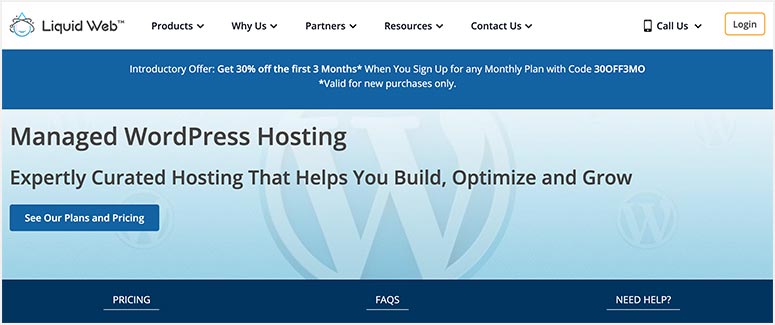 Managed WordPress Hosting by Liquid Web is popular for its reliable service, fast live support, automatic upgrades, staging environments, great storage, easy setup, full server access, and more.
With every plan, you get a free SSL certificate configured to your site automatically. It provides unlimited traffic/page views, automated daily backups, developer tools, application/software setup, and personalized datacenters.
Liquid Web Managed WordPress Hosting Pricing: Starts at $13.30 / month.
Get Managed WordPress Hosting Now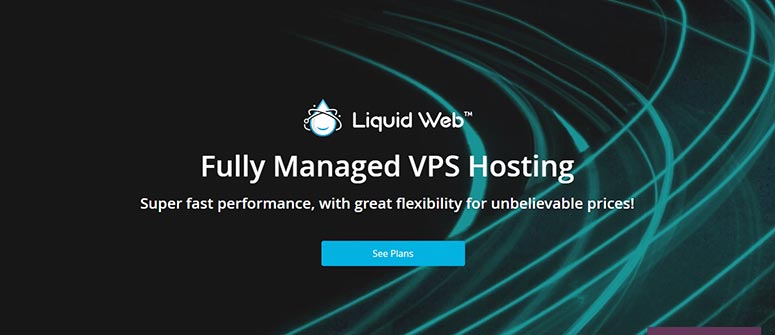 VPS Hosting by Liquid Web is a popular web hosting solution built ideally to host unlimited websites. It comes with local backups, DDoS attack protection, dedicated IP address, Cloudflare CDN, and more.
The VPS plan has an integrated firewall and advanced server security to keep your websites secure from any malicious activity. It also provides root access to fully customize your server settings.
Liquid Web VPS Hosting Pricing: Starts at $15 / month.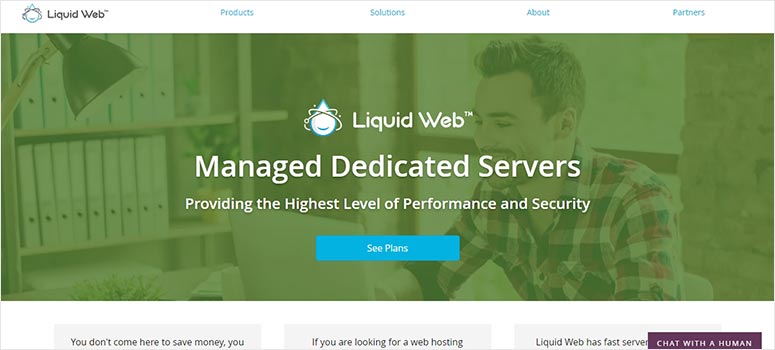 Dedicated Server Hosting by Liquid Web is a fully managed hosting service with high performance and top-level security. It comes with powerful server resources for both Linux and Windows setups.
Each dedicated server is PCI compliant and firewall-protected. Liquid Web also provides vulnerability assessment and web application protection to let you host your website and applications in a secure environment.
Liquid Web Dedicated Hosting Pricing: Starts at $99 / month.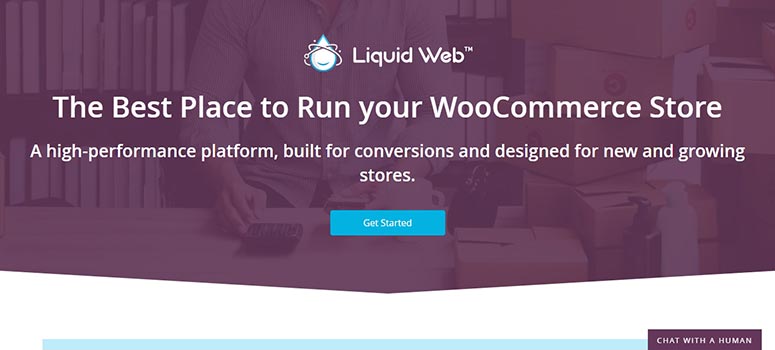 WooCommerce Hosting by Liquid Web is a complete package that comes with over 1000 eCommerce themes, product variations, product catalogs, comprehensive plugins, and a lot more.
With WooCommerce hosting plan, you can also increase your conversions, manage store inventory, add coupons and deals, insert product images, and create staff accounts. It offers built-in SEO support to help rank your eCommerce website.
Liquid Web WooCommerce Hosting Pricing: Starts at $39 / month.
Use our Liquid Web coupon code to get 72% OFF WordPress hosting.
Get Coupon

»

Get Up to 72% OFF on your Liquid Web hosting plan
No Code Required. Click the button to claim deal.