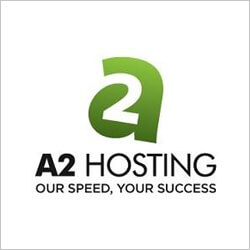 A2 Hosting is a popular web hosting provider with dedicated, VPS, shared, reseller, and managed WordPress hosting plans. They also offer a free SSL certificate, cPanel account, unlimited storage, 1-click WordPress installers, and more. As an IsItWP user, you can get 66% OFF the price using our A2 Hosting coupon code!
Redeem A2 Hosting Coupon Code – 66% OFF + Free Site Transfer
A2 Hosting is one of the fast and reliable WordPress hosting companies in the world. It focuses on website speed and performance, making sure that you get the fast page load time.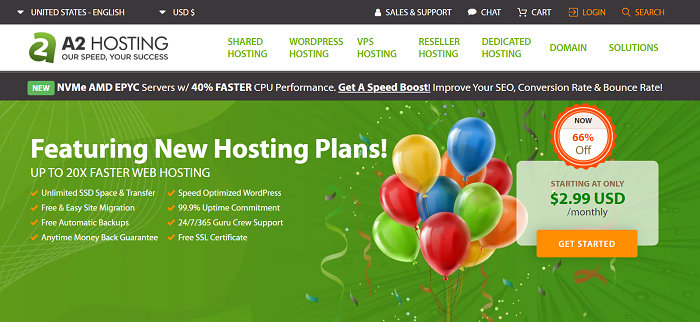 It provides auto WordPress installation, pre-configured security settings, free SSL certificates, global data centers, and cache solutions. A2 Hosting is a perfect choice for beginners to advanced users.
With WordPress hosting, it also offers shared hosting, dedicated hosting, and VPS hosting plans. If you'd rather cut straight to the chase and grab the coupon code, go for it.

A2 Hosting has a powerful WordPress hosting plan built specifically for your website or blog. It comes with 2 options: Shared WordPress and Managed WordPress.
Shared WordPress
The Shared WordPress plan is for beginners and developers. It has 3 pricing options from lite to turbo servers, making it ideal for single site users to unlimited websites.
All plans come with free SSL certificate, unlimited storage and transfer, free site migration, easy control panel, and more.
Managed WordPress
The Managed WordPress hosting plan is perfect for non-technical users, business owners, and beginners with less or no knowledge of code. It also offers 3 pricing plans, and you can choose a plan depending on your requirements.
Each plan ships with multiple features, including Plesk control panel, site staging, free Jetpack license, site migration tools, automated backups, and more.
A2 Hosting shared / managed WordPress Hosting Pricing: Starts at $3.92 / month.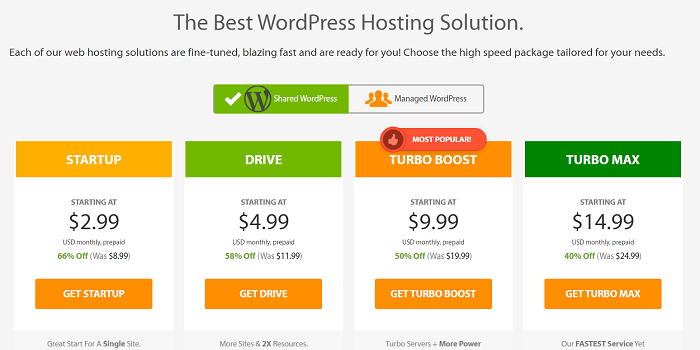 A2 Hosting Shared Hosting has a Shared Hosting plan for users who're looking for an affordable solution on shared servers. By sharing resources, the website speed and security doesn't effect at all.
Like all other A2 Hosting plans, this plan also includes a free SSL certificate, site migration, and control panel. All web hosting servers are optimized to perform fast and out of the box.
A2 Hosting Shared Hosting Pricing: Starts at $2.94 / month.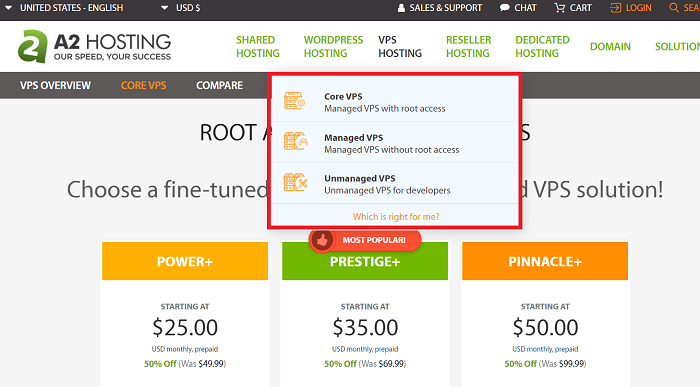 The A2 Hosting VPS (virtual private server) solution is a popular service in the hosting industry. It's divided into 3 types: Core VPS, Managed VPS, and Unmanaged VPS.
Core VPS
The Core VPS hosting plan is a fully managed hosting solution with live 24/7/365 support from experts. It also gives you root access to manage and control your servers.
Managed VPS
The Managed VPS hosting solution is very similar to the Core VPS plan. However, it gives you access to a control panel for server management, making ahead of a simple VPS plan.
Unmanaged VPS
The Unmanaged VPS plan is for developers who want to choose their Ram, disk space, and data transfer service. It's the pay-as-you-go solution, which means you'll only pay for the services and resources you use.
All VPS plans are fully secured for software, hardware, and network. You can also get in touch with their amazing support team for any questions or queries.
A2 Hosting VPS Hosting Pricing: Starts at $25 / month.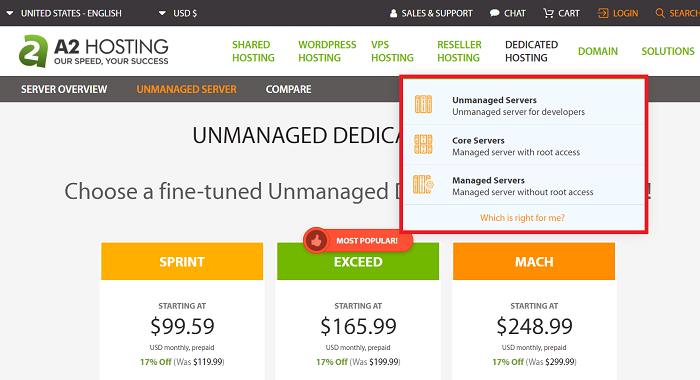 The A2 Hosting Dedicated Server solution comes in 3 types: Unmanaged Servers, Core Servers, and Managed Servers.
Unmanaged Servers
If you're a developer and looking for a more robust solution than a VPS, then A2 Hosting Unmanaged dedicated server is well-suited for your requirements. It comes in different pricing plans and complete server access to host your websites.
Core Servers
Core Servers or dedicated root server is a managed platform with root access for developers to control the server resources. It has a simple control panel for easy account management.
Managed Servers
Managed Servers are for enterprise businesses and eCommerce solutions. It's a fully managed platform with no root access, which means you can rely on the amazing team of experts to manage your web hosting server.
All Dedicated Server plans include free SSL certificate, site transfers, and other features.
A2 Hosting Dedicated Server Hosting Pricing: Starts at $141.09 / month.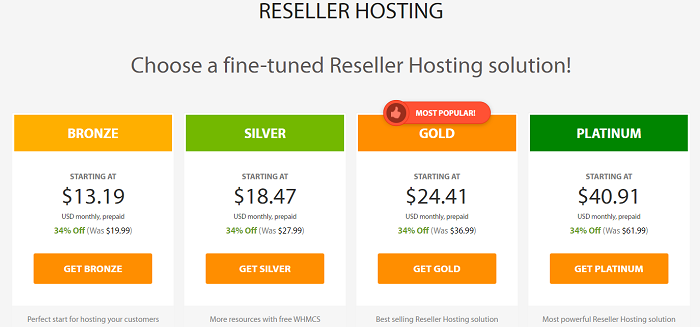 The Reseller Hosting by A2 Hosting is powerful, reliable, secure, and high-performing to host unlimited websites. It allows you to create cPanels for your users, so they can get a complete setup for their websites.
With each plan, you'll get free SSL and SSD, WHM control panel, 24/7 customer support, and tons of other useful features.
A2 Hosting Reseller Hosting Pricing: Starts at $9.80 / month.
Our A2 Hosting deal will give you 51% OFF!
Get Deal

»

Get 51% OFF on A2 Hosting Premium WordPress Hosting!
No Code Required. Click the button to claim deal.