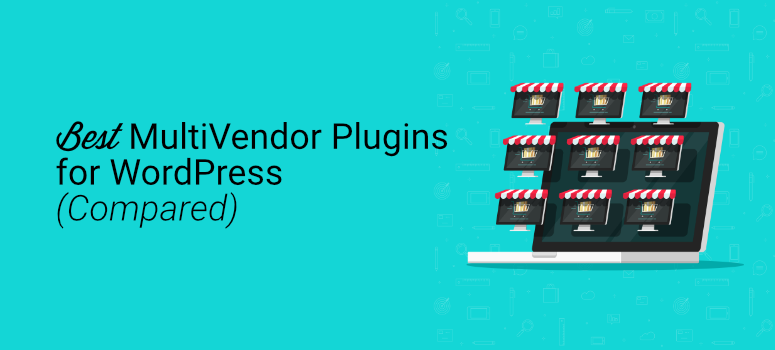 Are you looking for the best multivendor plugins for your WordPress site?
Business owners use multivendor plugins to turn their site into a marketplace similar to eBay or Amazon. Instead of a long, confusing process, a multivendor plugin makes it possible to transform your site in minutes. Beginners and experts alike can navigate the process and run their own online marketplace in no time.
Let's look at a few benefits of adding this kind of plugin to your site.
Why Use a MultiVendor Plugin on Your WordPress Site?
There are several reasons you might want to use a multivendor plugin on your WordPress website.
1. Easier Site Management
A multivendor store relies on its vendors to manage their stores individually, which takes the workload off of you. Online marketplaces use automation to carry out tasks instead of relying on you to perform them manually, which saves you time, resources, and hassle.
2. Cost Effective
Having a multivendor marketplace saves e-commerce business owners money because it lets them sell a larger variety of products to a wider audience. This allows them to cater to more people without having to maintain inventory.
3. Sell Various Products
An online marketplace allows vendors on your site to sell many different kinds of products, whereas owning one store limits how much you can sell. This gives you access to more revenue, traffic, and engagement.
Now that we know the benefits of having a multivendor plugin on your website, let's look at the top choices currently on the market.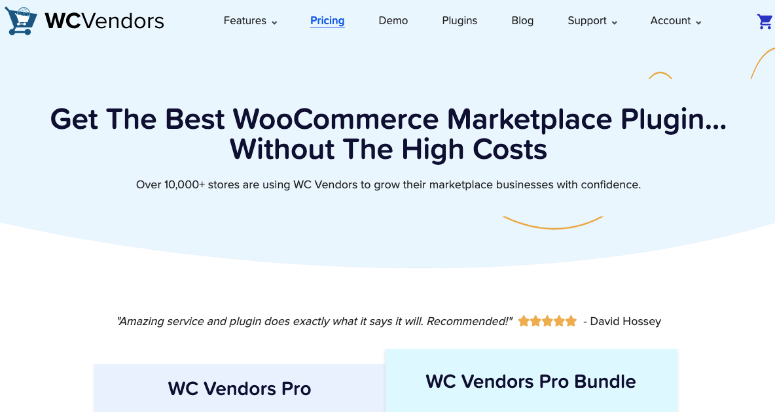 WCVendors is a popular multivendor plugin for WordPress. With WCVendors, you can create a full-fledged marketplace on your WordPress site.
WCVendors comes with an integrated frontend dashboard that seamlessly blends in with your WordPress theme. Vendors can easily manage their online stores through your marketplace including products, orders, and coupons.
You can set commission rates per vendor, per product, or globally depending on your needs. You can also choose from a fixed fee, a percentage, or a combination of both. Repay your vendors with a tiered commission system based on their product sales, product price, or total sales.
The premium subscription, WC Vendors Pro, comes with added benefits including product SEO, backorders, custom product edit contact forms, reports, order notes, and more.
Get started with WCVendors today.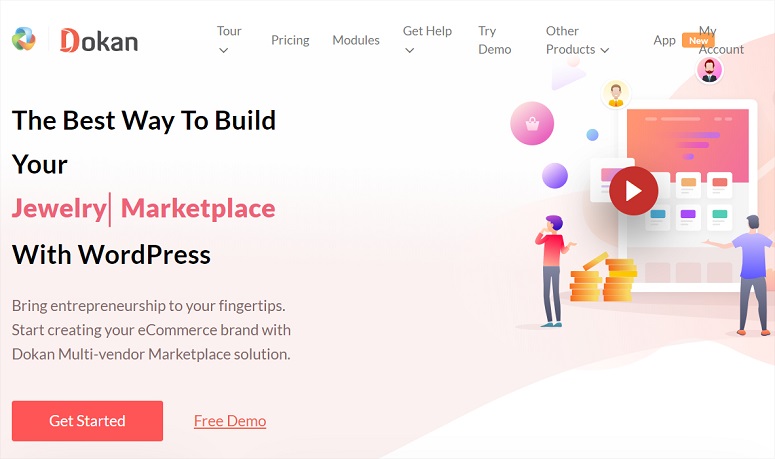 Dokan is another great contender for your website. In just a few simple steps, you can easily turn your site into an online marketplace.
Dokan comes with a customizable storefront that makes it easy for vendors to take full control of their products. It integrates with any theme that works with WooCommerce so you have endless options to choose from.
This plugin also supports multiple payment gateways such as Stripe and PayPal. Additionally, you can view store sales reports in-depth as well as see an overview of each vendor's store's performance. No coding knowledge is needed to start running a multivendor business online.

YITH WooCommerce Multi Vendor is a flexible WordPress plugin that turns your site into a multivendor business in just a few simple clicks.
This plugin supports the selling of both digital and physical so you have more options for vendors. Choose commission rates, allow users to sell and edit their own products, manage coupons, and much more. You can generate advanced reports to monitor your site's performance and pay your vendors manually or automatically.
With YITH, you can also export data in CSV to be used outside of WordPress, specify terms and conditions, and let users ask pre-sale questions directly to the vendors.
Get started with YITH WooCommerce Multi Vendor today.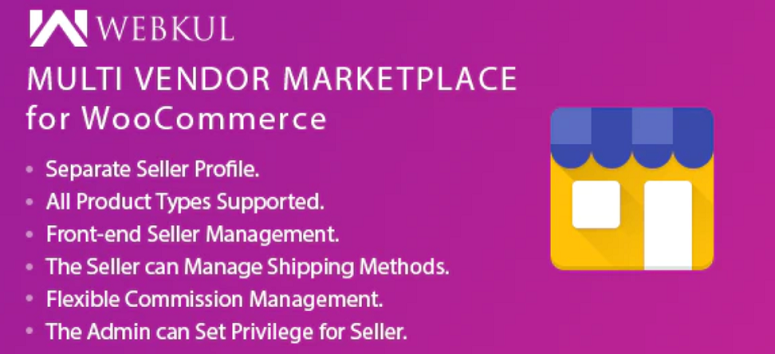 WordPress WooCommerce Multi Vendor only takes a few steps to turn your eCommerce site into a fully-fledged multivendor platform.
You can have multiple sellers with separate seller profiles that gives them flexibility over their products. Vendors can add products directly from the seller panel and edit their information in seconds. Customers can give ratings and reviews,
WordPress WooCommerce Multi Vendor is completely SEO friendly so it's easy for customers to find your multivendor site. It comes with invoice management, seller reviews and ratings, seller profiles, order management, and much more.
Get started with WordPress WooCommerce Multi Vendor today.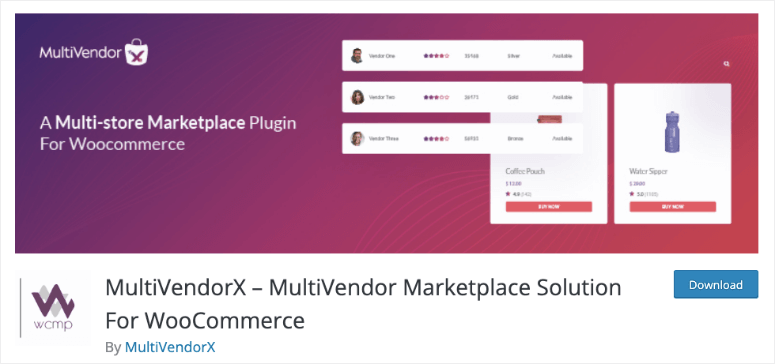 MultiVendorX is a free plugin that transforms your eCommerce store into an online marketplace. Vendors can easily check their store transactions, commissions, refunds, withdarawls, and partial-refunds.
You don't need any coding knowledge to get started with MultiVendorX. It offers round-the-clock support and regular updates to ensure full-time security and an enhanced user experience.
Displays registered vendors, top-rated products, product categories, and more. Allow any payment option supported by WooCommerce and easily view vendor details. Its personalized dashboard is user-friendly and allows vendors to easily manage their shops.
Get started with MultiVendorX today.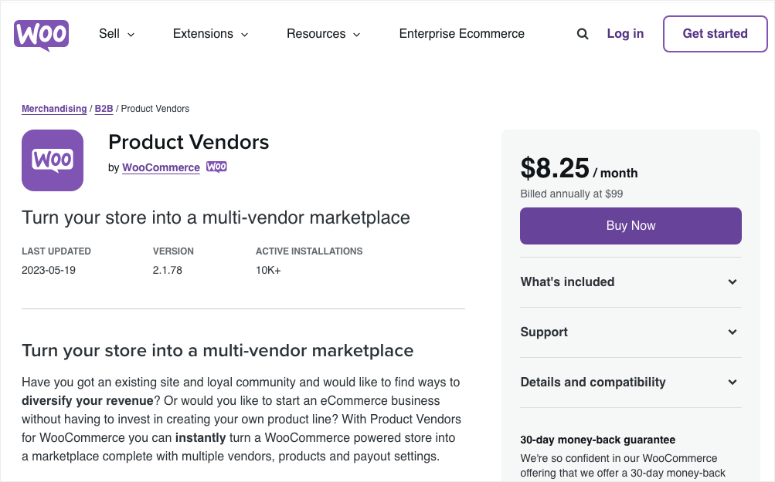 WooCommerce Product Vendors is a powerful tool that turns your online store into a multivendor marketplace. It lets you sell both physical and digital goods so there's no limit to the type of products you can sell.
This plugin allows vendors to manage their own products, set specific commission rates, control their profiles, add notes to orders, view reports, and much more. Marketplace owners can accept and approve vendor applications, set up vendor admins, enable commissions on sales at a set amount, make payments to vendors, and more.
Get started with WooCommerce Product Vendors today.

WCFM Marketplace is a solid option for a marketplace solution for WordPress. It's a free, frontend solution that's beginner friendly and helps you set up your multivendor site quickly.
With this plugin comes powerful features that give site owners total control over their marketplace. Set commission rules for vendors, set up the withdrawal rule and give payments to vendors, configure refund settings, define store policies, and more.
WCFM Marketplace also supports multiple payments gateways, including Stripe and PayPal. It also integrates with most popular WordPress plugins so it's easy to set up your multivendor site.
Get started with WCFM Marketplace today.
And there you have it! These are the best multivendor plugins you can use for your WordPress website.
We hope you enjoyed this article. If so, feel free to check out our list of resources on the top WordPress plugins. It breaks down the best plugins on the market so you can choose the right ones for your WordPress site.