In the wonderful world of the web there can be incredible people out in your comments and there can be those who are harmful to people's experience on your site. As a single person it can become difficult with a growing site to ensure all of the bad comments are dealt with in a timely fashion without help. Your users can help you find and remove these types of comments if you add the ability. In this article, I will show you how to allow users to report comments on your WordPress site.
Start with installing Safe Report Comments plugin. After activating it you will go to Settings » Discussion and ensure the box next to "Allow comment flagging" is checked. Below that you can decide how many reports you think should be needed to send a post to moderation.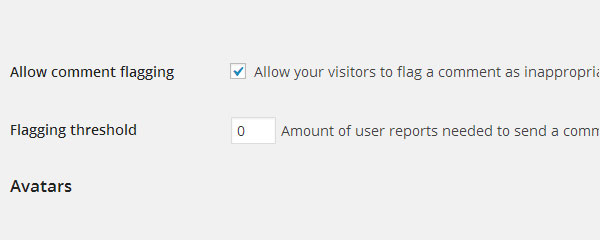 A link called "Report comment" will now appear below each comment on your site that users can click on to report it. When a comment is reported more times than it's threshold it will be put in for moderation. From there the site administrator can edit, approve, or delete the comment.


I hope this article helped you moderate your comments.
If you liked this article, then join ThemeLab on Twitter and Google+.