Are you looking for a light weight theme that tells a story within your website? Well Parallax Pro is the perfect theme for you, it keeps your page content in proper narrative order, giving you a simple vertical design for easy visual eye movement and flow. Let's take a look at the Parallax Pro review and find out why it can be an excellent choice for your business website.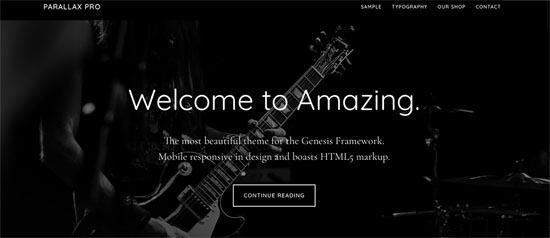 About Parallax Pro
StudioPress, the popular WordPress theme developer, is the creator of Parallax Pro.
In this theme, the background image will keep moving as you scroll down. Parallax Pro divides your content into parts, with a clear connection between them. This allows your visitors to read it like a real story, with no pause or break, and leads them right to your call to action.
One great bonus with Genesis themes is that there is only a one-time purchase fee with lifetime updates.
Features of Parallax Pro
Parallax Pro theme offers tons of unique features. From customizing your theme to its widget area, the theme's easy set up will allow you to get your site up and running quickly with no hassle.
Here are some key features that make Parallax Pro theme a great choice for your blog.
Theme Options
You can use the theme options to get your new site up and running in minutes, and start customizing your site with just a few clicks of the mouse.
Theme Customizer
The theme customizer allows you to tweak the theme's styles. With this theme you can change the background image to whatever you want it to be. Having a background image grabs the users' attention and pulls them more towards your site.
Parallax Pro also allows you to see a preview of the changes you make to your site. This is a great feature because it allows you to play around with different looks without changing what your visitors see.
Also, you're not constrained by a limited number of skins to choose from for your site. Parallax Pro comes with a color picker that allows you to choose any accent color. You can even enter the hex code of the color you'd like to use for your site.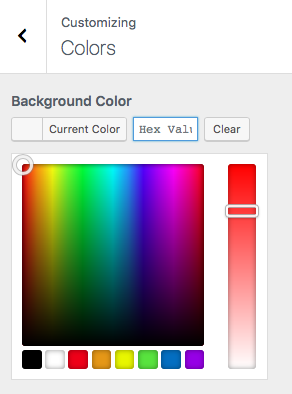 eCommerce
This is a flexible eCommerce theme that is pre-styled for WooCommerce so you can easily set up your online store to make money online. The benefits of an eCommerce theme are that it provides comprehensive descriptions of products helps you to track the buying habits of your customers.
Also, using a WooCommerce ready theme means that the store will look nice without the user having to style it with CSS. It enables you with features like up-selling and cross-selling, without any hassle. It is also mobile friendly, so you don't have to worry about creating different versions for different devices.
WooCommerce comes with the flexible shipping option which makes it easier and faster for you to deliver your products anywhere around the world.
Customizable Header
Parallax Pro allows you to use custom background image. Apart from that you can also add a custom logo image to highlight the brand logo of your business.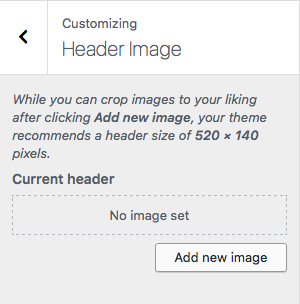 Homepage Widget Areas
You can build up your site with 5 homepage widget areas that you can customize to fit your brand.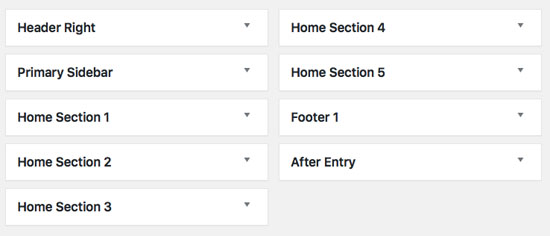 Also, there are 5 different home section widget areas and a header right widget.
The primary sidebar displays your older posts and pages. This way those articles will still be getting traffic.
There is 1 widget area for your footer. In the footer, you can add several different widgets like contact details, custom links, and a subscribe box to catch the users' attention.
Not many themes offer an After Entry, but the Parallax Pro does and it is an extremely handy feature. Without this feature, you'd have to manually add your message at the end of each blog post, which can be painstaking especially if you've hundreds of pages.
Mobile Responsive
Having a non-responsive theme can frustrate your users and cause lower search engine rankings so a mobile responsive theme is important. And StudioPress Parallax Pro is mobile responsive, meaning your website will be perfectly optimized for every browser, device, and screen size.
Documentation and Support
With Parallax Pro you get access to detailed, step-by-step tutorials on how to set up the theme for your site just like in the demo.
Parallax Pro is available for a one-time purchase fee which allows you to use the theme on an unlimited number of sites. You also get access to unlimited email support. StudioPress is known for the quality and speed of their user support.
If you're a fan of the Genesis framework, you can save a lot of money by investing in StudioPress ProPlus. With a one-time fee, you get access to all StudioPress themes, plus lifetime updates and support. You'll also get automatic access to any new themes they release in the future.
Our Score
Parallax Pro is a theme good for corporate companies, agencies, and freelancers. It is the perfect eye catching theme that leads your visitors to your call to action.
We give Parallax Pro 5 out of 5 stars. Here is the breakdown of our review scores:
Get Parallax Pro Now »