Looking for a WordPress theme for your personal blog or photography site? Creative is a goal oriented theme with options to display your posts, photos, and videos beautifully. In this Creative review, we'll show its features and help you decide if it is the right theme for your needs.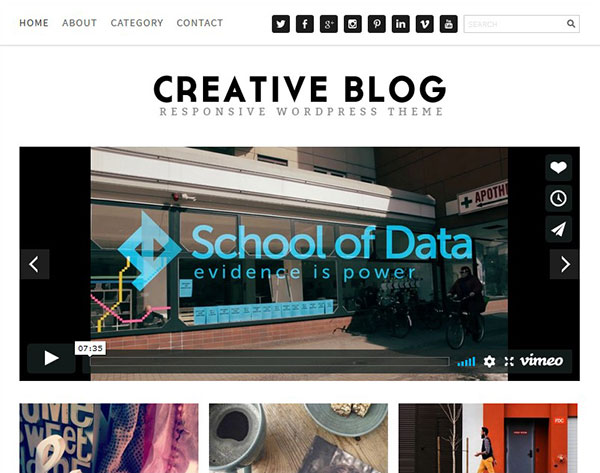 About Creative
Creative is a theme by Mojo Marketplace, known for their unique and stylish WordPress themes and other products. This theme is great for the photographers, bloggers, and small businesses. It is flexible to use for magazines too.
It has a great support and documentation to make the set up easy for the developers. The features are well explained in the available videos.
Features of Creative
Creative theme has a beautiful design. It is very easy to copy the demo to your original site and make its look as it is in the demo.
The theme is not bloated with features. Simple footer widgets, background image and color, social links and other needful options make this theme simple yet great.
Let's take a look into the features of Creative theme:
Social Links
Once you install and activate the Creative theme, you can go to theme settings and add your social links easily. This theme allows social channels like Facebook, Twitter, Instagram, Google+ and more.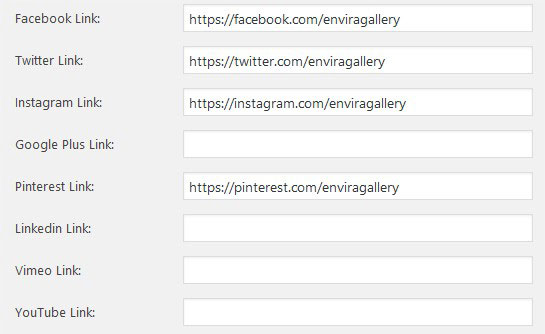 The social icons will display alongside the search bar above your logo in the theme header section. If you leave a field blank, the icon for that social channel will not appear on your site.
Image and Video Slider
Homepage has a slider section that will appear below the logo. This slider section comprises of your website posts with their featured images and videos.
Simply edit one of your blog post that you want to add in the slider section. Make sure that this post has a featured image attached to it. You need to scroll down the visual editor and check mark to Show in Slideshow option in Custom Meta Box.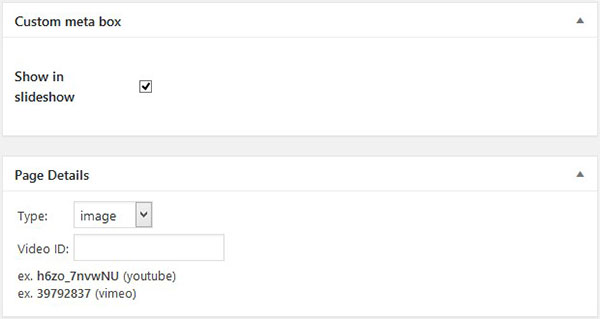 This post will appear in the slider of your homepage. Make sure that the featured image size is 800px wide and 365px long.
To add the video in the image slider, you need to get the embed link from YouTube or Vimeo for your video. Simply add the embed code in your post and mark it Show in Slideshow.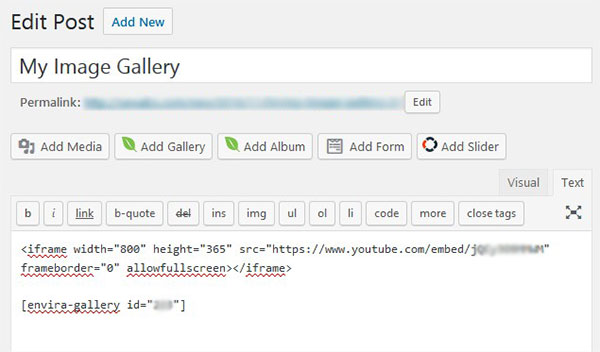 In the Page Details section, you need to change the Image option from the dropdown to YouTube or Vimeo.

Make sure to add the code correctly in the Page Details section and your video will appear in the slider beautifully.
Background Image or Color
Background image or color will make the match easy with the logo. Using similar and attractive colors in the background or an image that resembles to your logo will look great.

The background image and color settings are available along with the logo option. You can upload your logo and add the background image or color from Creative theme settings easily.
Footer and Footer Widgets
There's a long footer in the Creative theme divided into two horizontal sections. The section below is for the copyright text that can be added from the theme settings easily.

This textbox also allows HTML, so you can add links to the developer. The copyright text will appear in the bottom right corner of your website.
However, there is only one widget area for the section above the copyright area. This widget area will take as many widgets as you add, but the section will be divide the space equally for each widget. It is recommended to add 4 widgets only to make a beautiful footer.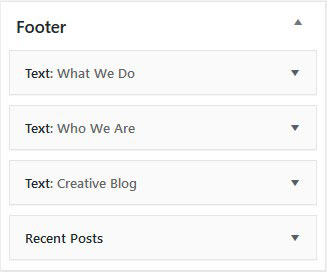 Mostly themes has separate footer widget areas for each section, so you know that how many sections you have. Creative gives you the space to choose and add the widgets in the footer with your need.

This is how your footer will look like after adding the widgets and copyright text. You can see the horizontal division of the footer.
Browser Compatible and Responsive Theme
Creative theme is compatible to all the industry best browsers. It is developed to match the latest code standards which helps to prevent your site from any crash.
It is a fully responsive theme that means your website will display beautifully on all mobile devices irrespective to any screen size or resolution.
Documentation and Support
Creative theme has a detailed documentation that clearly explains how to get your site/blog up and running quickly and easily.
Creative is available for a one-time fee of $59 for a single site license. You can also purchase a 5-site license or a developer license. If needed, you can also include addon services with your purchase, like WordPress theme installation and WordPress site backup.
You can post your support questions by logging into Mojo marketplace. DessignThemes, the team behind Creative resolves all the support queries in a timely manner. However, you can also email them for any questions.
Our Score
Creative is best WordPress theme for personal blog, architecture, photography or illustrations in the Mojo marketplace. With Creative, you can easily get your site up and running. In case you need assistance, you can easily find a solution by referring to the documentation.
The intuitive and minimalist theme design and the options panel makes the customization easy.
We give Creative 4.2 out of 5 stars. Here is the breakdown of our review scores:
Get Creative Now »
If you liked this article, then please consider following us on Twitter and Facebook. If you have any questions, please let us know by leaving a comment below.