SiteGround is a leading web hosting service provider. It emerged strongly and steadily in a highly competitive industry and established itself as reputable organization. It hosts millions of websites from every corner of the planet.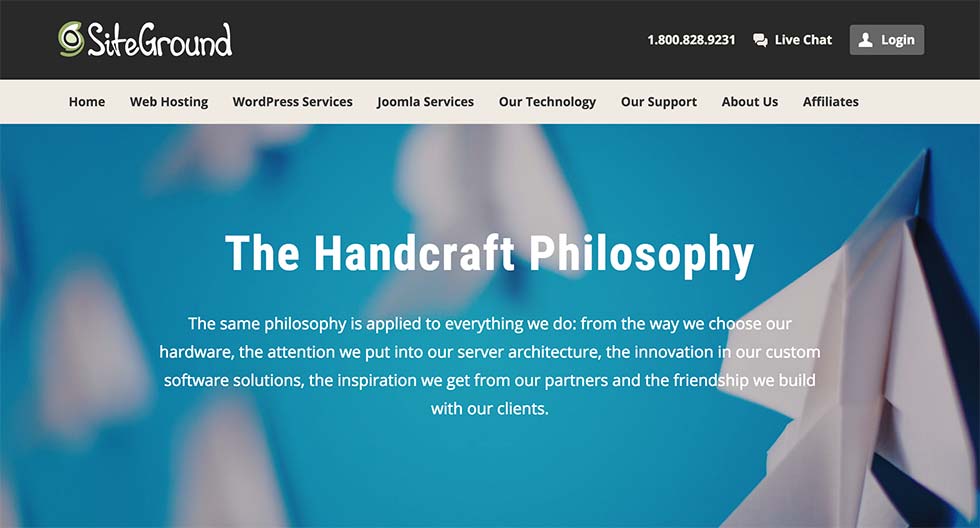 About SiteGround
Siteground was founded in 2004. Currently the company's headquarter is located in Sofia, Bulgaria. The company employs 280+ professionals and has 6 office locations in Bulgaria, Spain, UK, and USA.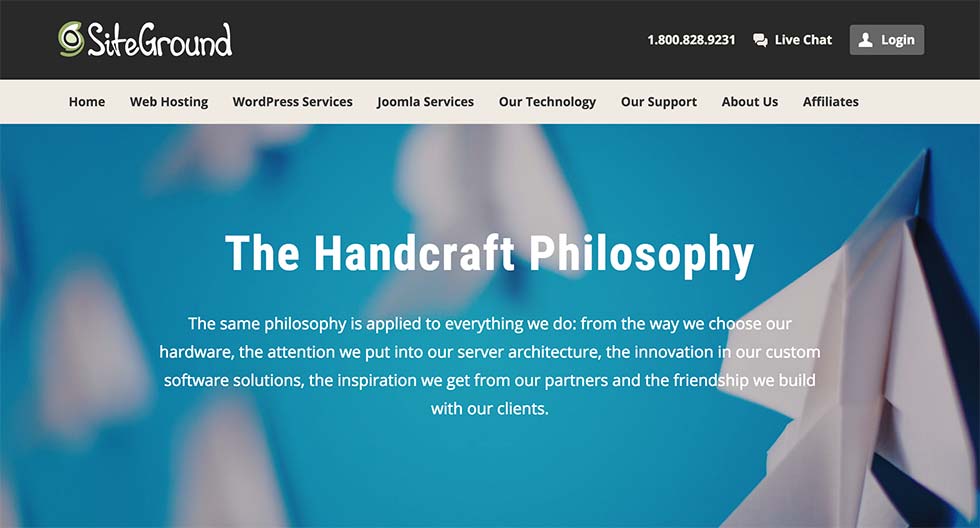 The company's motto is 'Craftsmanship: Handcrafted is never a one-size-fits-all!'. It reflects in their technology and the people behind it. Siteground has data centers in three continents North America, Europe, and Asia (USA, The Netherlands, and Singapore). It uses CentOS, Apache, MySQL, PHP and WHM/cPanel for its servers.
SiteGround works with many open source projects by sponsoring conferences and events. It also offers optimized solutions for different open source applications like WordPress, Drupal, Joomla, and Magneto.
Hosting Plans
Like many of its competitors, SiteGround offers a comprehensive set of hosting plans to meet the needs of different clients. Their hosting plans include shared, cloud, and dedicated hosting plans.
Their Startup shared hosting plan starts at $9.95/mo which is currently available on sale at $3.95 per month. The next levels in the shared hosting are GrowBig and GoGeek plans.
Siteground also offers flexible and highly scalable cloud hosting plans starting from $60 per month. There are three more levels for cloud hosting or you can create your own custom plan based on your own requirements.
Siteground also offers dedicated servers in three different levels.
Pricing
All the hosting plans offered by Siteground are available on competitive rates. The pricing plans allow beginners as well as enterprise clients to find the perfect plan for their needs.
Shared Hosting – Starting from $3.95/month (60% OFF the regular $9.95/mo. )
Cloud Hosting – Starting from $60/month
Dedicated – Starting from $229/month
I'm using SiteGround to host WordPress sites. They offer all the premium features of the top-end managed sites, but at a fraction of the cost.
Features
All users whether they are beginners or advanced, need the right amount features to be able to run their sites smoothly.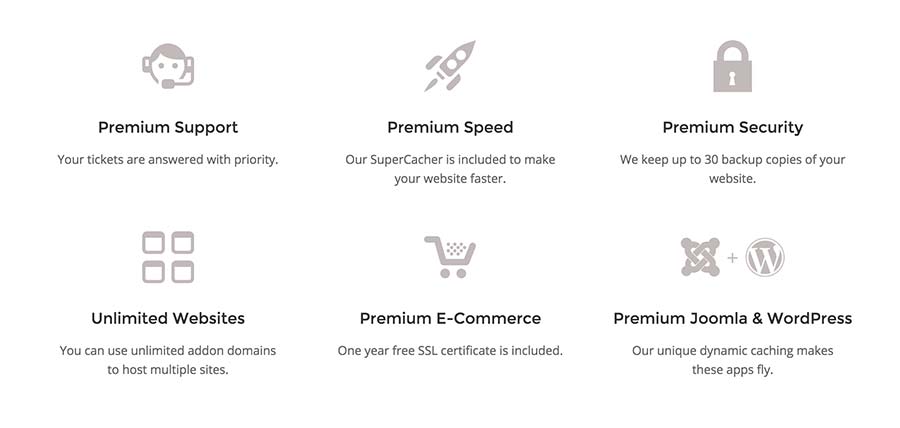 Super quick website migration by a professional team, also best technical support, fast and sharp. I'm surprised and glad.
Let's take a look at the features offered by all SiteGround hosting plans.
Free domain name
Free Setup and transfer
30 Days Moneyback Guarantee
99.9% uptime guarantee
Unlimited Bandwidth
Unlimited Email Accounts
Unlimited Databases
Optimized cPanel dashboard
Shell / SFTP / FTP access
Free Daily Backup
Free Cloudflare CDN
Ease of Use
Most users don't know much about the technical aspects of hosting websites. Let's see how SiteGround makes it easier for their users to manage their web hosting accounts. We will also take a look at the tools offered to make things easier for customers.
Free Setup and Transfers
SiteGround offers to move your website from your old hosting company to SiteGround servers for free. Transferring a website can be a lot of hassle and many users end up breaking their site during the process. SiteGround's free setup and transfer service can move your Static, WordPress, Joomla, Drupal, site to SiteGround at no extra cost and with minimum downtime.
Handcrafted cPanel Dashbaord
cPanel is the easiest way to manage your hosting account. All SiteGround offers a beautifully integrated cPanel dashboard with all their hosting packages. cPanel gives you access to use all the tools offered by your hosting plan using a web based interface.
24/7 Support and Documentation
Siteground offers easy to understand documentation which is constantly updated with new information. This is very helpful for users who want to solve their issues by themselves. However, many customers need more guided help. SiteGround has 24/7 Live chat support system where you can get things fixed almost instantly.
Customer Service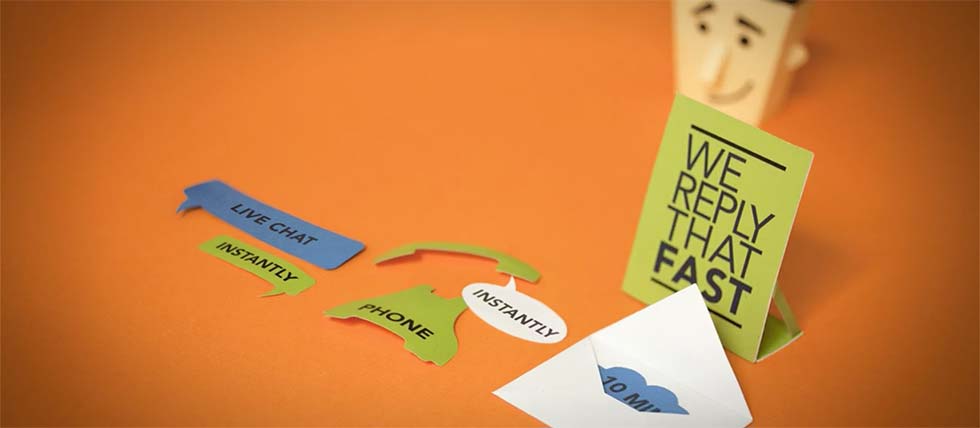 Users need human touch to help them feel comfortable. Customer service is an important part of any company's success. SiteGround's customer support is a living proof of that.
There are multiple support options, customers can choose an option based on the urgency of their questions.
24/7 Live chat support
Support Ticketing System
Phone Support
Tutorials and Knowledgebase
SiteGround Webinars
They are immediately there, no matter the hour. Timely, responsive, thorough and caring (an often overlooked trait in tech.) Hats off to the Siteground support for being there when we need them the most.
The company spends a lot of their resources on training, hiring, and managing a great support team. They are skilled professionals and experts and know how to translate technical jargon into simple words.
Unlike other web hosting service providers, SiteGround's support team does not shy away from application specific questions. Like if you have a question about your WordPress site, you can ask and get free help.
Our Score
Based on our own evaluation, we are highly impressed with the quality of service and support offered by SiteGround.
We believe that customers need the perfect balance of latest technologies and ease of use. SiteGround achieves this balance and on top of that their incredible support team is unmatchable. This forces us to give SiteGround 5/5 stars.