A floating element that stays on the side of your screen is more likely to gain a user's attention over a static object. You can put your most important content there, like your email list form. In this article, I will show you how to create a floating sidebar widget in WordPress.
I will start by installing and activating the Q2W3 Fixed Widget plugin. After the plugin has been activated I can go into Appearance » Widgets find the widget that I want to make sticky on my page. On all of my widgets there will now be a check box titled Fixed widget I will need to check it and then save the changes.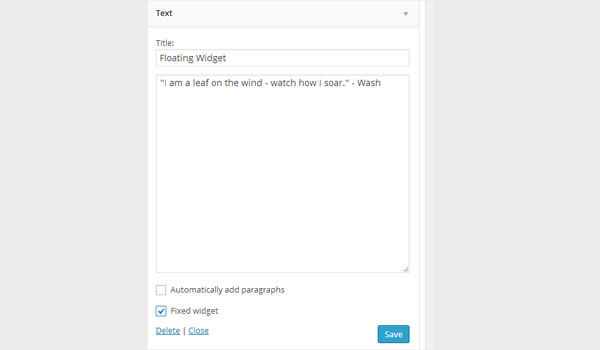 Any widget where this box is checked will now float on the side of the screen even when a user scrolls down. For some people that will be enough but, if you want to style your floating widgets or give them their own custom IDs you can edit the settings under Appearance &raquo Fixed Widget Options.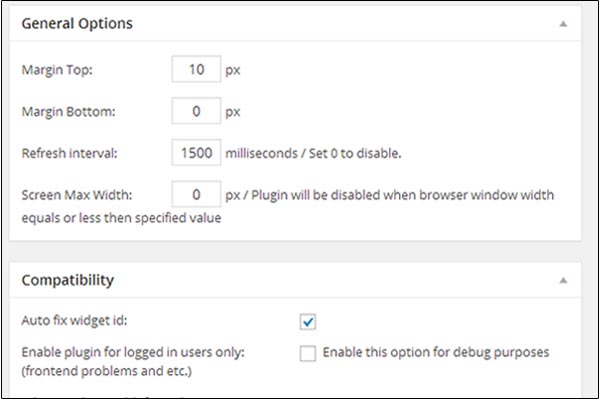 Whether you are looking to increase the number of clicks on a link or trying to bring a point across I hope this plugin helps you gain some control over your widgets.
If you liked this article, then join ThemeLab on Twitter and Google+.