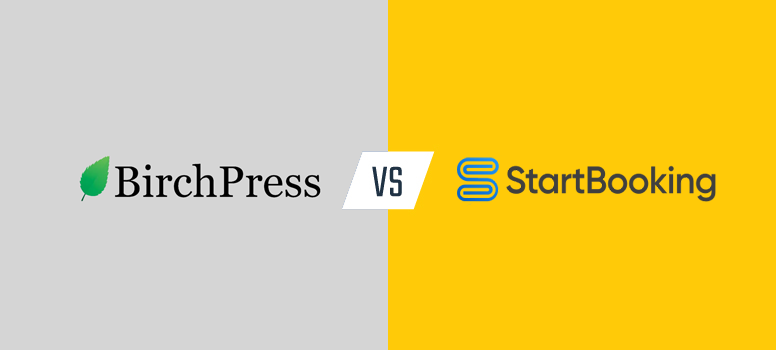 Want to add an online booking system to your WordPress website?
Using a booking plugin can be a great strategy to manage your registrations and online bookings easily for your business. A booking plugin also makes it simpler and convenient for your users to make a booking right from your website without having to visit your office.
Since there are dozens of booking plugins on the WordPress market, choosing the right one for your business can be intimidating.
However, by narrowing down your options to BirchPress and Start Booking, you have already headed in the right direction.
BirchPress vs. Start Booking – Comparison
In today's article, we will compare BirchPress and Start Booking in detail and help you find out which one is the best choice for you.
In doing so, we'll consider 5 main aspects –
1. Onboarding
BirchPress is a powerful appointment booking plugin that offers you the easiest way to create online appointment forms for your business. With this plugin, you can also send email notifications and reminders to your users when the appointments are booked, rescheduled, or canceled.
BirchPress offers a user-friendly and convenient way to get started. After you install and activate the plugin, you can go to Appointments » Settings. Here you can easily configure your plugin settings.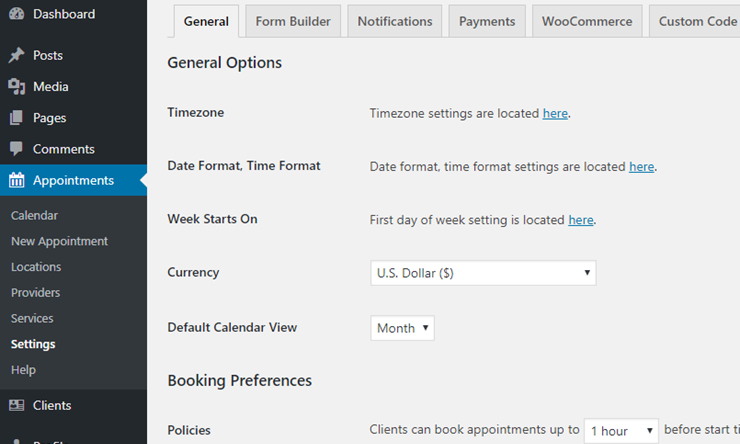 You have several options here. From setting up your time zone, date and time format, currency, booking preferences and more it has great options to make your bookings simpler for your users.
You can also quickly customize your appointment forms. It offers tons of amazing pre-built templates that you can use. If you are accepting payments on your website, you can do that too, via PayPal.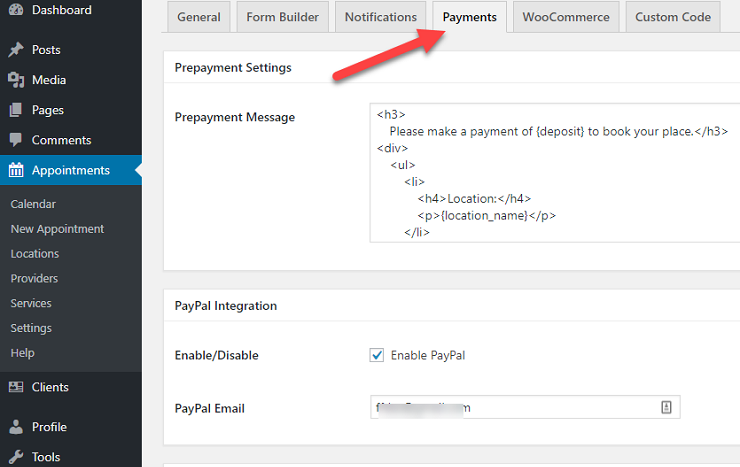 Start Booking is another popular solution for business that deals with online bookings and registrations. Using this plugin, you can create several services that your users can register for. You can also send appointment reminders to your users, assign tasks to specific staff and do a lot more to make bookings and registrations easy for you and your users.
Start Booking is also pretty easy to get started with. Once you install the plugin on your website, you can go to the plugin dashboard and complete the configuration process. You just need to signup to create an account with them. So go ahead and do that and start building your forms.
But before that, on your WordPress dashboard, go to Booking » Settings. You will have the following page on your screen.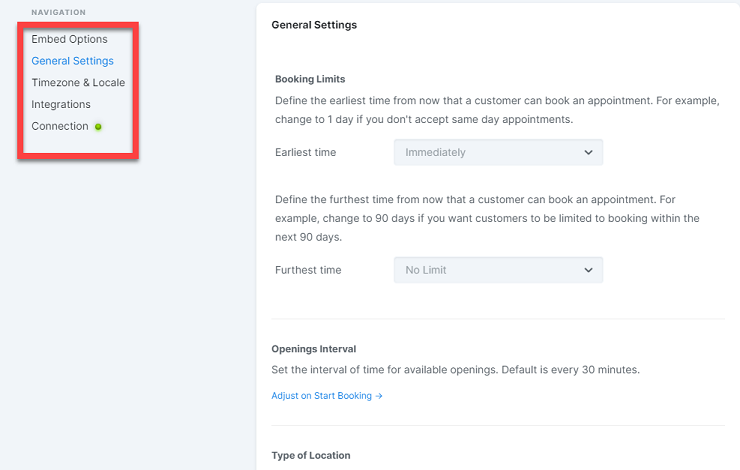 On the left-hand side of your screen, you will see several options. Under the General tab, you can open or close your bookings. You can show the number of openings on your site, select the currency that you accept and more.
You can also change your time zone, under the TimeZone and Locale tab.
If you want to add a payment option, go to the Integration tab. The plugin lets you connect to Stripe for accepting payments with ease.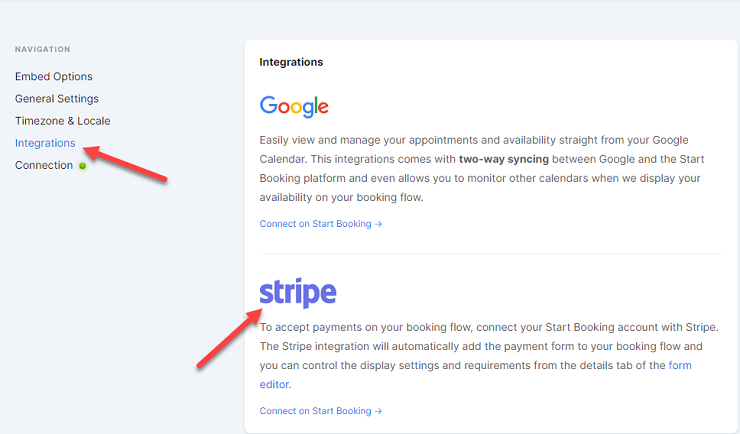 Winner
Tie! Both plugins offer easy ways to get started. Even if you have no prior experience, you can handle them like a pro. So there's no clear winner in this case. Both are equally good.
2. Features
BirchPress offers great features to make your booking services simple and quick. With this plugin, you can –
book appointments
add locations
services and providers
calander sync
accept online payments
and more. The best thing is that you can handle everything right from your dashboard.
To add a new appointment, just go to BirchPress » Appointments » New Appointments. You will then have the following page on your screen.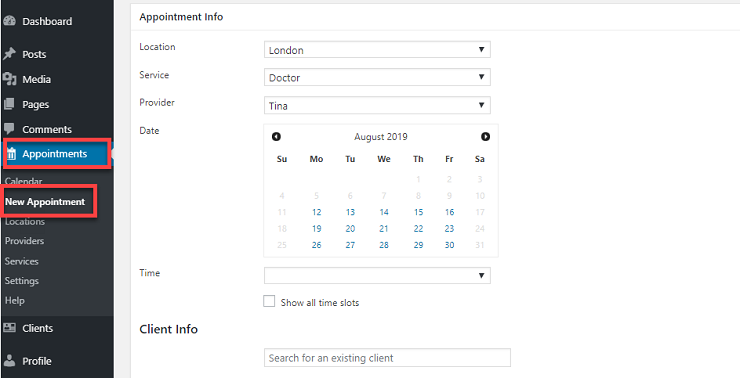 You can manage everything from a single page. Under appointment info, you can set the date, time, location, provider's name and even enable the display of available slots.
Under the client's info, you have the basic information options, using which you can notify the user about the appointment. You can also add additional information if you want.
It also has separate options for adding the locations, providers, and services. The plugin makes it super easy to keep things organized. So you can add additional information on the individual options if you like.
For example, if you click on the Providers option, you'll see that you have options to integrate your calendar with BirchPress. This will keep you updated about your events and meetings. You can also add you off days.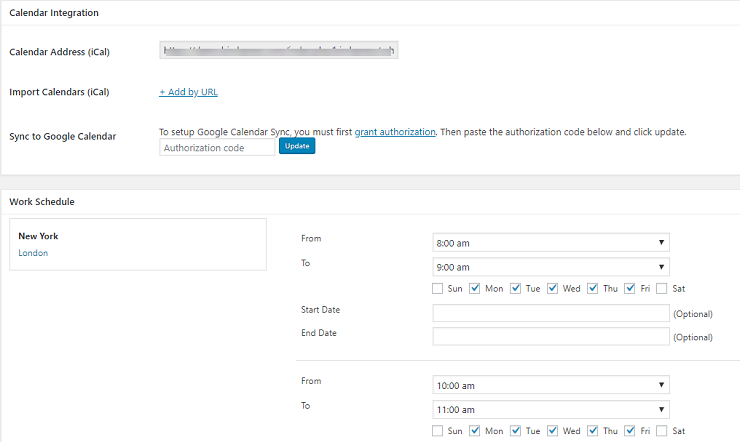 Start Booking also offers a good number of features.
With this plugin, you can –
book single and multi-appointments
view and manage grouped appointments
check-in and check-out features
appointment overview with customer details, service, notes
assign staff
and more.
Once you are done installing and setting up the plugin, you can log in to Start Booking with the same email address that you used while it's setup. In your Start Booking dashboard, you'll see all the features.

You can go to each of these options and add your details there. Add your user details, available days with timings, check your stats, accept payments and do more. You can also integrate your account with different platforms like Google, Stripe, WordPress, etc.
To notify your registered users, you can email them as well. So you have the option to choose what you want to notify them about.

Overall, as you compare the two plugins, it's evident that the Start Booking has too many features than BirchPress.
Winner: Start Booking
3. Ease of Use
BirchPress is super easy to use and handle. You can do everything from your WordPress dashboard without having to hop on to another platform. So anyone who has used WordPress before will find it super easy to use BirchPress.
Start Booking, on the other hand, can be a little complicated in this regard. You cannot handle your bookings from your WordPress dashboard directly.
Instead, you will have to log in to your Start booking account every time you want to use it. This might be time-consuming and annoying to some users.
Also if you are using it for the first time, you might have to spend some time figuring out how to work with it.
Winner
In terms of ease of use, BirchPress has the edge over Start Booking. It is a user-friendly plugin that even a novice can handle quickly and easily.
4. Support
BirchPress has a support team who can be reached out to by submitting a ticket. They also have extensive documentation that answers any question that you might have. You can also check out their FAQ section whenever you need assistance.
Similarly, Start Booking also accept support queries via support tickets. They also have an extensive knowledge base that guides you through every aspect of setting up the plugin for accepting online bookings.
Winner: Tie!
5. Pricing
BirchPress offers 3 pricing plans and the cheapest starts at $99.
Here are the pricing details:
Personal: $99
Business: $199
Business+: $249
They used to have a free plugin that you can install from the WordPress plugin repository. But WordPress.org suspended it due to security issues. However, from their pricing page, you can still download the free version.
Unlike BirchPress, Start Booking has a recurring billing. Their pricing starts at $7.99 per month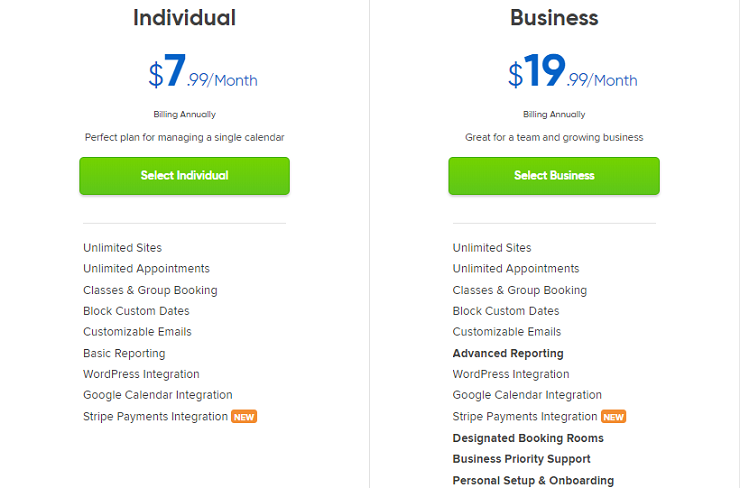 Winner
In the long term, BirchPress is the winner here because it can be set up with a one-time fee.
Start Booking vs. BirchPress: Our Verdict
Both Start Booking and BirchPress have their own set of advantages and disadvantages. But after our comparison, we believe Start Booking is a better option.
It's easy and has way too many features than its contenders. However, if you're looking for a WordPress-specific plugin that doesn't require you to set up an account on another site to manage your appointments, then BirchPress could be the best choice.
You might also want to check out our complete BirchPress review.