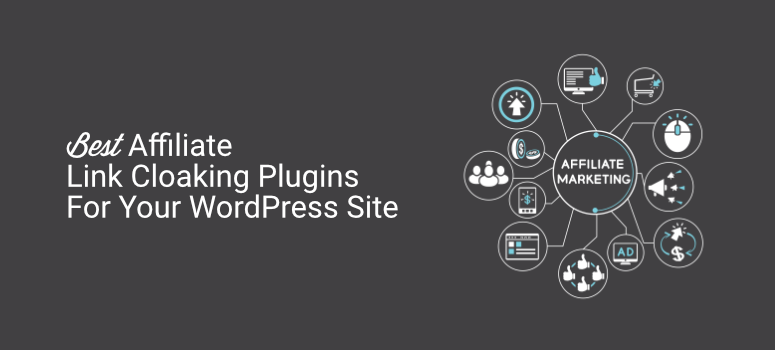 Are you searching for the right affiliate link cloaking plugins for your website?
When you run an affiliate program on your website, you want to make sure you use the best tools for your needs to get the best results possible. In this tutorial, we're going to compare the best affiliate link cloaking plugins for your WordPress site.
But first, let's take a closer look at what link cloaking is.
What Is Affiliate Link Cloaking?
Link cloaking is when you disguise a link to hide its destination URL. This allows for shorter links and a cleaner look on your website. It's a standard marketing practice that helps online businesses and blogs looking to expand.
So, instead of your link looking like this:
yoursite.com/brand/product/2346
It'll look like this after using a cloaking plugin:
yoursite.com/tarot-card-deck
The cloaked URL is shorter and more descriptive, so users can guess what it will lead to if they click on it.
But why should you use link cloaking on your website?
Why Use an Affiliate Link Cloaking Plugin?
There are many reasons why a link cloaking plugin on your WordPress website might be helpful.
1. Track and Manage Links
Using a link management system gives you more control so you can view user data and use it to improve your linking strategy. You can easily track your cloaked links to see how they're performing with users on your site.
2. Increase Click-Through Rates
Using clean links gives your brand credibility and tells visitors it's safe to click on your content. This makes your links more appealing and boosts your click-through rate (CTR). The more your visitors engage with your website, the easier it is to move through the conversion funnel.
3. Boost Brand Credibility
New visitors are searching for clues on your website that assure them they can trust your brand. Without enough reassurance, they'll bounce to another business that gives them what they need to feel comfortable. Adding clean, optimized links to your site enhances your site's credibility and gives customers more reasons to engage with your content.
Now that we know why cloaking plugins are useful, let's compare the best on the market so you choose the right option for your WordPress website.
The Best Affiliate Link Cloaking Plugins for WordPress

Pretty Links is a powerful choice for an affiliate management plugin. It's designed for both beginners and experts so that managing links is easy no matter what level you're at.
In a few short steps, you can cloak and shorten the links you want to add to your site. You can also redirect links and enable auto-linking. This automatically adds affiliate links for certain keywords to save you time.
Pretty Links also shows in-depth analytics reports straight from your WordPress dashboard. That way, you can track your metrics to improve your strategy moving forward.
Get started with Pretty Links today!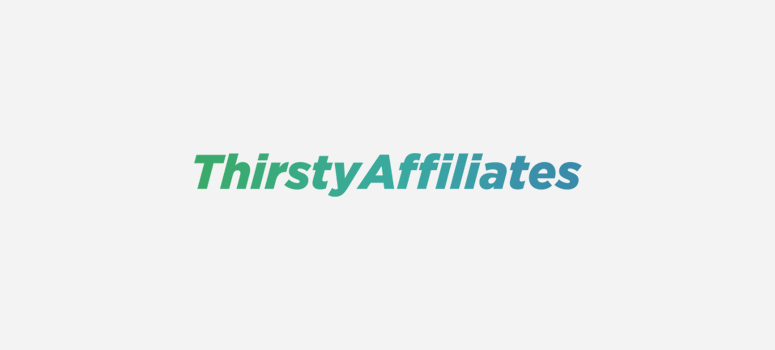 ThirstyAffiliates is a popular affiliate management plugin used by more than 400,000 WordPress websites. From your WordPress dashboard, you can control your affiliate links with ease.
With this plugin, you can add affiliate links to any page or post on your website. In a few simple steps, you can cloak your links and track their performance to continue improving your conversion strategy.
ThirstyAffiliates also lets you put your links into categories for easy organization. It includes CSV import and export, third-party link importing, geolocation links, and statistic reports.
Get started with Thirsty Affiliates today!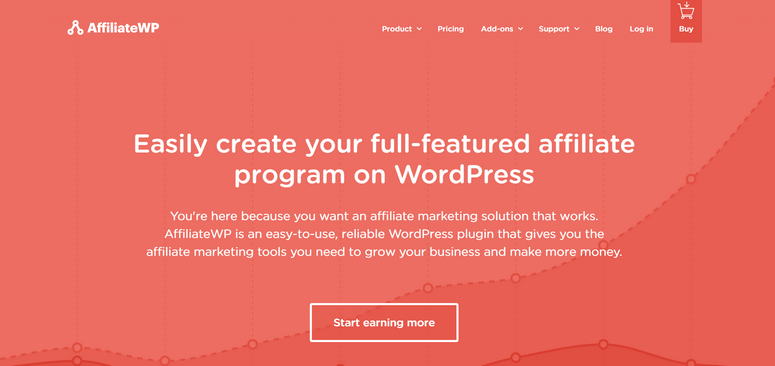 AffiliateWP is the perfect solution if you want to create your own full-featured affiliate program in WordPress. It gives you complete control over the affiliate marketing tools you need to grow your business.
With AffiliateWP, you have the option to cloak your URLs or use non-pretty URLs. Affiliates can also choose whether to use their unique affiliate ID or WordPress username in their URLs. In addition, affiliates can generate their own referral links with the built-in referral link generator.
You can track affiliate referrals reliably with advanced, real-time reports and quickly pay affiliates with the integrated payouts services.
To learn more, you can check out our full AffiliateWP review.
Get started with AffiliateWP today!
Easy Affiliate is another affiliate management plugin that lets you take full control over your affiliate program. It works with many other plugins and tools including MemberPress, PayPal, WooCommerce, and more.
With Easy Affiliate, it's easy to cloak your links and add them to your posts and pages. You can also monitor affiliate sales, clicks, and payments. Plus, you can set up your account all from one easy-to-use admin dashboard.
Easy Affiliate does not come with social promotion, so that might be a problem for users who require that particular feature.
To learn more, you can check out our full Easy Affiliate review.
Get started with Easy Affiliate today!

WooCommerce Cloak Affiliate Links lets you easily mask the links on your WooCommerce website. If you run an eCommerce store, this might be the right solution for you.
WooCommerce Cloak Affiliate Links is an open-source software, so it's highly customizable for those who want to make it truly their own. You can change the redirect type of your links to 301, 302, or 207 to control how users navigate your links and what pages they engage with.
Get started with WooCommerce Cloak Affiliate Links today!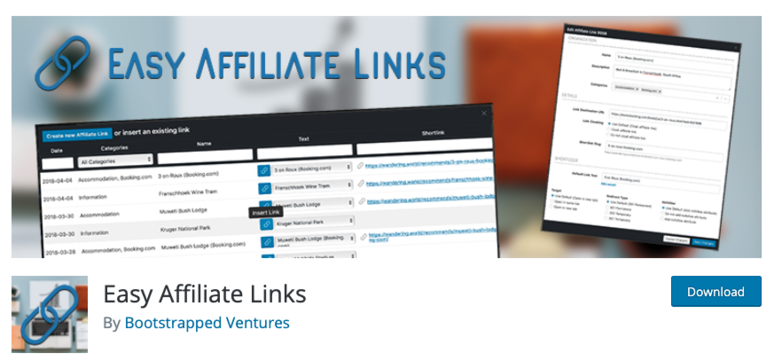 Easy Affiliate Links is a simple WordPress plugin that allows you to cloak your links from your admin dashboard. You can create shortlinks to cloak your affiliate links with ease.
Its visual and HTML editor also makes it easy to access your links at any time. You can assign categories to links, track monthly and lifetime clicks, import and export affiliate links, and much more.
Easy Affiliate Premium comes with even more features, such as conditional links, statistics and charts, automatic broken link checking, geotargeted linking, and more.
Get started with Easy Affiliate Links today!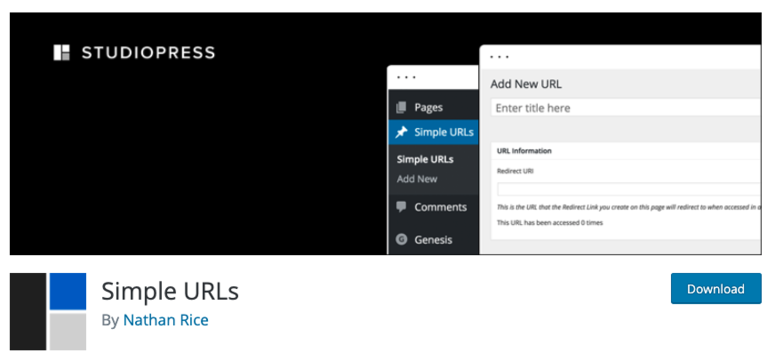 With Simple URLs, you can easily track your outbound links, use custom post types, and add 301 redirects.
This plugin is easy for beginners to navigate and use on their WordPress site. It's a simple and straightforward solution with basic features you can use to cloak your links.
But if you're looking for advanced features like analytics and tracking, then this might not be the plugin for you.
Get started with Simple URLs today!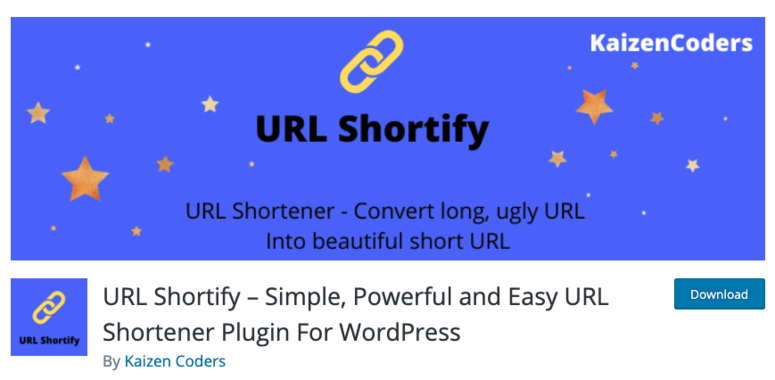 URL Shortify lets you shorten, cloak, manage, and share any link on your website. It comes with several customization options so you can control your links the way you want.
You can cloak and shorten URLs and use them in posts, pages, emails, and publications to bring legitimate traffic back to your site. URL Shortify comes with analytics so you can track your links' statistics and monitor its click-through rate.
This plugin is a great contender for a link management system. You can update your destination URLs, search for specific links, change settings from your dashboard, hide affiliate links, and much more.
Get started with URL Shortify today!
And there you have it! These are the best affiliate cloaking plugins currently on the market.
We hope you enjoyed this article. If you did, be sure to check out our comprehensive guide on affiliate marketing.
It's packed with all the information you need to jumpstart your affiliate program and start making money online today.